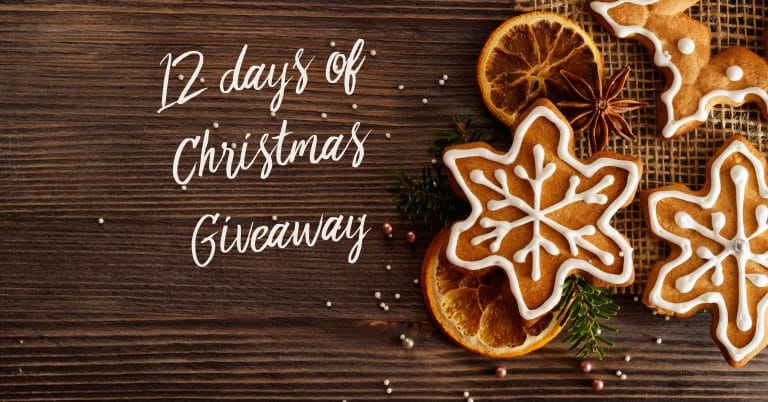 12 Days of Christmas Giveaway 2017
12 days of Christmas Giveaway 2017
For TWELVE days in December I will be giving away some amazing stuff from both myself and other local business owners.
So how do you win?
A different giveaway will be posted everyday on the Sue Kennedy Photography Facebook page from December 1st to December 12th. Simply like the post and comment to enter. A winner will be chosen at the end of the day at midnight using a random name picker and announced the following morning. (One prize per family!)
Be sure to check back to see if you've won – and to see what the next giveaway is! You can also share the love by clicking "share" under each of the 12 Facebook posts to let your family and friends know about this awesome event, giving them a chance to win!
I hope you all have fun with this giveaway and I wish you a fun filled Christmas & New Year! ♥
So what could you win? In no particular order ….
From Oils by Jo a lavender roll on 
Do you suffer from lack of or getting to sleep?? If so please add 1 drop to the heels of your feet before bed for a lovely restful nights sleep.
Take a look at www.oilsbyjo.co.uk for more information . |  Or give them a like on Facebook – Oils by Jo
From Holisticare Physiotherapy and Myofascial Release a 60 minute treatment for mother or baby or both!
The treatment will include a consultation and assessment if you are not already a registered patient with Holisticare. Conveniently located in Hatfield Broad Oak with plenty of free parking
Take a look at www.holisticare.co.uk or call 01279 718331 for more information |  Or give them a like on Facebook – HolisticareMFR | This voucher is valid until 25/3/18 and is worth £66!
From Catcus Ela a fabulous sweatshirt (sized for a 12-18 month old) from Catus Ela, personalised with a name of your choice
About Catcus Ela – mark special occasions with a uniquely personal gift. Whether it be for a birthday, christening, babyshowers or just a simple keepsake – CactusELA's range of personalised gifts will not disappoint. CactusELA was born out of my desire to create a keepsake for my daughter Ela. As she loves blankets and comforters, it felt the natural place to start to make something she would treasure for years to come. As time has gone on my range has expanded from blankets to creating personalised clothing as well. Each gift is personalised with your chosen name, and packed in a very special CactusELA bag.
Take a look at  www.cactusela.co.uk | Shop at: www.etsy.com/uk/shop/BlanketsByCactusEla
From Westcott Wills One set of basic mirror wills …
containing guardianship provisions and standard trust provisions for children, to include client consultation, and all drafting and binding costs, plus follow up meeting to ensure the wills are signed correctly
Take a look at www.westcottwills.co.uk for more information |  Or give them a like on Facebook – WestcottWills
From Sam, a Doula, a free antenatal and birth plan Skype session. 
Take a look at Doula UK for more information |  Or give them a like on Facebook – Sam the Doula
From Divine by Design Creations a Hand & foot sculpture
"A stunning capture of your little one's hands and feet, made by Divine by Design Creations. They make some of the most striking sculptures you've ever seen, in gold, silver or bronze, and beautifully displayed! You will be receiving a set of hand and foot sculpture, beautifully framed with/without a picture of your adorable one – worth £190"
Take a look at www.divinebydesigncreations.co.uk
Contact: 07949 053 749 or 01582 639 964 | Instagram: Divine by Design Creations | Facebook: Divine by Design Creations
From We All Love Cake 12 iced Christmas Cup Cakes
You can choose the flavour and icing! Cakes to be collected from Thorley near Bishop's Stortford.
 For more information & to give them a like on Facebook – We All Love Cake
From Sarah Stephens Photography a half day course – Better Smart Phone Photography
Want to get better results from your smartphone's camera – the one that's always with you? This half day, highly interactive workshop covers both practical tips on taking photos, composition and some of the best shooting and editing apps currently available. It's great for bloggers and businesses using social media or anyone who just wants to capture great memories. This fun & creative session will include a photowalk and individual feedback. It is suitable for both Apple and Android devices.
Venue: The Tudor House Gallery, Knight Street, Sawbridgeworth. Courses run regularly throughout the year, and you have 6 months to take up this prize – worth £65
Take a look at Sarah Stephens Photography |  Or give them a like on Facebook – Sarah Stephens Photography
And finally from me – Sue Kennedy Photography – various prizes:
Baby club/Watch me Grow package of three photo sessions and a desktop folio, together worth £225. All 3 photo sessions will take place at my studio in Harlow, Essex, with the first session being when your baby is 4-6 months old, then around 8 months old, and finally a year old.
A baby or child studio photo session and 20×16 canvas, together worth £450
For babies due Jan/Feb or March 2018 a newborn session (for babies under 10 days old)  & mini frame, together worth £200.
Milestone cards – these cards are perfect for capturing moments such as first smile and first steps. This pack contains 30 cards with all the major milestones. Simply fill in the date and take a picture of your baby together with the card to create a perfect gift for friends and family or a keepsake for yourself.
The Rules of Entry
1. Only one entry per person is permitted for each day of the giveaway. To enter 'like' the Sue Kennedy Photography page and comment on the giveaway post
2. You must be resident in mainland UK to enter our free giveaway, and able to travel to Harlow or Sawbridgeworth  if your prize requires it.
3. The prize is as described. No cash alternative or alternative prize is available.
4. Winners will be chosen at random from all valid entries.
5. The closing date to enter the draw is daily at 11:59pm for the 12 days. Starting December 1st, 2017. Any entries received after the closing date – for whatever reason – can't be counted.
6. The winners will be contacted within a day of the competition closing by a comment on the giveaway post, to claim the prize please message us within 7 days, or we may have to offer the prize to a runner up.
7. This giveaway is not sponsored or endorsed by Facebook
8.  We reserve the right to amend these rules at any time. Entry in this competition implies acceptance of these rules.