A truly fun and unique portrait experience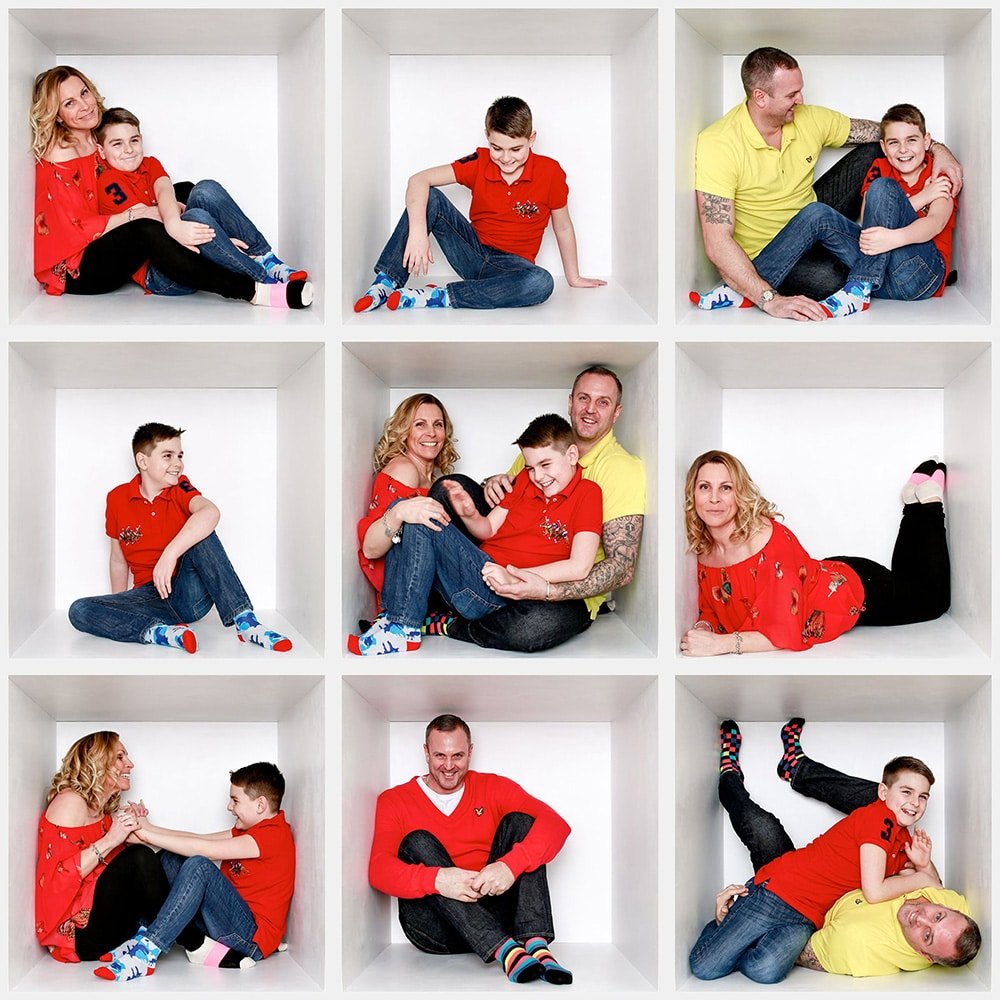 Since introducing these White box sessions, I have had so many parents comment on how surprised they were at the results, in a good way. They were nervous their children would not want to join in, but they did….
Reluctant models, sometimes shy, really entered into the fun spirit of these sessions. Maybe confining them to small space helps?!
Before your session I will email you a Dress for Success guide with lots of ideas on what to bring, and what not to wear to get the most from your session. It's been a source of inspiration for other families, with kids loving the fact they can personalise their time in the box.
And that's what these sessions are all about, capturing this moment in their childhood for the family archives 🙂
Location, location, location
Your photo session's will take place at my comfortable studio at Parndon Mill, on the edge of Harlow, Essex. The session's are designed to be relaxed and fun.
Presentation, products and prices


£100 booking fee reserves your space in my diary and includes:
– Photography time and creative talent across each session
– A Dress for success guide, so you can get the most out of your box session.
– Preparation of your images for each viewing session
– One watermarked preview image on Facebook (if you wish)
– A custom viewing session – I can give as much assistance as you need in making your selections.  I don't believe in a hard sell, so whilst I can assist you in choosing the right photographs, it will never be a pressurised environment. You can either purchase a collection and top it up from the individual products menu or create your own.
Usually my session fees do not include any prints, however with this package I like to gift you one print – a single cube image in a white frame.
To book your white box photo session please call 01279 433392  or use the online booking button below.