Whether it's your first time or you've done it before, having a baby is no small feat. It takes a lot of time, patience and money to raise a child. Still, all that is a small price to pay for the love, joy and happiness a child brings into your life!
Of course, life can be easier if we get some help along the way, too. With that thought in mind, I've rounded up some of the best tips and resources in my latest e-zine, Me & My Baby. It's packed full of useful advice, ideas, and thoughts for parents and parents-to-be.
The best bit? It's written by mums (including me) specifically for new mums like you!
It's a free download, so it won't cost you a penny. Here's a snippet of what you can look forward to reading:
Sleep: learning to trust your instincts
Natalie Rodley-Haines shares an account of her first experience of motherhood. She talks about how, at first, she thought she had the ideal dream baby. One that slept well and was quick to settle back down to sleep after a four-hourly feed.
But then a week later, to her dismay, she discovered that sleepless nights were real and not just a joke to scare new mums!
The good news is that she worked out the key to managing sleep so that it works for everyone in the family, and shares her tips with you in the latest edition of our Me & My Baby e-zine.
The adventures of baby shower shopping
Sometimes you might get tasked with assisting a new mum-to-be as she prepares for baby's arrival. One such task is to organise a baby shower gift, and this is something Sharon Bates needed to do for her workmate.
In her story, she talks about the pain of asking for contributions from work colleagues! But upon discovering that she had a generous budget for the baby shower, she needed to formulate a plan.
She was determined to get the best baby shower present — but did she succeed? How would she go about organising it all?
The first 1,000 days
One of the things that you will undoubtedly think about during pregnancy and beyond is food!
Or, to be more precise, the food that both you and your baby will consume from pregnancy through to your child's second birthday.
Tijani Hamilton has first-hand experience of that and has plenty of useful knowledge to share.
In the Me & My Baby e-zine, she gives a detailed account about the trials and tribulations of eating during pregnancy. Plus, Tijani also gives plenty of advice on meal preparation and generally making life easy for the two of you.
Prepare your child for their new sibling's arrival
Most parents would like their child to have a new baby brother or sister. And let's face it: you have survived this far, so adding another child into the mix will be fine!
Or will it?
The subject of introducing a second child to the family sounds like a great idea. In reality, you could find yourself facing challenges you never knew you'd need to deal with, especially with your firstborn.
Rachel Bass tells a story of how you can prepare your son or daughter for a new arrival to your family. She gives a candid account of her own personal experience; it's a story that certainly gives you plenty of food for thought.
Top 10 gadgets for mums-to-be
Susi Turner explores the innovations that make life easier for new mothers. From pregnancy pillows to baby slings, she details ten of the best, must-have pregnancy and baby gadgets to have in your home.
There are many things that mums-to-be may not realise were available or even existed. It's a practical article that serves to aid new mothers as they progress through their pregnancy journey.
The perfect nature-themed unisex bedroom
When it comes to decorating your little one's bedroom, you will no doubt be thinking of a theme for it. Did you know that you can create perfect unisex bedroom with a nature theme?
From colours to wall textures and furniture to lighting, this article has it all to create a bedroom your child will love.
We all know that decorating a child's bedroom can often leave us with a stumbling block. So, if you are after some inspiration, download our free e-zine to find out more!
How you can benefit from pregnancy yoga
Mira Calvey is a qualified yoga teacher who also focuses on pre and post-natal yoga. In this insightful article, she talks about how pregnancy can change the way an expectant mother looks and feels. She also describes how pregnancy yoga can help mums-to-be relax, quieten their minds and connect with their babies.
She goes on to discuss how pregnancy yoga practice can help an expectant mother have time for self-care. As an expectant mum, you will often find yourself thinking about other things and people. But, you seldom keep some time for yourself.
It's a great article that explains how you can change that mindset and build a better connection with your baby.
Making memories
In this article, "Making memories," I team up with Wendy Jennings, a professional copywriter, to talk about memory books (and boxes)! Many people assume that keeping photos somewhere is a good idea for making memories.
Of course, there is nothing wrong with photographs. As you know, I am a family photographer; it's obviously something I am passionate about. But Wendy and I also discuss other ideas for keepsakes. Examples include things like handmade Christmas decorations, pre-school art, you name it!
As your child grows up, it will begin to dawn on you how fast they are growing. Why not keep those newborn and toddler memories around with the handy tips and ideas in this article.
Colic – why it can happen and what to do
Katie Ruane talks about colic. You know, that mysterious medical condition that worries parents something rotten? In this fascinating article, she discusses why colic can happen, and offers some useful naturopathic tips.
You can read how to deal with colic in Me & My Baby.
Babies and exercise
The thought of exercising after you've had a baby might be the last thing on your mind. But Caroline Collins, a personal trainer that runs Mums Squad buggy fitness classes, is here to tell us that it doesn't have to be a daunting prospect!
If you enjoyed reading this blog 'Baby Magazine round-up' please consider sharing it with your friends.
Download our past & current editions of Me & My Baby e-zine here: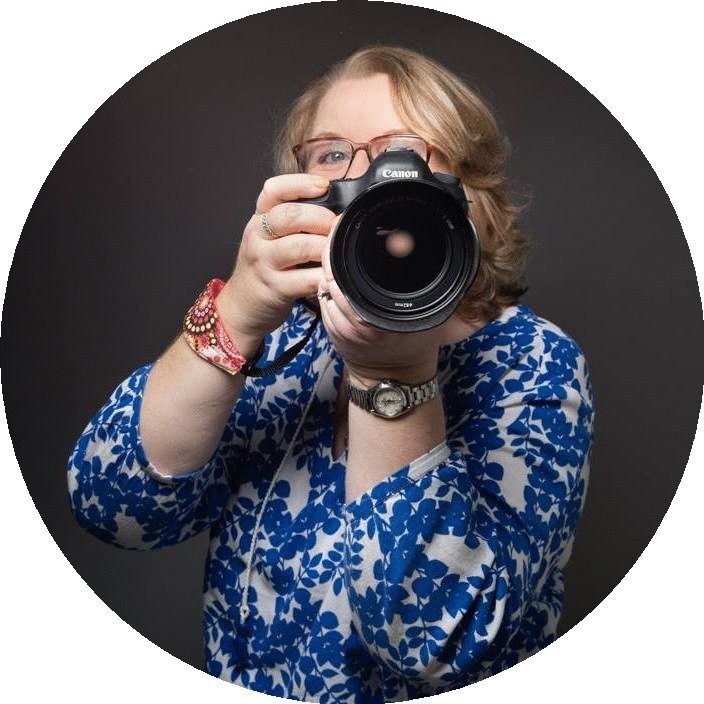 About the photographer: Sue is a professional portrait photographer based in Harlow, Essex and she specialises in baby and child portraiture. Being a parent, she understands just how special your child is to you and her aim is to produce a collection of images that are natural and meaningful to your family. No two moments are ever the same and she wants to perfectly capture those early precious memories and the natural character of your child. For more information please call 01279 433392, visit the Sue Kennedy Photography website and follow Sue on Facebook or Instagram.