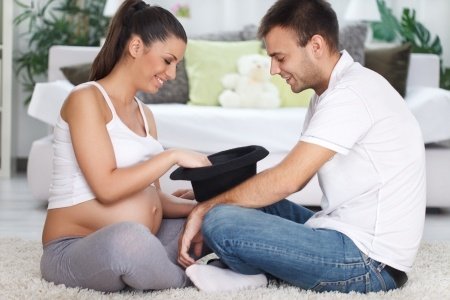 Baby names – the most popular of 2013 so far
Baby names – if you've had or are having a baby then the chances are you've done the standard Internet research as you search out the perfect name for your little bundle of joy.
As a mother, I've done exactly the same, and when I was pregnant, I found the website www.babynames.co.uk especially helpful.  BabyNames.co.uk provides website visitors with a whole host of different features including: most popular names, name origins, celebrity baby names, a baby name generator (for help finding the more uncommon baby names or old fashioned baby names), and basically a whole lot of other name-related stuff.
Having looked on it recently, one of the things I found particular interesting to look at were the top 5 most popular boys and girls name of 2013 so far.  I thought I'd share them with you:
Boys
Girls

Harry
Oliver
Jack
Charlie
Alfie

Amelia
Olivia
Lily
Jessica
Emily
As you can see, Harry tops the list of boy's names, and given the popularity of cheeky royal Prince Harry, it's not hard to see why.  Harry often tops the polls when it comes to people choosing their favourite royal, and it is thought that many people are inspiring by the ginger-haired prince when they choose their baby's name.
Other Harry's that have helped put the name at the top of the heap include: Harry Styles (One Direction) and Harry Potter, the fictional wizard created by JK Rowling.  The name apparently is of Germanic origin and means 'home ruler', so if you're after a dominant son then you now know what to call him!
I regard Amelia as a much rarer name than Harry, but nevertheless, the name has been at the top of the girl's popularity chart since it jumped up ten places to become the most popular in 2012 and is still going strong.
There are less famous Amelia's around, although Amelia Earnhart was the first woman to fly across the Atlantic Ocean in 1932!  The name comes from a compound of Amalia and Emilia and means 'work', so if you're after a hard-working girl, then Amelia could be the name to go for!
Hopefully this website can help you choose your baby names.  One of the biggest thing I learnt from it was that I didn't necessarily want to pick one of the most popular names as I wanted my daughter to have something a little bit different, so if you want my advice, go for a name outside the top 10; as long as you like it of course! And judging from my list of baby's names this year that's pretty much what all my clients have done anyway 🙂
About the author: Sue is a professional portrait photographer based in Harlow, Essex and she specialise's in baby and child portraiture. Being a parent, she understand's just how special your child is to you and her aim is to produce a collection of images that are natural and meaningful to your family. No two moments are ever the same and she wants to perfectly capture those early precious memories and the natural character of your child.
For more information please call 01279 433392 or visit the Sue Kennedy Photography website.
Good luck shortlisting baby names!