There are plenty of family photographers out there – so how do you know which one to choose?
As I've shared on this blog before, the decision as to who will take photos of your family is a very personal one. It depends on your style, how comfortable your photographer is with babies or multiple children, outdoor vs. indoor photography, amongst many other factors.
The only thing I can share with you whilst you're making a decision is to ask about your photographer's approach.
After almost two decades of experience capturing family moments at my Harlow-based studio, here is what you can expect from my approach as a photographer:
I'm a family photographer that captures every stage of your family's growth
Unlike other family photographers, I capture your family's growth as it unfolds: from bump to baby and beyond.
With some clients, I meet them when mum comes in for her maternity shoot. I then document baby's first moments in the studio once they've arrived (somewhere between newborn and 18 months old). And I'm pleased when the family comes back for another portrait session when their first baby is now an older brother or sister!
I love this because it means that rather than focusing on just one stage of your baby or child's growth in my photographs, I get to capture and witness every milestone as your family grows.
It's the best part of my job when your family trusts me to document your most intimate moments together – and the frames scattered throughout your home are mementoes from the different years you've visited my studio.

My studio is not high street – but it is high touch
From the beginning, my focus was to create a boutique portrait photography business, one that served clients who sought a highly personalised experience.
I book you in, create your photographs, prepare them for your private viewing, create your bespoke album, viewing and process the order using a network of high quality professional suppliers. I'm a small business owner that supports other small business owners: my lab, framer, accountant and graphic designer are all experts I rely on to deliver the finest quality work.
When you visit my studio, you'll realise right away that it is not high street. It's a space in a converted flourmill surrounded by other creative businesses and artisans who are passionate about what they create. It's quirky and friendly and it really feels like a family. We all support one another and deeply care about our clients and community.
I like to think this positive communal energy helps families feel comfortable when they walk through the door for a photo session.
My family photo sessions are focused on comfort, not control
I have my own photographic perspective and style: natural portraits of children. I aim to photograph early morning in an environment special to them in order to produce my best work and capture legacy portraits you'll be proud to frame and pass down for generations to come.
I don't loudly direct shoots. I let them flow naturally, tweaking as I needed, creating a collection of photographs that respond to that child or children or family I am with. I always ask the parents what they need to feel comfortable. If you're bringing a little one into the studio, I'm keen to work around your child's naptime and feeding schedules.
Some photographers I have observed have a shoot routine that they won't deviate from. But as I photograph children mostly (who we can all agree have minds of their own!), I find a strict shoot routine just hikes up stress levels especially when the children won't perform to order.
I have a more organic approach, which my clients like.
I stay up to date with what's happening in my industry
I like to stay up to date with what's new in the industry, and love learning, which is good because there is always something new to get a handle on. And photography demands you have a level of skill in both art and science.
I'm proud to be a part of The Xperience, an independent collection of professional photographers based in the UK: which has awarded our studio with its prestigious 5-star award for the past 4 years.
But it's not just photography that I learn about. I also stay current with skills that make me a better business owner, that allow me to exercise my creativity in different ways. Which means that I can continue to offer a better experience to my clients as I stretch myself personally and professionally.
Ultimately my goal is to run my business in a way that works for my clients and me.
If you enjoyed reading this blog 'My approach as a family photographer' please consider sharing it with your friends.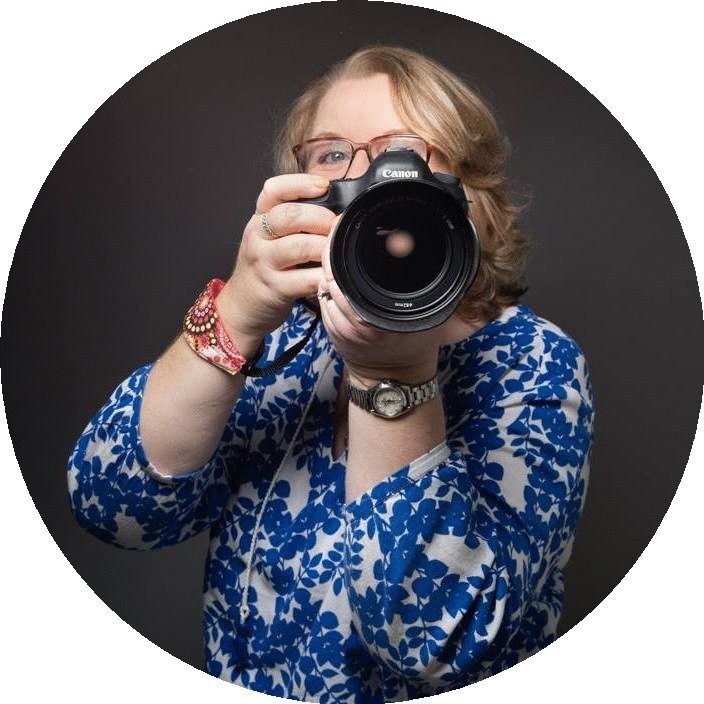 About the photographer: Sue is a professional portrait photographer based in Harlow, Essex and she specialises in baby and child portraiture. Being a parent, she understands just how special your child is to you and her aim is to produce a collection of images that are natural and meaningful to your family. No two moments are ever the same and she wants to perfectly capture those early precious memories and the natural character of your child. For more information please call 01279 433392, visit the Sue Kennedy Photography website and follow Sue on Facebook or Instagram.
---