As a mother myself, I know how priceless those framed photos of my daughter are. And I want the same for you. If you have never booked professional photography before, then let me guide you through what to expect from your portrait experience, and how to prepare. Your family's story deserves to be documented and shared, so let's get going …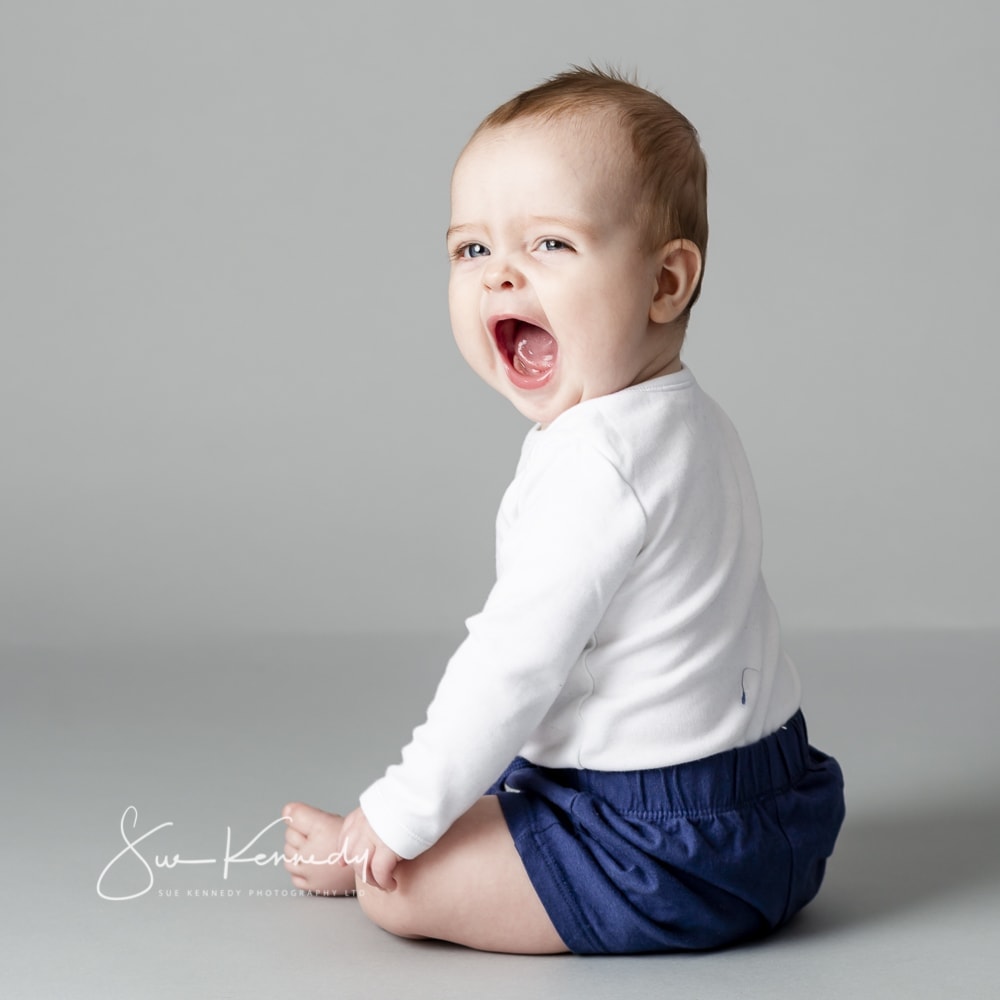 Step 1: Booking your Portrait Experience
Initially, I find the quickest and simplest way to answer questions is to arrange a 15-minute chat over the phone – a virtual cuppa, without any obligation to book.
If you do decide to book, we'll agree on a date & time for your portrait experience, which will be yours by paying the £125 booking fee and signing my booking terms & conditions.
The booking fee covers my time, creativity, and editing of photos. This does not include any digitals or products. This fee is in addition to the collection you choose, once you have had the chance to view your photographs.
My portrait experiences are calm and relaxed, so please allow an hour.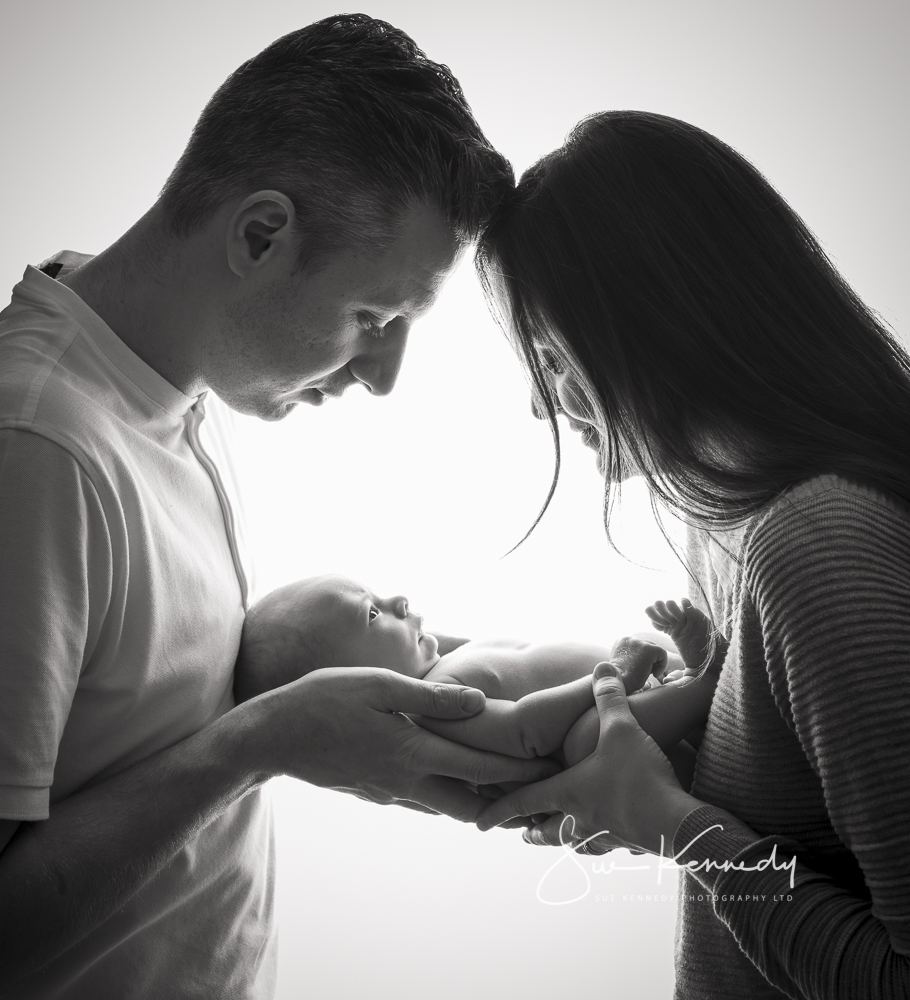 Step 3: During your Portrait Experience
I will guide you through the process, but if you have any specific photo wants then please let me know.
I appreciate it's a new experience for everyone, so please don't worry if your baby or child is a little shy, to begin with, they often are. Young children won't take direction, but after photographing 500+ babies, children and families I know what works.
Sometimes they don't want to play along and that's fine, there is always something else to try. The best way to help is to stay relaxed, then your baby/child will be too.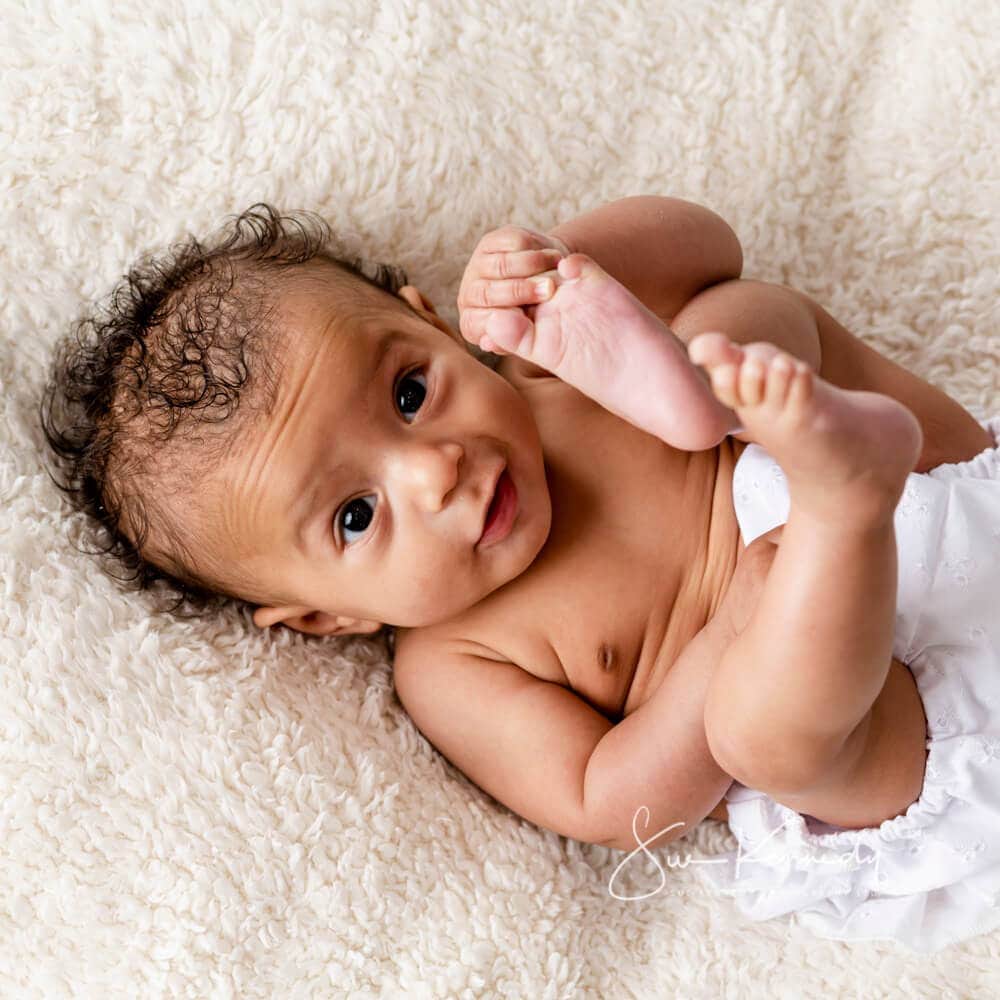 Step 4: First Look Slideshow
I will select the very best images and use my post-production skills to create some beautiful portraits and create a unique slideshow with all your photos set to music, you then decide which of the three collections I have that will most suit your needs.
Once the order is placed, your gallery will be released so that you can see the individual photographs and make your selection.
All the details will be emailed over, along with a short video to explain how it all works.
Each of my collections, which start from £799, includes a number of digital files, AND a print credit (think of it as a gift card) toward beautiful wall art, handmade albums, and gift prints.
Your print credit can be used toward any printed items in the gallery store. you may print any image in your gallery regardless of the photographs you select for download. All print credit is complimentary, and any used credit will expire with your gallery. You can choose to spend more, and pay the difference when you complete your order too.
I have structured it this way so that you'll end up with products in your hands, on your walls, on your coffee table that actually suit your needs.
I also believe that the best way to enjoy your photographs for years to come is to have them printed. On my podcast – Photographs in a Shoebox – I talk about doing more with ALL your photographs knowing that they will be and can be enjoyed by the next generation, as well as now. You can listen here.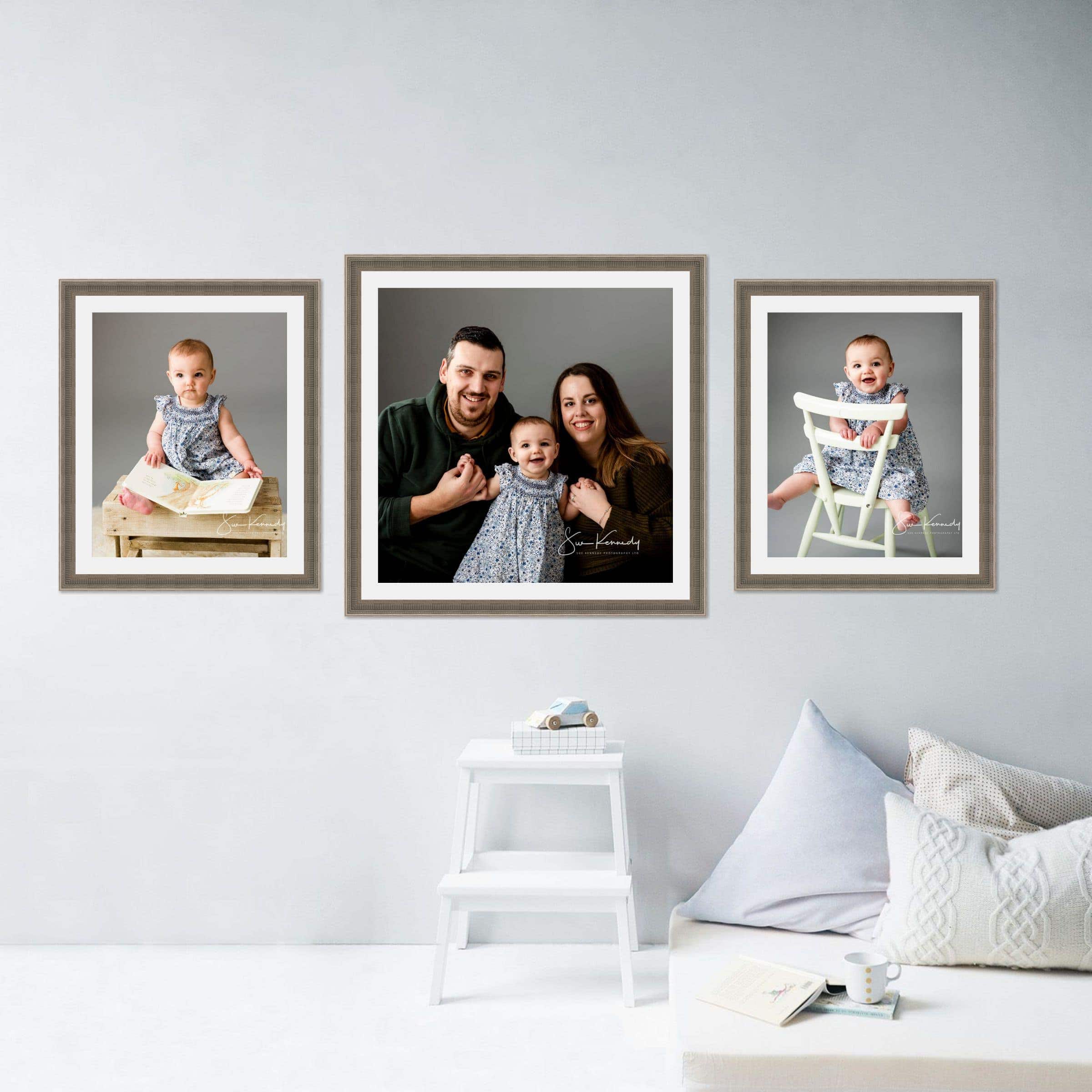 Step 5: Displaying Your Photos
Once you have chosen your collection, the gallery store will open for you to shop for beautiful wall art, handmade albums, and gift prints using your included print credit. Examples are below. And the gallery software will guide you through the options, and once the order is complete everything is delivered to your home.
Also at this point, you can select and download the digital files included in your chosen collection.
Now you're probably wondering what a print credit is?
Think of print credit as a kind of gift card to be spent in your photo gallery shop. It's included in each collection so that you can build your own set of prints and products, so you end up with products in your hands, on your walls, on your coffee table that actually suits your needs.
I really want to encourage you to preserve your memories in print, or as wall art, I think every child should have a collection of photographs they can look back on, a timeline of their childhood.
So I don't overwhelm you with options and choices, I have simplified the product options; there is still wall art, albums, and prints to choose from. Examples of these will be in the studio when you visit for your portrait experience.
Once your order is placed, I will check it over, before releasing it at the Professional Lab so that it can start its journey to you.
I promise that whatever you buy, you won't regret it, it's such a unique time that we have captured.
Below is a sample of some of the items you can choose from: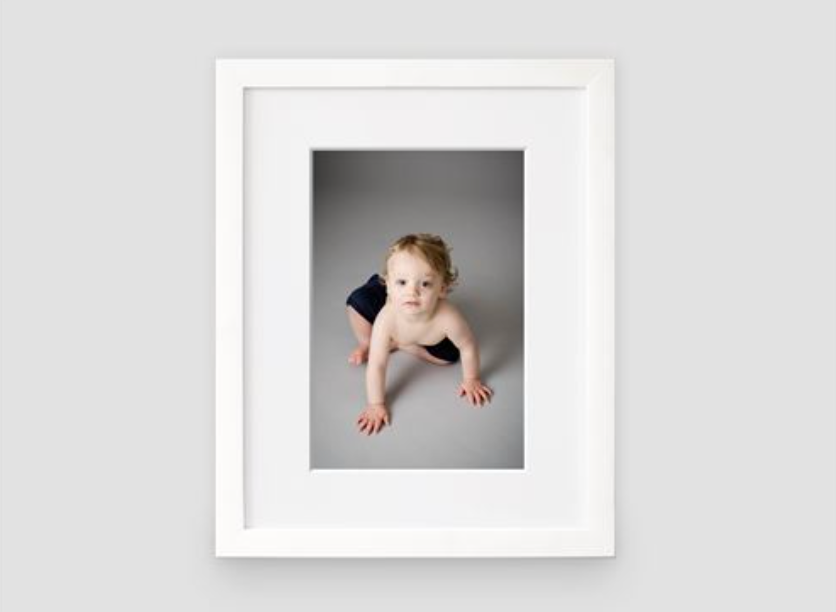 Framed prints
This beautiful hardwood frame will protect your prints from damage and help them look their very best in a spot for everyone to enjoy. Frames come in your choice of white, black or natural, and arrive ready to hang with all the necessary hardware included.
Glass size: 8×10 (with a matted 8×6 print) £154.50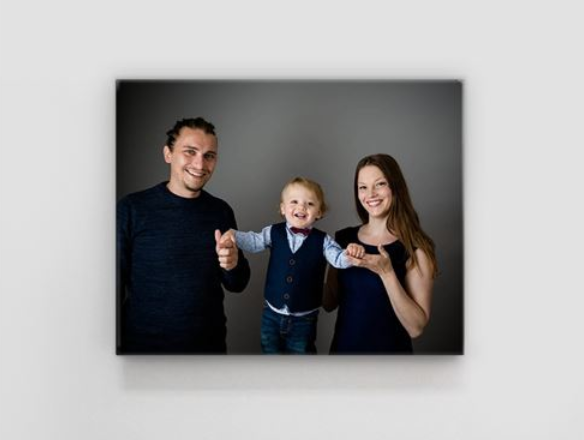 Canvas
Printed on finely woven 100% cotton canvas and hand-stretched over a made-to-measure pine stretcher bar frame to create a product that is truly bespoke.
This canvas uses professional Giclée printing methods to ensure the highest possible quality and resolution for your image.
From: £110 (8×8″) Arrives ready to hang. Depth: 3/4″ in.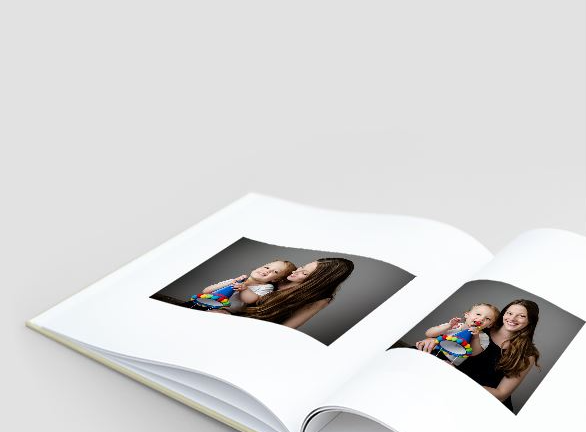 Portrait Book
These beautiful hardcover portrait books are printed on high-end matt paper that allows the pages to flow like a traditional book. Layout and design options are limited only by your imagination and can be customised with a choice of linen covers.
10 spreads (20 pages are included. Additional spreads (1 spread = 2 pages) can be added for £25 each.
From £400 for an 8×8″ albums with 20 pages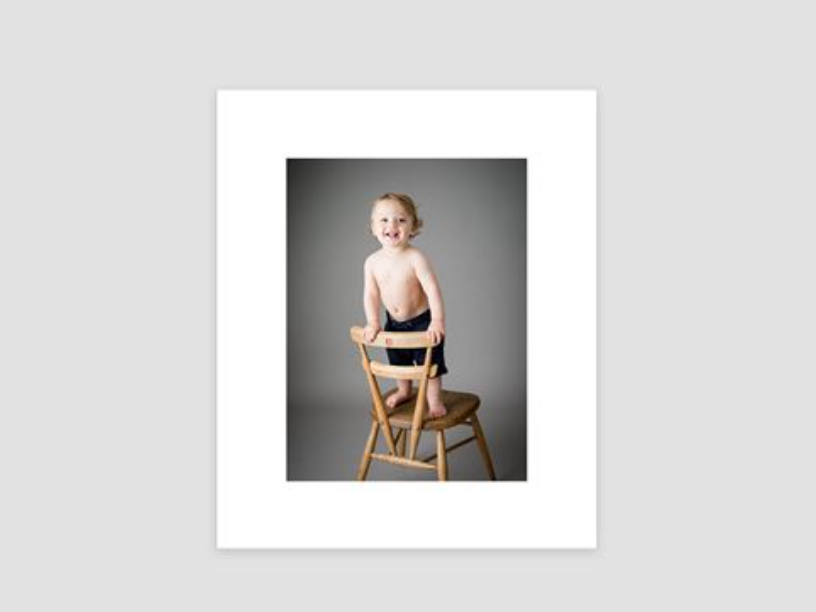 Gallery Prints
Your chosen photos printed on smooth matte fine art paper (200gsm) and mounted onto a rigid white card, for a durable and long-lasting print.
Wonderful for displaying on their own or in a custom frame.
from £42 (5×7″)

I find the quickest and simplest way to answer questions is to arrange a 15 minute chat over the phone – a virtual cuppa, without any obligation to book whatsoever.
To plan a convenient time for you click the button below.

Behind the Scenes at a Baby Photography Session
I love watching the emerging personalities of our babies, whether brand new or going on 16, documenting the changes, that to me is what family photography is all about, capturing childhood.
Save
Natural, fun images of laughter & play. The interaction between you & them as you spend time together. Yes, I do aim to include parents in all my photo sessions!
Save

let's start a conversation!
Sue Kennedy Photography Ltd
Parndon Mill, Parndon Mill Lane
Harlow
Essex CM20 2HP
Not ready to book, but happy to stay in touch?
Pop your details below.