Kids wanted – Portrait Session Giveaway
We are giving away a limited number of free "Rock the Box" kids portrait sessions on selected Saturdays in 2019, so grab yours now.
Everyone who books using the scheduling button below will also receive a free framed desk portrait of a single cube image – 8 inches square & worth £95. Suitable for sitting babies upwards.
Available only on the selected day & time shown in my online booking diary. Simply click the orange schedule button below to book.
Please note that you will be asked for a refundable booking deposit of £20 on booking, this is to ensure that you arrive for your session & viewing (a week later) and do not waste our valuable studio giveaway.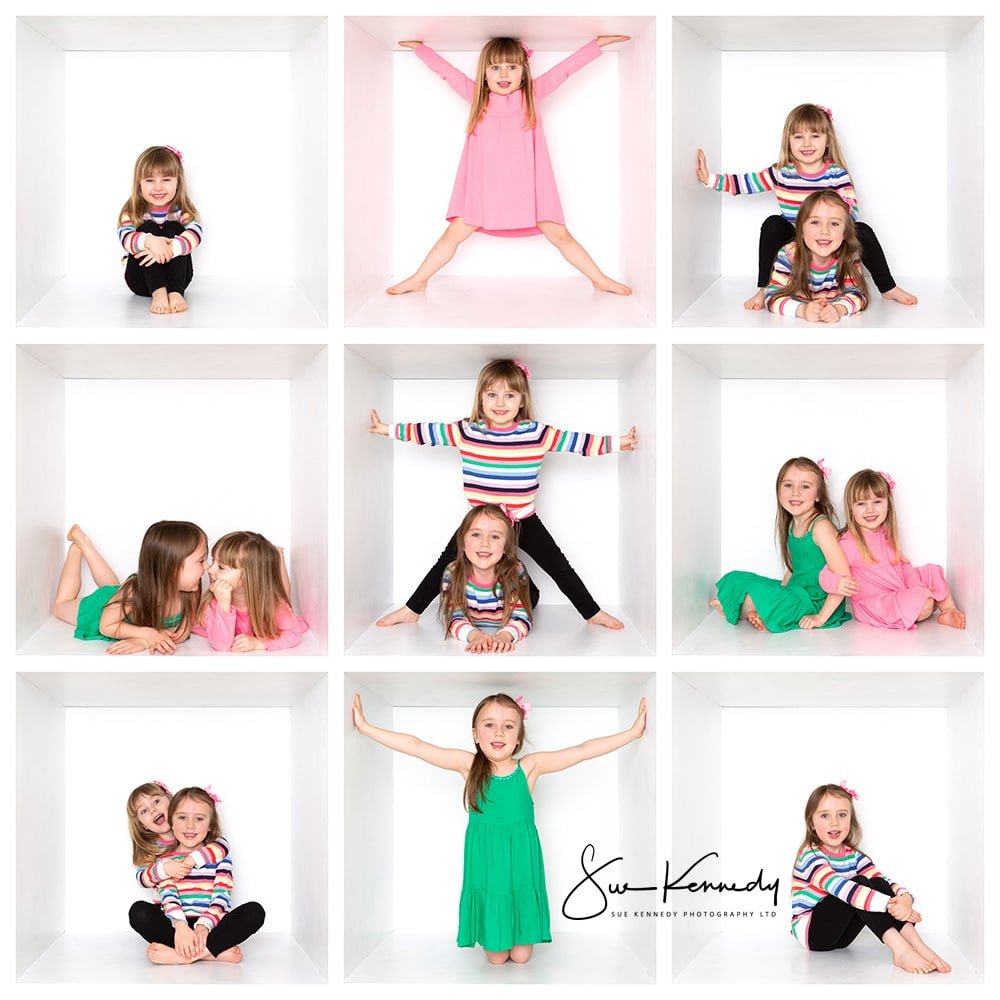 We had so much fun and love them! Thanks Sue!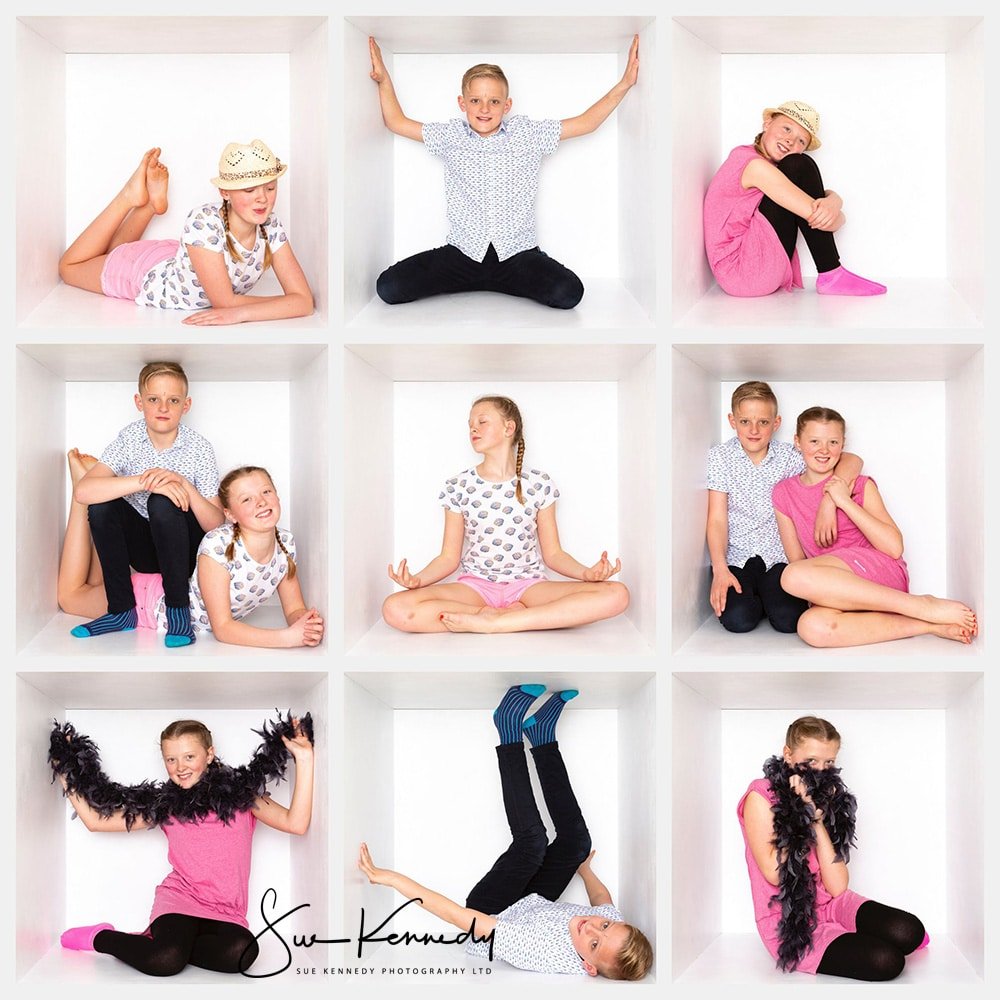 Terms:
Please note that you will be asked for a refundable booking deposit of £20 once booked, this is to ensure you arrive for the session and viewing slot and not waste our studio giveaway.

Sessions will be held at our studio (Parndon Mill, Harlow, CM20 2HP)  on selected days during 2019 and last about 40 minutes (but please allow an hour).

After your session we'll put a date in the diary for you to view, cinematic style, your collection of images. This will be the only opportunity to purchase from the session.  I have created a collection of products that complement the white box session, and we can discuss this further at your viewing. I will show you a montage of your box images, like the ones shown above.

Your Rock the Box Session is of your children only, and is photographed exclusively in the white box. Customise the session as much as you like, it is designed to be fun. Make it as unique as you. Include your children's favourite  toys, silly hats, funny faces ….
All images are copyright protected.
The session cannot be used in conjunction with any other offers, session types or vouchers.
Parent/guardian must be present at all times.
There is no cash alternative to the free session.