Fifth in my blog series, "She's Focused" is Lorraine Perry who runs CM Connection, a publisher of local community magazines
When did you start your business and what was your inspiration for doing so?
I started my business back in 2005. My daughter was 18 months old and after being financially independent my whole career I found myself in the alien position of having to ask for money to buy nappies and the bits and bobs that young children need… Although my husband was incredibly supportive, I hated the position I found myself in so decided to do something about it and look for work. No small feat as the job needed to be part time and totally flexible around my daughters needs. I thought mystery shopping would be ideal but despite a lot of research couldn't seem to find an opening, so shelved the idea. During my research I stumbled across the concept of running a community magazine, someone had successfully set one up in the North and I thought that I could replicate it here. Looking back my naivety makes me smile but 13 years later I'm going strong.
What is your happy song – you know the one you can't help but smile to when you hear it?
My happy song! If I need to get the adrenalin going I sing the first few bars of Rocky to myself but my jump-up-and-sing-and-dance-happy song is Queen's Don't stop me now!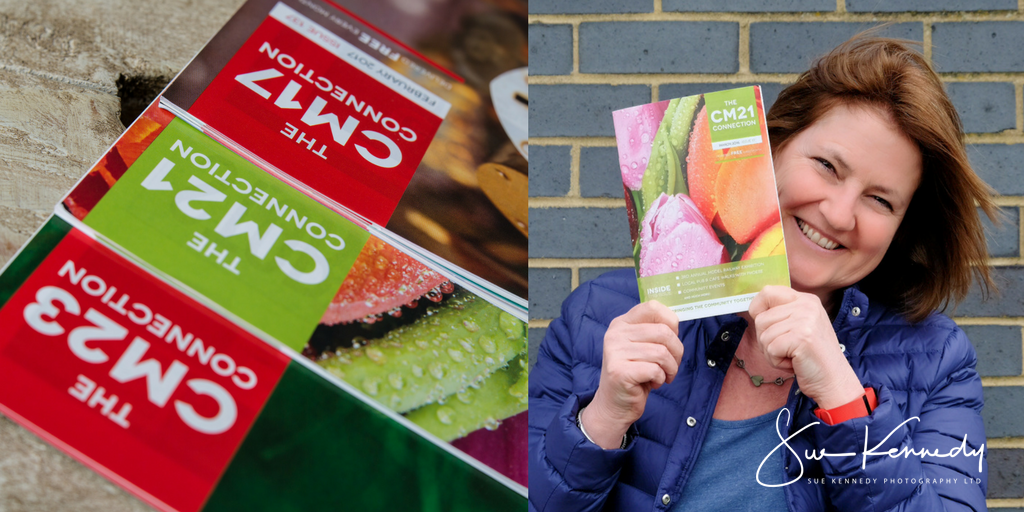 Share something that not many people know about you…I have recently joined the "lady magnet club" and wear a magnet in my knickers!! It's to counter the affects of the menopause… Don't get me started on the menopause! This might be better, I was in Harlow Majorettes and then Sapphire 21 majorettes, still have my batons in the loft!
Best advice you've have been given?
Oooo I have so many! I like the ones that are easy to remember like:
"Smile and wave, just smile and wave! "
"Just Keep swimming…"
"If you do what you always do, you'll get what you always got" and
"It doesn't have to be perfect – good is good enough!"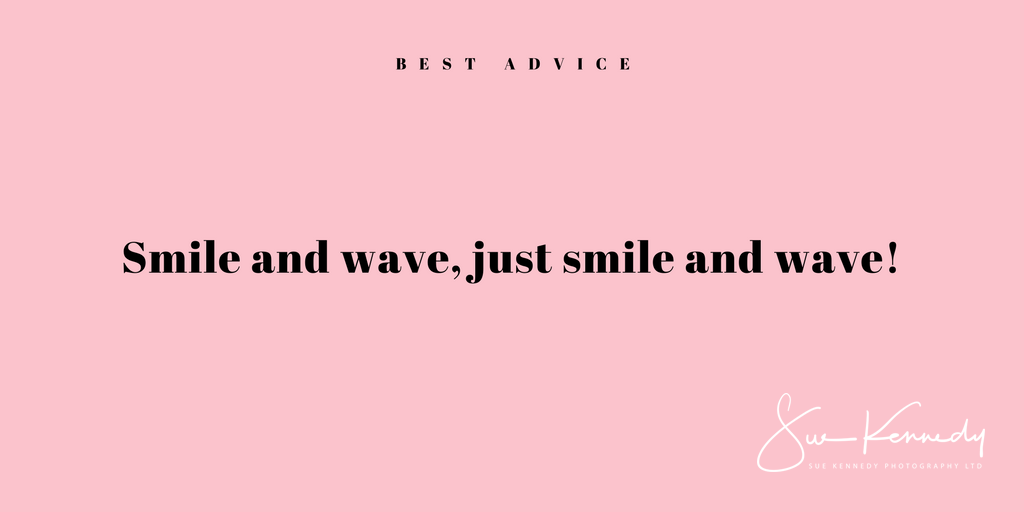 What is your favourite local business / shop / restaurant and why?
That's a tough call for me, I love all local independent shops and businesses. For many owning your own business is a dream but that's all it ever is. It takes a lot of courage, faith and passion to actually take the next step and make it happen. So I admire anyone that has done that and want to support them as much as I can both personally and on a professional level.
What accomplishment are you most proud of?

Aside from my daughter and my 33 year relationship with my husband, I have to say my business. Through it I have met some extraordinary people, learned so much and had some amazing experiences.
If you could have one superpower what would it be?

Super power. Can I make one up? If I can I'd like the power of love (no not Frankie goes to Hollywood!) but the ability to help people love and appreciate each other. If not, I'd quite like to be Wonder Woman!
Tell us a little about your business and why people should use it?

I produce hyperlocal community and business magazines. I care deeply about the local community and it's my passion to encourage everyone to support local whenever and wherever possible. Every local community has great independent shops, cafes & restaurants, children's groups and activities, trades and businesses who are reliant on local support and custom. Put simply, if we don't use them, they will cease to exist.
In the same vein, we have local groups, charities and non-profit/non-salaried organisations who have little or no advertising budget but are desperate for new members and volunteers.
My business offers affordable advertising and leaflet delivery via the magazines and the opportunity for free or heavily discounted rates for charities & non-salaried groups/individuals. In addition, we offer free marketing advice and further support via social media and our newsletter – it's so much more than booking an advert with us.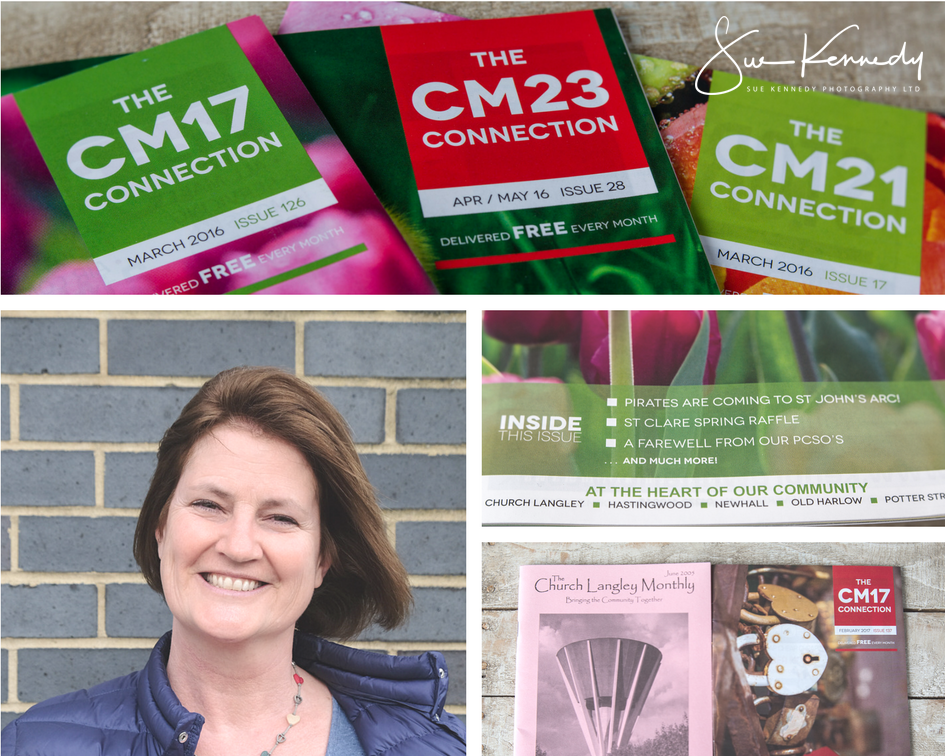 What is your favourite plant/flower and why?
I have this little plant in my garden that has the most delicate blossom but I have no clue what it is! I love Peonies, big bold beautiful flowers!
What's your guilty pleasure?
Guilty pleasure. I love a Double Decker. Eat the top first and then the bottom – it's like two for the price of one!
What would you invent for new parents?

An App that reminds parents of what a great job their doing when they're feeling a bit overwhelmed. It would also remind them to take photos and videos regularly, they grow up so fast and are less inclined to want their photo taken, unless it's a pouting selfie!
Anything new coming up that we should know about?

I'm in the process of creating a new low-cost advertising package specifically for kitchen-top and child-based businesses. I think with its introduction the magazines will offer something for every budget.
Your contact info
01279 410345 | Website – CM Connection |
Thanks to Lorraine for participating in this month's blog – She's Focused even though she wasn't keen to have her photograph taken 🙂
Save
Save
Save
Save
Save
Save
Save
Save