She's Focused – Sally Greenwood
Third in my blog series, "She's Focused" is Sally Greenwood who is a franchisee, with Western Provident Association (WPA) with her husband
When did you start your business and what was your inspiration for doing so?
December 2008. My husband was made redundant in 2007 and I was able to get a 1 year career break from my Accountancy job which enabled us to go travelling for a year. While we were away we decided we didn't want t o go back to Corporate life and wanted to work for ourselves and a franchise seemed a good option. We researched a lot of different ones but chose WPA as it stood out by far from the others.
What is your happy song – you know the one you can't help but smile to when you hear it?
Dance the night away – The Mavericks
Share something that not many people know about you
…We went on Escape to the Country about 9 years ago

Best advice you've have been given?
Don't put off doing the things you really want to do at the expense of things you don't !
What is your favourite local business / shop / restaurant and why?
Jo Gates Hairdresser in Old Stevenage ..she does a lot for the cancer hair care charity there and is a great hairdresser
What accomplishment are you most proud of?
….Qualifying as an Accountant , completing the Tongariro Crossing walk in New Zealand and recently doing a Para-sail whilst being afraid of heights !!
If you could have one superpower what would it be? Invisibility…
Tell us a little about your business and why people should use it?
We run a Franchise for a medical insurance company WPA.
We offer a range of cover for individuals, families and Companies which include full private medical insurance and a health cash plan and dental plan which supplements the NHS. We pride ourselves on our personal service and are happy to chat through what we can offer with no obligation.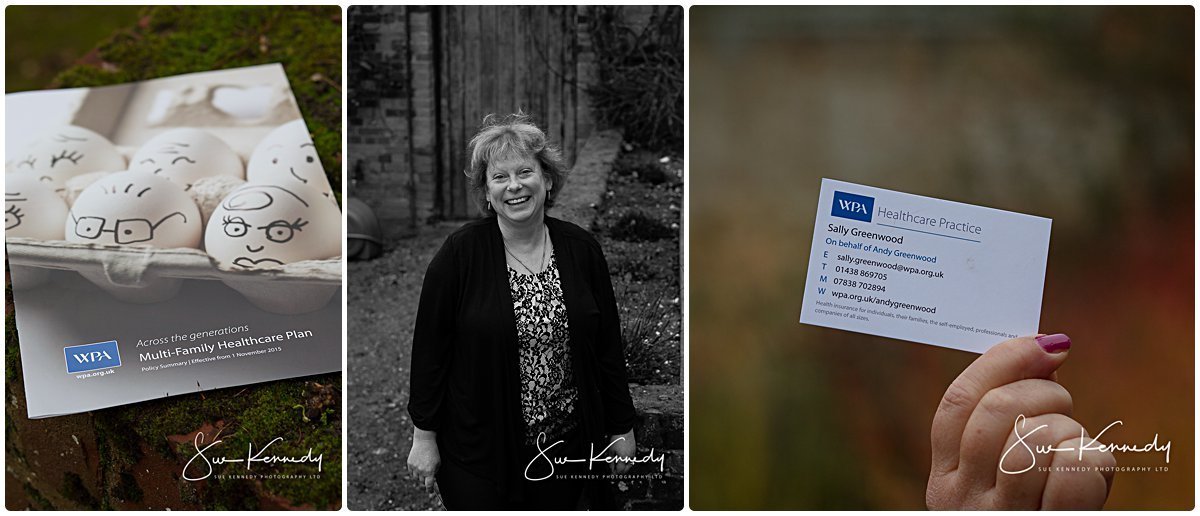 What is your favourite plant/flower and why?
Marigolds …they are sunny , bright and happy flowers
What's your guilty pleasure? ..Chocolate
What would you invent for new parents? An instant sleep button for parents and children
Your contact info
01438 869705 or 07838 702894 | Sally.Greenwood@wpa.org.uk | http://www.wpa.org.uk/andygreenwood