For years, I'd thought in-person sales was the ONLY way to run a photography sales viewing until I discovered a hybrid option – The Simple Sales Blueprint – created by Annemie Tonken.
I was aware of the second option, all inclusive, but this had become more popular after I'd found my rhythm with in person sales, so I didn't feel the need to change, plus I was regularly told that all-inclusive photographers are leaving (big) money on the table and giving their clients a less complete experience.
Equally, I was also experiencing the limitations of the time needed to offer in person viewing appointments, but more on that later.
In my opinion, the Simple Sales Blueprint combines the best features of both the old ways while avoiding the big pitfalls.
Jump to the bottom to get a discount coupon code! Or keep reading if you want to learn more about my experience of the Simple Sales System in my business.
Heads up: there's a coupon code at the end of this post that will save you money! Just so you know, if you use it, I will also earn a commission, but I promise: that's not the reason I'm sharing!  I only recommend training I have undertaken and implemented successfully in my business, and I love to share a discount code with other photographers too.
Who am I?
I'm a baby photographer with a studio based in Harlow, Essex, UK, and prior to discovering the Simple Sales Blueprint, I used the 'in person sales' model of viewing and I'd been doing it that way for around 18 years, and because there is an element of 'if ain't broke, don't fix it' I was happily plodding along, until the pandemic, and subsequent lockdowns disrupted that thinking and threw open the door to a new hybrid model of viewing photography sessions.
Thankfully Annemie Tonken from This Can't Be That Hard had already developed the Simple Sales System Blueprint so there was no need for me to reinvent the wheel.
Life before Simple Sales
Before I discovered and implemented the Simple Sales Blueprint, I'd been looking at hiring another photographer. A photographer mentor was frustrated by the fact I could only (and indeed only wanted to) work school hours.
By his own admission he wasn't present for many of the key moments in his children's childhood, like sports days, school plays, and even after school pick up as he was working long hours at the studio on the hamster wheel. His wife dealt with all that and worked part-time in the business. Not judging anyone, but I didn't want that lifestyle, so I felt that I should at least try and carve out an alternative way of working.
My husband has his own career, and it was assumed that my business would fit around my parenting responsibilities, supported by a childminder. Plus I wanted to be present for school pick up, school plays and the like. My business predates marriage & baby, so he was happy to roll with it. I also knew for my sanity that I needed to keep working, adjusting my hours as the school days got longer.
The SImple Sales Blueprint appealed because I wanted to release time in my business and also it was easier for parents. A win-win for both sides.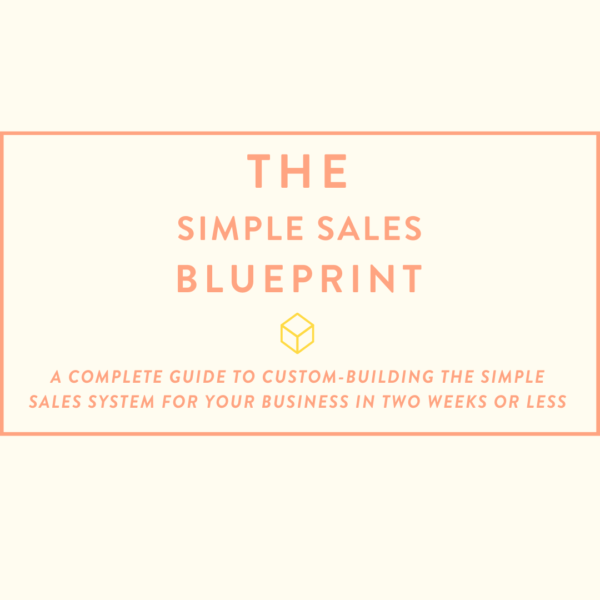 Having offered in person sales appointments up until that point, and dealing mostly with babies and new parents I always experienced a lot of movements of viewing appointments, which was a massive time vampire for me. Particularly irritating if I'd paid for childcare, and the viewing cancelled last minute due to sickness. Unavoidable, but annoying all the same.
Then the pandemic hit. And although people wanted photographs, viewing them online, became a bit more of a thing, a bit more acceptable shall we say. I'd always wanted both partners at the viewing, and I was finding increasingly doing in person sales, that shift patterns or social life interfered, and getting them back in a timely manner was getting harder.
I was also feeling the pressure to take another employee on or an employee on, so I could shoot more because I only wanted to offer shoots in school hours. And that was my choice. I mostly work with babies, so it was a good fit really.
I also wanted to work more efficiently so I could get the shoot done and uploaded. In time I could outsource the editing side rather than taking on another employee, which offered more flexibility. On a practical level the studio I am in is one room, and acts as both my viewing and shooting space. Upgrading the space would cost too much money. So I was keen to keep the studio space free just for shoots.
I came across simple sales because I guess I was open to the idea that the pandemic had online zoom viewings acceptable, but I just assumed that everything would just switch back. Although it was obvious the clients appreciated the convenience of it. But then I wasn't expecting it to go for quite so long.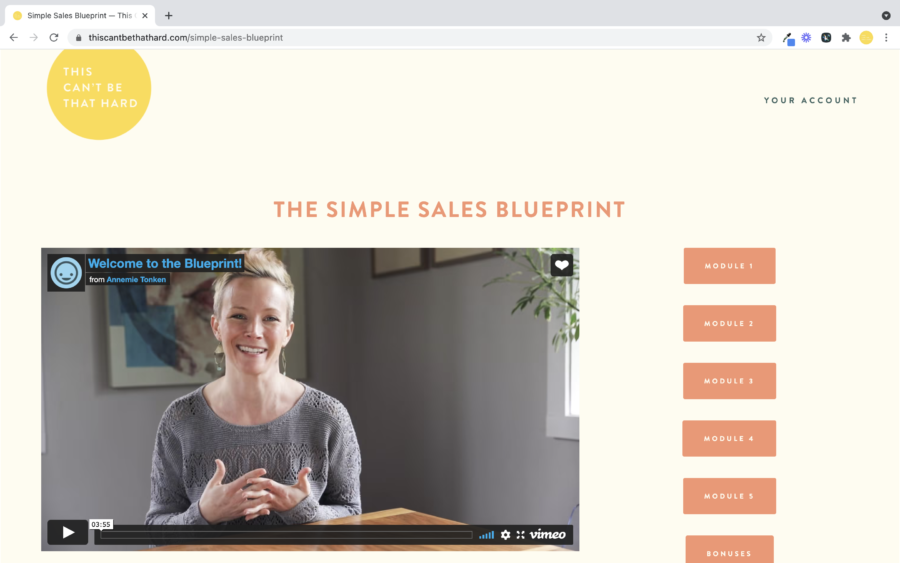 I'd been doing in person sales for over 10 years easily. So I'd had all the negative experiences that you can muster for that, but equally, I enjoyed building the relationship with the client too. But I really hated the price shock clients, even though I was upfront about costs. I was increasingly finding that people weren't reading what I sent them. Or one partner was coming in having not told the other partner what the prices were. Sometimes they discreetly discussed it. Sometimes it was an awkward, uncomfortable experience, especially when one partner realised the other had known the prices. So I really wanted to find, a better way of doing things.
And the universe was listening ….
One of the photography membership groups that I am in had a thread about something related. One of the comments in reply suggested the Simple Sales System as a solution. If offered a hybrid option, bringing the benefits of online and in person sales together. So I signed up to the free masterclass on the subject, and met Annemie virtually through that. Over the years I have spent a small fortune on courses that left me disappointed. So I initially started listening to her podcast as part of my research into both the idea, and her as an educator.
I liked what I saw
And I liked what I saw & heard, my gut feeling was good. And so I jumped in. It was late 2021 and the pandemic just seemed to be going on and on. Here in the UK photo studio businesses were classed as non-essential retail. And so I was compulsorily closed by law for large chunks (around 10 months out of 15 in the end). So I had time to implement a new system and I wanted a solution that was convenient for parents too.
A second bonus was there was less travel involved for my clients. A sustainability bonus. Meaning fewer road trips because they wouldn't be coming back for the viewing or to collect their order. Orders are sent directly to their home.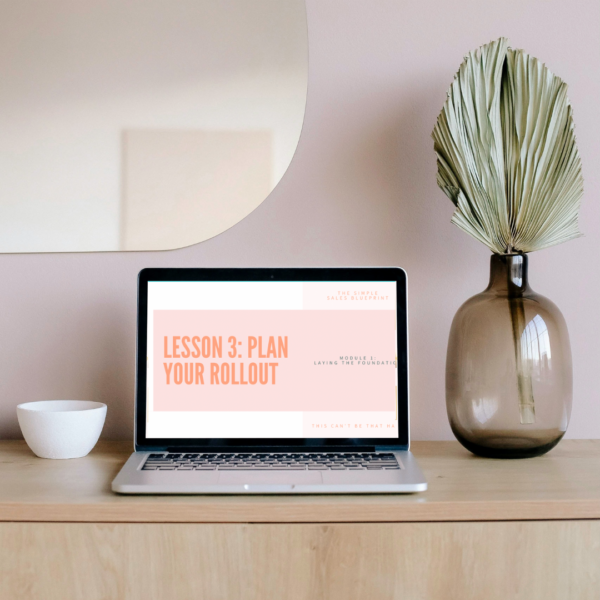 I could also see the positives of widening my geographical reach as well. The client are only coming for one appointment, and so they are prepared to travel a bit further. Whereas previously I would say people would only travel up to 30 minutes with a baby. Also because there was a pandemic, people were changing their appointments a lot due to isolation or illness. Whilst completely understandable, it was blocking my diary and meant I couldn't take on other people. It's not like I'm an airline. I can't overbook knowing so many people won't turn up. Doesn't quite work that way in a photographic studio.
Implementing the Simple Sales Blueprint
Overall I felt it was a win-win for both me and the parents. There was convenience and simplicity for them and time efficiency for me. Plus, as it turned out, there were quite a few grandparents that appreciated the opportunity to view as well. The system enables parents could share the viewing link with them. They could view remotely, and some even paid!
I liked that Annemie is a working family photographer and was simply sharing what had worked for her and her reasons for it. And that really resonated with me, that and the plug and play course approach! There is a time investment tailoring everything to your voice, and setting the systems, but once that's done it's done. And it is very repeatable.
I knew the course had depth from what other photographers who had bought & implemented had been saying about it. The free masterclass explains how it all works, but the paid course gives you the 'devils in the detail' part. With pre-written templates, step by step instructions and access to a community of people who have already implemented, and who are willing to cheer you on.
In the past I've invested in other courses, which left me disappointed and frustrated. Let me reassure you the paid course actually gives you all you need to implement the Simple Sales System. So that saves an incredible amount of time, but it isn't done for you. So wait until you have a couple of days to work through and do the set up.
A business that fitted me
I was also coming at this with the mindset that I needed a business structure that fitted me, not the "you should do it this way" business model.
I'm a working mother. I don't have the luxury of eight hours in the office just to do work. My day starts at 6:30 AM and doesn't end until I fall asleep. By which time I have worn many hats.
I find the mindset that says "it's always been done it this way, this is how it should be done very frustrating. There is no other way …" just triggers me to find a better way. And I like the idea of utilising technology to automate those parts of the viewing process that didn't require the human touch and giving your client the space to view at a time that work for them (normally the evening, when the children were asleep) is a no brainer for me.
I can work more efficiently. I could outsource the editing if necessary, and I didn't have to take another photographer on, which is something I'd explored in the past to make use of the days I didn't work (Sunday & Monday) but it just hadn't worked out.
Clients are able to view at the time that works for them. Accommodating shift workers and commuters really well.
Working differently to other photographers in my area
I also like the idea of working differently and transparently. Clients know that they only have three collections to choose from, and what the options are before they have their photoshoot. Collections or packages start from X price and X price was profitable for me. So that was a change for the better 🙂
One of the modules in the Simple Sales Blueprint is all about working out your costs, and pricing. If you have ever wondered how to price yourself as a photographer this module helps you know your numbers, and what you need to earn from each photography session.
It neatly removes the scenario that I had before, with a la carte price list and collections, where people would & could choose the cheapest thing on the price list. And I wouldn't make profit from them, and it's not their fault, but mine for leaving that option on the table. It didn't happen often, but I was still starting to resent it, and I knew I had to remove that opportunity from my price list, but I was nervous about doing so.
Implementing this new system meant I had no choice, and actually, no one has queried why they can't buy individual products anymore.
Free Masterclass
Now the best thing is, you can learn everything in Annemie's free 90-minute masterclass. See if it's right for you. If it is, use coupon code SUEKPHOTO, at checkout to save you $100 off your purchase of the SImple Sales Blueprint.
Watch the masterclass first because this will give you a good idea of how it all works. And if it's a good fit for your photography business.
Plus you can do a payment plan so there is no reason not to get started today!
Go check it out! Free training registration.
In the "here's one I made earlier …." style.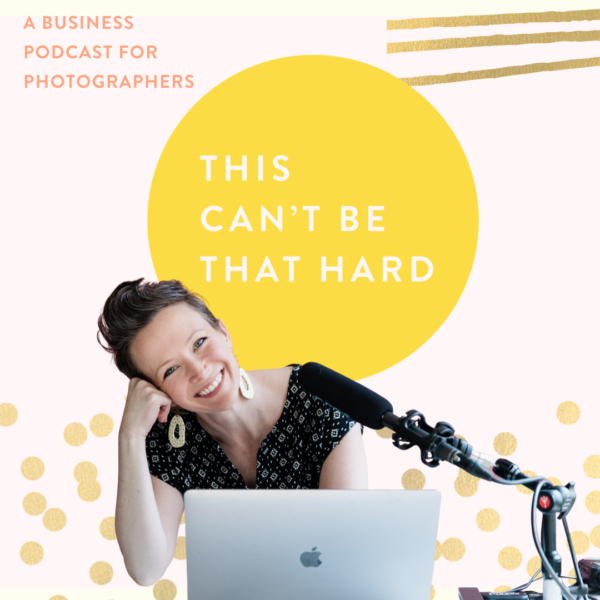 Annemie has recorded a specific podcast about what Simple Sales is all about. And how it compares to in-person sales and all-inclusive pricing. Listen here.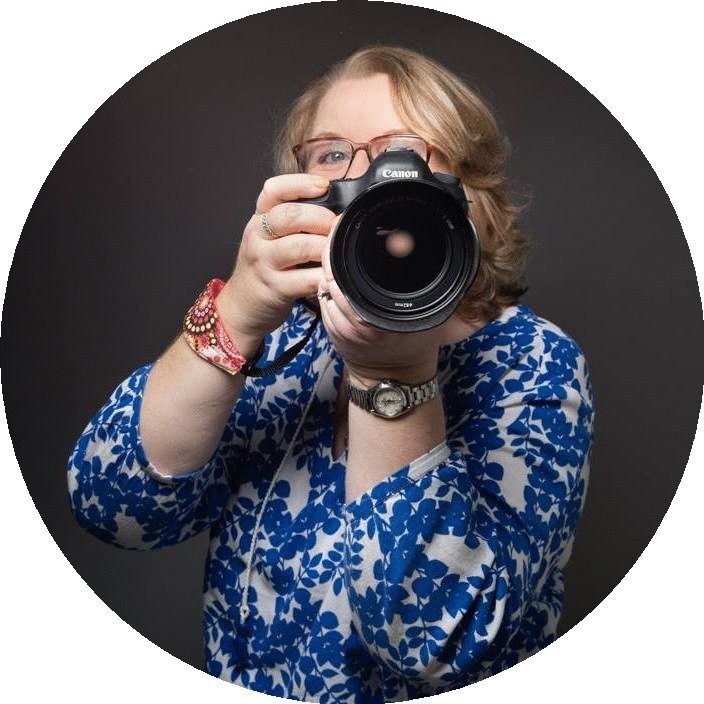 About the photographer: Sue is a professional portrait photographer based in Harlow, Essex and she specialises in baby and child portraiture. Being a parent, she understands just how special your child is to you and her aim is to produce a collection of images that are natural and meaningful to your family. No two moments are ever the same and she wants to perfectly capture those early precious memories and the natural character of your child. For more information please call 01279 433392, visit the Sue Kennedy Photography website and follow Sue on Facebook or Instagram.