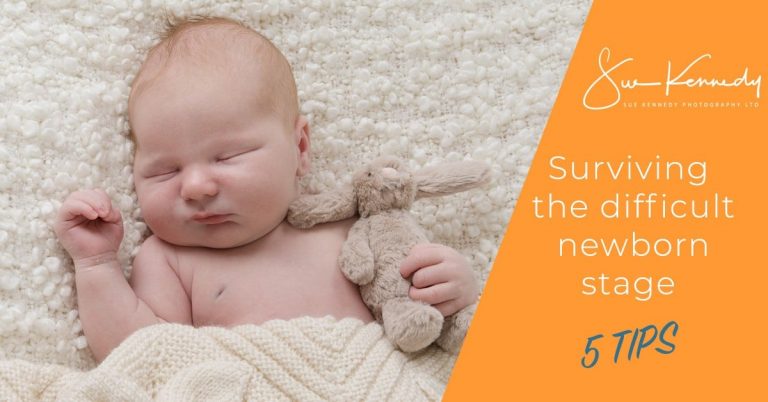 5 tips for surviving the newborn stage
So, you've just had a beautiful baby and you're now in the long-awaited newborn stage. You can't quite believe your luck!
You've formed an instant, unbreakable bond with your newborn and of course, you'll do anything for them.
But these early days can be hard. Taking care of your baby during this difficult newborn stage is hard, it makes you nervous, and actually quite scared. As a first-time mother especially, this can be one of the most amazing yet frightening things you'll ever do.
You're not alone. I'm a mother too, and know you may struggle to lose the sense of fear that's been enveloping you since you took your baby home. Parenting should be enjoyable, right?
My five tips will help you breathe a little more easily and survive this newborn stage:
1. Ask for help
You often feel under pressure to know what your baby needs, and how you should help. That's nonsense. You can't learn without someone teaching you.
Don't be afraid to ask for help. For me, this is could be the most important piece of advice I can offer any first-time mother. If you're lucky enough to have a supportive group of friends and family, use them.
2. Ditch the routine
There are thousands of newborn books around. You've read their advice to stick to an absolute schedule of feeds, nappy changes and sleep. Forget that – let your baby tell you what they need.
If he's hungry, let him eat. If she's dozing-off again after a long sleep, let her rest. The peace and quiet won't last long, so enjoy it while you can!
3. Get some sleep
Easier said than done I know, but YOU need sleep too – a lot of it. You've just created an entire human being after all. Your pregnancy used up almost every ounce of your emotional and physical energy. Don't overlook yourself.
Yes, you've heard this before, but it's true – if your baby's sleeping, you should sleep too. You're well within your rights to enjoy forty winks. If you can't sleep, at least stop everything you're doing and rest, relax and recuperate.
4. Have family time
Now you've had your baby, your friends and family can't wait to meet the new addition. This is lovely, generous and completely natural. But sometimes, visiting hours can go on far too long. It can all get a bit much for you and your own family.
Don't be afraid to tell prospective visitors that you need some breathing space. They've got plenty of time to see the baby, and you need to survive too!
5. Trust your instincts
Whilst I suggest it's a good idea to ask for help, don't feel you must always accept help or guidance offered. Every man and his dog has their opinion on raising a baby. You really don't have to take these opinions on board. In the end, you know best and you're doing great!
About the photographer: Sue is a professional portrait photographer based in Harlow, Essex and she specialises in baby and child portraiture. Being a parent, she understands just how special your child is to you and her aim is to produce a collection of images that are natural and meaningful to your family. No two moments are ever the same and she wants to perfectly capture those early precious memories and the natural character of your child. For more information please call 01279 433392, visit the Sue Kennedy Photography website and follow Sue on Facebook or Instagram.
If you enjoyed reading this blog, surviving the difficult newborn stage, please consider sharing it with your friends