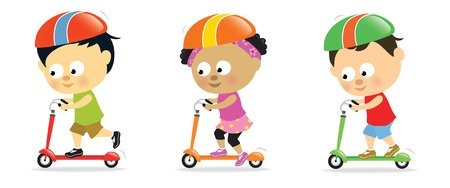 Where to take the kids in Herfordshire and Essex this Easter
Where to take the kids in Herfordshire and Essex this Easter
It seems like only yesterday that we were seeing in the New Year and yet here we are in the run-up to Easter.
One of the best things about Easter is the opportunity to spend some quality time with your children and make some wonderful memories; and I'm looking forward to spending some time with Alice and taking her on some daytrips.
There really is an awful lot to see in Hertfordshire and Essex, so if you're stuck for ideas, check out five of my most recommended day trips for the kids this Easter.
1)    Parndon Wood Nature Reserve
If you've never been there, Parndon Wood Nature Reserve is an amazing woodland on the outskirts of Harlow.  There's a trail that is beautiful to walk around, and because it's one of the few really rural places in the area, there's lot of potential for your kids to spot wildlife on the way round.  For more information, visit http://www.harlow.gov.uk/parndon-wood.
2)    Pet's Corner
If your kids are into animals, this is the place to take them.  Located in Harlow Town Park, Pet's Corner boasts an eclectic mix of animals including reindeer, llamas and alpacas as well as cuddly rabbits and guinea pigs and squawking chickens and ducks.  The kids can even help out with the feeding for only 20p for a bag of feed.  Highly recommended. http://www.harlow.gov.uk/pets-corner
3)    Rye House Kart Raceway
Based in Hoddesdon, the raceway at Rye House is amazing for the simple fact that they've made a racetrack suitable for kids as young as three!  If your child loves the thrill of the competition, Rye House Kart Raceway is the place to take them this Easter. http://www.rye-house.co.uk/
4)    Woody's Play Barn
If the weather is a bit British this Easter, then Woody's might be the place to take the kids.  I'm yet to meet a child who doesn't love soft playgrounds, and I doubt I ever will.  With a dedicated toddler zone, Woody's is a fantastic location for children of any age. http://www.woodysplaybarn.co.uk/
5)    Potstop
If your child likes to get a bit creative and arty, then Happy Hands Pottery is worth a call. Laura offers a mobile service or often has pop up events during the school holidays.
With a variety of plates, mugs and cups, your child can get artistic with lead-free paints; painting their own delightful new piece of crockery. http://www.happyhandspottery.co.uk/
There is one more thing that isn't on my list – me!  Easter is a great time to have some professional family or child photographs taken, so if you've got some time over the Easter holidays and you fancy marking a memory, give me a call!