What is this going to cost me?
I actually want to ask YOU a question first. When your children are grown, when your partner has a few more wrinkles than you remembered, …. what will you have left to remember those you love most? More importantly, what will you have to pass on as a legacy to your family? Chances are, it will be two things: the memories and the photographs.
You've come in on our £25 special offer. It's a really great offer. You have got your White Box shoot, your viewing and the editing. That's normally £100, on top of that you've got an eight by eight inch gift frame included, that itself is £95. In total the whole offer's worth £195. The offer does not include any products or digital files, other than your 8″ gift frame. You'll invest in those during your ordering session! Below are the collections available. These represent the best value (but you can certainly choose more or less than that depending on your need.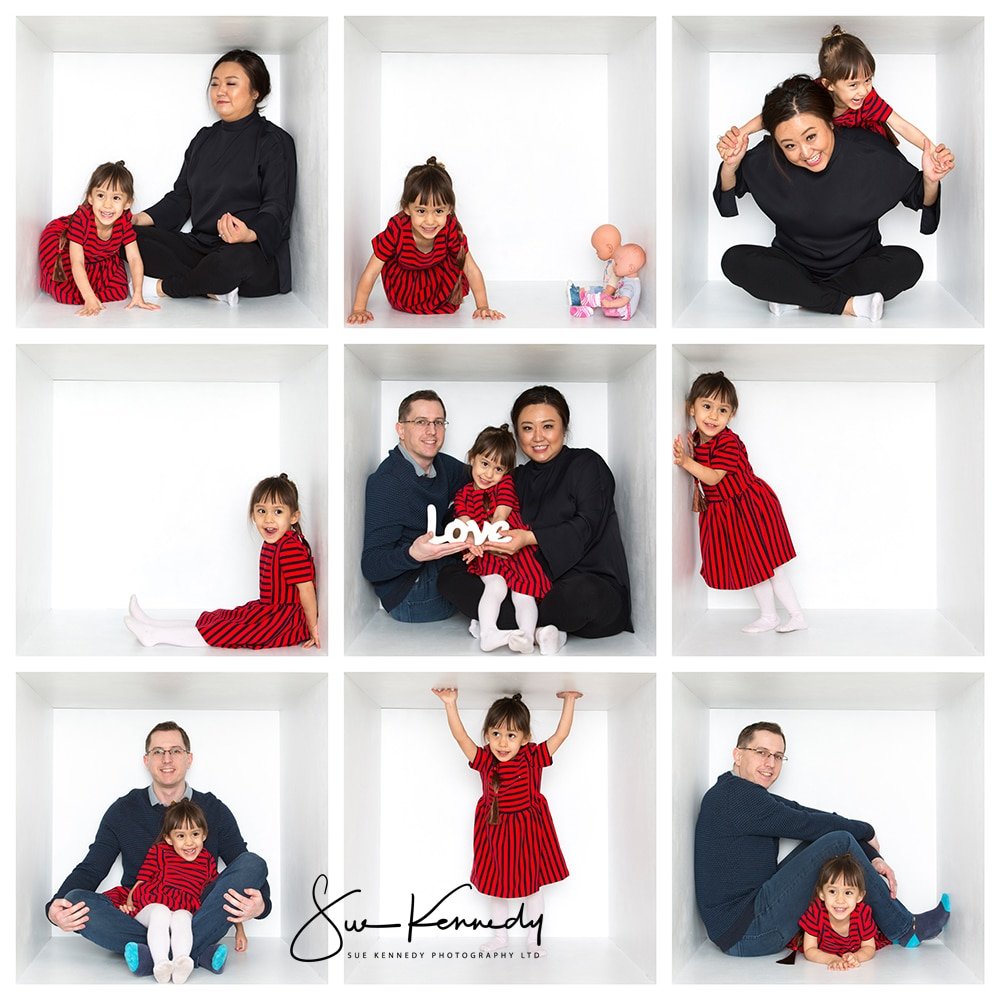 "Learn to enjoy every minute of your life. Be happy now. Don't wait for something outside of yourself to make you happy in the future. Think how really precious is the time you have to spend, whether it's at work or with your family. Every minute should be enjoyed and savoured."
Perfect for small spaces our smallest monatge on a 20″ Wall Art Panel
20″ panel
Digital App with purchased images
+included 8′ framed single cube 
Our most popular collection, as the 24″ panel showcases a story telling 9 box brilliantly.
24″ Panel
Digital app with purchased images
3x mounted single cube images
+included 8′ framed single cube 
Perfect for large walls, as the extra size gives the storing telling 9 box IMPACT!
30″ Panel
Digital app with purchased images
USB with 10 images
+included 8′ framed single cube