The 'White Box' is a fun and unique way to have a portrait, and looks wonderful on any wall.
To celebrate the successful launch of our new White Box experience we are giving 100 lucky families a Fun White Box Studio Session and a Framed Desk Portrait for just £25 (together worth £195.)
You can put the whole family in the box, or just the kids. This session is fun, so dress in bright bold colours and prepare for some silliness. It makes the final collection of images all the more characterful.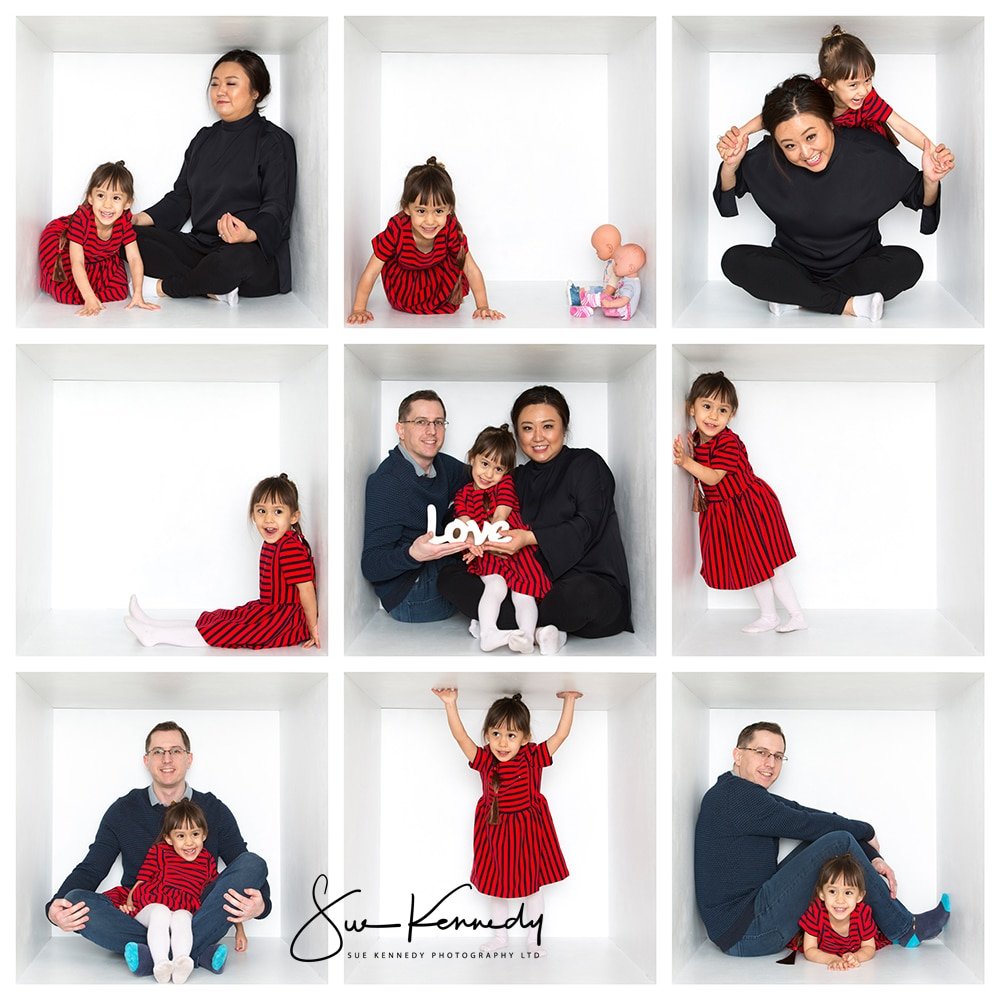 We had so much fun and love them! Thanks Sue!
Sessions will take place at my studio (at Parndon Mill, Harlow, CM20 2HP), and last about 45 minutes. Suitable for sitting babies upwards!
Customise the session as much as you like, it is designed to be fun. Make it as unique as you. Include your children's favourite  toys, silly hats, funny faces ….
After your session we'll put a date in the diary for your to view, cinematic style, your collection of images. You'll be able to chose your favourite single image for your 8″ frame, and any others you would like.
I have created a collection of products that complement the white box session, and we can discuss this further at your viewing. I will show you a montage of your box images, like the ones shown above.
If you have any questions, please get in touch or book you slot online.