Looking for a first year photoshoot for your baby?
With Baby Club, you get a unique photoshoot on three occassions during their first year –  so you can really watch them grow.
"I don't remember her being that small!"
Honestly, I hear this every time someone looks back over their baby's three first year photoshoots to build their album or create a photo montage for the wall. As a parent myself, I understand they are not little for long, but I thought the baby phase would last forever. Trust me, time flies.
I'm an experienced baby photographer who's captured babies at all stages, and I'll help you document your baby's journey to toddlerhood because memories are important.
Let's create photos you're proud to share with your kids and grandkids for years to come.
Imagine, in 30 or so years, when your baby has a baby of their own. Wouldn't it be wonderful if three generations could sit around and open the album or look through the photographs from their Baby Club?  It'll bring back memories for you …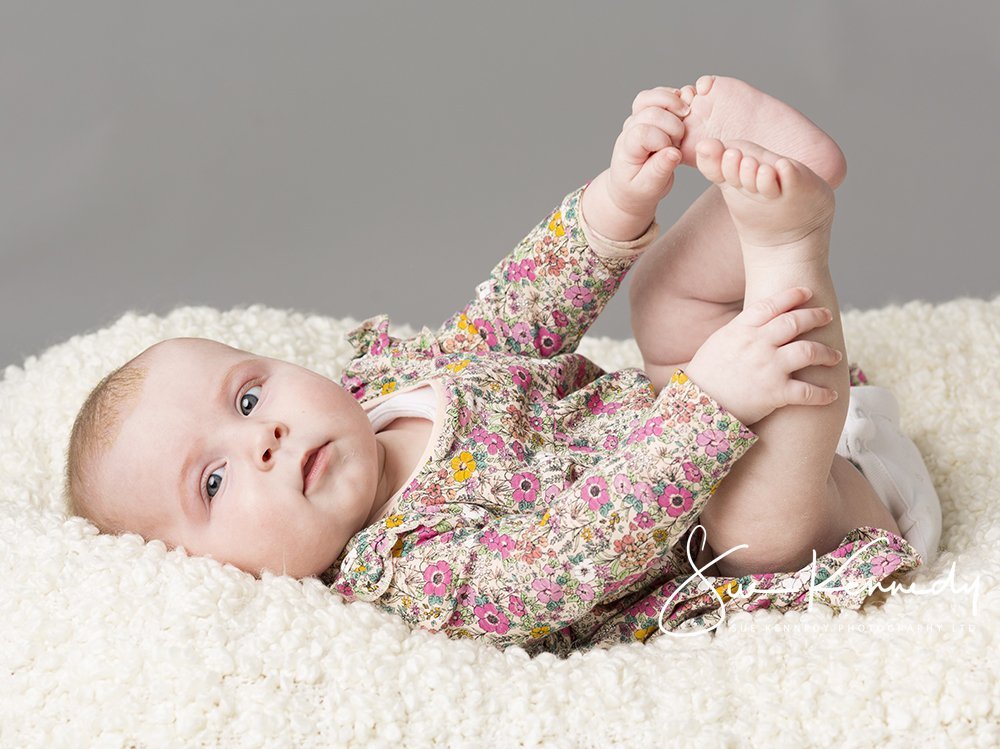 Let's document your baby's journey into toddlerhood!
1. Choose a Baby Club Product package and pay a one-time membership fee, and then monthly installments spread out over 12 months. Payments are taken automatically, and you'll be sent session reminders, just in case baby brain has made you forgetful or life has got in the way.
All three bundles include three studio sessions and slideshow screenings of the edited images so that you can pick your favourites. Plus different combinations of digital images, prints, albums and wall art. All the info is here.
Each photoshoot for baby is fun and relaxed. Having three different sessions spread out throughout the year as they grow gives you a way to capture the changes in your baby and your family.
If this sounds like your sort of thing, but you'd like more info emailed then follow this link, pop your details in and I'll send it over.
PROFESSIONAL BABY PHOTOSHOOTS
Every photoshoot for baby takes place at my studio at Parndon Mill, Harlow, Essex.
This out of town riverside location has plenty of free parking, and the odd sheep or duck.
I operate on a by appointment basis to ensure that each family has the time they need with me. The Photoshoot for baby will last as long as they are content, and this varies.
Please allow up to an hour. The individual session booking fee of £125 is included in your chosen option, so these multi session packages offer great value.
It means we have wiggle room should a nappy change be necessary or a reassuring cuddle is needed.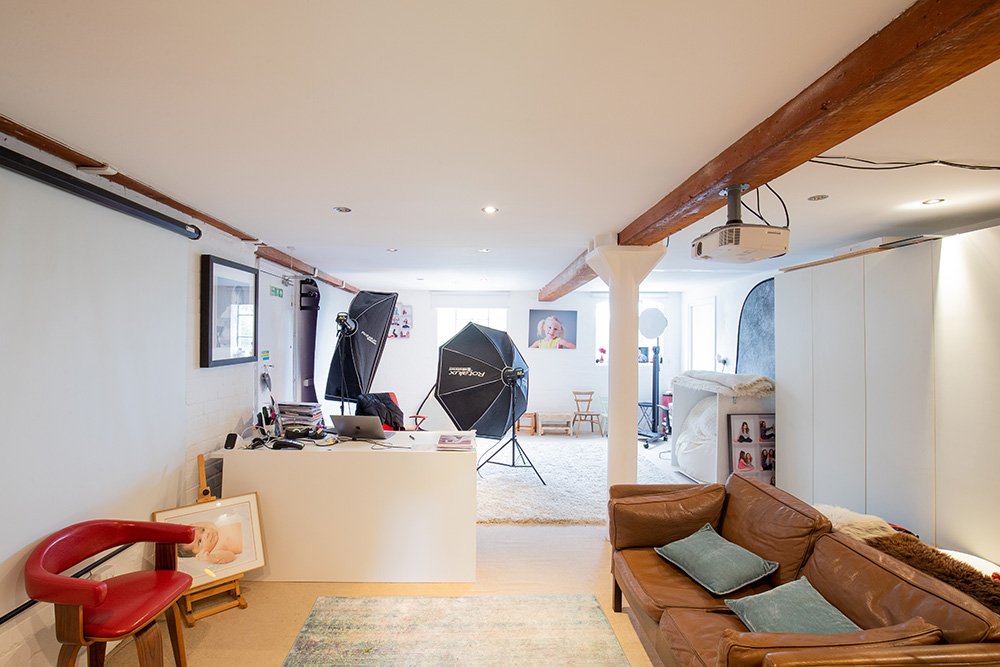 3 BABY PHOTOSHOOTS
Three separate portrait sessions of relaxed and calm studio photography with me at the glorious Parndon Mill Studio.
YOUR CHOSEN PACKAGE
Chose from Bunny, Monkey, Big Bear (more info here) or opt to pay as go, selecting products after each photoshoot.
WHAT DO I NEED TO BRING?
I have a PDF guide to help you prepare, which I email out after booking.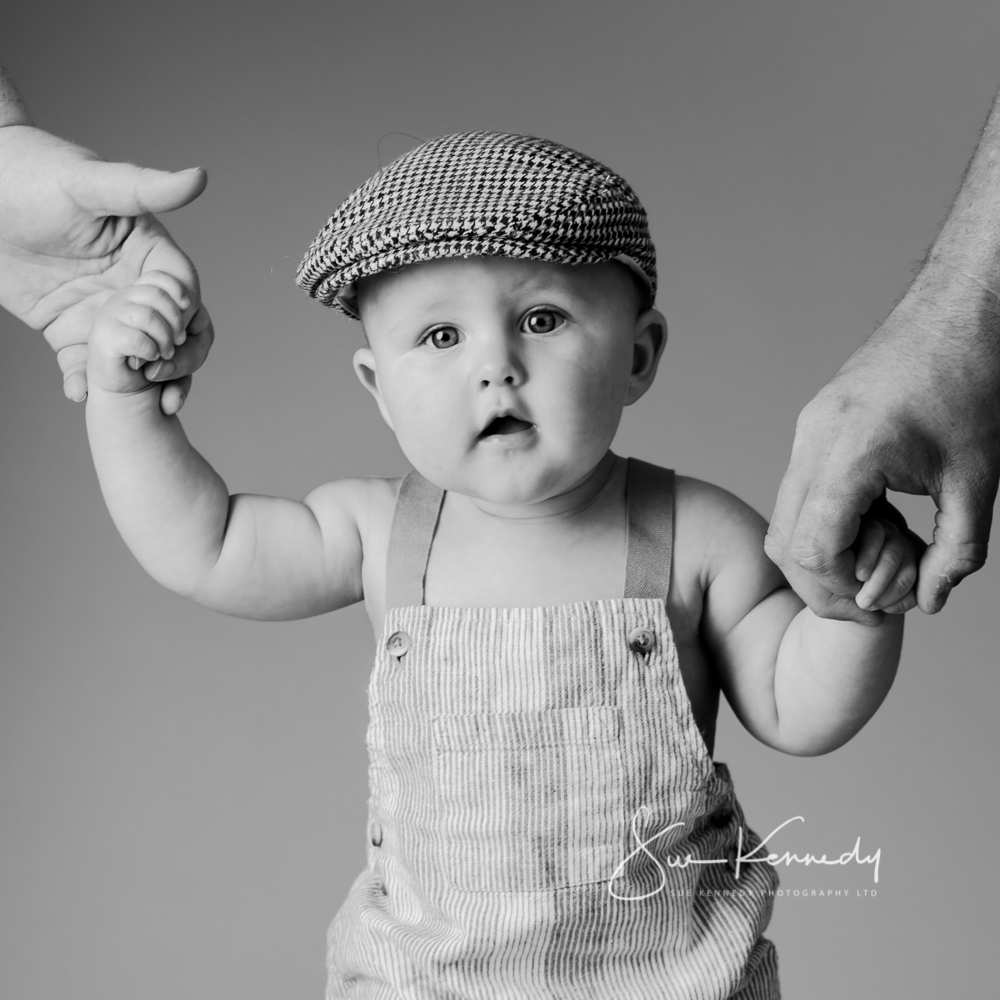 Let's get started with your booking.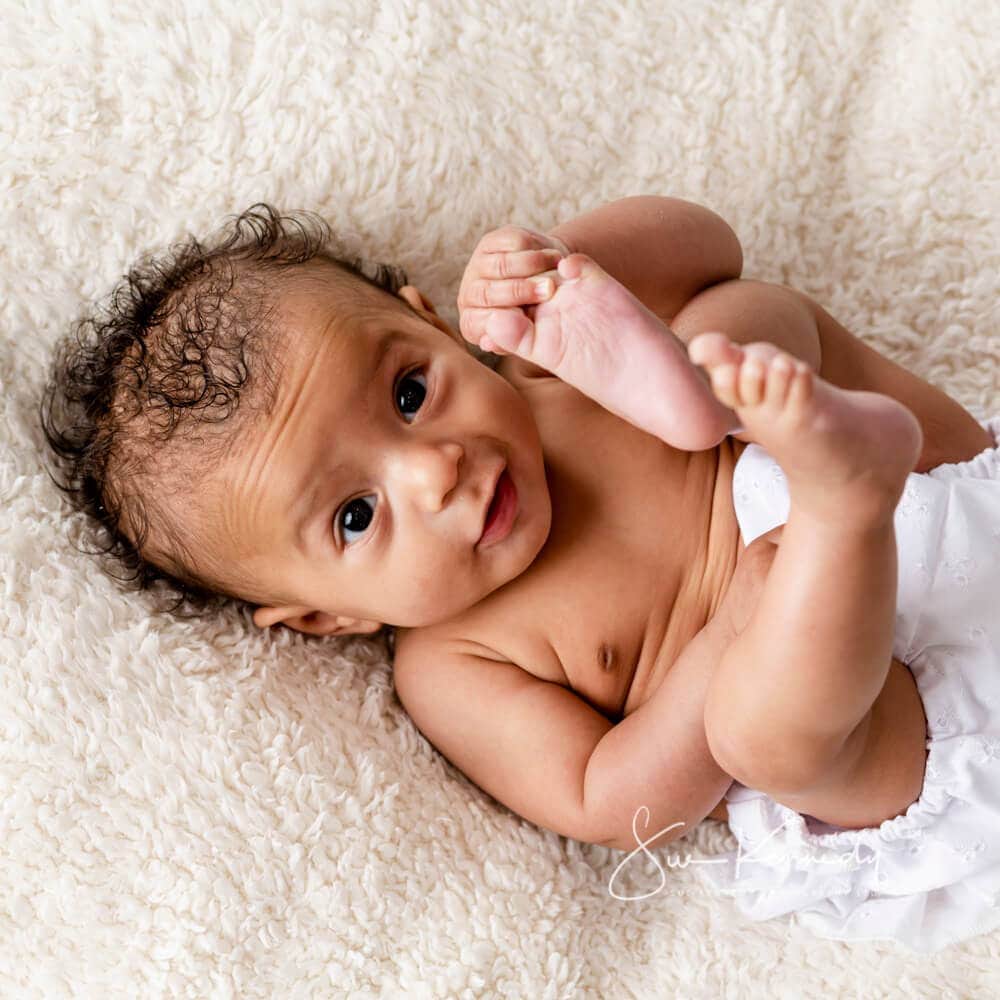 Sometimes it's just easier to have a quick chat and answer any questions you have this way. All with no obligation
Allow 15 mins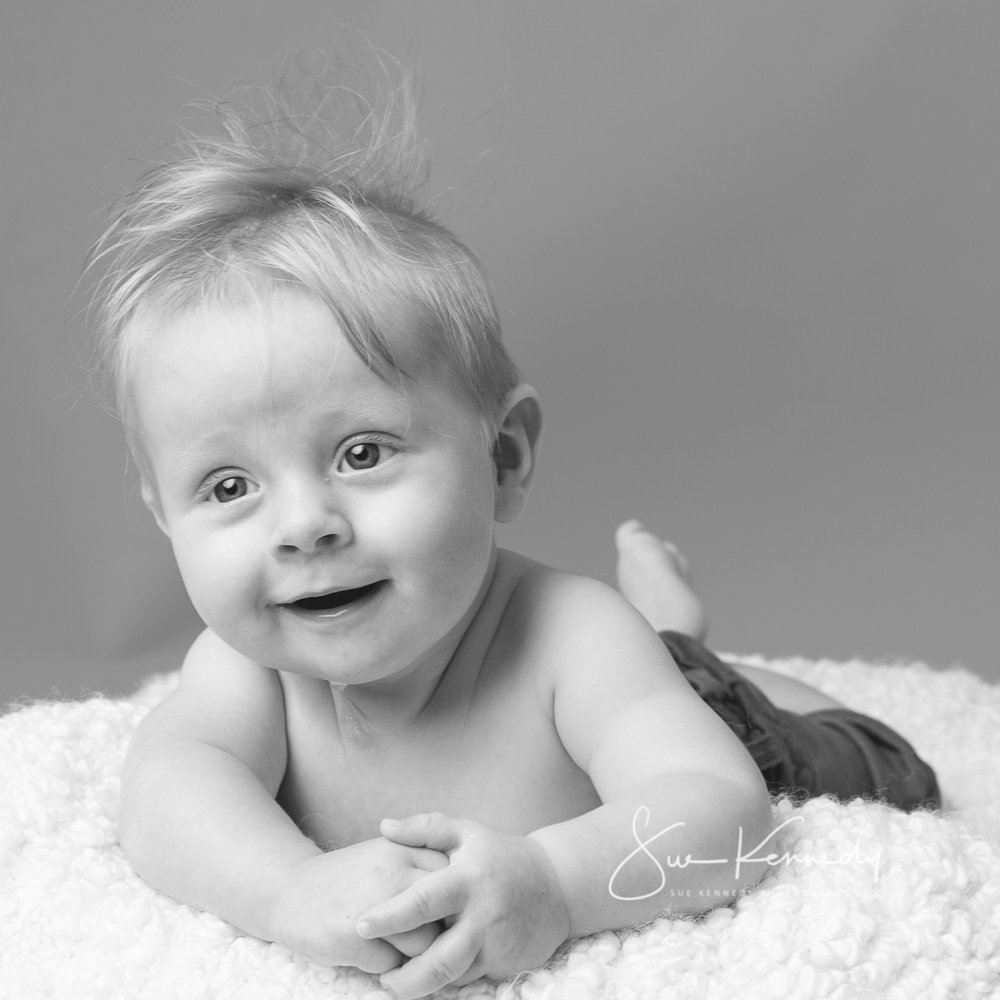 Hit the big orange button below to have more info sent direct to your inbox, explaining how it all works.

GOT SOME NEWBORN PHOTOGRAPHY
What is the best age to start a baby's first year photography plan?
The first of these sessions will ideally be when your baby is small, still lying down, perhaps reaching for feet or having fun on their tum.
By the second session, your baby might be sitting up, reaching out, and starting to explore the world a little bit more.
The third session is often where you see the biggest change in your baby. Toddlerhood is well on its way, they might be on their feet but wobbly, and a cheeky personality might be emerging.
When's the best time to book our Baby Club photo experience?
Ideally 2-3 weeks before you'd like to have your first photoshoot, so when your baby is 3 months old.
Is my baby too old to start Baby Club?
It depends on baby, and which milestone moments you would like to capture. I can photograph any age of baby, and work to their development stage.
Most people start when baby is 4 months old, and then at four monthly intervals.
Another option is to start at 6 months, again around the year mark, and finish with an outdoor family session in year 2.
Read more on my blog – Why do you need to join baby club?
How long will each baby milestone photography session last?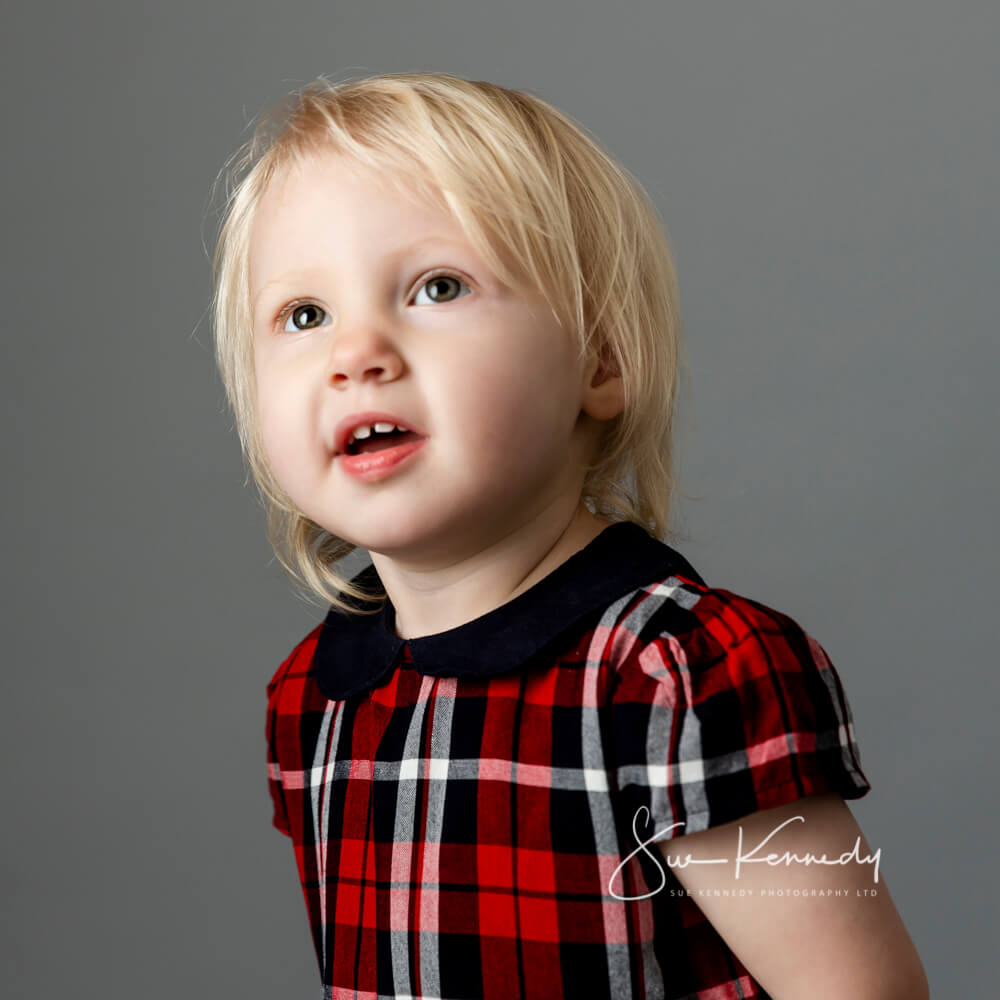 How do I take my own photographs at home?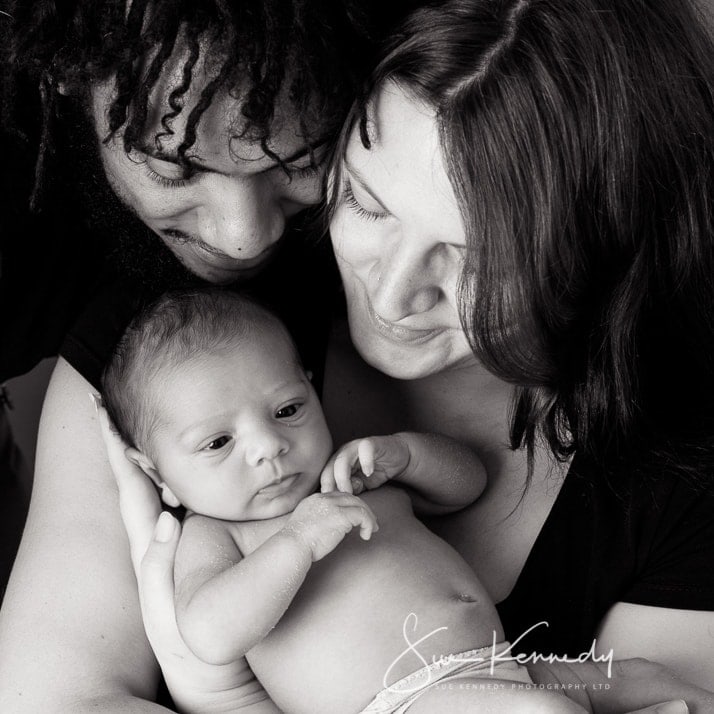 Do you have bottle warmers?
Yes, we're fully kitted out with 'everything baby'.
What happens if my baby needs a nappy change during our photoshoot?
We take a break so you can change them. I have a changing mat or space for you to use your own. I have already factored this into my timings for baby photoshoots.
Do I have to be in the photos with my baby?
Hey I understand, and hear that a lot. As a parent myself I remember how I felt.
It's great if you can be in one of two. I like to take a snugly family portrait at my sessions. Although it's your baby that's the focus, they like to see you in the photos too as they get older.
What should I bring for my baby to wear in the photos?
For babies under 6 months old, I would generally just photograph in a nappy (with a cover: frilly knickers or shorts) or plain vest. Wear a plain top yourself, as some shots are of baby on your shoulder or in Dad's hands.
For older babies, please do bring a spare outfit. Ideally something fairly plain without busy patterns (think Hawaiian shirt), and that fits baby well.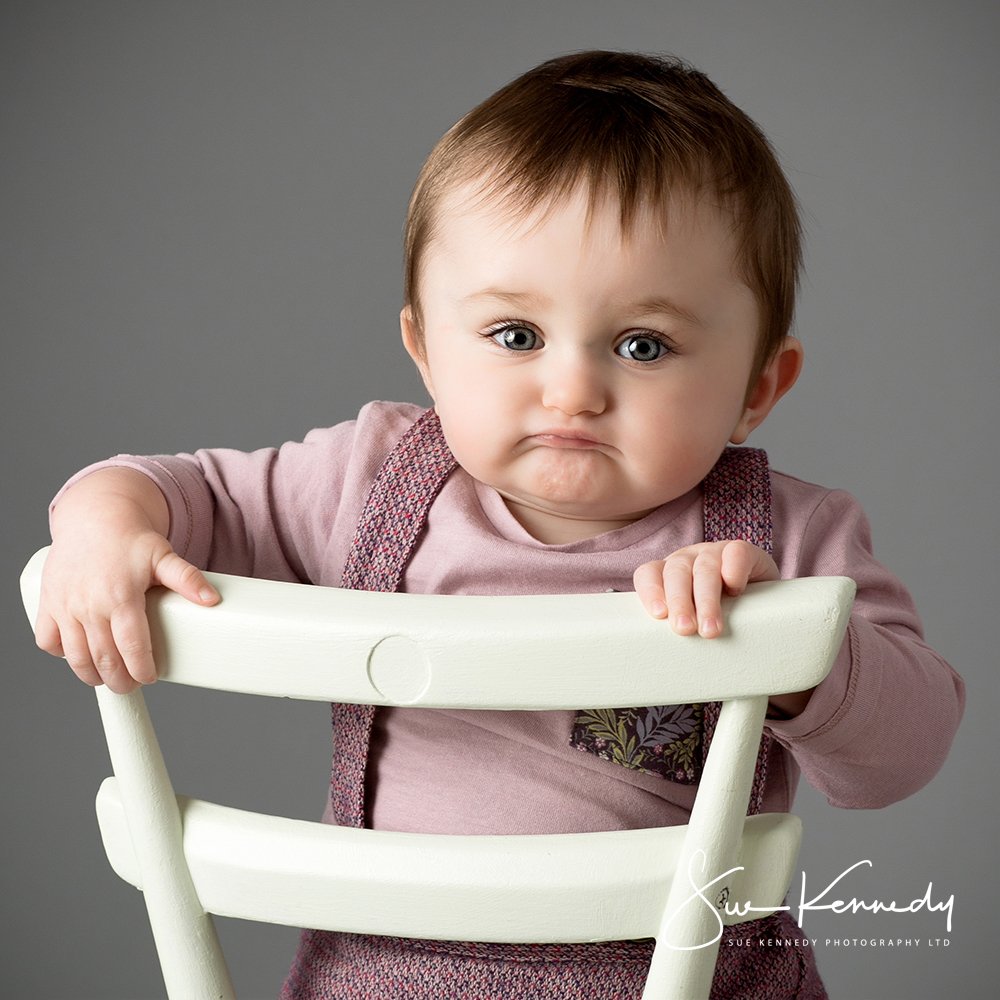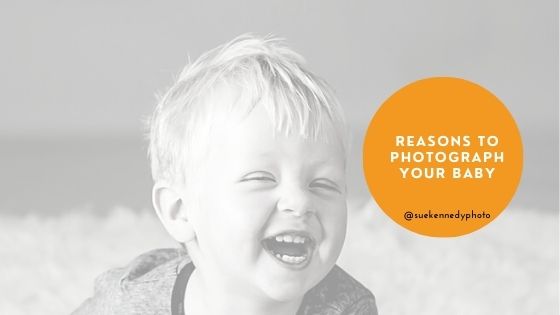 I want to share my 5 reasons to photograph your baby, as time will fly, and you will miss it when it's gone. Reason 1 - Baby's are not little for long. Reason 2 - Cherished memories - Babies grow! Reason 3 - To have more than cameraphone photos. Reason 4 - You...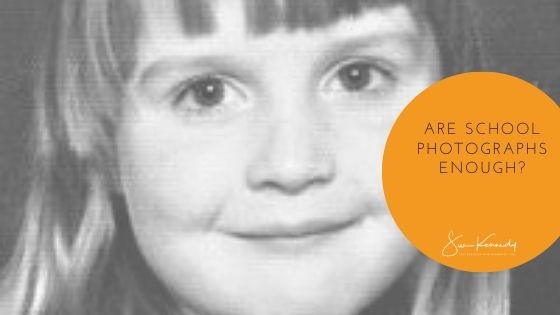 When it comes to school photographs, we all know their particular function: to act as a reminder of what your child looked like at different stages of his or her upbringing. Unfortunately, that's pretty much where the benefits of school photographs often end....
🧡 Hello, I'm Sue, a photographer who captures the milestone moments of your growing baby WITHOUT adding to new parents' stress.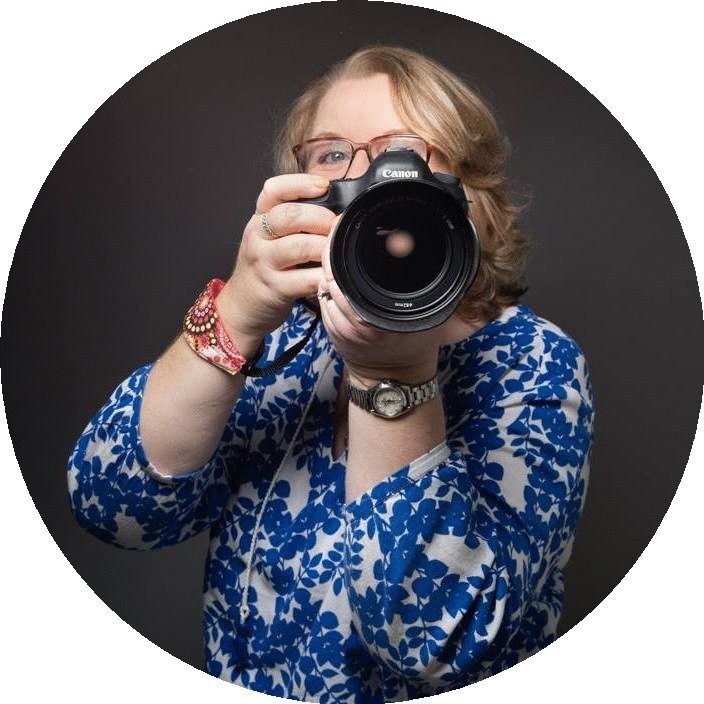 let's start a conversation!
Sue Kennedy Photography Ltd
Parndon Mill
Harlow
Essex CM20 2HP