CREATE LASTING MEMORIES OF YOUR PREGNANCY
Pregnancy & Maternity Photography
for Mums-to-be in Essex and Hertfordshire
Before your baby makes an entrance into the world, take some time out for a pregnancy photoshoot so you have beautiful maternity portraits of this chapter of your family's story.
A maternity photoshoot is a wonderful way to record all that is amazing about pregnancy, and the incredible things your body is doing to grow and nurture this new life.
Timing is everything with this session! We want optimum bump shape, but not too close to your due date in case the baby arrives early.
I recommend booking your maternity photography after your 20-week scan, so we can plan a session for somewhere between 24 and 35 weeks.
When you are ready I am happy to answer any questions you may have about a maternity session with me on 01279 433392.
For more info scroll down.
​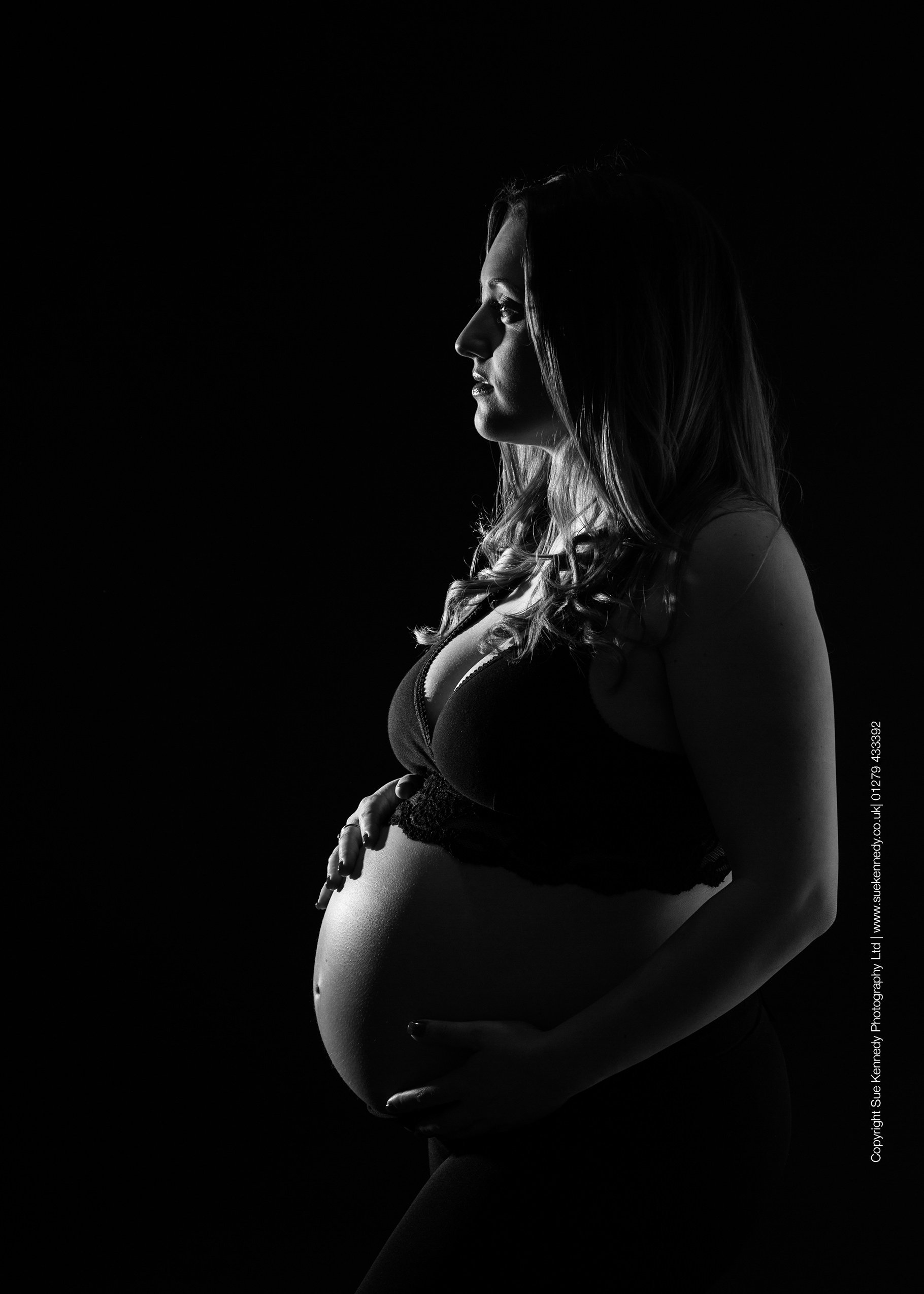 A £95 maternity portrait session fee is required on booking and covers our time, creativity, and editing of photos. This does not include any products.
There is no obligation to choose anything other than what you love on the day of your big reveal a few days after your portrait session.
A One Hour Pregnancy Portrait Experience
I will send out more info to help you prepare nearer to the time. If you need to change your appointment, or if illness strikes, please let me know as soon as you can so we can reschedule.
Private View of your Photographs
We know you are going to love your photographs, and so have kept things simple with a choice of four collections & easy ordering.
Include your partner & children
Studio located in Harlow, Essex.
Finished portraits are available to order from your maternity session starting at £125, and framed prints for the wall at £450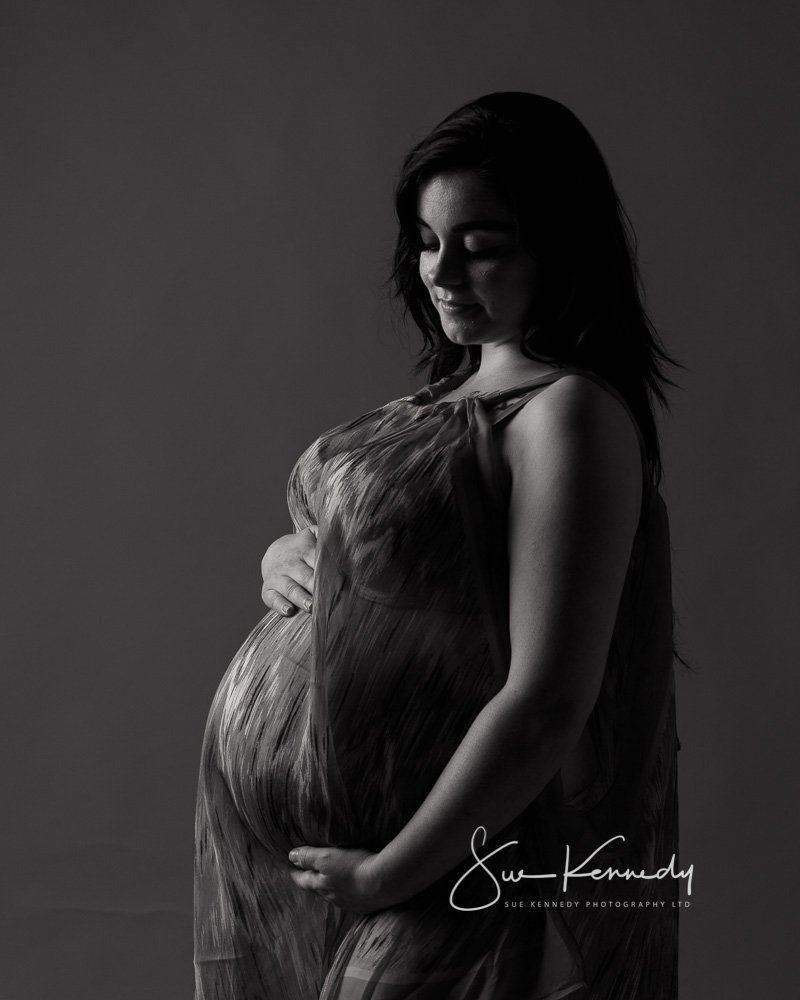 Pregnancy & Maternity Photography Portfolio
Professional Maternity Photography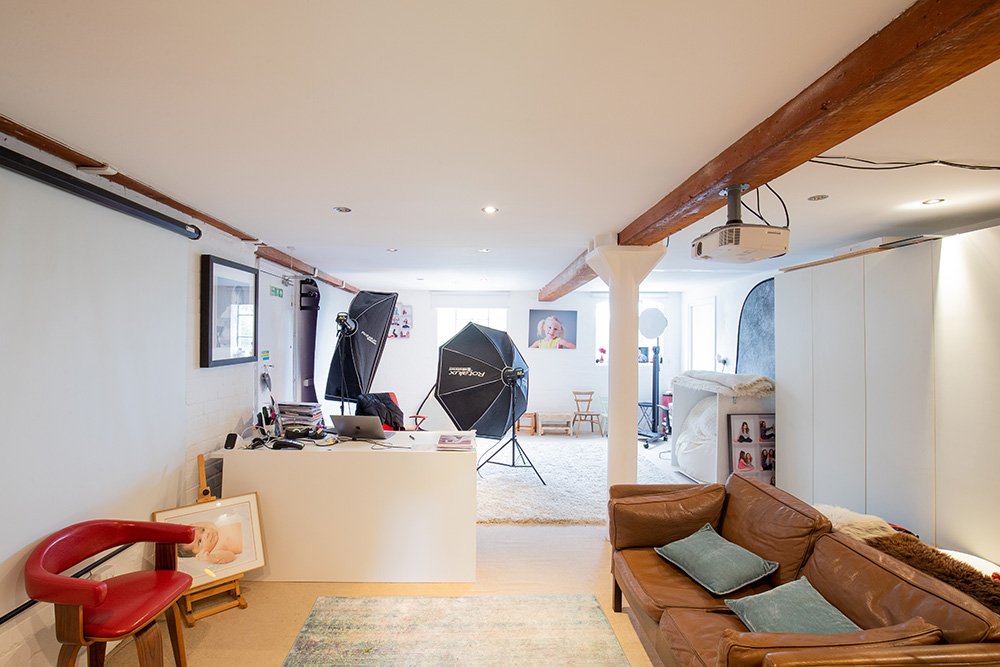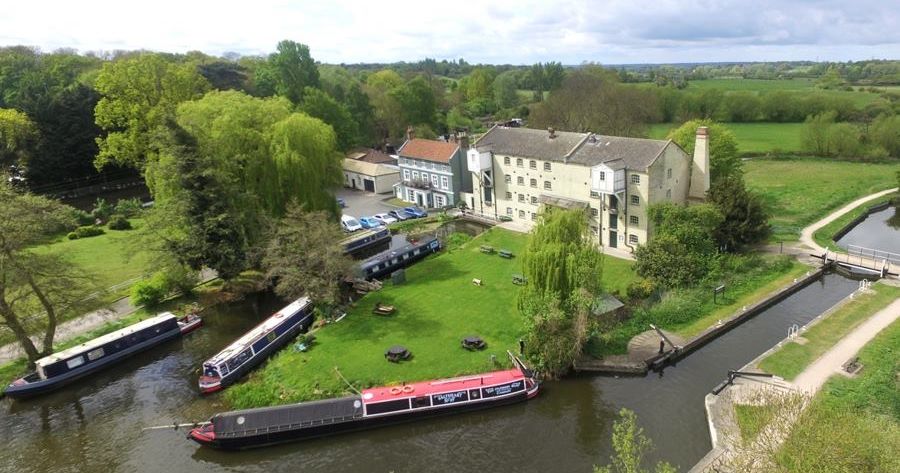 Every bump photo shoot takes place at my studio at Parndon Mill, Harlow, Essex.
This out-of-town riverside location has plenty of free parking, and the odd sheep or duck.
I operate on a by appointment basis to ensure that each Mum to have the time they need with me. Please allow an hour for your photoshoot, and you are welcome to include your partner and any other children if you want to.
Check out the questions section below for more tips on what to wear for your maternity photoshoot.
Maternity Photography Experience
Sue has taken all of my family photos from the pregnancy of my first son all the way through to post pregnancy with my second son. All of our photos are amazing and the range of photos taken is great. Would highly recommend Sue Kennedy.
Comfortable, fun and memorable
Sue was very welcoming. Her studio is comfortable and the location is superb. Sue made us both feel at ease during the whole shoot and it was great to see a true professional in action.  
"I'm Sue & I'm passionate about helping you to tell your family's story in photographs."
I absolutely believe you should print the photos that you love, hang them on the wall and enjoy them everyday.
Someone once said to me "digitals are temporary, prints are generational." And it's true.
I offer both options and will guide you through each step of your portrait experience, at my studio in Harlow, Essex.  
As a mother myself, I know how priceless those framed photos of my daughter are. And I want the same for you.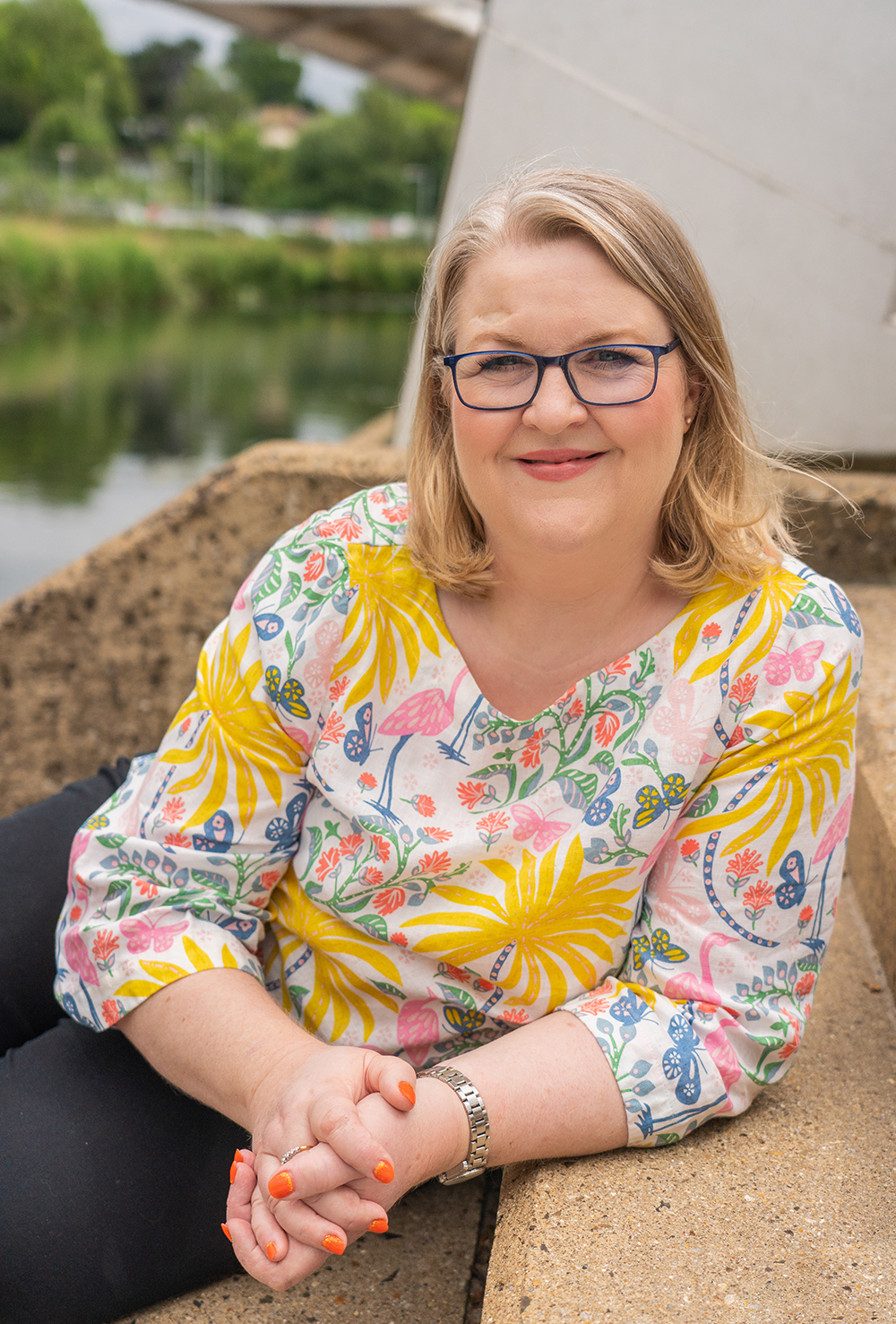 Can I bring my partner to the bump photoshoot?
Can I bring my other children?
Yes of course. Love a photo of them kissing the bump or pretending their tummy is bigger 🙂
What should I wear for my maternity photoshoot?
If you're wondering what outfits to wear for your bump photoshoot. then Pinterest is a great source, search for a term like 'Maternity Photography Outfits'. 
You probably already have plenty of options in your new maternity wardrobe. From casual jeans & a white shirt to bump revealing dresses.
For more info check out this inspiration guide.
Can I include my scan photo in some of the photographs?
Yes please do, a printed copy works better.
Do I need to get undressed?
No. You can reveal as much or as little skin as you wish. Options include a bodycon dress, as this reveals your bump, or a white shirt which can be unbuttoned to reveal the bump or left closed.
I do have a beautiful long black gown that can reveal the bump or be swept over the bump.
Another option is a beach cover-up, as these tend to be made of light material, which creates a beautiful silhouette style photograph.
Are Pregnancy Photos Worth it?
Pregnancy photos can be a marmite subject. Some want them, and others not so much.
Listen to my podcast episode on this very subject here, or read the transcript, which I hope will guide you on what's best for you.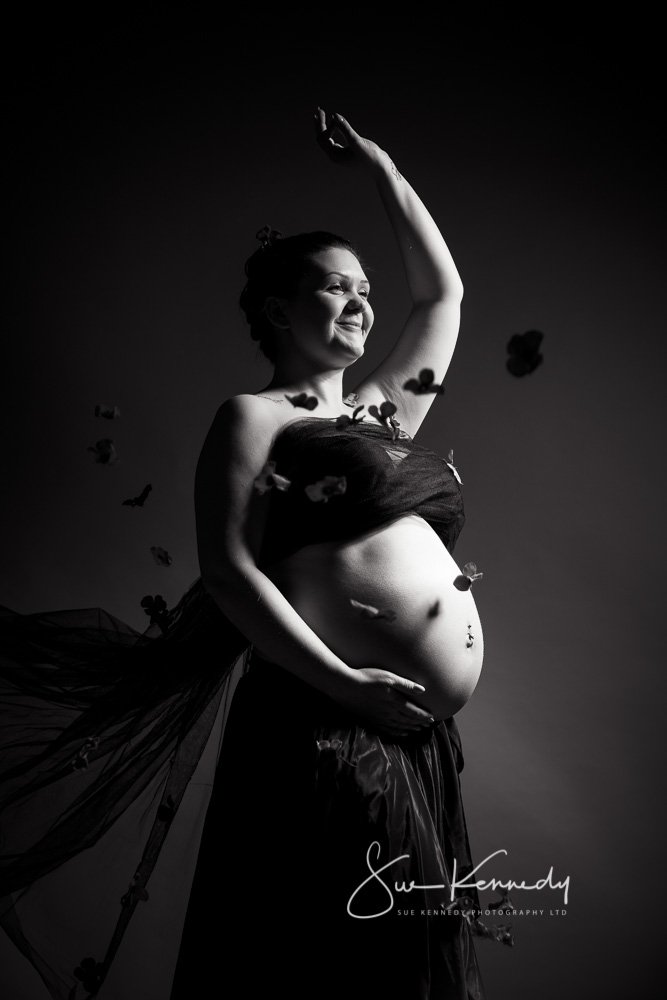 let's start a conversation!
Not ready to book, but happy to stay in touch?
Pop your details below to add yourself to our list for email updates.