Portrait Photography Pricing
Professional portraits are an investment that you will cherish forever, and will be enjoyed by future generations. And I understand you want an idea of costs before your commit. This page offers a brief summary or you can request a detailed price guide here.
My goal is to create photographs you are proud to display, not leave unseen in a drawer. I believe having family photos around the house, makes it a home.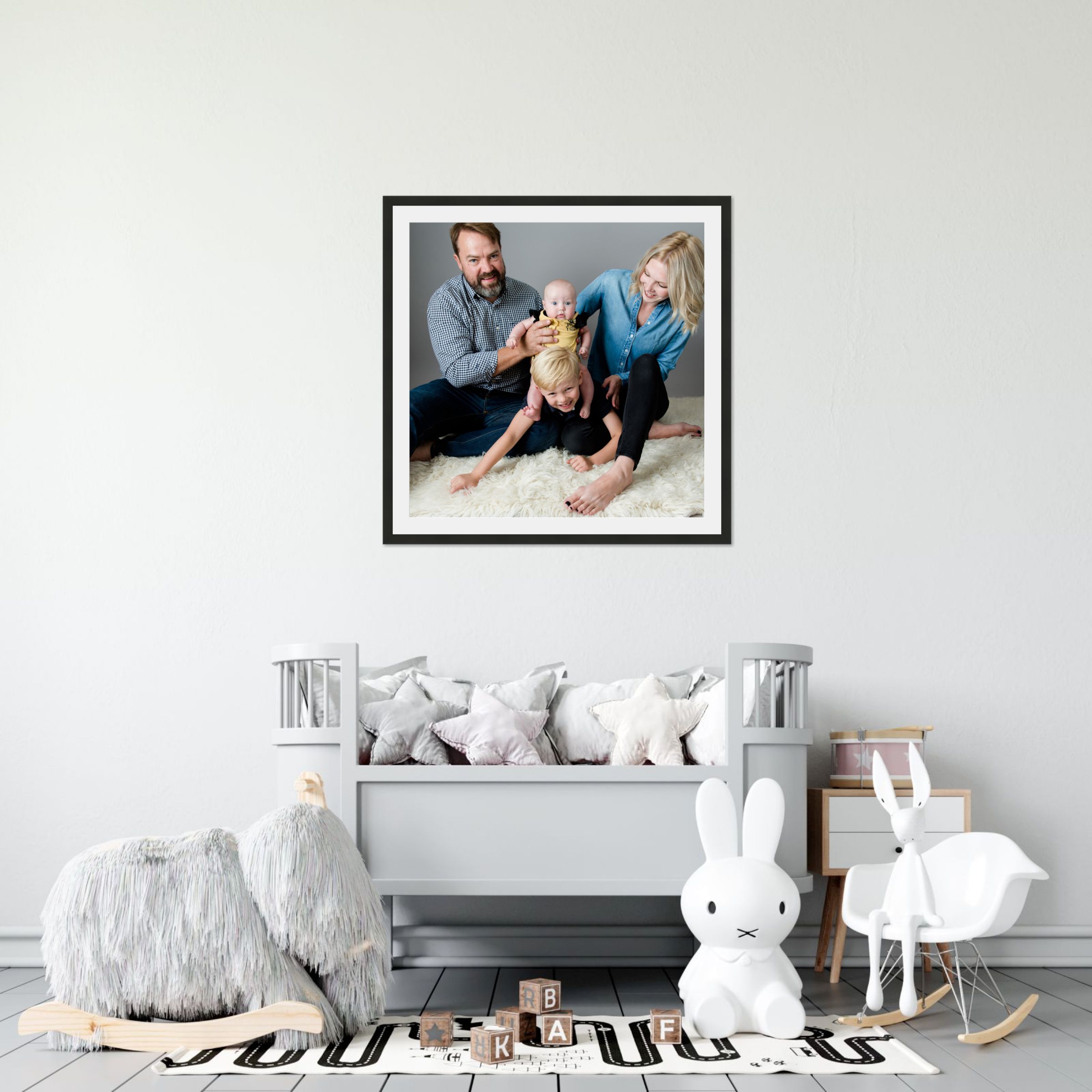 Session Booking Fee
When you decide to book a portrait experience, you will pay a booking fee of £125, to reserve the date & time for your photography session.
Collections
You pay for your chosen collection AFTER you have viewed your photographs.
Each collection includes two things, a certain number of digital files and a certain amount of print credit that you can use in my online store towards gift prints, albums, and framed prints.  
My collections start at £429.
Products
Think of your print credit as a voucher to spend on products that fit your needs, all produced by my Pro Lab and of a quality not found on the high street.
Examples are displayed at my studio & below.

What you are planning to do with your photographs is an important aspect to consider when you are planning for your photography session, but it's all too often the aspect that's overlooked … all the time and money invested deserve a better return than photos gathering dust on your hard drive somewhere.
You'll never get the same feeling looking at your photos on screen as you will seeing them on your wall or flipping through the pages of an album, hence why I include a substantial print credit with every collection.
The complimentary print credit is included as a bonus, so if choose not to print anything it will simply expire with your gallery.
Printing the photos you love is the best way to keep your memories safe & accessible.
When I look back at photos of my own daughter when she was little, the ones that really get me are the photos that really capture her personality rather than when she's just cheesing at the camera!
The main reason I think most parents book me, is they want characterful natural photographs, and that's what I offer.
Please get in touch if you have any questions.

let's start a conversation!
Sue Kennedy Photography Ltd
Parndon Mill, Parndon Mill Lane
Harlow
Essex CM20 2HP
Not ready to book, but happy to stay in touch?
Pop your details below.