Portrait Photography Prices UK
How Will You Display and Enjoy Your New Portraits at Home?
I believe that if you're investing in a baby or family photography experience your photos shouldn't be left to languish on a USB or hard drive.
I want you to be able to enjoy your photographs every day, and nothing beats viewing a printed photograph.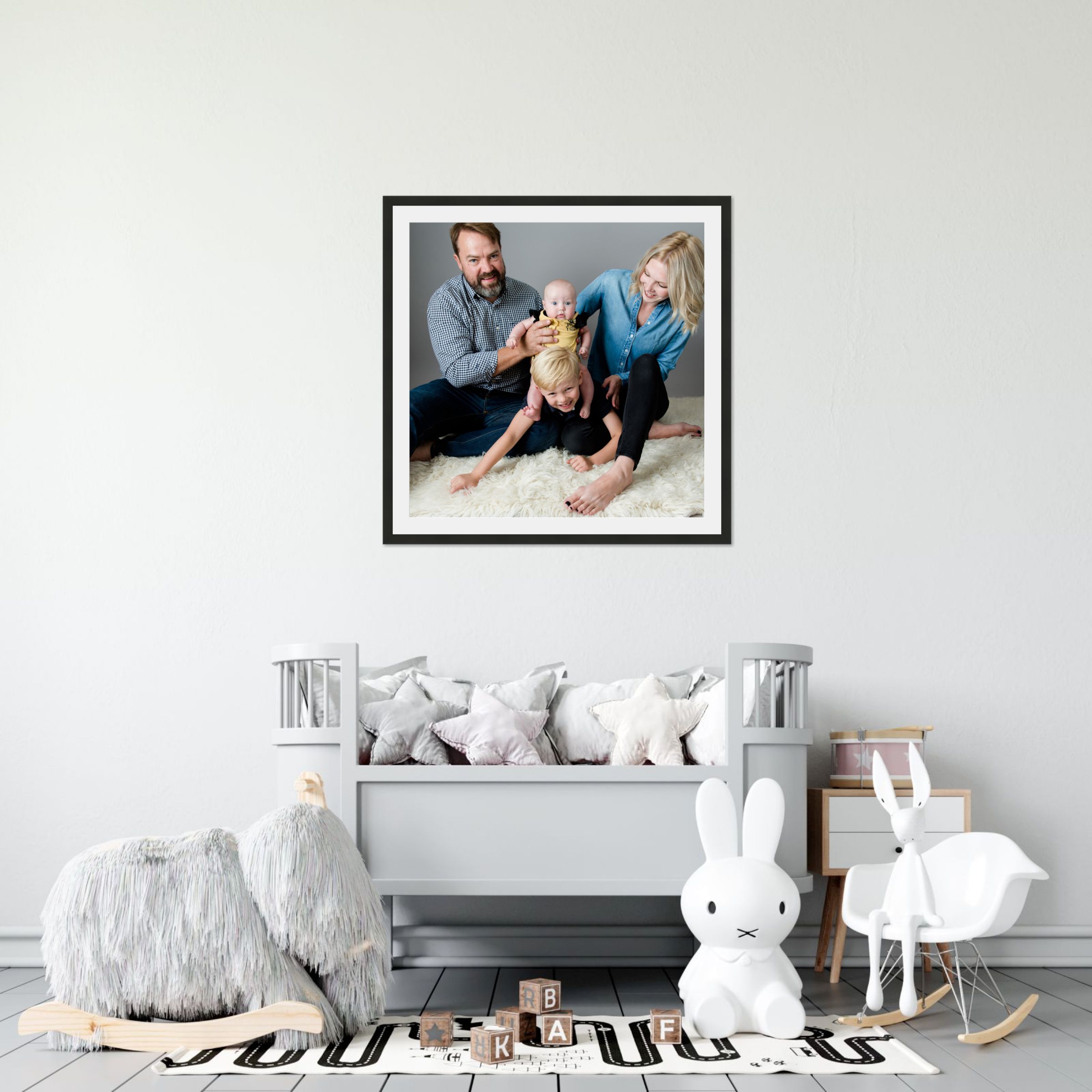 Session Booking Fee
When you decide to book a portrait experience, you pay a booking fee of £125, to reserve the date & time for your photography session.
Let's have a quick chat and let's find out about all the things you want to celebrate about your family.  You can either call me on 01279 433392 or book a call here.
Portrait Photography Collections
Prices start from £125, and on average most families invest between £500 – £1,000 on their portraits and there is no obligation to choose anything other than what you love on the day.
The big reveal will be around 10 days after your portrait experience, to allow time for me to work my magic behind the scenes.
Portrait Products
All my wall art, prints and albums are printed on only the highest quality papers, many products are handcrafted using materials designed to last your lifetime and beyond.
Your artwork comes ready to hang.
Examples are displayed at my studio.
Professional portraits that will be cherished forever, and enjoyed by future generations.

What you are planning to do with your photographs is an important aspect to consider when you are planning for your photography session, but it's all too often the aspect that's overlooked … all the time and money invested deserve a better return than photos gathering dust on your hard drive somewhere.
You'll never get the same feeling looking at your photos on screen as you will seeing them on your wall or flipping through the pages of an album. Printing the photos you love is the best way to keep your memories safe & accessible.
When I look back at photos of my own daughter when she was little, the ones that really get me are the photos that really capture her personality rather than when she's just cheesing at the camera!
The main reason I think most parents book me, is they want characterful natural photographs, and that's what I offer.
Please get in touch if you have any questions.

let's start a conversation!
Not ready to book, but happy to stay in touch?
Pop your details below to add yourself to our list for email updates.