FOR BABIES AGED  7 DAYS TO 12 MONTHS OLD
The transition between a bump in your belly into a breathing, sleeping and crying child is almost indescribable; and to really do it justice I think it needs to be photographed.
It's a baby essential! You really don't want to miss out on documenting those first weeks and months, with this idyllic and beautiful little baby.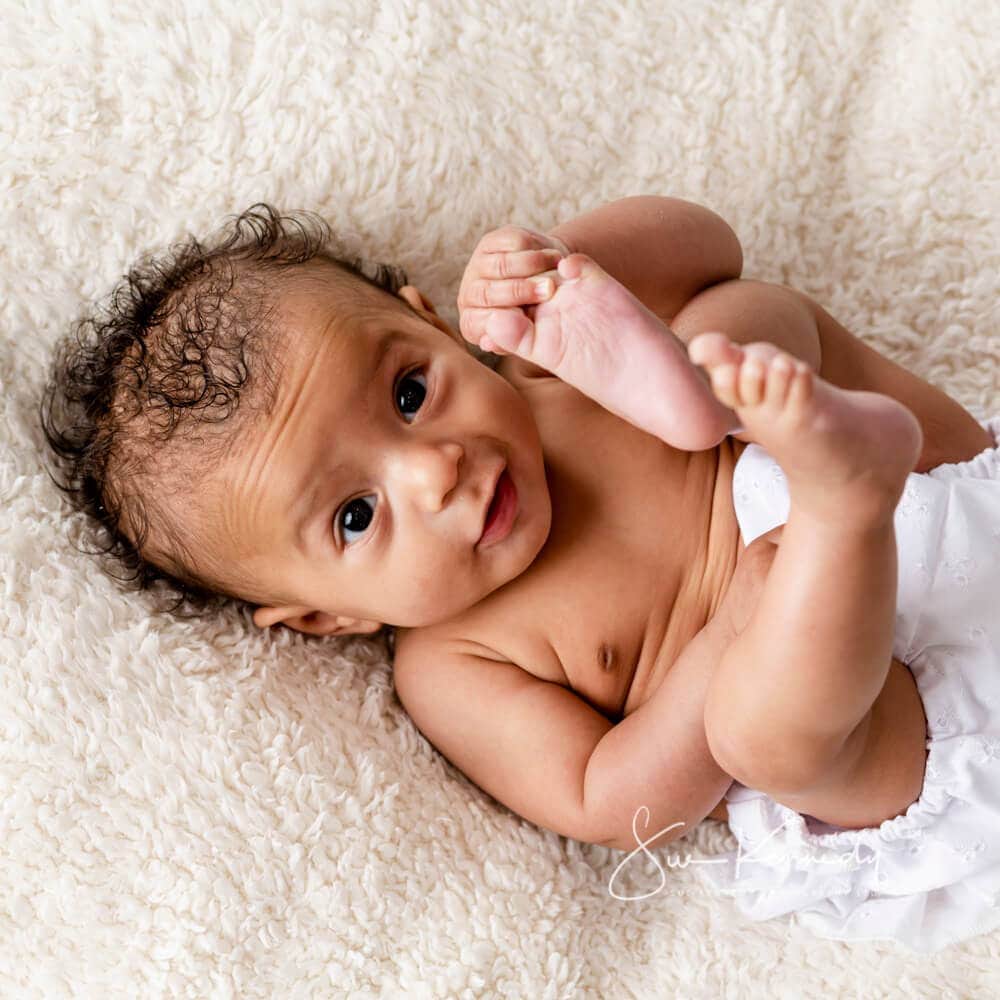 The good news is baby's don't stop being cute, and as a professional newborn photographer, I am very happy to photograph them at any age. Your newborn baby photography portrait session will give you images to treasure and display forever.
I capture every detail of your new little baby, in natural poses, whether the baby is days old or sitting proudly with a cheeky smile.
Siblings are welcome to join in too.
And don't worry, I do not expect them to perform. I adjust the baby photoshoot to their stage.
I allow plenty of time for my photoshoots, so if a bum change is needed or a reassuring cuddle we have time.
The photoshoot session booking fee is payable when you book – £100 for older babies or £125 for newborns (up to 3 weeks old) and secures your date & time in my diary. It does not include any product or digital files.
As a rough guide, most of my families typically invest between £400-£1,500 on their baby photography.
For more information on newborn baby photoshoots to be emailed over, please complete the form below:
PROFESSIONAL NEWBORN BABY PHOTOGRAPHY
Every newborn baby photoshoot takes place at my studio at Parndon Mill, Harlow, Essex.
This out of town riverside location has plenty of free parking, and the odd sheep or duck.
I operate on a by appointment basis to ensure that each family has the time they need with me. The Photoshoot will last as long as you baby is happy, and this varies.
Newborn photography sessions are a little longer, so please allow 4 hours, but I aim to be done in 2-3 hours. The session booking fee is £125.
For older babies allow up to an hour. The session booking fee is £100.
It means we have wiggle room should a nappy change be necessary or a reassuring cuddle is needed.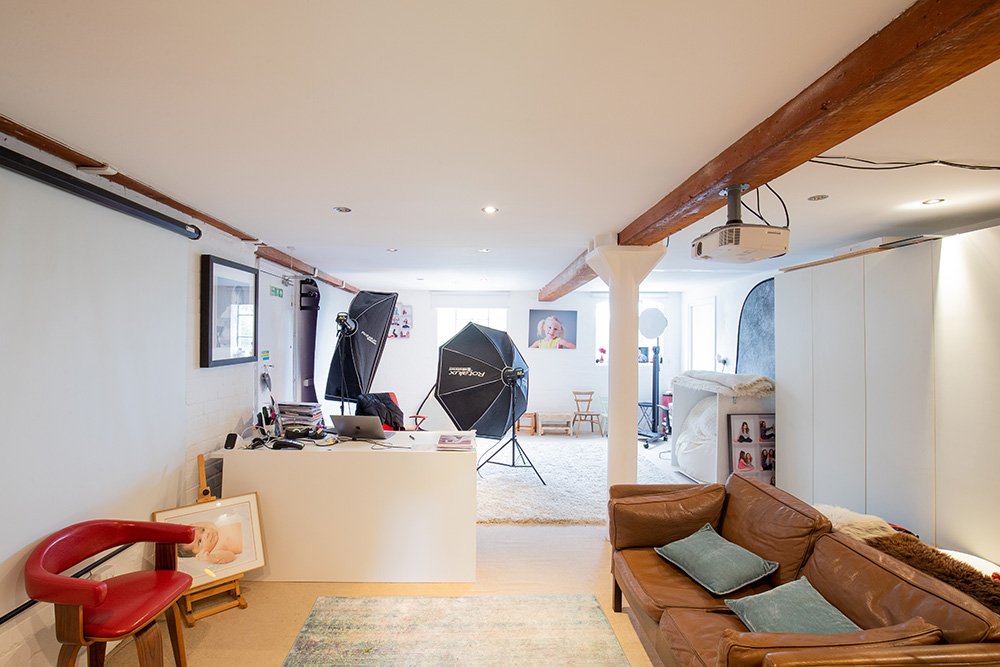 NEWBORN PHOTOSHOOT
For babies under 10 days old, the session fee of £125 brings two to three full hour of relaxed and calm studio photography with me at the glorious Parndon Mill Studio.
OLDER BABY PHOTOSHOOT
For babies over 3 weeks old, the session fee of £100 brings one full hour of relaxed and happy studio photography with me at the glorious Parndon Mill Studio.
WHAT DOES IT ALL COST?
Prices range from £95 upwards and there's a fabulous range to choose from. See the products & options in our Price Guide.

PAST NEWBORN BABY PHOTO SHOOT CLIENTS
Had another really good newborn session with Sue. She was great with the baby and allowing us to tend to him when needed. And also really good with our whirlwind 2 year old running around.
Thank You to Sue for our beautiful photos for the newborn photo session that captured the moment perfectly. highly recommend!
I will treasure these photos forever.
The pictures were beautiful. I love all the pictures she has taken, wish I could buy them all. It was worth every penny though and Sue was flexible enough to let us spread the payments.
All the presentation was done beautifully, I was very touched & got emotional every time with happy tears. Thank you Sue! I would definitely recommend!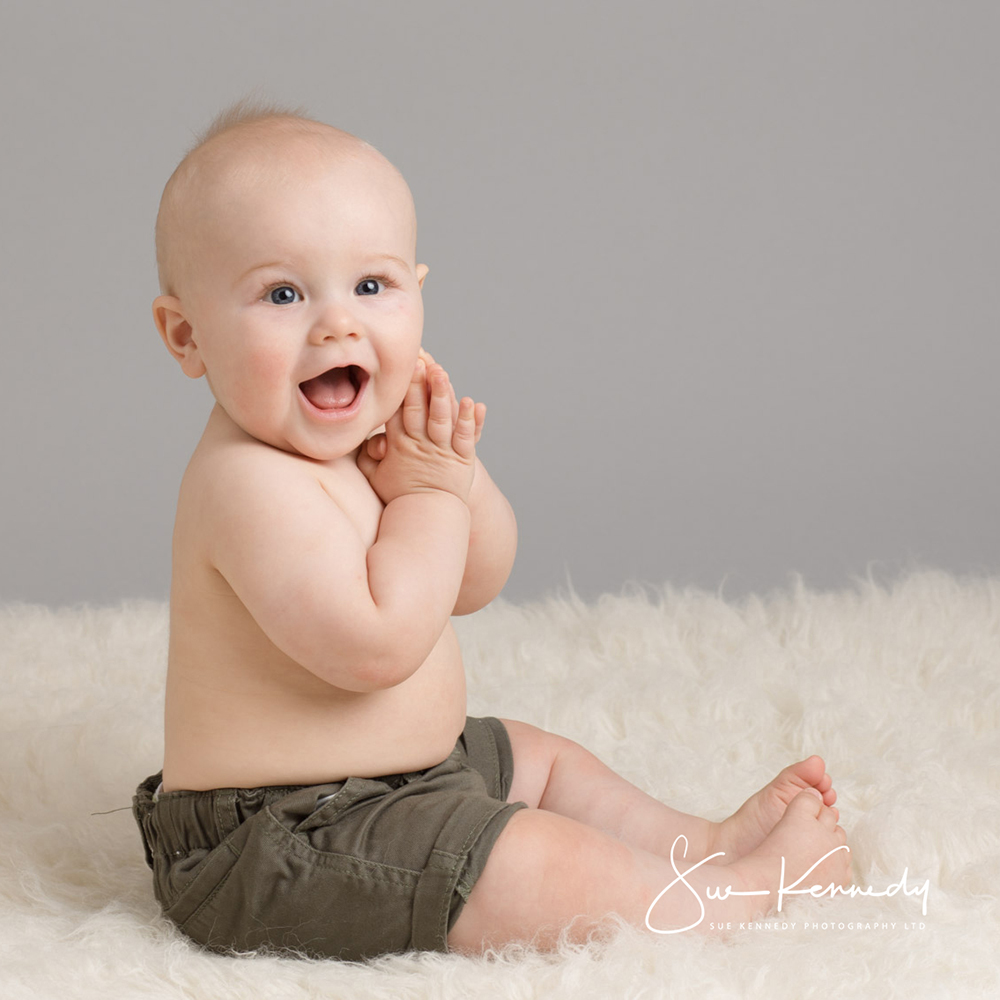 £125 | £100
For newborn babies up to 10 days old the session booking fee is £125 for older babies £100
Up to 3 hours in studio for newborns. For older babies allow up to an hour.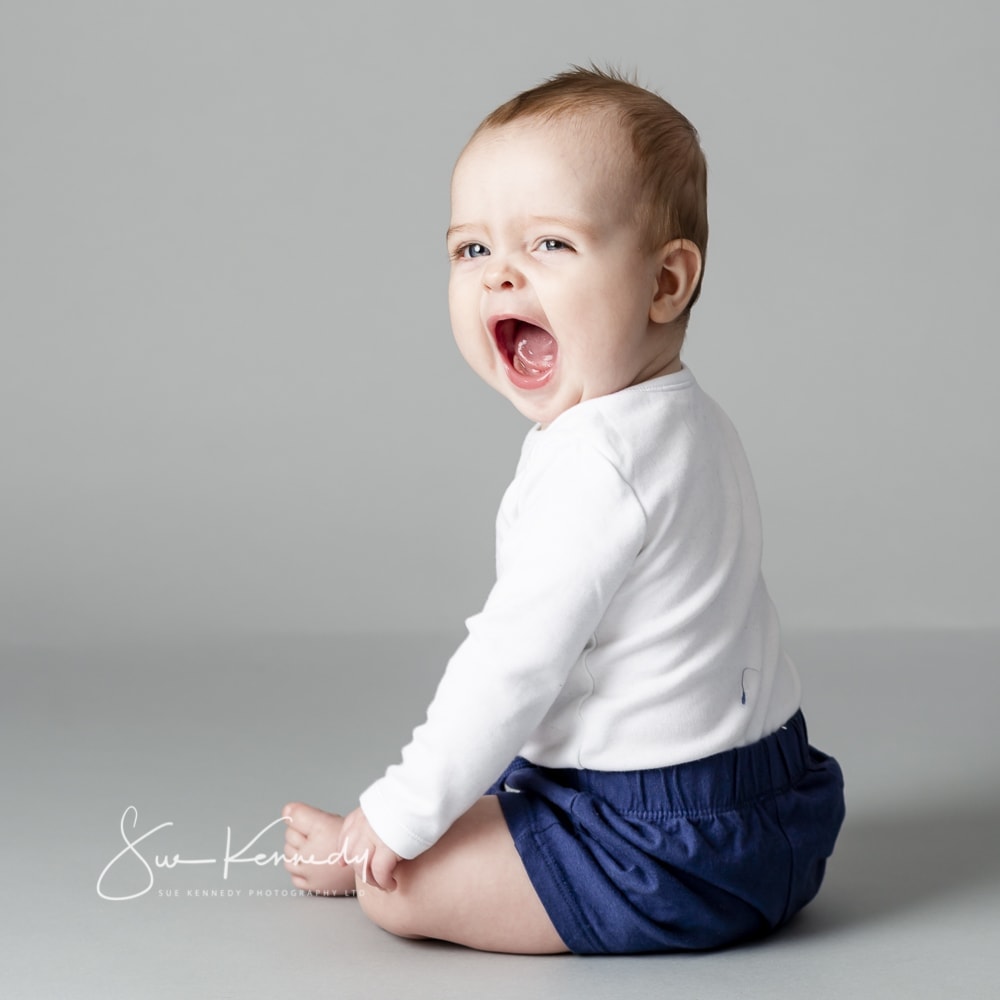 Sometimes it's just easier to have a quick chat and answer any questions you have this way. All with no obligation
Allow 15 mins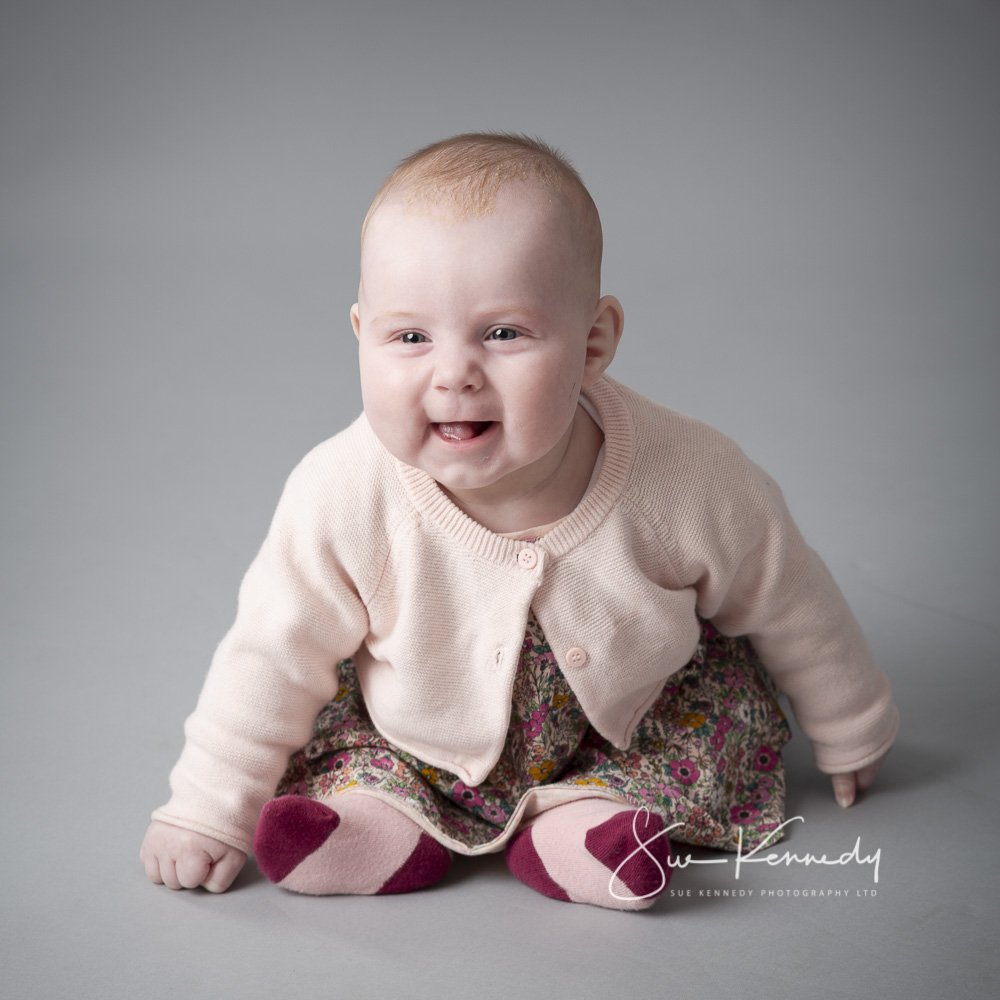 Hit the big orange button below to have more info sent direct to your inbox, explaining how it all works.

GOT SOME NEWBORN BABY PHOTOGRAPHY
How will newborn babies stay still for the session?
As an experienced newborn photographer of sixteen years, I have photographed hundreds of babies, so I have a few tricks to keep them still …ish.
I don't expect them not to move, and for this reason, I like to have one parent close by to reassure.
When's the best time to book our Newborn photo experience?
When you're pregnant, to guarantee a slot we recommend booking your experience after you've had your first scan (if you're past that call us as soon as possible on 01279 433392). Even though your baby's arrival is unpredictable we'll be able to reserve a 'floating' diary time around your due date. If you are having a c-section or induction we may be able to book the session date in advance.
Is my baby too old for newborn photography?
It depends on baby, and what newborn photographs you would like to capture. I can photograph any age of baby, and work to their development stage.
Once babies are 14 days new, they are not so fond of the curled up sleepy poses you see. Some will, every baby is different.
It is still possible to create beautiful photographs of your baby after two weeks.  After all they don't stop being cute!
Read more on my blog – Is my baby too old for newborn photos?
How long will the session last?
For Newborn photo sessions, allow up to 4 hours but we should be finished in about 2-3. For older babies, allow an hour.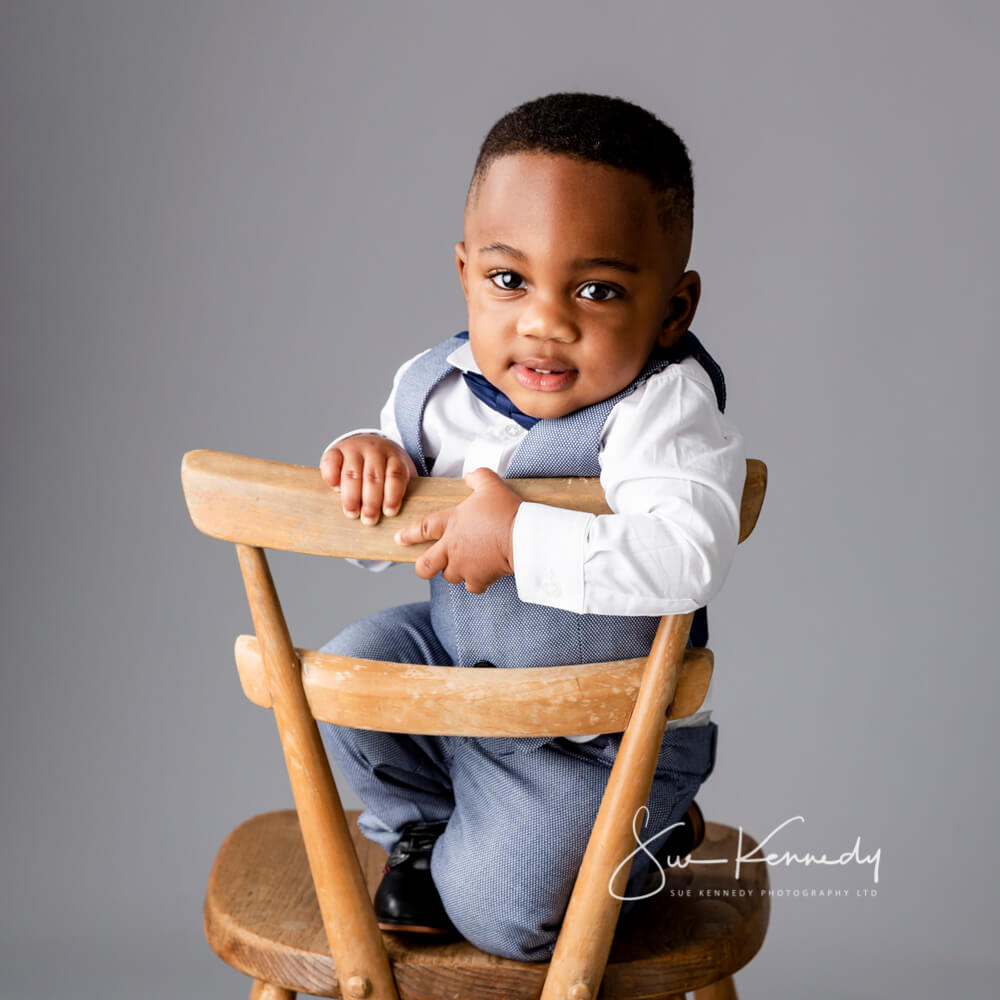 When should newborn photos be taken?
Ideally 5-10 days for the cute sleep curly shots. After that it is predictable. Some babies are good for another week or so, others less so.
My blog "Is my baby too old for a newborn shoot?" covers this answer it more detail.
Is photography safe for babies?
There's been a lot of research & Doctors have concluded that there is no harmful reaction between the flash & babies.
Is one month too old for newborn photos?
Probably – it's likely your baby will be awake more, and the photoshoot will reflect this, and that's fine. I prefer to work with, and not against their development stage.
How do you take a 3 month old picture?
Do you have bottle warmers?
Yes, we're fully kitted out with 'everything baby'.
What happens if my baby needs a nappy change?
Please do. I have a changing mat or space for you to use your own. I have already factored this into my timings for baby photoshoots.
Do I have to be in the photos?
Hey I understand, and hear that a lot. As a parent myself I remember how I felt. 
It's great if you can be in one of two. I like to take a snugly family portrait at my sessions. Although it's your baby that's the focus, they like to see you in the photos too as they get older.
How should I dress my baby for the photos?
Babies under 6 months old, I would generally just photograph in a nappy (with a cover: frilly knickers or shorts) or plain vest. Wear a plain top yourself, as some shots are of baby on your shoulder or in Dad's hands.
For older babies, please do bring a spare outfit. Ideally something fairly plain without busy patterns (think Hawaiian shirt), and that fits baby well.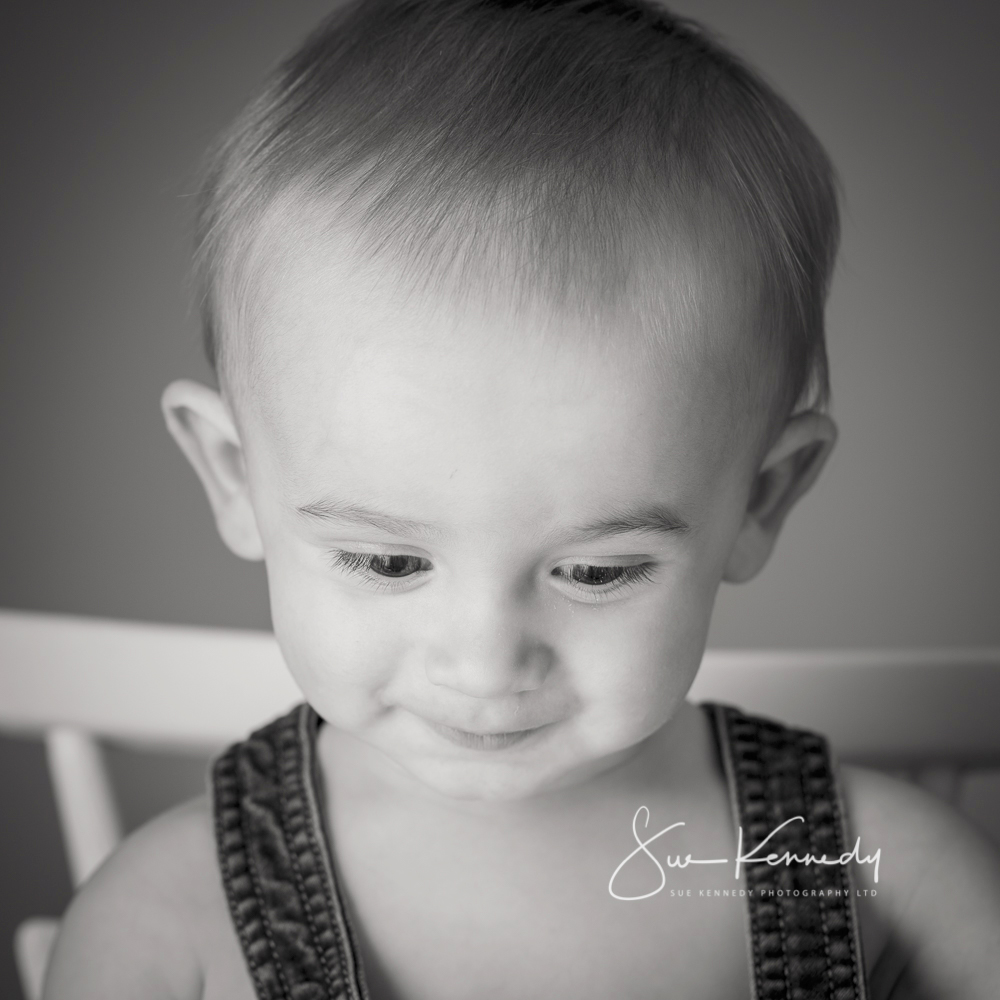 A selection of images from previous newborn and baby photoshoots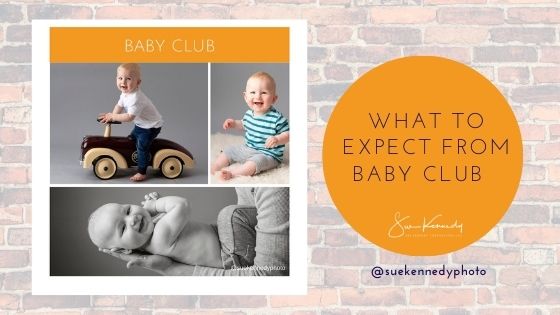 One of the most popular services is what I now call The Baby Portrait Club, a.k.a. Baby Club for short. Baby Club is a package of three photoshoots including a first birthday photoshoot at my Harlow studio. I've found that increasingly, parents really want to tell the...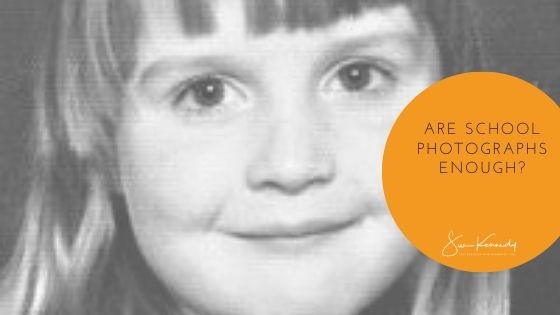 When it comes to school photographs, we all know their particular function: to act as a reminder of what your child looked like at different stages of his or her upbringing.  Unfortunately, that's pretty much where the benefits of school photographs often end. Whilst...
🧡 Hello, I'm Sue, a photographer who captures the milestone moments of your growing baby WITHOUT adding to new parents' stress.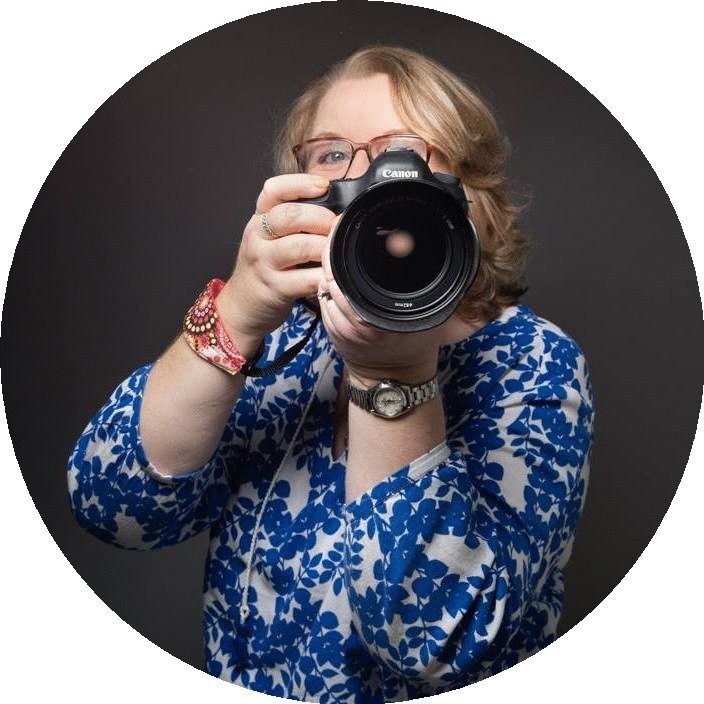 let's start a conversation!
Sue Kennedy Photography Ltd
Parndon Mill
Harlow
Essex CM20 2HP