One of the things that I always say about baby photography – especially when it comes to baby's first year – is that it's really important to have both professional and amateur shots of your child in order to tell the whole story.
Despite the fact that I am a professional photographer, I'm not going to suggest that you never take your own photos.
I just think capturing moments of your child's first year works best when you have some professional shots alongside some slightly, shall we say, less 'staged' ones at home with your child.
For those of us who are spending more time with our families at home, it gives you the perfect opportunity to be present for baby's first year moments – and capture them on your camera.
When it comes to taking your own photos of your baby at home, here are a few tips to help you ensure that you make the most of your child's first year. Remember, you're going to look back on these photos for years to come, so it's really important that you can have some shots that you're happy to frame and share with your baby when they're older.
1 – Keep it real
The best thing about at-home photography is capturing real moments of baby's childhood.
So my advice? Aim for authenticity over glamour.
Snap their gleeful, food-covered face at mealtime. Capture silly moments like their first bathtime or their messy playtime as they roll around amidst their favourite toys.
You don't have to deck them out in their Sunday best at home – save that precious outfit for when you bring them into my Harlow studio!
It's the natural, every day stuff that you'll want to look back on when they're older!
2 – Take some close-up shots
One of the most common things I hear from parents is about how quickly babies grow and change in their first year – especially how their faces and features change.
Your baby is beautiful, and some of the beauty is certainly in the detail.
So while they're little, take some close-up shots and capture some of those adorable features: their tiny little hands, their lovely noses and their little ringlets or wisps of hair. You could even do a series where you capture their same smile or nose crinkle over a few months, just to document these changes.
Looking back on these close-up photos are fun to help you remember what they used to be like when they were really tiny.
3 – Lose the flash
A flash can often overwhelm or distract focus in a photograph, so I usually discourage parents from using it as a default in their at-home baby photography.
Instead, use natural light wherever possible. It can be from a window or under the shade of a tree if you're outdoors, to avoid harsh shadows.
It's a tip I learned early in my career as someone who developed her skills in landscape and outdoor photography – my first love.
So I can tell you that for even an amateur photographer, it's much better to capture baby milestones using soft light, as it will help you capture better, more natural photographs.
4 – Try unusual angles
Don't just shoot your baby photos using the standard angles – get creative and try something different!
Using your furniture at home, try capturing baby from up high or down low. Prop them up with their feet in the air on their bed or a couch where they often spend their time playing around.
You can also mix it up with a bit of portrait and landscape photography by showcasing them outdoors in your yard or skipping about their favourite park.
The less staged it looks, the better. It'll make the photo look more real, and when you look back in a few years you'll be able to remember their personality, their quirks and what they were truly like their first year.
Try a series of shots
Take multiple shots of baby's first year, and try creating a series of photos to share instead of just selecting the one you deem the 'best' to print.
There are so many phone or computer apps you can download to create a collage of their smiles or their characteristic funny faces. You can even stitch together a photo series with all their favourite toys, their different playmates or their funniest positions as they play and run around the house.
The more photographs you get the more likely you are to get one of true value, and of course, taking a series of shots allows you to get creative with your presentation, too.
If you enjoyed reading this blog 'Capturing baby's first year photos at home' please consider sharing it with your friends. You can learn more about my baby photography photo shoots here.
Other resources. On the podcast: 6 month Baby Photoshoot – THE photos to capture of your 6 month old baby at home.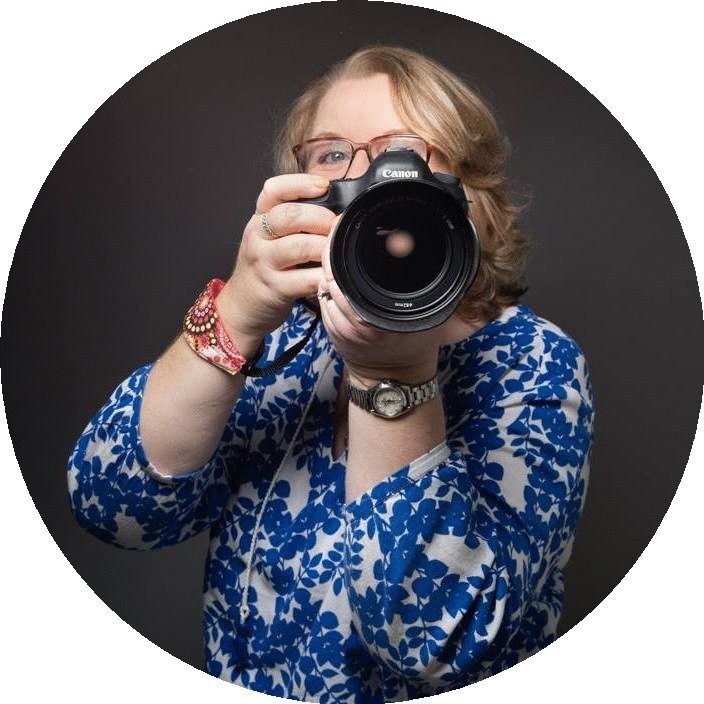 About the photographer: Sue is a professional portrait photographer based in Harlow, Essex and she specialises in baby and child portraiture. Being a parent, she understands just how special your child is to you and her aim is to produce a collection of images that are natural and meaningful to your family. No two moments are ever the same and she wants to perfectly capture those early precious memories and the natural character of your child. For more information please call 01279 433392, or visit the Sue Kennedy Photography website.