The first half year of a baby's life can be some of the most challenging six months for a parent, but it can also be an awe-inspiring time as you witness their change and transformation from a sleeping newborn to a laughing, playful baby.
At this age, babies start becoming a lot more adventurous, too! This is the time where they start propping themselves up on their hands, moving around, and actively reaching out to grab whatever they see. (It's adorable but also quite challenging once you realise just how many things they'll try and grasp!)
You're undoubtedly going to want to be behind the camera, capturing so many of those "firsts" and milestone experiences when that six-month mark hits.
As your baby approaches the half year mark, here are my 7 essential photos to take of your baby at 6 months:
1. Unique expressions.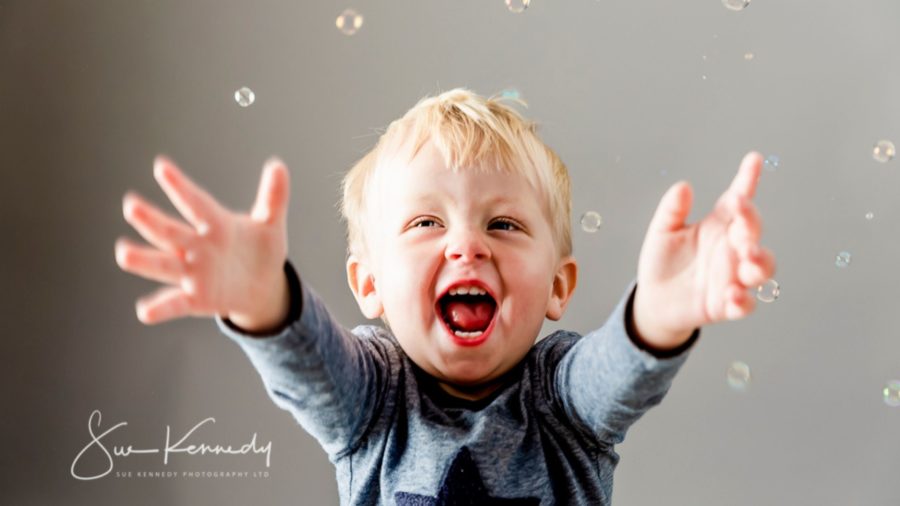 The six month milestone is one of my favourites – not only as a parent, but also as a photographer.
It's when their personality really starts to shine through in ways it didn't before.
Not all your photos have to be highly styled or even have your baby smiling. This photo I took of Lola at 6 months proves that!
Is she frowning? Goofing off? Deep in thought? These more spontaneous photos that capture their personality are some of the most fun to look back on.
2. Signature poses.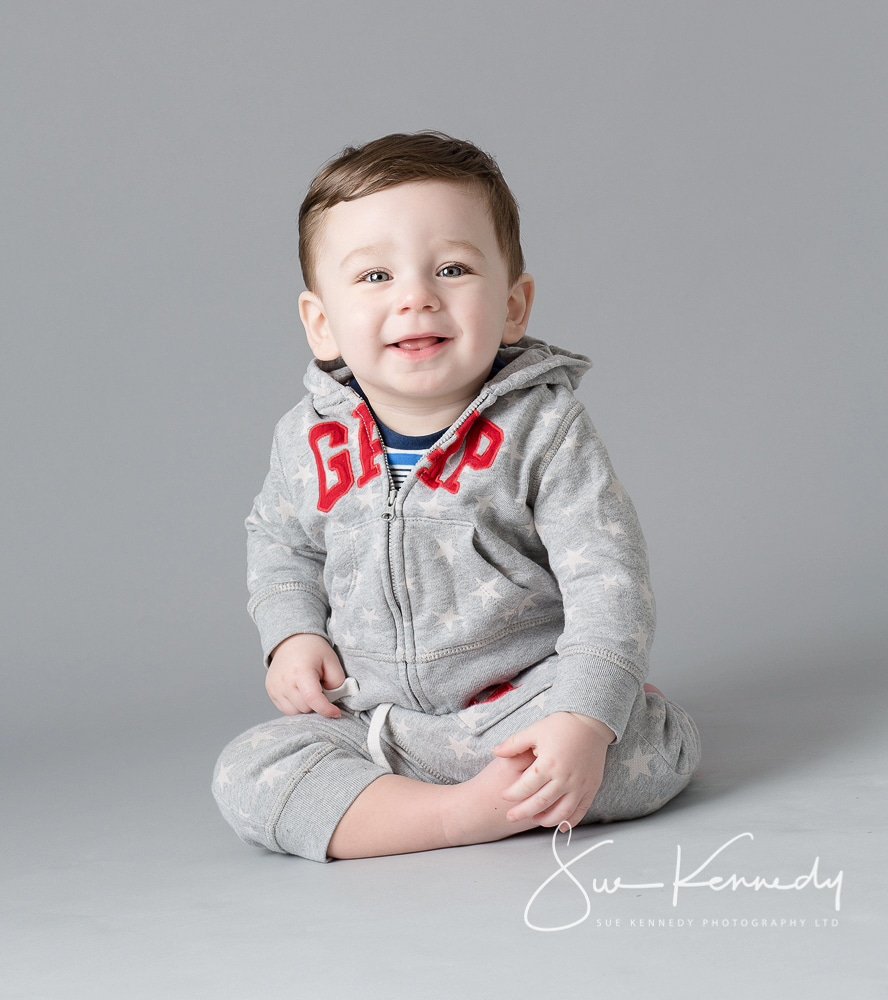 At the half year mark, most youngsters are able to prop themselves up. But many settle on "signature" poses they do every day, many of which have you admiring your baby's flexibility!
This photo of Teddy still makes me chuckle. The confidence in his posture as he sits up tall with his legs pretzeled underneath him is a telltale sign that it really was "his position".
Capture the things your baby does every day now, because they're a fun way to commemorate this time in their life.
3. Favourite toys.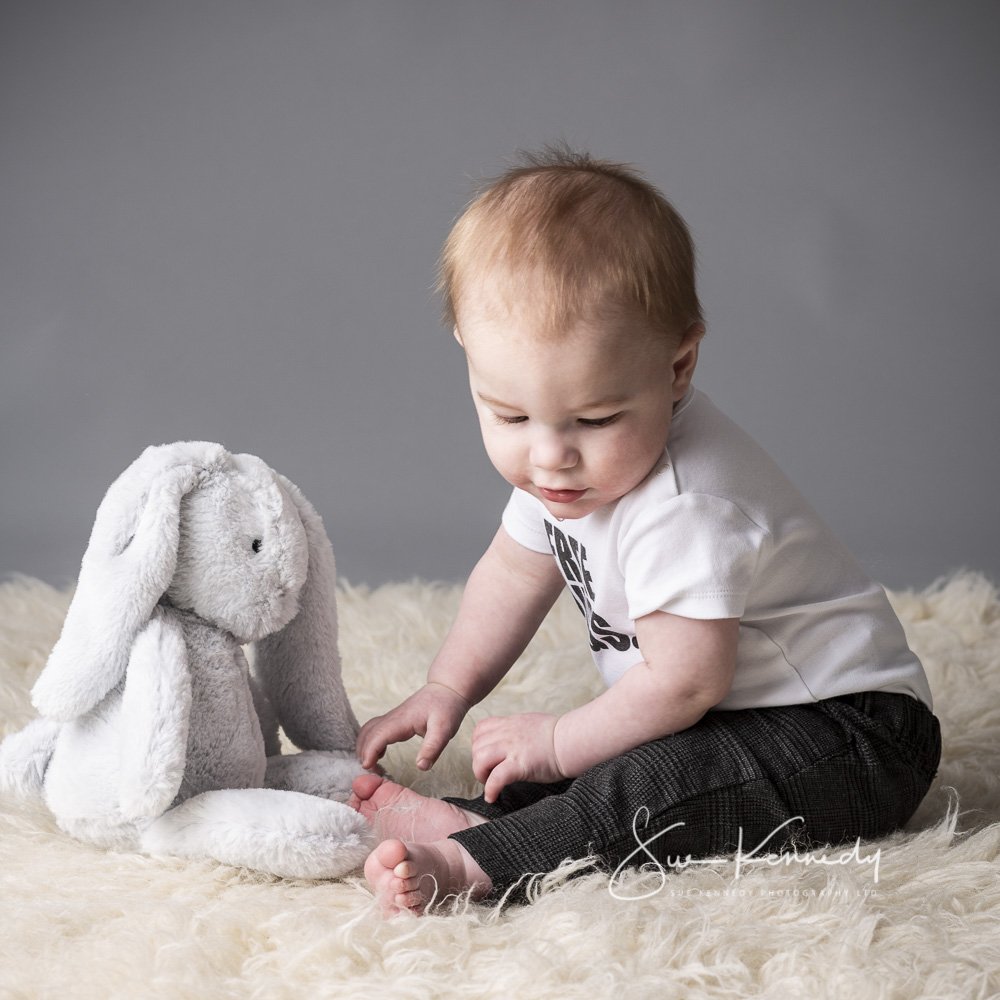 By 6 months, most babies have a favourite plaything they can't bear to be parted from!
In this photo, Louie's go-to toy happened to be his stuffed bunny. And he was happy to sit & play.
Having their favourite toys in a photograph keeps them entertained while you take a photo, whilst giving them something fun to interact with for some truly silly poses!
Plus it's a fun shot to show your little one when they're older and feeling nostalgic.
4. Grabbing their toes.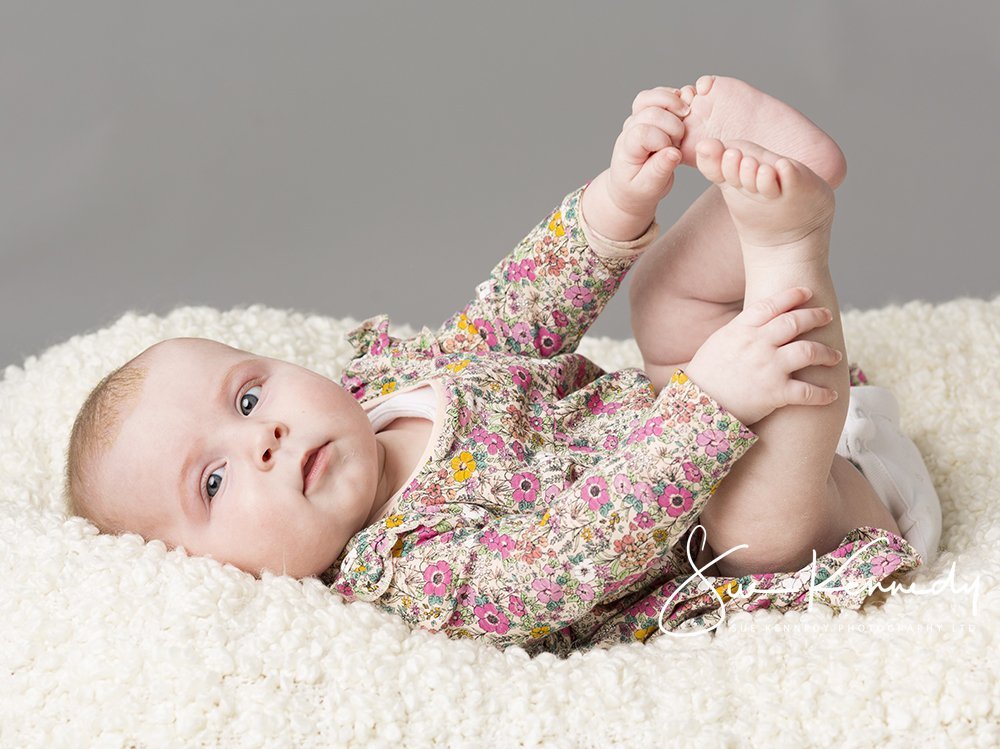 I'm chuffed whenever I think of the yoga posture, "Happy Baby", named for how it imitates our baby phase when we thought our toes were the most fascinating things.
It also happens to be one of my favourite poses to photograph when baby hits 6 months.
Sophia turned away from her tiny feet for long enough to stare at mummy and me behind the camera, and we landed on this lovely picture of her.
When I'm photographing a baby at this age, I may get the inevitable foot in the mouth or toe-sucking. It's only cute as a 6 month old when they're still squidgy and flexible – all the more reason to capture this milestone :-).
5. Baby in Dads arms or hands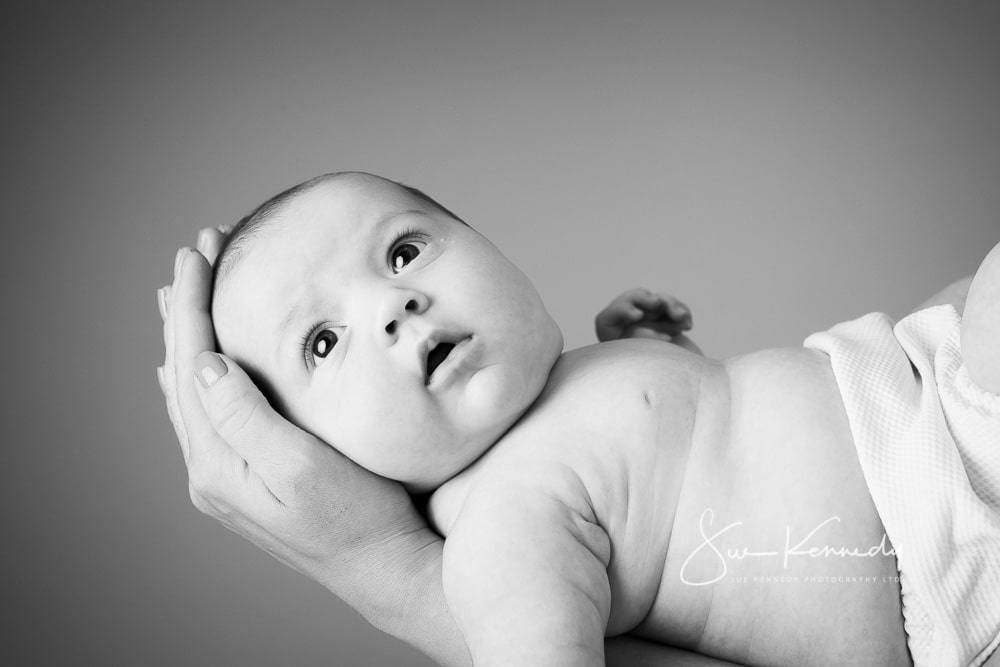 It's great to show a sense of scale. It's one of many milestone memories that you will pass through in your baby's first year. It also shows the connection between Dad and baby.
6. Baby with Mummy
I know, us Mums don't like to be in family portraits, but your future self will thank you, it's important for mummy to get in the baby photos. If you spend all your time behind the camera, you might end up with so few photos of both you and your child together to look back on. I recommend trying to get the whole family involved so you can look back together on your family portraits at where you and baby both were.
7. Interacting with siblings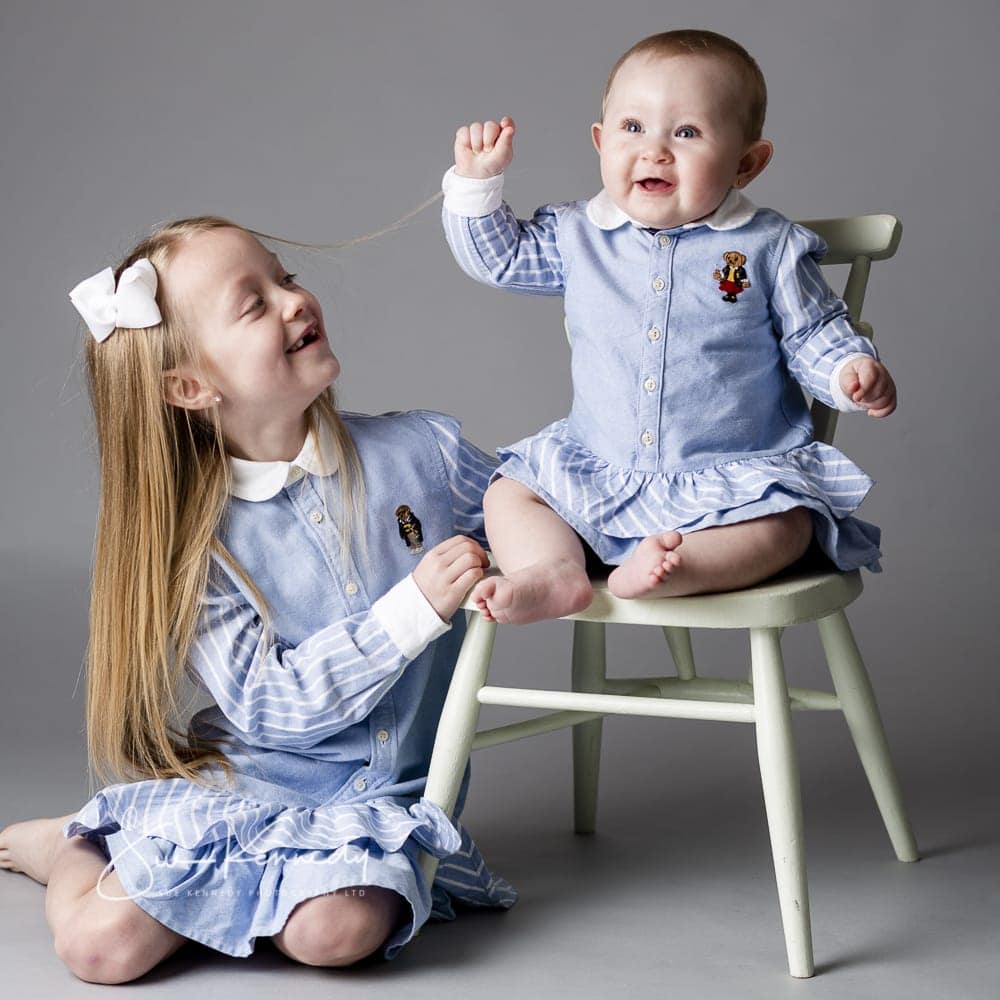 They may act like they don't like each other sometimes, but capturing those moments where they are playful and enjoying each other's company is another milestone moment to preserve with a photo shoot.
As you can see, there are some pretty fun and creative ideas to mark your baby's half year milestone. Gorgeous photographs that freeze time of the fleeting baby days.
Try out as many of these as you like – it gives you tonnes of options for both you and your family to look back on. And don't forget the details, like baby's eyes, their chubby cheeks, curls of hair, and once they are sitting photograph them from above, behind, and from the side. Keep clothing simple & timeless, dunagrees, denim jeans, plain colour t-shirts all keep the focus on your baby and won't date. And as parents, make sure you get in a few too. The children can't have all the fun!
Of course, if you do want to hire a professional photographer for baby photos in the Harlow, Essex area to commemorate your child's 6-month moment, then book your photo session with me here today!
If you enjoyed reading this blog 'Photos to take of your baby at 6 months old' please consider sharing it with your friends. You can learn more about a baby photography photo shoot here.
Other resources: on the podcast 6 month Baby Photoshoot – THE photos to capture at home. On the blog: Capturing Your Baby's First Year Photos at Home
About the photographer: Sue is a professional portrait photographer based in Harlow, Essex and she specialises in baby and child portraiture. Being a parent, she understands just how special your child is to you and her aim is to produce a collection of images that are natural and meaningful to your family. No two moments are ever the same and she wants to perfectly capture those early precious memories and the natural character of your child. For more information please call 01279 433392, visit the Sue Kennedy Photography website and follow Sue on Facebook or Instagram.