One of the most popular services is what I now call The Baby Portrait Club, a.k.a. Baby Club for short. Baby Club is a package of three photoshoots including a first birthday photoshoot at my Harlow studio.
I've found that increasingly, parents really want to tell the story of their little one's first year through photography, capturing key milestone memories from multiple photoshoots into a first year album.
Not just the one-off newborn photography or six month baby portrait session – but the entire narrative of their bundle of joy's first trip around the sun.
At the time, that first year feels like it'll last forever. You worry that you'll never have another good night's sleep as your newborn cries for you. But time whizzes by, and before you know it, your newborn baby is celebrating their first birthday in the blink of an eye.  A 1st birthday photoshoot is included with your Baby Club package, and a popular option is to make it a cake smash photoshoot.
As a mum myself, I never got over how quickly the first year of my daughter's life went. And I've never been more glad that I was a baby photographer as I had almost unlimited access to photographing her.
(Although once she was old enough to realise what Mummy did, she was less keen!)
This is why I designed and created Baby Club – to help you capture the whirlwind first year and all its precious moments.
What is Baby Club?
Baby Club is three sessions over your baby's first year to document their growth and literally watch them grow.
Having taken many newborn baby portraits myself over more than a decade, I can tell you that these one-off sessions are wonderful. But ultimately, it's just a small snapshot in your baby's life that pales in comparison to the amazing changes they'll go through in their first year.
With Baby Club, you get a year of memories to capture every moment of momentous change. Year one of your baby's life is full of exciting milestones and changes, and this is an easy way to capture them all, culminating in a birthday cake smash photoshoot if you dare ….
When you join Baby Club, you'll pay a one-time booking fee, and you'll be sent session reminders.
After each of the three studio sessions, you'll return to view a slideshow screenings of the edited images so that you can pick your favourites. Every baby photoshoot session is fun and relaxed. Having three different sessions spread out throughout the year as they grow gives you a way to capture more milestones and memories – without adding to your new parent stress.
Why invest in Baby Club
Over almost two decades, I've photographed hundreds of babies at my professional portrait studio in Harlow.
As a mum myself, I appreciate the importance of those family photos, as well as those feelings of regret as babyhood passes us by. I've loved getting to be a part of other family histories, watching their households grow, as the first babies have returned years later as a proud big brother or sister.
I created Baby Club after speaking to the parents who, all too often, told me they wished they'd had an elegant, easy way to document the rapid growth of their child's first year. The last thing you need with a newborn is another micro decision about where to take your baby's portrait — and another regret when you realise you forgot yet another thing you'd been meaning to do.
Plus the beauty of Baby Club is that it's designed to help you save as opposed to booking three individual photoshoots with me.
Each session tells a story
The obvious advantage of the Baby Club plan is that it tells a story.
Because it's truly amazing how much changes in that first year. When clients opt for sessions within the Baby Portrait Club, they get to have a multifaceted story that they can keep forever.
You may have invested in a newborn photography session when your baby was just a few days old. But, as we know, the precious memories don't stop there!
Three different baby portrait sessions can capture a world of changes as they grow and develop. In each set of photos, you'll see more of who they are.
Most parents choose to start Baby Club when their baby is around 4-5 months and just starting to show their personality. Later, when you look back, you'll notice their funny quirks and traits, their favourite toys, and their adorable baby-cheeked smiles. To you, they'll be more than just photographs. They'll be memories that make up a crucial part of your family's ever-evolving story.
This is why many families choose to invest in Baby Club with me – the three milestone photography sessions held at stages during your baby's first year without you having to think twice about it. Organised and programmed with your first year, sleepless parent nights in mind – so there's no wishing that you'd gotten around to documenting your baby when it's too late.
Every single image you receive is professional, high-quality baby photography that allows you to easily share these momentous changes side by side, either digitally or framed on your wall.
A way to include other relatives
Another big benefit of Baby Club is that it acknowledges the other players in your baby's story. Baby photos are great, but it's family photos with multiple relatives or generations together that are truly keepsakes. Plus it's nice for mum and dad to take a break in between photos as they watch baby interact with other family members in front of my lens!
I often encourage my Baby Club members to invite other relatives, perhaps siblings and grandparents to your sessions. As we shoot in my Harlow photography studio, baby's surrounded by all the people who love them. These photos are often the most fun to document and the most cherished in years to come, long after the actual birthday has passed.
It's always great seeing how the baby responds to their loved ones, and how this changes over the year.
You can add all your favourite images from the three photoshoots to the memory box and/or as framed prints for the wall.
An investment in your legacy
When our children are older, many parents longingly wish that they could go back in time. That perhaps in the overwhelm of becoming a parent, especially when it's their first child, there were moments that they simply couldn't take in and appreciate fully. We're struggling through lack of sleep and overwhelming emotions. You might have wished to fast-forward your child's first year, eager for a return to normal.
It's only when we look back that we realise we weren't able to fully appreciate the magic of that first year.
Baby Club might not give you this time back. But it does give you a way to look back on precious memories in the years to come. A chance to appreciate it more later on, and to preserve that wonderful year.
Photoshoots take place at my studio in Parndon Mill and can be booked online at times to suit you. You won't need to bring anything but a nappy, your favourite outfits, and any family members that you want to include in the sessions.
Last but not least, you only get one chance to capture them in their first year – so make it count! Baby Club is the perfect present for new parents.
If you enjoyed reading this blog 'What to expect from my baby portrait club sessions' please consider sharing it with your friends.
Sign up for the Baby Milestone Plan here: https://suekennedy.co.uk/baby-milestone-plan/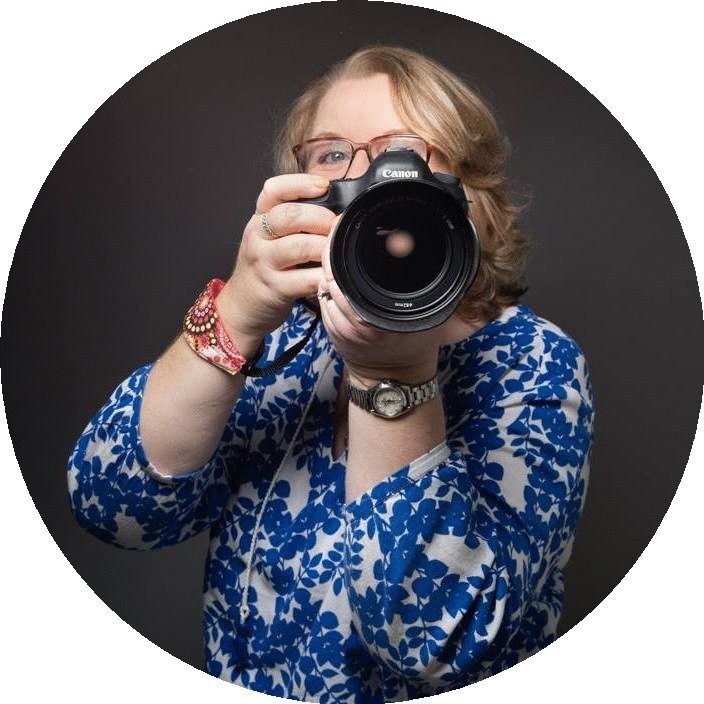 About the photographer: Sue is a professional portrait photographer based in Harlow, Essex and she specialises in baby and child portraiture. Being a parent, she understands just how special your child is to you and her aim is to produce a collection of images that are natural and meaningful to your family. No two moments are ever the same and she wants to perfectly capture those early precious memories and the natural character of your child. For more information please call 01279 433392, or visit the Sue Kennedy Photography website.