Whilst I'd encourage everyone to budget for professional photos, I appreciate not everyone can. Smartphones are an easy way to help make sure your memories are easily accessible and documented at a moment's notice.
The evolution of the smartphone has allowed everyday men and women to capture special moments, events, birthdays and more. As smartphones get better, you can take some photos which are perfect for uploading easily to social networks, or for texting to your friends and family.
Time passes so quickly, so make use of the camera on your smartphone, and capture those early memories of your baby as they grow. In episode 25 of the Photographs in a Shoebox Podcast I chat through ideas for recording your baby memories – the first 400 days.
With that said, smartphones do have their limitations. 
So when it comes to your baby's first pictures, it's important to remember that there are advantages and disadvantages to relying solely on smartphones.
Read on to find out the five limitations of smartphone cameras:
1 – Low quality optics
A smartphone obviously needs to be slim enough for you to be able to put in your pocket and carry around with you. And manufacturers are managing to make them smaller than ever these days. 
However, because smartphones are so compact, it isn't possible to build them with the same sort of lenses you would find on a DSLR.  
The net results? A small built-in lens that is vastly inferior to a professional camera lens.
Some companies are constructing extra lenses that can be added to the smartphone, but trust me, they pale in comparison to a proper size lens.
Professional photographers don't just use a big old lens for the sake of it – a quality and appropriate-sized lens is fundamentally important in ensuring enough light can get into the shot as well as allowing the photographer to use optical zoom.
That said, for capturing everyday memories, and creating small prints or for sharing on social media it does a great job. You will only notice the quality loss when you print BIG … think poster size.
2 – Re-sizing is a 'no-no'
There's no doubt that it's nice to be able to have the option to take a snap of something you see during your day. But a smartphone picture is far less usable than a picture taken with a decent camera. 
Why? Because the size of an image captured with a smartphone cannot be changed without compromising the quality.
Taken a really nice picture of your child that you want to blow up and put in a frame?  Well you can… but if you took it on a smartphone then it will be pixelated and grainy – not exactly the kind of photo you want on display or frame on a wall in your home.
3 – Size is everything
Personally I opt to have larger storage on my phone, simply because I do not want to run out of memory space when we are on holidays, and have to make rush decisions on what to delete. I also backup to cloud storage, so if my husband ever drops the phone in the sea again, I only lose a days worth of photos, not all my memories. I have heard too many sad stories on this front. (note the husband had no clue his phone was being backed up, and was mid wail grieving for his lost photos when I pointed out we'd only lost a days worth of photos. The fairies are very clever in our house.)
I've also taken to journalling our best images into a phone app (I use DayOne) and then having a book printed once a year. It's great to flick back through and smile at the memories.
4 – Poor light sensitivity
If you have the perfect amount of natural light, then you can take a smartphone picture that looks quite nice.  If you don't, then generally they won't look great.  Often people seem to judge a smartphone camera by the amount of megapixels it has, but really that's only a fraction of the story.
Good light sensors can enable your camera to pick up enough light to ensure you can take a good picture without flash, and generally smartphone cameras have significantly improved and now do have good light sensors.  Not only that, but when flash is used, it is such a harsh light source it may not give the look your want.
5 – Portrait Mode
Now camera have introduced their version of portrait mode, which in photographic terms allows you to control the 'Depth of field.' Basically, it's a phrase used to describe the distance that the camera is able to capture that is 'acceptably sharp' i.e. not really blurry, whilst leaving the background with a nice soft blur or bokeh.  Good cameras allow a good photographer to vary the depth of field to suit their needs; blurring and sharpening where they want to create an effect.
If you haven't selected portrait mode, Smartphones permit the user with very little control over the depth of field, but once in this mode you are guided on the distance you need to be away from your subject to achieve the best effect, often very successfully.
In summary, I agree that you should tell your story one photo at a time, and I have recorded an episode of the podcast on this very subject. You can listen here. Smartphones have their place, but equally, you want photos that include everyone, and for you or whoever the photographer is in your house, not to be invisible. No one wants to be looking at photos in 20 years' time, only to realise that they are missing from nearly all the photos, and that's another podcast episode too! Listen here.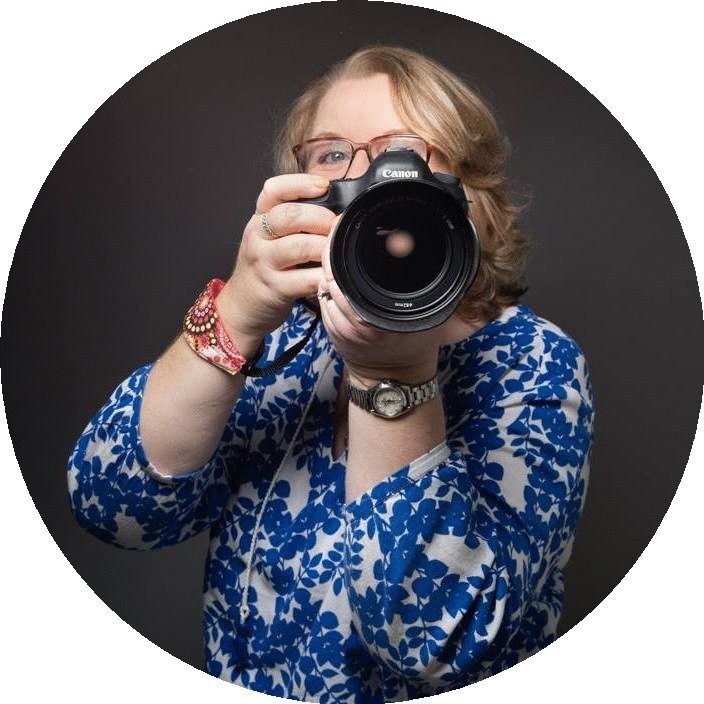 About the photographer: Sue is a professional portrait photographer based in Harlow, Essex and she specialises in baby and child portraiture. Being a parent, she understands just how special your child is to you and her aim is to produce a collection of images that are natural and meaningful to your family. No two moments are ever the same and she wants to perfectly capture those early precious memories and the natural character of your child. For more information please call 01279 433392, or visit the Sue Kennedy Photography website.