Welcome to Photographs in a Shoebox Podcast with Sue Kennedy
I've been a family photographer for nearly 20 years, plus wife, daughter, and mother to a tween, so I've seen all angles of why photographs are important in our lives.
I am really excited to encourage you to preserve your memories and will be sharing ideas on how to do that, plus inviting guests to share their stories behind a treasured photograph.
I want to use this podcast to inspire you to cherish your own photographs knowing that they will be and can be enjoyed by the next generation, as well as now.
As a daughter discovering old family photographs and unable to find out who they are, to my own daughter enjoying her baby photos and other family photos I want to inspire you to take those everyday photos with the camera you always have with you (your phone).
It's about happy memories, your legacy, and as a bonus studies have shown having photos our your family around the house boosts your children's self-esteem – so keep updating!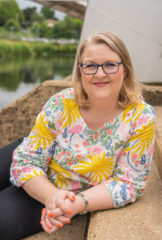 About Your Podcast Host – Sue Kennedy of Sue Kennedy Photography
Sue is a professional portrait photographer based in Harlow, Essex and she specialises in baby, child and family portraiture. Being a parent, she understands just how special your child is to you and her aim is to produce a collection of images that are natural and meaningful to your family. No two moments are ever the same and she wants to perfectly capture those early precious memories and the natural character of your child.
For more information please call 01279 433392, or visit the Sue Kennedy Photography website.
---
Don't forget to subscribe wherever you are listening, so you never miss an episode, and share it with your friends.

---
---
Transcription
Hello and welcome to the photographs in a shoebox podcast (PIASB)
I'm Sue Kennedy your host for the PIASB podcast, and I'm a baby & family photographer capturing those early memories for parents. I've been doing this for more years than I care to mention, and I'm really passionate about helping, and inspiring you to tell your family's story in photographs.
Especially the everyday memories, by encouraging you to print the ones you love, and basically do more with your memories than stuff them in a shoebox!
Join me as we explore different ways of preserving memories, and why that's good for your child's self-esteem.
It's important to me that the story behind the photograph is told, and shared.
Plus we'll occasionally hear the story behind a guest's treasured photograph
I am coming at this as a daughter who inherited various boxes of photographs, mostly without any notes on them, and as a mother who decided to capture the everyday family moments as much as the big moments with the camera, she always has with her (her phone), and print the best.
I just thought that was what every parent did, and most do.
Yes, I was the mum who stood up an assembly to take a photo …
It wasn't until my daughter had to take a baby photo into school for a class project and came hold and told me some of her classmates had no photographs of themselves as babies – not even a phone pic.
Now I'm used to hearing stories like" I'm the third child – there are no photos of me' from the days of film, and I've had plenty of families in the studio tell me they lost all their photographs when their phone/computer was stolen or just died. And my heart breaks for them.
The best backup is to print what you love, and I'm on a mission to inspire you to do just that, as well as taking them in the first place. No fancy pants equipment is required, just the camera you have with your all the time – your phone.
Don't forget to subscribe wherever you are listening, so you never miss an episode.