This episode is all about 'The shoe box relatives'. Essentially old family photos are stored in a box.
We've all got them …. I hope… Sometimes they go back 2 or 3 generations. Some are more contemporary. What will our relatives discover in the loft in 20 years' time?
Does this digital era mean we have already lost the photos of the future?
---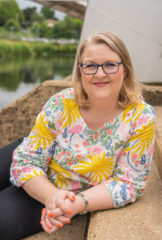 About Your Podcast Host – Sue Kennedy of Sue Kennedy Photography
Sue is a professional portrait photographer based in Harlow, Essex and she specialises in baby, child and family portraiture. Being a parent, she understands just how special your child is to you and her aim is to produce a collection of images that are natural and meaningful to your family. No two moments are ever the same and she wants to perfectly capture those early precious memories and the natural character of your child.
For more information please call 01279 433392, or visit the Sue Kennedy Photography website.
---
Don't forget to subscribe wherever you are listening, so you never miss an episode, and share it with your friends.

---
---
Episode Transcription for the Shoebox Relatives
Hello, and welcome to Photographs in Shoebox, podcast with Sue Kennedy. Today, we are going to talk about the shoebox relatives, those old family photographs that are stuck in a box in the loft or the attic waiting to be rediscovered again. We've all got them, well at least I hope we have. Sometimes they go back two or three generations. Sometimes they're your photographs back in the day when we could pop to Boots and get our films developed and we'd have those envelopes of photographs that we had to store somewhere. So I know I've got plenty of those stashed away in different boxes. I did put the best into albums. So in that sense, I know I've curated or started the curation of them.
And it was interesting when I was researching this, I obviously did a little search and it was fascinating that people were giving advice as to how you could date old photographs with little details, like not only the clothes they're wearing, but their hairstyles, if there was any furniture involved. And also who took the photograph, because often the photographer's stamp would be on the image and it would have the town, the studio it was based in.
So that gave you some more clues as to maybe where this person fitted into the family tree. So it all helps, doesn't it? Because in the old days, you had to go to a photographic studio. There were no affordable cameras available to the general public. They started to appear from around 1913 I think the first one came, but it was really the 1930s before it took off. And there was a couple of manufacturers producing them. And then the rest is history, as they say.
Another thing I noticed when I was doing some research was that you can buy old photographs on eBay of strangers. I've got plenty of photographs of my own, so that doesn't appeal to me, but it's an interesting idea. And there are people that are reuniting the photos to the relatives. They've got more patience than me, but I would imagine it's fabulous to be on the receiving end of that. But it does make you think about what our relatives will discover in 20 years time. Will there be a shoebox of photographs or will it be a box of floppy disks? Anyone remember them? Or USB drives? Or any kind of hard drive?
I suppose the tendency is to store things on hard drives at the moment. And as the formats change, are we making that transition? I agree it's wise to have digital copies as well as the hard copies, like the prints or the albums, but I can't assume that digital versions will be accessible. We just don't know how they're going to perform. They'll probably degrade. I know I've lost hard drives before, but it is a bit of an unknown. And even if you've got the hard drive, sometimes you can't find the matching cable that goes with them. So that frustrates your retrieval process. And I'm sure there's companies around that can help with that, but sometimes you just want to do it yourself, don't you? So I do wonder whether we've already lost some of the photos that might have been discovered in these boxes in 20 years time and possibly a bit of social history.
I was lucky that my daughter's primary school didn't stop parents taking photos of assemblies. They didn't like us sharing them on social media. And to be honest, I wasn't overly fussed about that, but I know there was plenty of schools that just wouldn't allow you to take photographs. And she enjoys looking back at them now and seeing when… Her sports day when she got a certificate and things like that.
It's just those little moments that are so important, I believe. So I was chatting with a mom recently and she's taken the time to make memory books for each of her children. She did say it was an epic job and she'd wished she had done it as they grew because they're teenagers now, but she's still happy she has done it. So each of her children has a printed book with all their childhood memories in there. They're teenagers at the moment, so they probably aren't too bothered, but she knows that that'll change. But I think she wishes she'd done it as she went along at. Hindsight's a wonderful thing though, isn't it? We can all say that. So I hope this inspires you to keep your memories safe and to print the photographs that you love. I think that's the most important. So don't forget to subscribe wherever you are listening so you never miss an episode. Until next week, bye for now.