Are you guilty of being an invisible mother in family photos?
I am yet to meet a Mum that truly looks forward to being in photographs with their children, but I have met a few who recognise it's important to exist in some family photos and others who still need persuading. I always think it is better to have taken it, than regret it in 10, or 20 years' time.
As the memories fade from our heads, it's helpful to have photographs handy to witness the evolution of your family, and how everybody changes and grows through the years.
Listen to the full podcast episode here:
Read the podcast transcript:
Today's episode was prompted by a story that I read about on social media. A total stranger was out shopping and saw a Mum cuddling her young daughter and asked if her phone took photographs. Her reply was yes. And he offered to take a photo of her with her daughter and she agreed.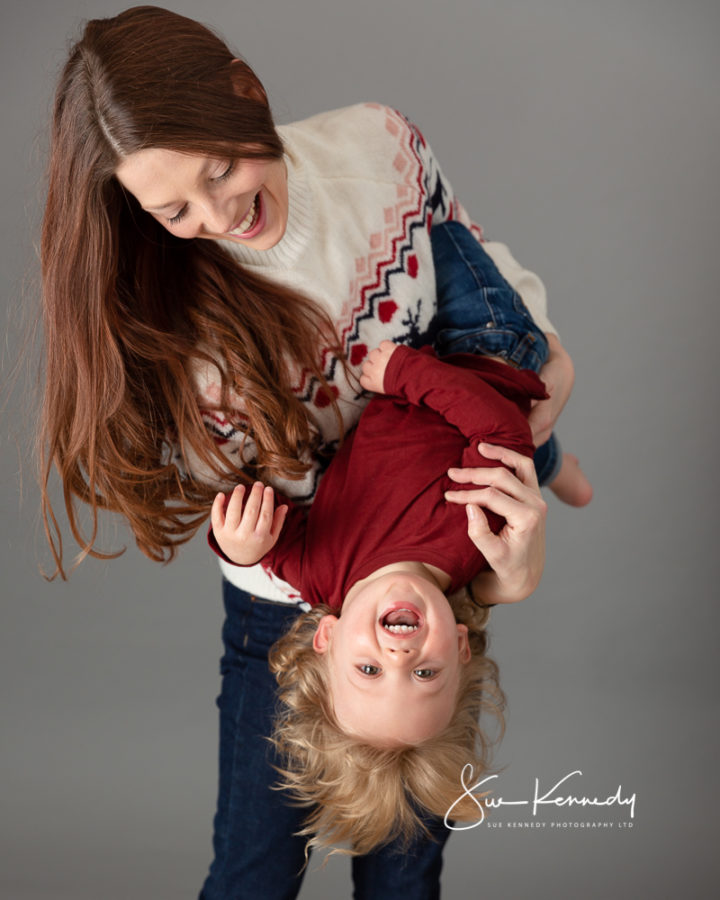 So there are two things from this. The Mum commented that she hates having her photograph taken, but she still agreed, because no one takes a photo of her with her child. She was struck that he cared and it reminded her that it's the little things that matter.
He did it because he was older, grandparent age, and he would've loved more of those moments with his kids. So he wanted the same for her knowing she wouldn't necessarily know that yet.
Existing in photographs with your children is not a little thing., but it can be so easily overlooked when life is busy and let's face it. Life with a young family is busy.
Plus at the moment, I think we are all worried about what is going on around us. I guess there's an element of worry all the time in life, but at the moment it feels a little bit heightened. It's been a bonkers few years, hasn't it? So I think sometimes it's hard to enjoy life as much as we like when that's going on around us. I always think the changing seasons are a great reminder that nothing stays the same for very long. Even if when you're in the moment, it feels like it's going on for a lifetime.
Celebrate the Everyday Memories
Really we should celebrate the regular everyday moments, the commonplace, the meet up with friends in the garden, pushing your kids on the swing and tickling their feet at the same time to make them giggle.
Recently we were away, and I took lots of photographs. Hubby always goes through them at the end of the day and sends copies of the ones he likes to himself. And he commented that there weren't any of me in them. Now, normally he's pretty good about, making sure that I'm in the photographs, but I didn't remind him, mainly because he has an uncanny ability to capture me at a bad angle and has absolutely no patience or interest in getting it right. I suspect, a lot of us have had that experience as well.
To him, the photos are just a family memory. Whereas I notice all my flaws and I think a lot of women do that too. I then have to have a chat with myself and remind myself that, our daughter in 10, or 20 years from now, when she's going through our photographs, how would she feel if she didn't find a single photo of me in there?
You, you can't just accidentally erase yourself from their story and also your family's story too, by not getting in any photographs, but also often that's exactly what can happen. I do try and show up and I hope you will too. I mean, after all, we are a massive part of their daily life. So I don't think our presence should be invisible.
It's not the Victorian era. As a side note, if you, Google 'invisible mothers' or 'hidden mothers,' you'll find some interesting articles about how the Victorians approached baby and child photography. And I think it was because film exposures were that much longer then, that they used the Mother as a prop and then tried to hide the fact that they had done that resulting in some interesting photographs.
It's not the Victorian era anymore, so it's fine to exist in family photos 🙂
I'd love to know your thoughts on, or your feelings, about existing in photographs with your children. Comment below or @photographsinashoebox.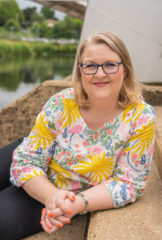 About Your Podcast Host – Sue Kennedy of Sue Kennedy Photography
Sue is a professional portrait photographer based in Harlow, Essex and she specialises in baby, child and family portraiture. Being a parent, she understands just how special your child is to you and her aim is to produce a collection of images that are natural and meaningful to your family. No two moments are ever the same and she wants to perfectly capture those early precious memories and the natural character of your child.
For more information please call 01279 433392, or visit the Sue Kennedy Photography website.
---
Don't forget to subscribe wherever you are listening, so you never miss an episode, and share it with your friends.

---