BABY'S FIRST YEAR MEMORIES
It's never too late to get baby's first-year memories sorted.
Capture your baby's first year with three photo sessions, at 4-6 monthly intervals and keep your three favourite photos in a beautiful keepsake desktop folio – a year of memories for £45. 
Only 5 Places are available for this fabulous offer this month at our portrait studio in Harlow, Essex.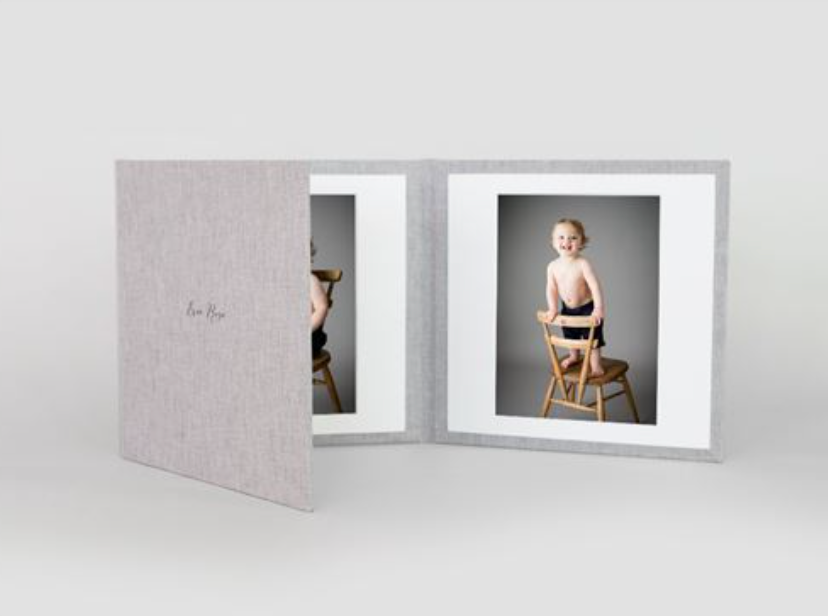 The good news is babies don't stop being cute, so if you missed out on the newborn phase, there are still a lot of lovely pictures to be had. Our Baby Milestone Plan is the perfect way to create memories of your baby's first year and literally watch them grow. Your baby milestone photo sessions will give you images to treasure and display forever.
I capture every detail of your little baby, in natural poses, when baby is a few weeks old, sitting proudly and about to toddle off with a cheeky smile.
Siblings are welcome to join in too, and Mum & Dad!
Each portrait experience is tailored for their development stage, and typically scheduled every 4 months, although there is some flexibility.
Scroll down and leave your details on the form below.
Your Baby Milestone Plan is only £45 and will include:
A 1 HOUR BABY PHOTO SESSION x3
This offer includes membership of our Baby Club (worth £125) which includes three personalised photo sessions in our relaxed studio space.
All of our baby photo sessions are by appointment only. There is no rushing and no crowds. You and your baby can relax in my comfortable baby photo studio in Harlow, Essex and enjoy every minute of our time together.
We'll plan sessions for each stage: pushing up, sitting & standing.
PRIVATE VIEWING OF YOUR PHOTOS
At your viewing and ordering appointment, you will see your beautiful photographs, and this is your opportunity to purchase.
There is no obligation to choose anything other than what you love on the day.
BONUS - A Triple Folio Worth £150 is included
A desktop folio keepsake containing three 4×3″ prints – one from each milestone session.
FOR ONLY £45 (Total Value £275)
Finished portraits are available to order from your session starting at £125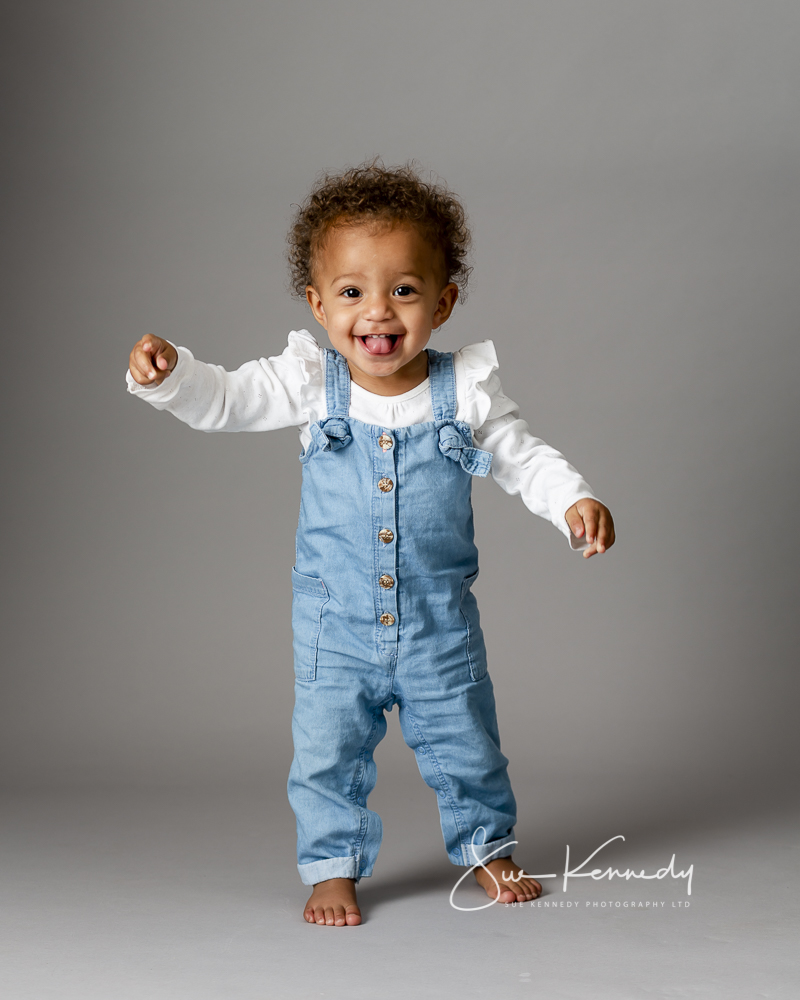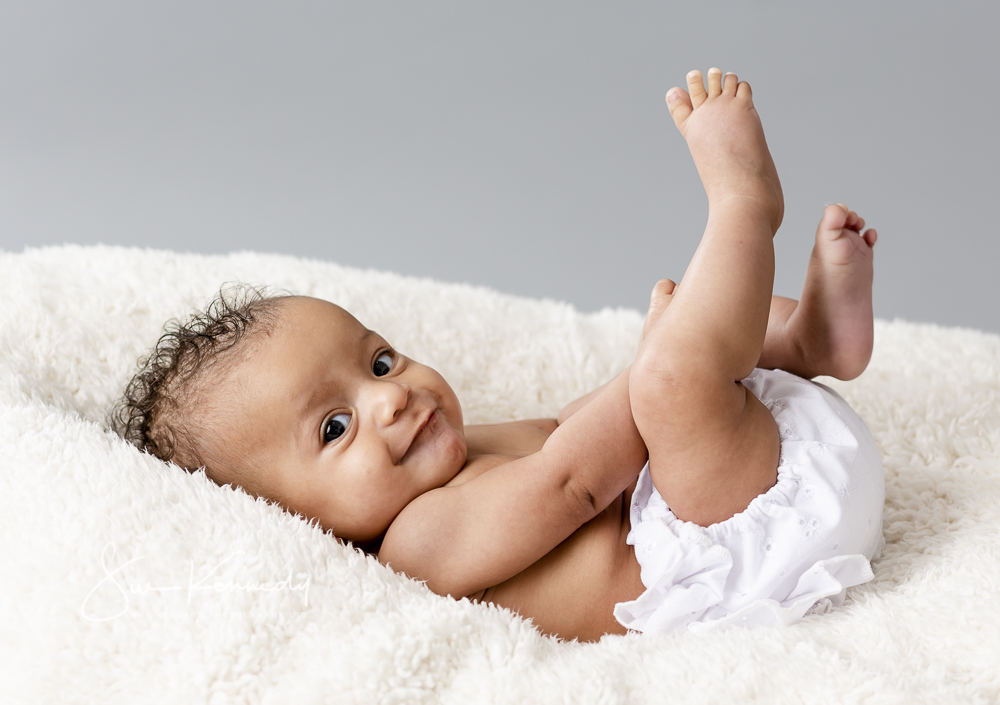 Are You Ready to Celebrate Your Baby's First Year?
With everyone's busy schedules, we know how hard it can be to carve out the time for a Baby Portrait. 
Looking after a new baby, entertaining visitors keen to meet them and juggling family life may make it feel like it is an impossible task to find a day where you can make the time for photographs.
At Sue Kennedy Photography, we have designed our sessions to not only capture your baby's portrait but also to provide you with a fun experience full of memories that will last a lifetime.  
A favourite moment for every client is when you get to see your photographs for the first time.
It's at this moment that you can finally see the Love and Connection you have with your new baby & each other, displayed as a work of art.
As these portraits hang in your home they will only grow more precious with time.
Our Baby Milestone Plan offers three portrait sessions to truly capture all the best bits of your baby's first year.
Session 2 at 8 to 10 months old
Baby will be sitting confidently. Siblings are welcome to join in too. 
Clothing: Plain or bold colours are best. Max 2 outfit changes.
Session 3 at 12 to 15 months old
Baby will be standing with or without support. 

"We did the Baby Milestone Plan with Sue and we are so happy that we did!
We treasure our family photos and have various ones on the wall which make us smile every day!
Sue was so good at capturing our boy's personality and his smile!
I think the milestone plan was really good value for money, our final box with the 30 prints in is such good quality!
Thank you Sue for such a lovely experience xx
– Claire W
BOOK
You can purchase your First Year Milestone Portrait Plan here, and book your first session in.
Reminders will be sent automatically.
ENJOY
We have photographed hundreds of baby's with their families and know how to make this a fun experience you will never forget.
So you can relax and trust that I have everything under control. 
The photos taken during our portrait experience are not included. At your viewing and ordering appointment, you will see your beautiful photographs, and this is your opportunity to purchase more. There is no obligation to choose anything other than what you love on the day.
Take a tour behind the scenes to find out what you can expect from your photo session.
Thank you to Sue for our beautiful photos for the photoshoot that captured the moment perfectly. highly recommend!
I will treasure these photos forever.
Had another really good baby photoshoot with Sue. She was great with the baby and allowing us to tend to him when needed.
And also really good with our whirlwind 2 year old running around.
The pictures were beautiful. I love all the pictures she has taken, wish I could buy them all. It was worth every penny though and Sue was flexible enough to let us spread the payments.
All the presentation was done beautifully, I was very touched & got emotional every time with happy tears. Thank you Sue! I would definitely recommend!
"I'm Sue & I'm passionate about your sharing your family's story."
Having spent two decades photographing babies & their families, I have developed an understanding of what it takes to create beautiful natural portraits of your child, even if you think you'll remember.
 I know first-hand that in life we get caught up with the busyness of parenting, thinking we'll remember all the early years milestones, and then before you know it the years slide by, the portraits never get created and the children grow up right before our eyes.
Finding time for a baby portrait is easily pushed to one side hoping for the perfect time. Now is the time.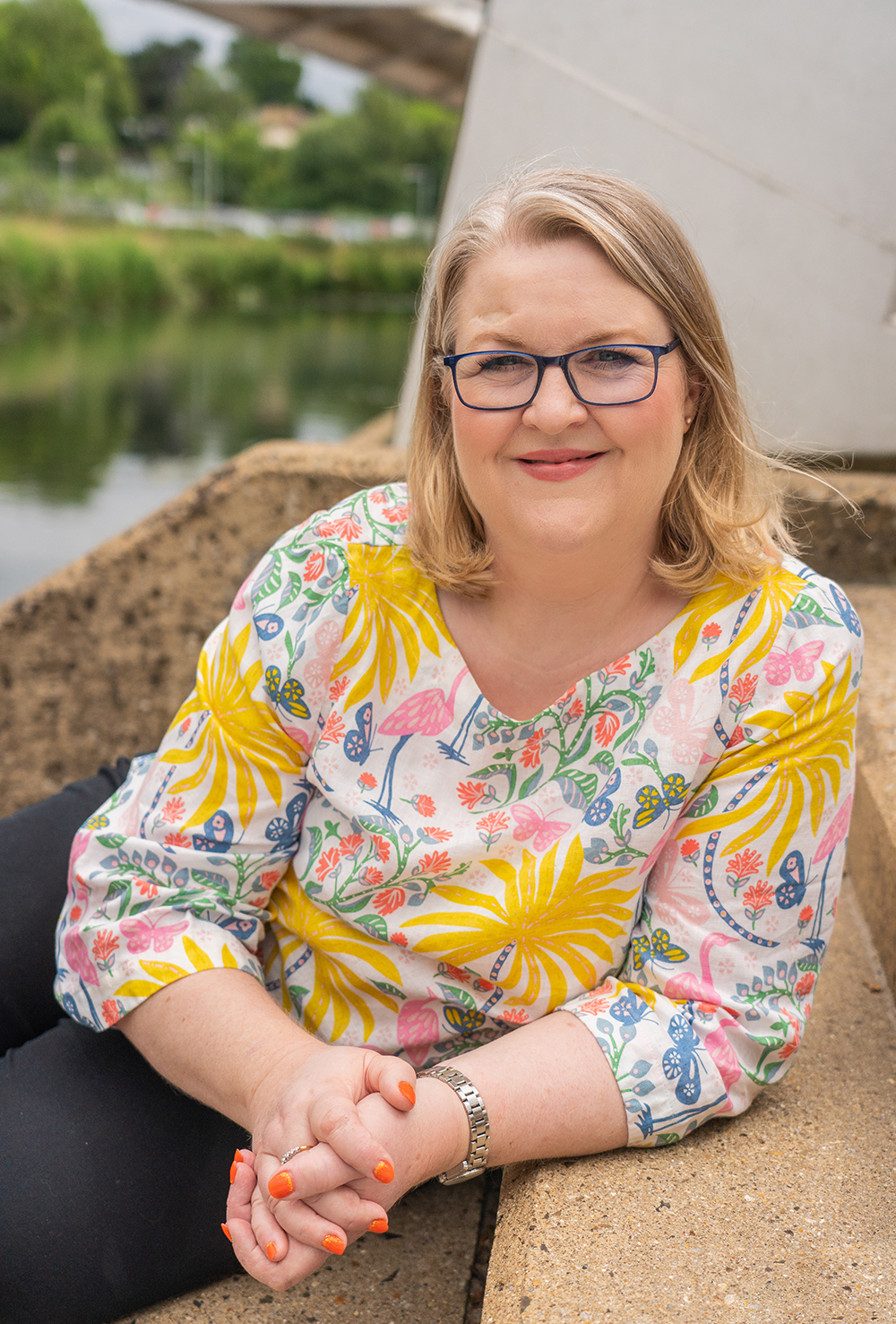 WHERE IS THE PHOTO STUDIO LOCATED?
Parndon Mill, Harlow, Essex
Nestled on the outskirts of Harlow, in open countryside, our studio location is a surprise and delight to many. With plenty of parking, and a beautiful riverside location making for a relaxing place to visit for your portrait photoshoot.