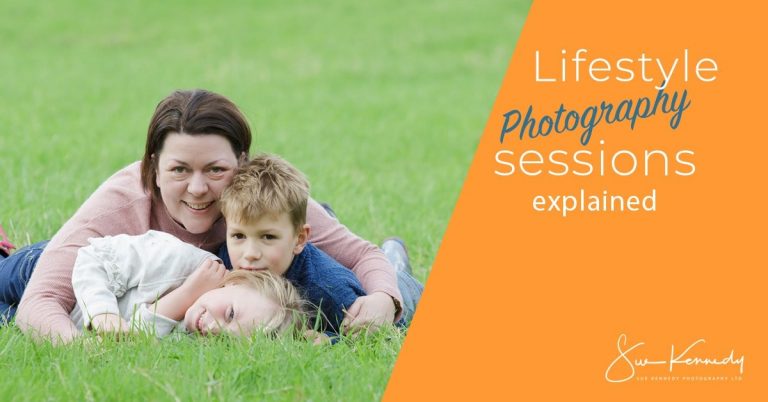 Lifestyle Photography Sessions Explained
Lifestyle Photography Sessions Explained
"I don't want my photos to look posed", is a phrase I hear all the time. Enter lifestyle photography.
A lifestyle photography session documents real life milestones, moments and events and gives you images that are anything but posed. Lifestyle photos tell your story just as it is at that precise moment and are perfect for any type of photography. Action driven details bring your images to life over and over again.
So when can lifestyle photography be used?
Photographing Children
Lifestyle photography is the ideal way to capture the beauty and authenticity of childhood. Make sure your children are well rested and that they're comfortable in both their clothing and their surroundings. Patience is key during this type of session but this is when the magic happens. Bringing along a favourite hat, toy or book really helps them relax.
Believe it or not, the most successful photos often happen when I let the kids lead the session. It's all about making it a magical and spirited time where there is lots to take in. Sitting back and capturing those honest moments will ensure beautiful images that you'll love for decades.
Photographing Newborns
Lifestyle photography naturally lends itself to newborn photo sessions. True to life, crib and bassinet shots taken through the slats make for stunning photos. Then there are, of course, the shots with mum, dad, brothers, sisters and even the family pet. Moments that may seem mundane now, such as bathing, feeding or even changing a nappy, make for creative shots that you'll love for years to come. Playing with and rocking your baby are also moments that you definitely won't regret taking the time to capture as it gives you fond memories to look back on as your baby grows and their routine changes.
Family Photography
There is nothing quite like having the family together. The laughing, games, meals and memories are truly something to treasure. A lifestyle photography session is the perfect excuse to get your family together and capture different generations spending quality time with each other. Why not shoot a family lunch or time spent playing outside in the garden? Capturing moments between siblings or grandparents and grandchildren are photos you can treasure into the future.
About the photographer: Sue is a professional portrait photographer based in Harlow, Essex and she specialises in baby and child portraiture. Being a parent, she understands just how special your child is to you and her aim is to produce a collection of images that are natural and meaningful to your family. No two moments are ever the same and she wants to perfectly capture those early precious memories and the natural character of your child. For more information please call 01279 433392, visit the Sue Kennedy Photography website and follow Sue on Facebook or Instagram.
If you enjoyed reading 'Lifestyle photography sessions explained' please consider sharing it with your friends