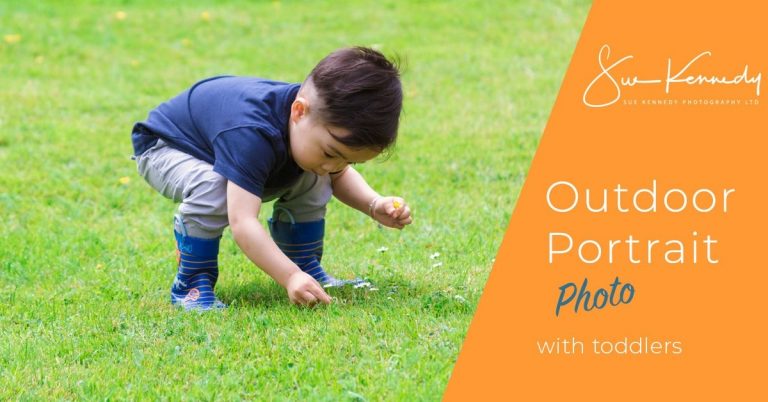 Outdoor portrait photography with toddlers in Essex and Hertfordshire
You know the busy phase toddlers have when they are go go and you wish you could take their batteries out? Well that typically coincides with session number three of my triple session, baby portrait club.  Or, it is pretty close to their first or second Birthday's, which are another milestone parents understandably want to capture.
And so they should, but having discovered the joys of moving they don't seem to want to stop, and nothing slows them down. Well sometimes I do – a new face makes them go shy … for about 5 minutes, and then normal service resumes. That's why I like to be on location, and I don't just mean out of the studio. I mean outdoors. Dressed for the weather, of course, unless you have a toddler like mine who wriggled out of a coat at the first opportunity, and ran off giggling. That I solved with layers of clothing. Anyway we digress …
So for me toddler sessions are about capturing them at play, or put another way, keeping them busy so I can take some great shots. The images will always be more characterful because the natural environment is a great backdrop, and because the session is fun and relaxed they sometimes stop to deliver me that cheeky smile that melts a parents heart.
I want them to look back and say "yes, that is what it felt like to be me at a year or 2 years old." And also to remember what their family looked like then, too often one of you is missing from family photographs as someone has to take them, and it's usually the same person. As they grow they love to look back and reminisce with you, and I hadn't quite appreciated how much until I was a parent myself.
About the photographer: Sue is a professional portrait photographer based in Harlow, Essex and she specialises in baby and child portraiture. Being a parent, she understands just how special your child is to you and her aim is to produce a collection of images that are natural and meaningful to your family. No two moments are ever the same and she wants to perfectly capture those early precious memories and the natural character of your child.
For more information please call 01279 433392, visit the Sue Kennedy Photography website and follow Sue on Facebook or Instagram.
If you enjoyed reading this blog 'Outdoor portrait photography with toddlers in Essex & Hertfordshire' please consider sharing it with your friends