Getting ready for baby's arrival? Looking for a creative way to document your bump as your baby grows?
With thousands of photos shot and hundreds of babies captured, I've learned the most popular poses for maternity photography – my clients love them!
But whether you come into the studio or photograph your maternity photos them yourself at home, here are a few pregnancy pose ideas that you could try in your pregnancy photos before your little one comes:
1. Photos with Family Members
Having a baby is undeniably exciting. That's why so many people decide to take images of their growing bump with their partner, other children or dog by their side. This can be a beautiful way of capturing the connection between the family and will be a wonderful experience that you can remember forever.
2. Hands on The Bump
This is a hugely popular baby bump pose! Drawing attention to the belly and framed by the hands of you and your partner, this photo is a timeless classic. Whether you stand up to take the picture or sit down, this pose is a beautiful way to showcase this stage of your pregnancy.
3. Silhouette
This type of pose is incredibly dramatic. Whether you take a silhouette picture outside at sunset or in your home, it's a unique way of using light to capture your bump. Of course, you will have to either use a tripod and timer on your camera to capture this type of pose or ask your partner to take it. Alternatively, you can use a professional photographer (including Yours Truly!) to capture this pregnancy pose – so that both you and your partner can be in the pregnancy photo. This way you have someone to correctly frame the image, as well as mastering the contrast and lighting that really makes this shot pop.
4. Props, Props, Props!
If you want to add an extra element of fun to your weekly bump photos, try using a prop! This can either be booties, building blocks, toys or even a chalkboard with the number of months you are into your pregnancy! For weekly photos, it could be good to change up the props – maybe even tailoring them to the season.
5. Standing or Sitting?
Standing is the most popular choice for expectant mums – if you do stand up, it's important that you are relaxed and comfortable. (I always have a chair onhand in my studio for mummy just in case!) But as an idea to mix it up, why not experiment with sitting poses? Just be mindful of the angle from which you are taking the image to make sure it highlights your bump the way you wish.
6. Kissing The Bump
Another popular choice is photos of your partner kissing your bump. When this is captured weekly, the growth of your belly becomes even more clear. It's a lovely way of capturing the bond between the both of you, it can be as casual or as formal as you want – e.g. you could be wearing a simple T-shirt or have your bump exposed, or you could wear a more formal dress – the choice is yours. For this pose, you could use a tripod to place your camera on, or hire a professional photographer to take this shot for you during a pregnancy photo session.
If you enjoyed reading this blog 'Ideas for Poses to Use in Your Pregnancy Photos' please consider sharing it with your friends. For more ideas download my quick reference guide directly onto your phone – Me and My Bump Maternity Posing app.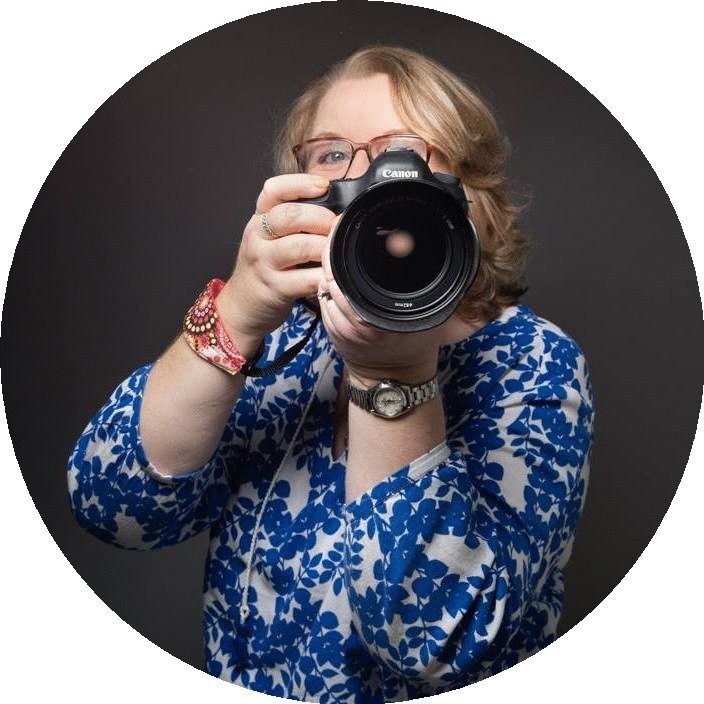 About the photographer: Sue is a professional portrait photographer based in Harlow, Essex and she specialises in baby and child portraiture. Being a parent, she understands just how special your child is to you and her aim is to produce a collection of images that are natural and meaningful to your family. No two moments are ever the same and she wants to perfectly capture those early precious memories and the natural character of your child. For more information please call 01279 433392, or visit the Sue Kennedy Photography website.