I think it's probably fair to say that it's the women who put in the really hard work during pregnancy.
But I've also come up with 5 tips for expecting dads to make those long nine months a little bit easier.
1 – Get involved
Don't let your partner go to scans and prenatal classes alone, if you can help it. It's an amazing thing to share, and you'll get to see your lovely little baby in the womb as they grow!
There are also tonnes of classes online to prepare you for a positive birthing experience. For example, in our latest Baby Magazine, you can learn all about hypnobirthing and other classes run by the National Child Birth Trust in your region. Particularly pay attention to the type of birth your partner wants, as you will be her advocate at the birth – her voice if she needs it. 
It's really important to also respect each other's birth choices. Also be prepared – as she may change her mind on what she wants after the first contraction. A good antenatal class will prepare you for these scenarios.
Attending the classes will help you learn how you can best help your partner during the birth (which she could end up being very grateful for!). You'll also have (a bit) more of an idea about what to do once the baby has arrived. Which can't be a bad thing, can it?
2 – Give into her cravings, not yours
You might well have been used to sharing food throughout your relationship. But with a baby on the way, that's a thing of the past. What's hers is hers and what's yours is hers, too!
Do your best to meet her cravings… but beware! Lots of dads put on weight during pregnancy because they inevitably participate in the mum-to-be's cravings. So be on the alert when you have to make a new hole in your belt and try not to 'empathise' quite so much with the mother-to-be!

And after she's been in labour for ten hours, don't complain you are starving and nip down to the canteen to stuff your face, rubbing it in because she can't have anything. My best advice is to take snacks and nibble discreetly.
3 – Be kind (every day, but especially during pregnancy)
Pregnant ladies know they're getting bigger, and understandably they can be sensitive about it. So don't keep pointing it out. It's not easy work carrying a baby around in your tummy, so it's best to be encouraging and complimentary as much as you can.
Actions speak louder than words too so help and treat her regularly; it can really take her mind off the aches and pains that she will inevitably be feeling! Cleaning the bathroom is always a great place to start. Oh and chocolate usually goes down well too (see #2).
The best thing I heard from a dad-to-be?
"She's doing all the hard work carrying our baby, so it was my job to do whatever I could to make it easier on her."
Swoon!
4 – Pamper the mum-to-be
Prepare to be replaced… by pillows! As she gets bigger so will her nightly pillow pile. It's nothing personal – but the night time cuddles probably won't cut it anymore. Sorry chaps!
In our latest Baby Magazine, you can also learn about the benefits of pregnancy massage for your partner as her belly grows closer to birth time.
But pampering continues after birth, too. Mums need some downtime to recover or just spend time alone – so give them the opportunity to do so.
(No, the weekly supermarket shop does not count as an hour off.)
5 – Get photographed
Those magical 9 months will fly by, so why not get a photo done with that gorgeous baby bump?
With a beautiful set of bump photographs, I promise you can look back fondly and forget all about those more trying moments of pregnancy.
Rest assured, your partner doesn't have to be nude for the shoot! In fact, a little bump flash is what most ladies opt for or a figure hugging dress to highlight their silhouette. Her body is doing amazing things, so let's record it.
If it's your second or third baby, bring along any older siblings to kiss the bump and make new memories with Mum and Dad.
Getting baby bump photography for the mum-to-be in your life is a great way to start your baby's first year album – and this new chapter of your family's story.
Interested in booking a baby bump session with me?
All you have to do is click here to book your maternity photography experience.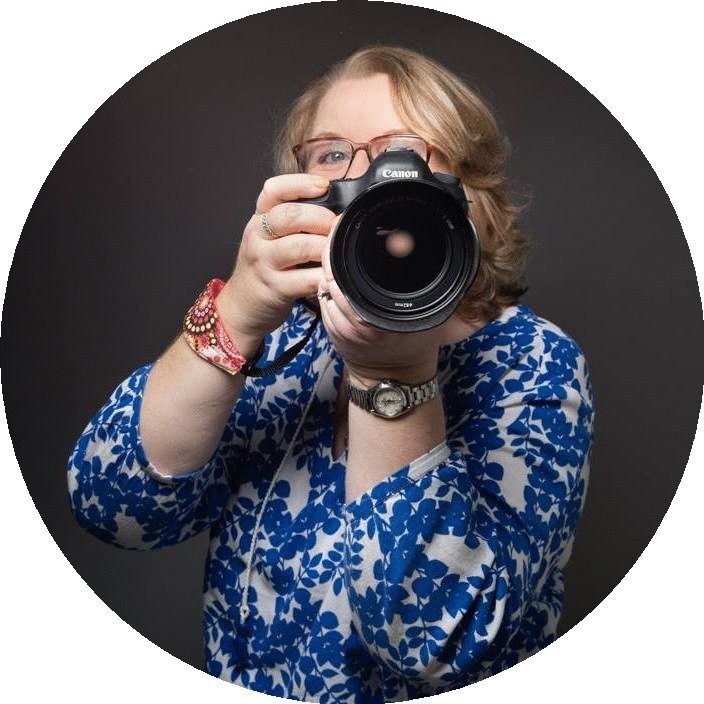 About the photographer: Sue is a professional portrait photographer based in Harlow, Essex and she specialises in baby and child portraiture. Being a parent, she understands just how special your child is to you and her aim is to produce a collection of images that are natural and meaningful to your family. No two moments are ever the same and she wants to perfectly capture those early precious memories and the natural character of your child. For more information please call 01279 433392, or visit the Sue Kennedy Photography website.
---