How to make a baby book keepsake
Although it might seem a very long way off now (and it is, don't you worry!), planning for your bump's 18th birthday might be something you want to think about!
More often than not, the most special gifts we receive are the really personal, well-planned ones. And putting eighteen years of effort into a birthday present is probably the most well-planned you can get!
Which is why one of my favourite recommendations for new mums is to start creating a baby book keepsake. Think of what an amazing way it will be to commemorate their 18th birthday for them to look back on when they're older.
There are no rules for these keepsakes. It's completely up to you what you'd like to include.
So here are a few baby memory book ideas to get you started:
Start scrapbooking
Scrapbooking is a fantastic way to record your family history in a very unique, personal fashion. It's more than just a photo album or a diary because it's made up of memories in written, photographic and tactile forms.
By scrapbooking the life of your child, you'll be able to preserve their memories in context. And when you're finished, the end product will be really rich, varied and extremely individual to them.
A scrapbook isn't the sort of gift that will be forgotten or thrown away!
And the best thing about it? There are no rights or wrongs; the only limits are your imagination and creativity.
Now here's the big decision…
Should you keep the scrapbook a secret?
Each side has its pros (there are no cons in scrapbooking!) so here's what you can consider:
Keeping your little one's scrapbook a secret until they turn 18 means that they will undoubtedly be over the moon at the surprise, and extremely touched by your hard work.

On the other hand, you could involve your son or daughter in the scrapbooking process from an early age so they will have another opportunity to practise writing and to be inventive. It will be a special activity that you can share together as a family and, all the while that you're doing it, they'll be looking forward to their 18th when it's all theirs to keep!

What goes into a baby book?
Absolutely anything. Any little thing that is a reminder of the different times of their childhood should go in your scrapbook. Drawings, tickets, letters, deflated balloons… the list goes on!
Give each page a theme, add your own little comments and make a big deal of milestone moments; from first kicks in the womb to first steps, from double figures to public exams… All of it belongs in the scrapbook!
And (yes, I'm supposed to say this as a photographer!) don't forget the pictures. No scrapbook is complete without some delightful photographs of their early life. That's where I come in.
For beautiful photographs of your baby that they'll find in their scrapbook on their 18th, consider booking a bump, newborn or baby shoot with me. Give them something extra to smile about when the big day finally comes around! Just click here to book your session.
Keep filling the baby book with memories
Your baby won't be small forever, and this book is to document their first moments in the world after all.
But just because they go from crawling to waddling on their own two feet doesn't mean that you can't keep adding memories to your baby book.
(Because the last thing we want is to have a bunch of photos at their tiniest, a smattering of images from when they were entering primary school, and then voila! They're 18.)
So make adding memories to the baby book a regular part of your monthly routine as your child grows up.
One of my favourite things to do is snap images of my daughter, Alice, in front of the same location as she grows – there is a tree outside our house that has beautiful blossom each March, and I have several years' worth of photos of a taller child each time.
Here are a few ideas to keep adding to your child's memory book even after they leave the realm of babyhood:
Pregnancy notes. Write down your pregnancy highlights, add bump photos and keep your scan pictures together.

Birth details. Record the arrival of your baby and note down all the special little details of their birth story and first few days.

Family tree. Celebrate all the wonderful people in your child's life, especially the family and relatives they're closest to whilst growing up.

Journal pages for years 1 to 18. Document their favourite things, funny things they say and do, write down the highlights of each year and keep your favourite photos all together in one place.

First day at school pages. For both primary and secondary school, take a photo of your little one on their first day of school outside your door. It's fun to then see these photos side by side as a time capsule of your child growing up.

Birthday questions. Questions for both you and your child to fill in on their birthdays to reflect on the year and your parental journey so far.

A letter to your 18-year-old. Write down your advice for the future and a heartfelt message to your 'not so little' one as they transition into adulthood.

Annual family photos/traditions. Whether it's a board game night or yearly family picnic, keeping these memories in your book will help you show your child how your favourite seasonal events or special photos changed over the years.

Recipes to pass down. Note down your child's favourite family recipes so they will always be able to enjoy the taste of home and continue cooking these dishes with their own kids.

Words of wisdom. For family and friends to write special messages that they can treasure forever.

Baby books beyond childhood
Since this is the story of your child, there's no need to stop recording milestone moments as they grow.
Your have a newborn for 7 weeks. You have a baby for 51 weeks. You have a toddler for 108 weeks. You have a child for 506 weeks. And you have a teenager for 264 weeks.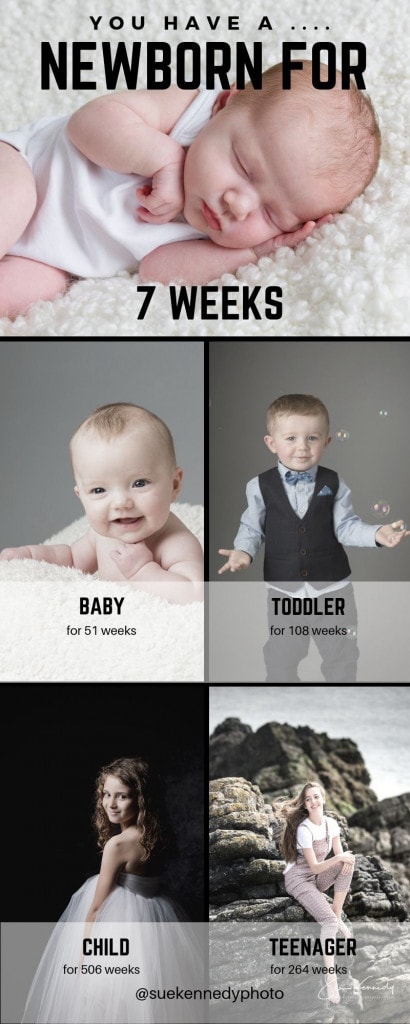 That's plenty of opportunities to capture memories of your child in the different phases of their life!
It's one of the reasons I'm pleased to have so many clients come back for their photos at different stages in their family story.
Some start as maternity shoots, come back for newborn shoots, or join us for baby's first year. Some families come for the portrait session for their first child, and end up coming back for family portraits when their first is now an older sibling to one or two other siblings.
Typically clients come to me for three photos in their baby's first year and then every year as they grow older.
Much as I would do with my baby sessions, when a new baby comes along I still make sure to include siblings or parents in the shoot, as it's part of their family story.
These photos often end up in frames hanging in the living room, or in my own client's baby books to pass onto their child when they're older. Having multiple professional shots side by side is wonderful to capture their personality, their childhood memories and the ways they've grown over time.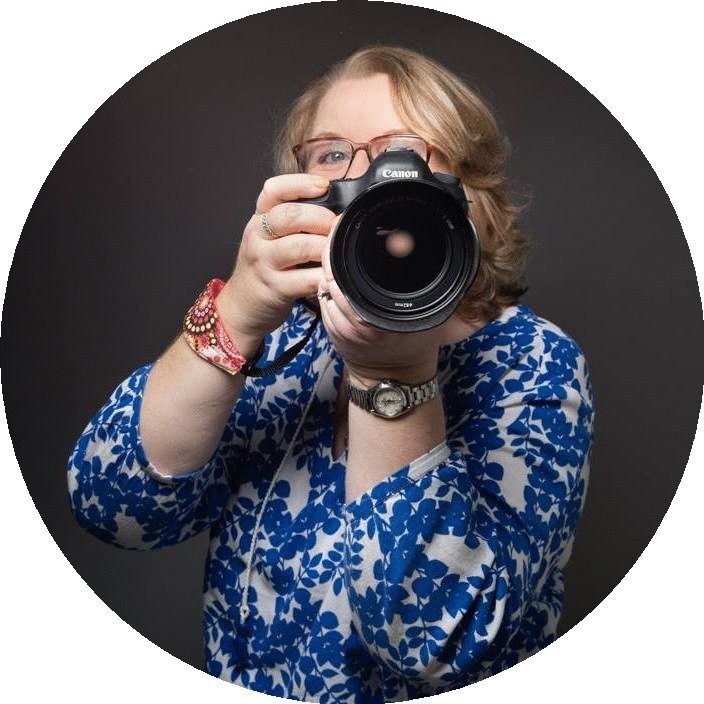 About the photographer: Sue is a professional portrait photographer based in Harlow, Essex and she specialises in baby and child portraiture. Being a parent, she understands just how special your child is to you and her aim is to produce a collection of images that are natural and meaningful to your family. No two moments are ever the same and she wants to perfectly capture those early precious memories and the natural character of your child. For more information please call 01279 433392, or visit the Sue Kennedy Photography website.