Capture your pregnancy and your new baby's first year
Four photoshoots: bump, baby, sitting and first birthday.
1 print from each photoshoot: 7x5 inch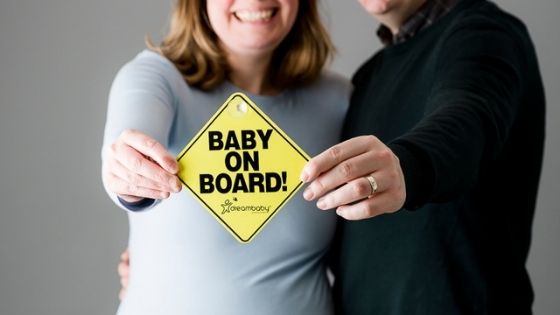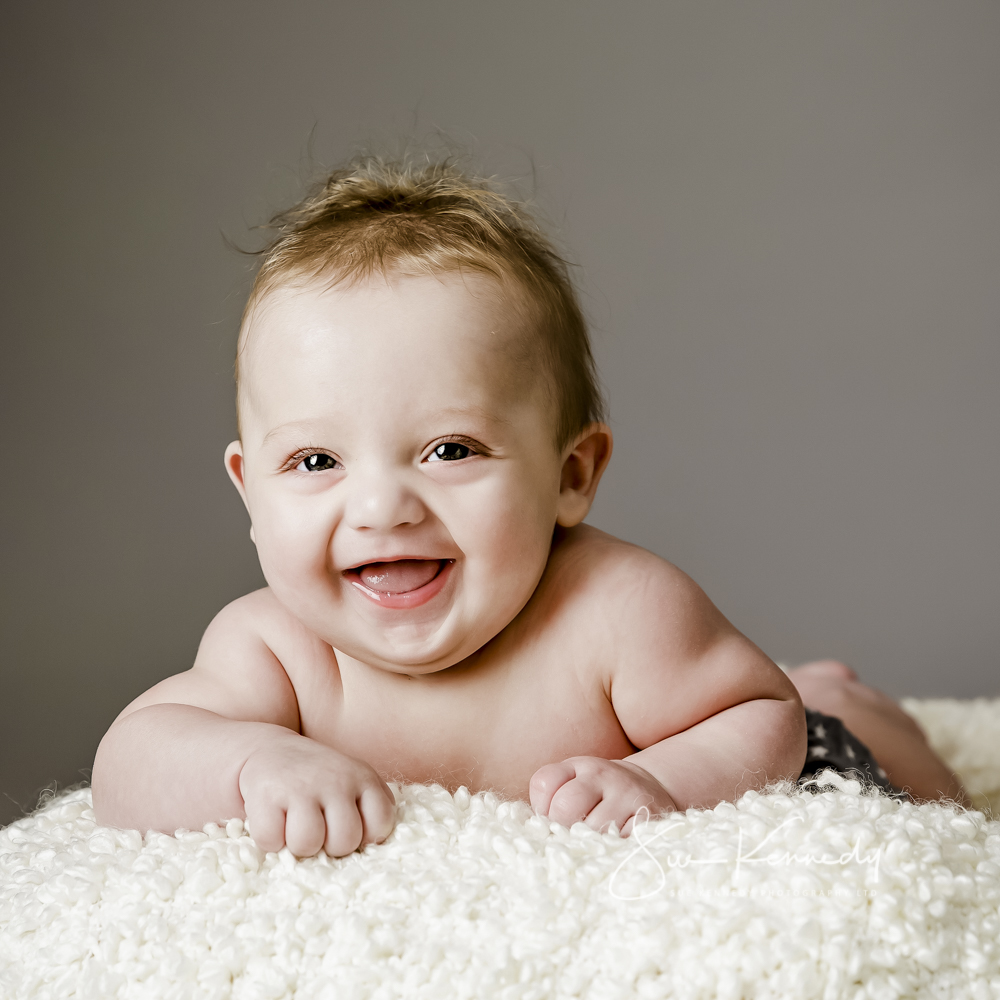 This is perfect for you if you want to capture your baby's first year …
Before your baby makes an entrance into the world and changes your life completely, take time out for some beautiful photographs of you and your bump.
It's a wonderful way to record all that is amazing about pregnancy, and the incredible things your body is doing to grow and nurture this new life.
And then tell your baby's first-year story through three photoshoots that literally "watch him/her grow" capturing the new baby, sitting and their first birthday milestones.
Let's create photos you're proud to share with your kids and grandkids for years to come.
Four 1 hour photoshoots
One of your bump and three of your baby (typically 4, 8 and 12 months old) at my Harlow studio (worth £125 e.a.)
A 7x5" print from each photoshoot
LET'S TALK
A quick call is the quickest way to go over all the details and answer any questions you have about working together.
Call us on 01279 433392.
Ready to get it all sorted? Use the link below purchase.
ENJOY
Your photo sessions. We have photographed lots of bumps and baby's and know how to make beautiful portraits of this time, that your child/ren will enjoy looking back on. 
We'll send you a prep guide, a few days before, but happy to answer questions.
Please allow up to an hour, and there is plenty of free parking available at my Studio at Parndon Mill, Harlow, Essex, CM20 2HP.
DISPLAY
About a week after each photo session you'll return to the studio to view your finished photographs.
Before the appointment, have a think about what you would like to do with your chosen photographs, and measure your walls.
Do you want them printed big for the wall, and/or as a print collection in a handmade portrait box that you can look through at any time?
Your Bump to Baby Photoshoots
Beautiful Bump and Baby's First Year Photos Included:
4x 1 HOUR PHOTO SESSION
 At our studio in Harlow, Essex. Allow up to an hour. 
Your £189 bump-to-baby package includes all four photoshoots and covers our time, creativity, and editing of photos, plus 1 7×5-inch print from each photoshoot.
There is no obligation to choose anything additional other than what you love on the day of your big reveal a few days after your portrait session.
PRIVATE VIEWING OF YOUR PHOTOS
At your viewing and ordering appointment, a week later, you will see your beautiful photographs, and this is your opportunity to purchase.
INCLUDE OTHER CHILDREN AND/OR YOUR PARTNER
Finished portraits are available to order from your portrait session starting at £125, and custom wall art at £450. In reality, you are probably going to love more than one, and that's why my most popular option is a multi-photo frame, perfect for enjoying your photos every day. Scroll down for more info.
WALL ART AND PORTRAIT BOXES
TELL YOUR VISUAL STORY
Most clients opt for wall art, either as a single photograph or a collection of photographs together in a frame for their wall at home. Those that do not want to hang wall art have the option of filling a portrait box with their favourite photos. A final option is a combination of the two, perfect for when it's just too hard to choose. All options come with matching digital files to make sharing with family easier.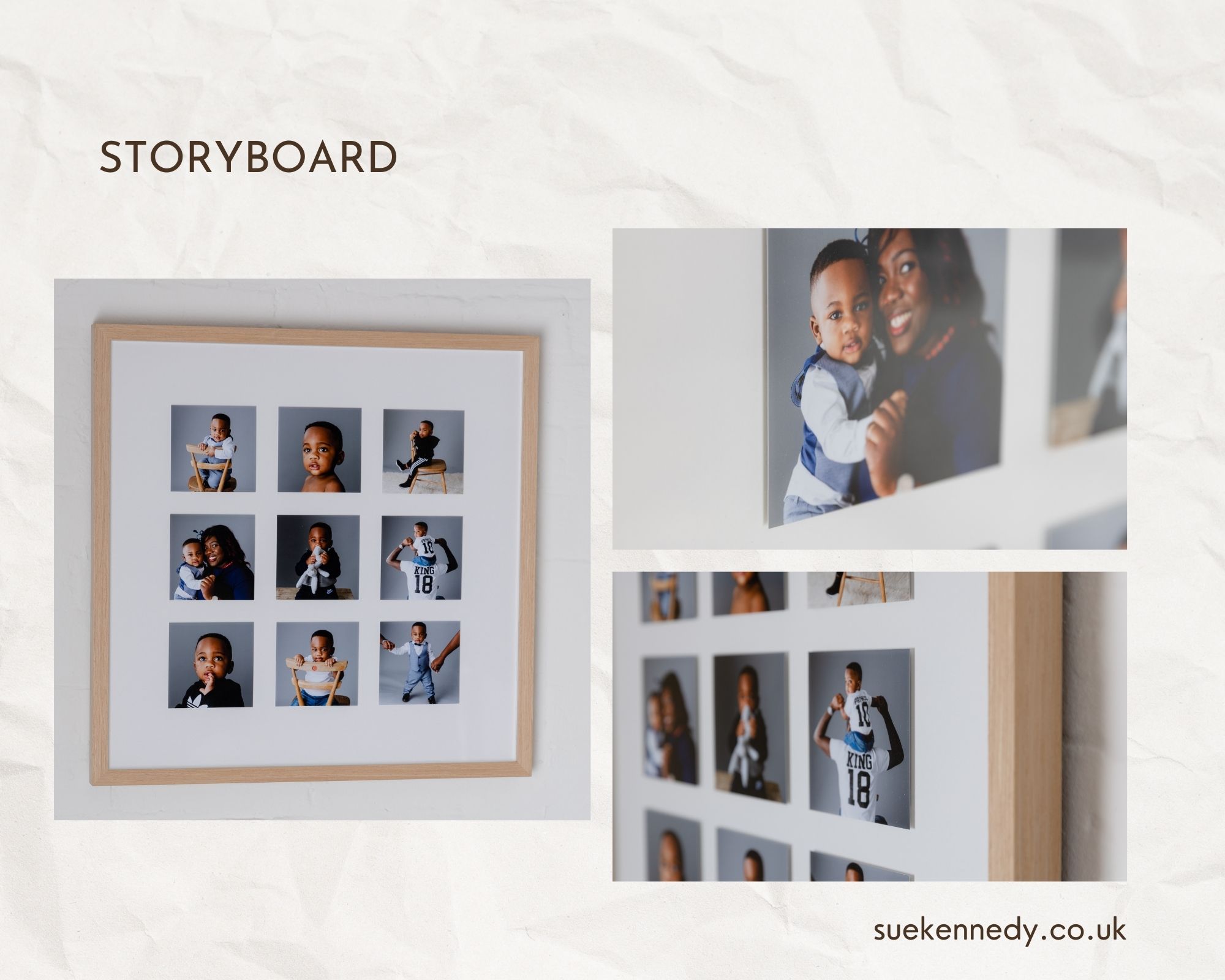 Art For Your Walls
Display your favourite photo or a collection of photos on your wall at home. Hanging portraits at home is a great way to show your children how important they are to you, and they become more of a talking point as they grow.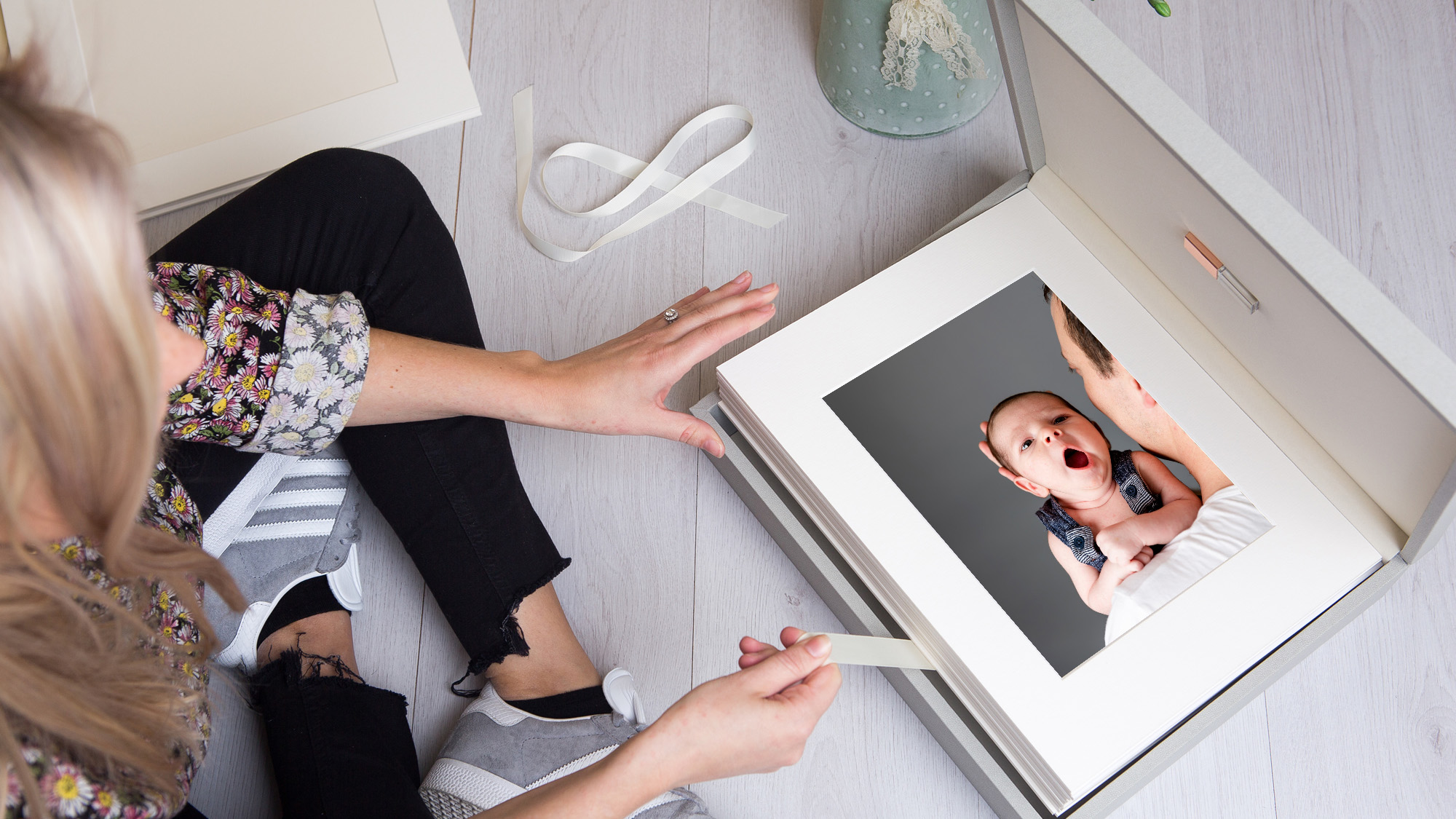 Portrait Box
Perfect for those that want individual mounted prints. Simply choose your favourite 10, 15 or 20 photographs for display in your portrait box and customise the cover with your baby's name.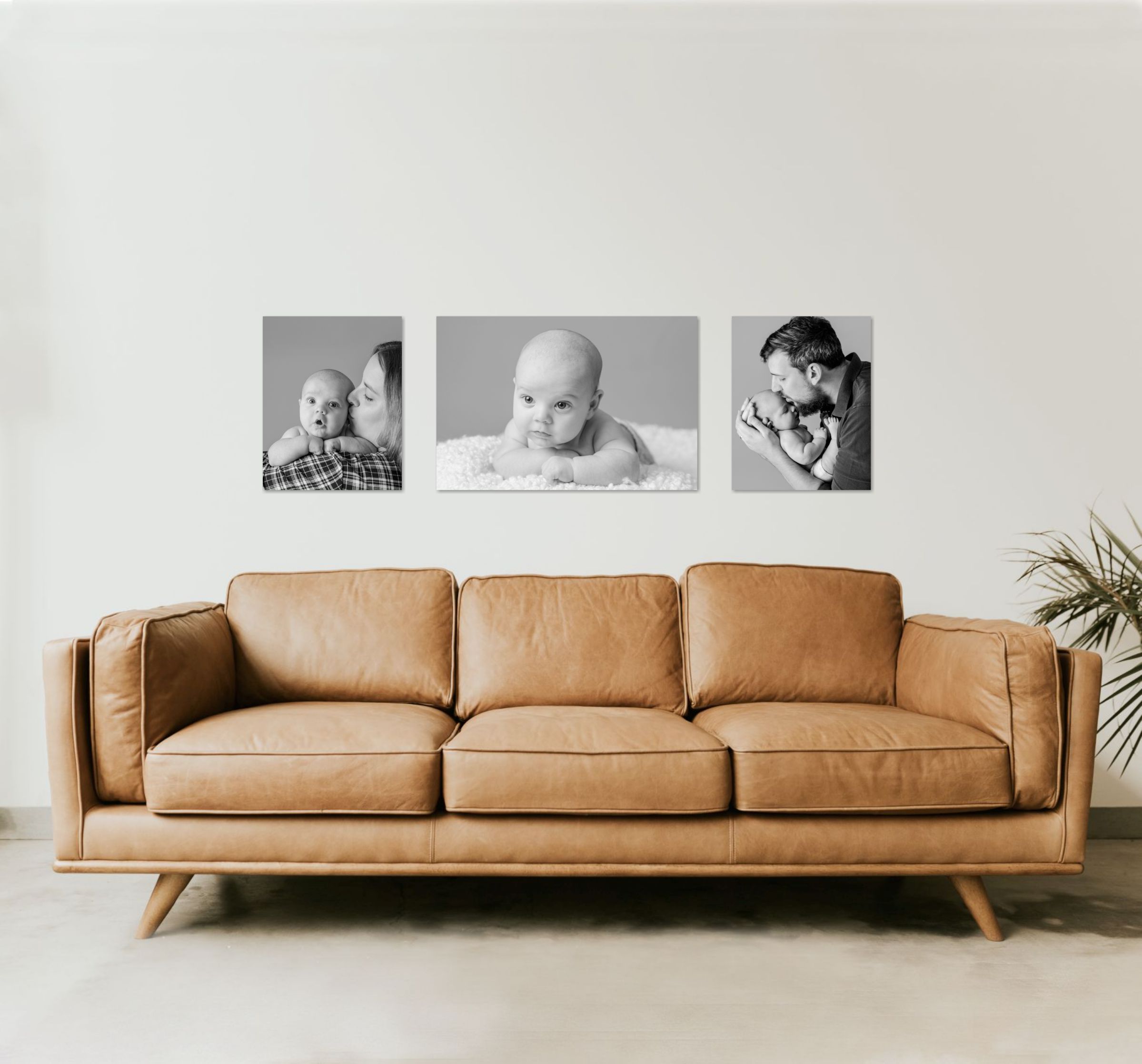 A Bit of Both!
My collections offer the best value and enable you to have a wall art collection, AND a portrait box of your favourites as individual prints with matching digital files.
DON'T FORGET TO DOWNLOAD MY
Insider Guide to a Successful Family Photo Session.
After many years of photographing families, I going to share the key factors that contribute to a successful family photo session with you. 
Leave your details in the boxes, and I'll email it straight over.