Capture your pregnancy and new baby for posterity
Celebrate with two photoshoots, one of your pregnancy and a second at a later date after baby's arrival (up to 6 months old.) Includes two 4×3″ prints (of bump & baby) in a keepsake folio for £95. 

Celebrate Your Pregnancy & Baby's Arrival
Before your baby makes an entrance into the world and changes your life completely, take time out for some beautiful photographs of you and your bump.
It's a wonderful way to record all that is amazing about pregnancy, and the incredible things your body is doing to grow and nurture this new life.
I'm an experienced maternity photographer who's captured mothers at all stages of pregnancy. And I'll help you document your journey to motherhood before AND after your little one arrives.
Let's create photos you're proud to share with your kids and grandkids for years to come.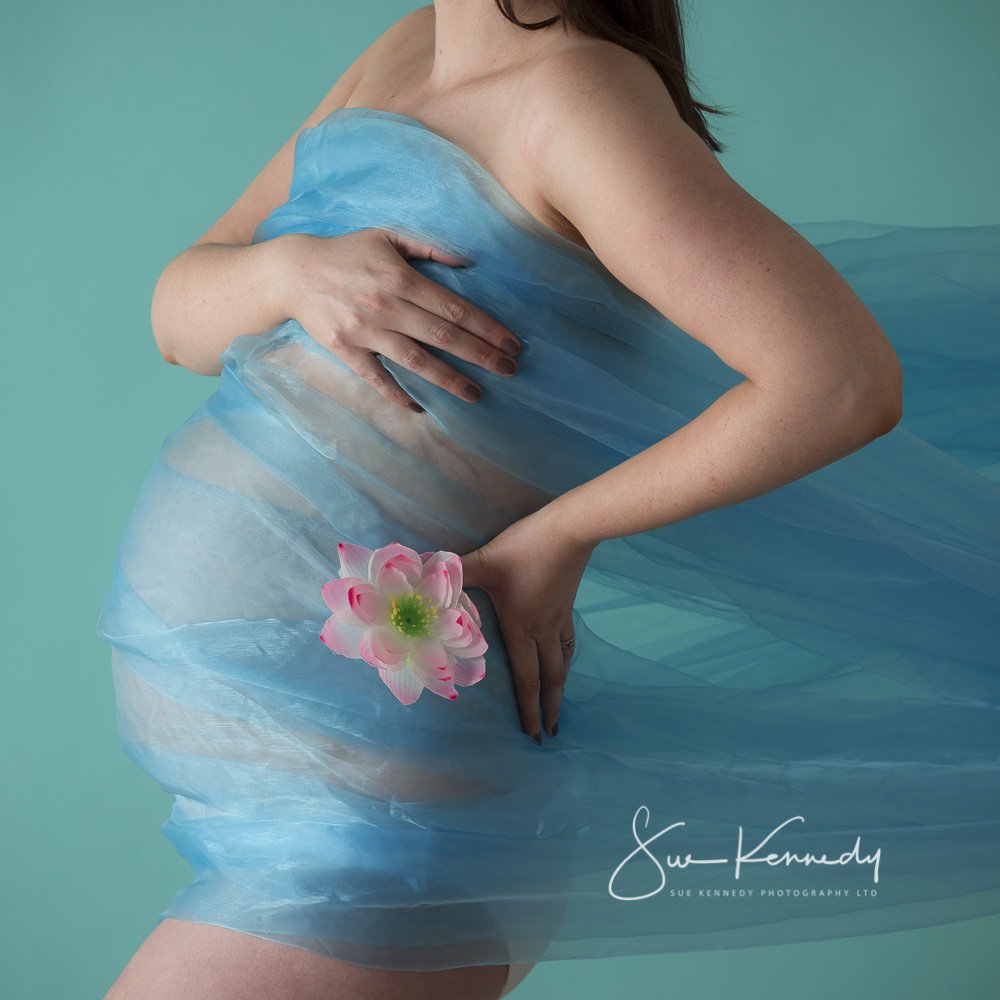 What you can expect
Let's document your journey to motherhood with a maternity shoot AND a baby shoot
Timing is everything with this session! We want optimum bump shape, but not too close to your due date in case baby arrives early.
I recommend booking your maternity portrait session after your 20 week scan, so we can plan a session for somewhere between 24 and 35 weeks.
Two, one hour sessions – one of your pregnancy and one of the new baby (up to 3 months old) at my Harlow studio (worth £125 e.a.)
Then in the luxury of a private viewing session you can browse the carefully prepared images, and select any additional products you wish to purchase.
Included is a desktop folio contain two 4×3″ prints of bump & baby (worth £150).
A lovely gift certificate is included for you to print or send.
If this sounds like your sort of thing, you can buy now and print your gift voucher straight away, and when the recipient is ready – book their photo shoot online. Full details are on the gift certificate & emailed to you. See you soon!

Terms & conditions for Gift Vouchers
– Must be used within 6 months of purchase
– May not be used in conjunction with any other discount or offer, and may only be used as described
– May not be used to purchase photographs from a previous photo session
– Not transferable
– May not be re-sold to any third parties or via the internet
– Not exchangeable for cash alternative
– All use is subject to the usual full applicable terms and conditions of purchase for products, memberships and sessions available on my website.
– Sue Kennedy reserves the right to restrict voucher usage to these terms and conditions, and any additional arrangements are entirely at her discretion

let's start a conversation!
Sue Kennedy Photography Ltd
Parndon Mill, Parndon Mill Ln
Harlow
Essex CM20 2HP UK
Not ready to book, but happy to stay in touch?
Pop your details below.