baby's first year portraiture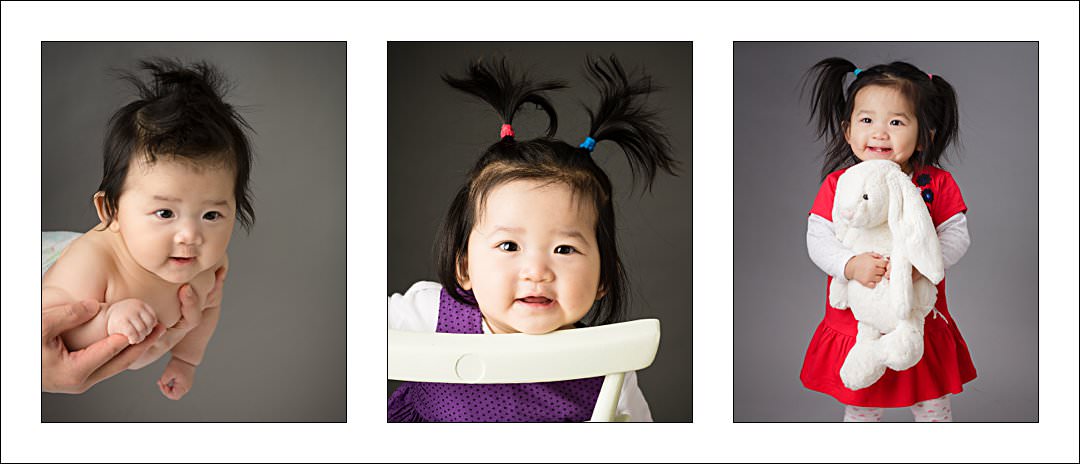 Your baby's first year will go fast, and before you know it they will have progressed from babyhood into toddler hood and then into childhood. Each phase has it's own qualities, but time does march on, and sadly once those moments are gone they are lost forever. That's why I have photographed so many babies on this 'watch me grow' plan, and heard so many times "I'm glad we did this", because you do forget.
It's so important for you to be able to cherish the memory of your baby from birth through to early babyhood to cheeky toddler. Don't let them grow up on your hard drive, ensure that your memory remains intact via some beautiful professional shots that perfectly showcase your child's character.
Location, location, location
Your photo session will take place at my comfortable dedicated studio at Parndon Mill, on the edge of Harlow, Essex. The session is designed to capture your child as they play, explore and rest.
Parndon Mill (an old flour mill) is a creative hub on the edge of Harlow, which is where many other creative businesses are based. It's a bit of a well kept secret next to the river, but the location offers the option to take the session outside and make use of the fabulous private grounds that surround that Mill. This link takes you to a short video all about Parndon Mill.

Celebrate baby's first year with a custom photo shoot to capture key milestones in your baby's development. Together we plan your sessions across the year to suit you & your child, to capture moments like tummy time smiles, sitting and those first steps. A total of 3 milestone sessions.
After each session I prepare a beautiful slideshow video of the best photographs from our session. From this you can select your images in line with the fixed price package you have chosen which includes a number of images on a convenient monthly payment plan.
Save
How much does it all cost? The simple answer is from £75 per month or £900 AND this includes 30 digital files (10 from each session printable up to 10x8 inches), a mini print box of your chosen digitals, and a custom app for your phone.
Also included:
Photography time and creative talent across each of your chosen sessions. You choose from these options: bump, newborn (for babies under 10 days old), head up (3-5mths) , little sitter (6-9mths), standing (9-15mths) & siblings.
Use of any props and accessories as required
Preparation of your images for each viewing session
One watermarked preview image on Facebook (if you wish)
A custom viewing session – I can give as much assistance as you need in making your selections. I have a huge range of products including, Wall Art (traditional frames and contemporary floating prints), printable images on a USB, albums and other print options.  Prices range from £65 to £785, should you wish to top up your package.
 To find out more  please call 01279 433392