How much does a photoshoot cost?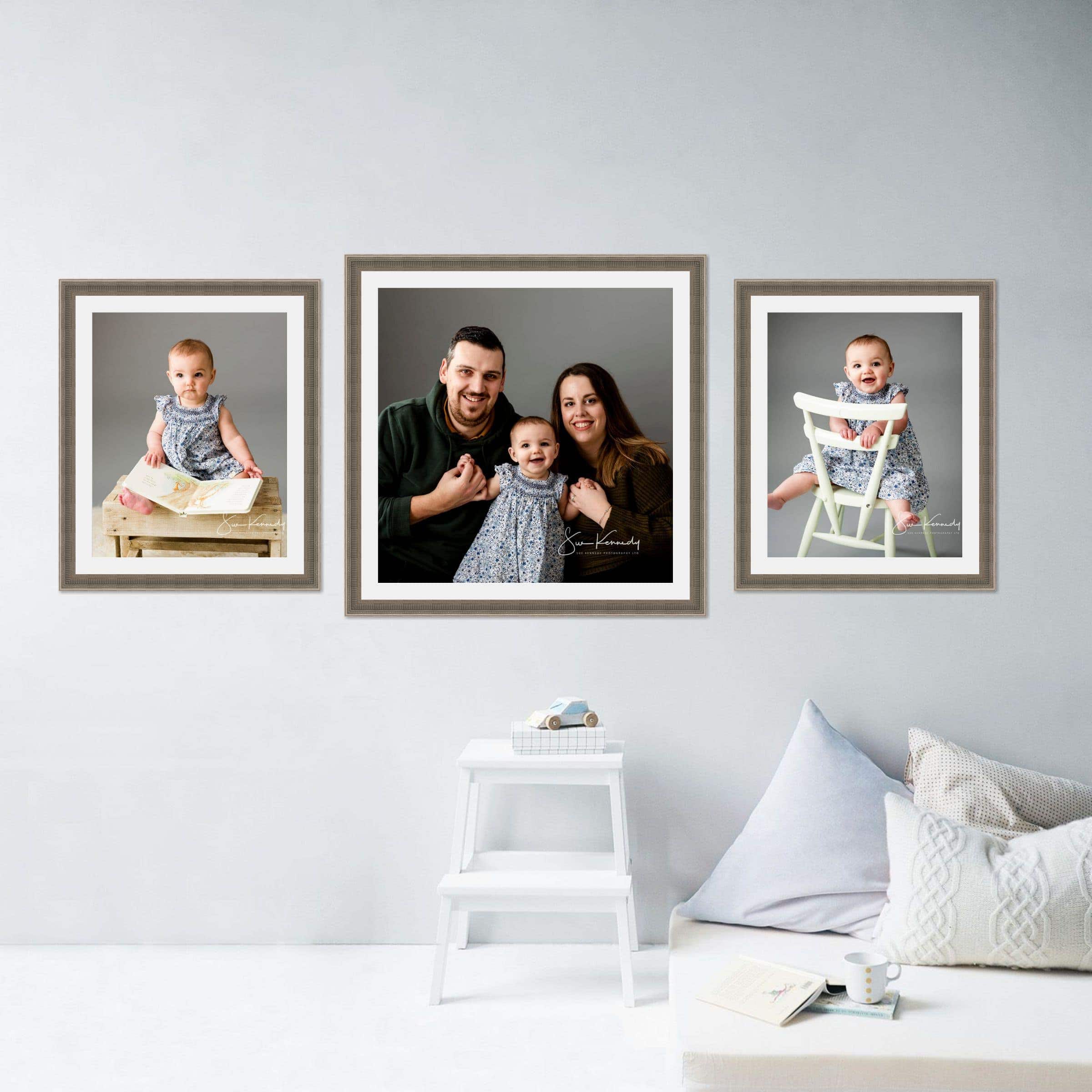 Answered Simply:
1. Your photoshoot booking fee plus+
2. Whatever you choose to spend on products like wall art (think canvases or framed prints), albums, and gift prints.
My goal is to create photographs you are proud to display, not leave unseen in a drawer.
I believe having family photos around the house, makes it a home.
Your Photoshoot Includes: 
A telephone consultation so I can help you prepare for your photoshoot, and tailor it to your family or baby.
Up to 60 minutes of studio time (with babies this may be shorter as they will tire more quickly, but don't worry I am used to working with their routines.)
After your photoshoot, we will arrange an appointment for you to view the curated and edited results on the big screen, cinematic style.
I use software that enables us to select your favourites and give you an idea of how the finished photographs would look displayed on your wall or in an album.
The photoshoot session booking fee is payable when you book and secures your date & time in my diary. It does not include any product or digital files.
As a rough guide, most of my families typically invest between £400-£1,500 on their family or baby photography.
Products – What Can I Buy?
I have a range of products to suit every budget including, Wall Art (canvas art wraps, and traditional frames), albums, and other smaller print collections.
Prices range from £190 to £1,325.
After your photoshoot, I'll walk you through all the different options and we will put a date in the diary for you to return and view a carefully edited selection on a big screen, and go from there.
You'll also get a product and price list to take away and look through before your viewing. There is no pressure to buy anything. My aim is to create a small collection of images that you love, but I don't like being sold to and I genuinely have no desire to 'sell' to people who have put their trust in me and allowed me to photograph their family.
A price guide can be found here.

GET IN TOUCH
It's always lovely to hear from you & answer any questions. You may find my frequently asked questions useful. Or if you are thinking of booking a photoshoot and want to check availability, my online booking calendar is also an option.
Either call 01279 433392 or email me below. Please fill in as many details as you can.

let's start a conversation!
Sue Kennedy Photography Ltd
Parndon Mill
Harlow
Essex CM20 2HP