Squeeze in and cuddle up for this relaxed and fun family shoot.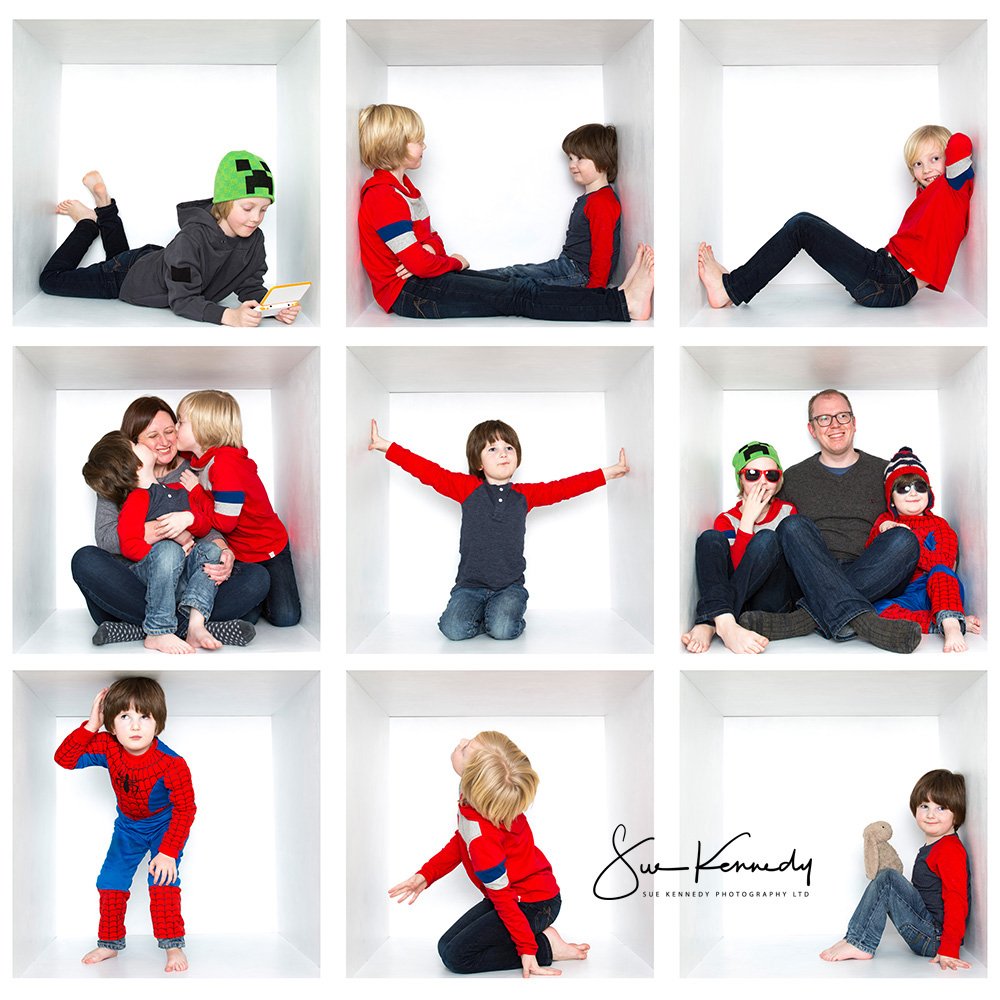 I have had so many parents comment on how surprised and thrilled they are with these.
Nervous that their children would not want to join in, reluctant models, sometimes shy… but they quickly enter into the fun spirit of these sessions. Squishing them into small spaces seems to break the ice!
We have lots of ideas on what to bring, and what to wear to get the most from your session. Kids (and secretly the grownups too) love personalising their time in the box.
Take a look at the Dress for Success Guide for some of my favourite White Box art-works.
The White Box Sessions work anyone from sitting babies and upwards, anyone who can get in the box and out again safely really!Save
Save

The session fee of £100 brings one full hour of relaxed (and ridiculously fun) studio photography with me at the glorious Parndon Mill Studio.
We'll set a time for you to view the results 1-2 weeks later, then in the luxury of the included private cinema-style viewing session you can browse the carefully prepared images, and select any additional products you wish to purchase.
You'll have a product and price list to take away and look through before your viewing to give you time to look at the options. Prices range from £75 upwards and there's a fabulous and very cool range to choose from.
If this sounds like your sort of thing, fill out the form and I'll get right back to you with full details and a scheduling link so you can choose a time to suit you and your family. See you soon!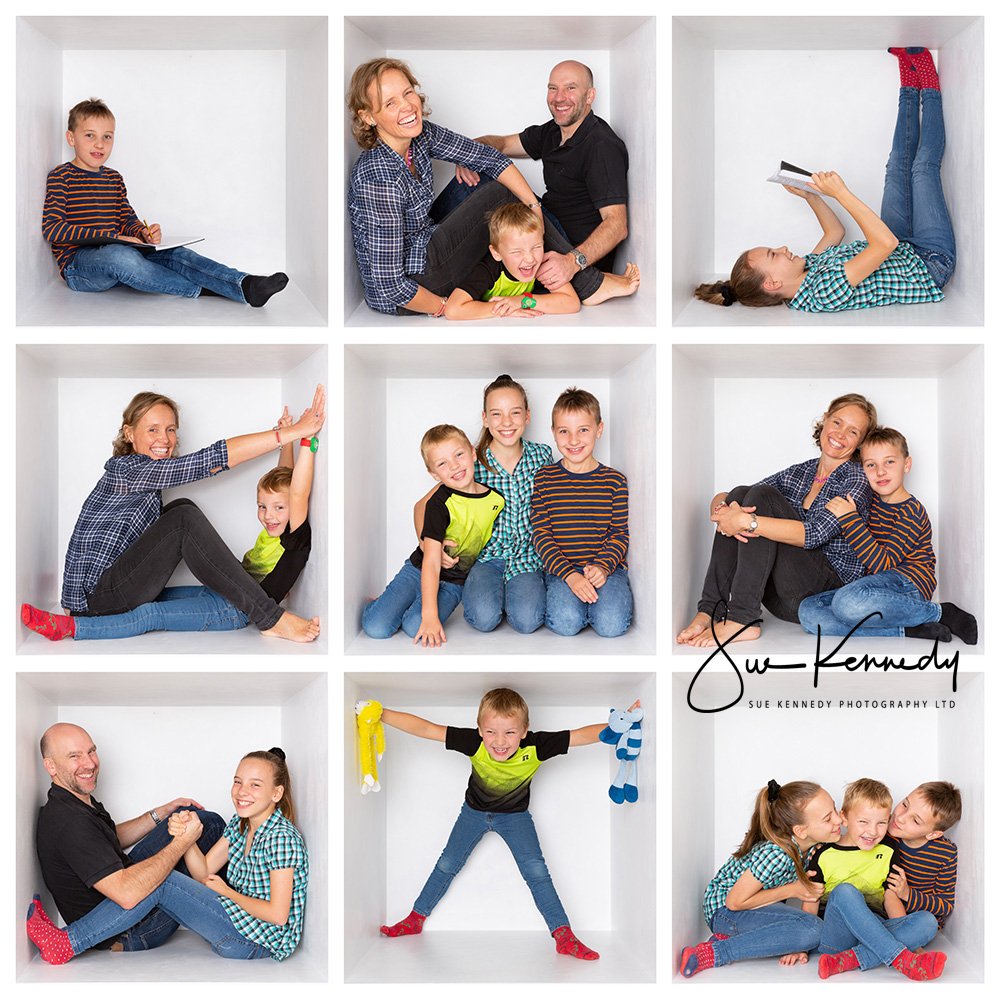 To start the ball rolling just fill out this form…

Sue Kennedy Photography Ltd
Parndon Mill
Harlow
Essex  CM20 2HP