Ever caught yourself wishing you could snag all those fantastic family giggles in a photo frame?
A White Box Portrait Experience offers just that, it is a photo session inside a handbuilt white box that's big enough to hold up to three people at a time. Inside the box, anything goes! It's a chance for everyone to be silly, and show off their character.
Fill out the form and I'll get right back to you with full details 👇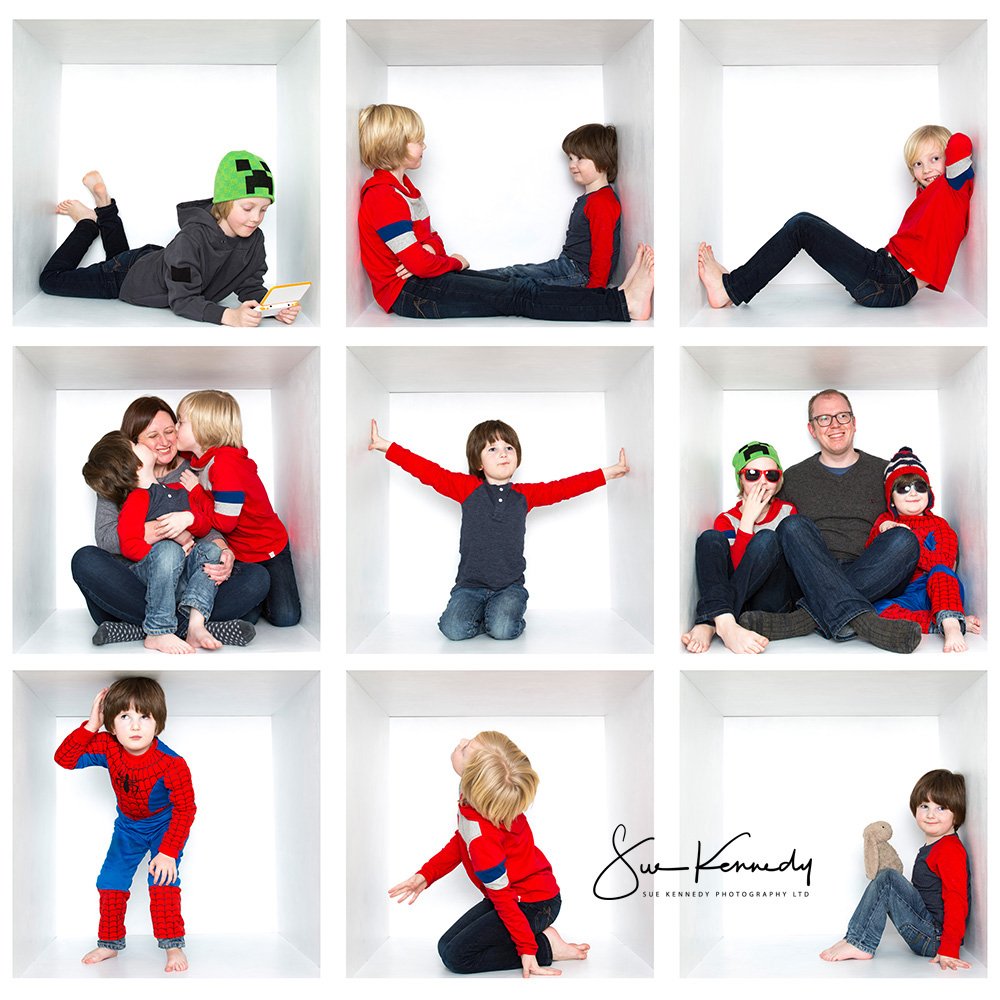 If you've always wanted to book in for family photos but felt nervous that your children would not want to join in, or would be reluctant models, sometimes shy… then this is the photo session for you.
Children quickly enter into the fun spirit & silliness of these sessions. Squishing them into small spaces seems to break the ice!
You can add your own personal touch to the box with props, colourful clothing or toys
The White Box Sessions work anyone from sitting babies and upwards, anyone who can get in the box and out again safely really!
Each Box Portrait Session costs £59 and includes:
A fun family photography experience in the box,
At my Harlow studio. Allow an hour.
We'll set a time for you to come back to the studio to view the results a week later at your ordering appointment.
Personalised cinematic ordering appointment
includes showing you all your edited photographs, and a mock up of the nine best boxes that I think tell your story, as we create your family grid.
£100 toward the purchase of wall portraits
You'll have a product and price list to take away and look through before your viewing to give you time to look at the options. Prices range from £450 upwards.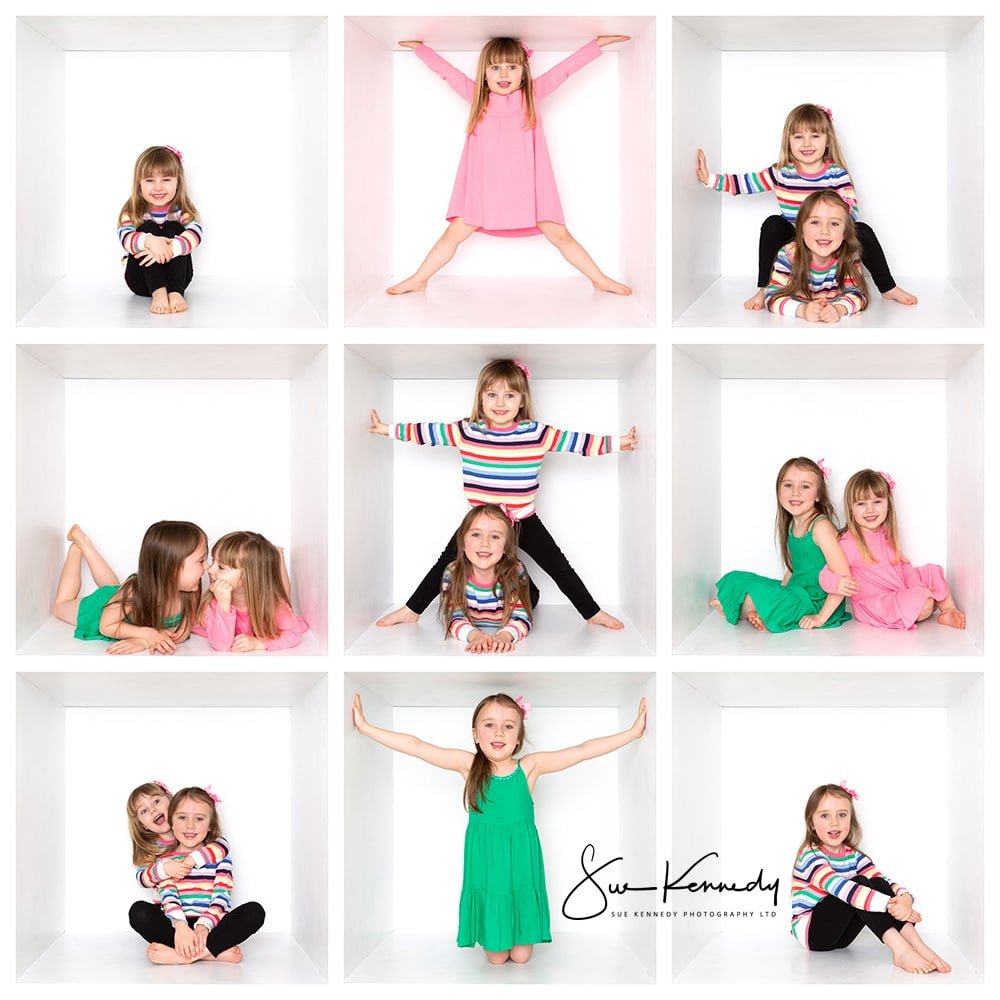 Frequently Asked Questions
Where does the portrait session take place?
At my studio in Parndon Mill, Harlow, Essex, CM20 2HP. Parking is free and plentiful,. Full directions are sent with your booking confirmation.
WHAT SHOULD WE WEAR/BRING?
Yourselves and any props, toys or silly hats you would like to include. Bright and bold coloured clothing works well.
WHEN CAN WE BOOK IN FOR?
Sessions are available Tuesday to Saturday.
HOW MANY PEOPLE CAN COME ALONG?
The whole family. I'll take a range of photos with everyone individually as well as in groups. 
WHat if someone is ill?
Please let me know so that I can offer a suitable alternative appointment. I understand how easily little ones pick up bugs.
As much notice as possible is appreciated, but I know this isn't always how it plays out.