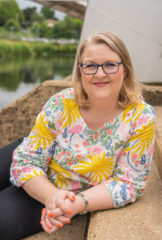 About Your Podcast Host – Sue Kennedy of Sue Kennedy Photography
Sue is a professional portrait photographer based in Harlow, Essex and she specialises in baby, child and family portraiture. Being a parent, she understands just how special your child is to you and her aim is to produce a collection of images that are natural and meaningful to your family. No two moments are ever the same and she wants to perfectly capture those early precious memories and the natural character of your child.
For more information please call 01279 433392, or visit the Sue Kennedy Photography website.
---
Don't forget to subscribe wherever you are listening, so you never miss an episode, and share it with your friends.

---
To find out more about booking a baby or family photoshoot
I've been photographing, bumps, babies & families here in Harlow, Essex since 2004.
If you are local to me and want to book your own portrait experience, then read on!
I know you don't want to spend forever sorting through all the different packages and options out there.
You just want to find someone who's experienced and will be able to deliver great photos that look and feel like your family without a lot of fuss & fluff.
I specialise in babies of all ages, so there's no pressure from me to come in when your baby is brand new. Babies are cute for a long time, and once their little characters emerge it's a great time to start capturing memories.
I have built my whole business around making this whole process extremely easy for you and creating beautiful photographs I know you'll love.
To get started click the link here, and book a 15-minute call with me.
It's definitely the fastest and easier way to answer all of your questions and to start talking about the next steps.
I can't wait to hear more about you & your family.
Episode Transcription:
Sue: (00:04)
Hello, and welcome to the Photographs in the Shoebox podcast with me, Sue Kennedy. This podcast is all about helping and inspiring you to tell your family's story in pictures. Today, I wanted to talk about the photographs that you take when your children return to school, the first-day school photographs. In our family, we always took them by the front door. I suspect we eye-rolled our mother every time we had to do it, but it's resulted in a nice collection of different ages in our pristine school uniform, as we progressed through the school years. So we did it each and every year. It's the sort of thing that makes my daughter eye roll me, but she gets on with it.
Sue: (01:03)
My top tips would be, to not over-complicate it, really just take the photograph. Don't miss your chance by faffing. They're excited and nervous about returning to school. My daughter just wants to make sure she's not going to miss the bus, so I have to be fast. So if you have got other children, then include them in the photographs. I would still take (photograph) the children individually, as well as taking a sibling shot as well because it's interesting to watch them grow, especially when your younger brother suddenly is taller than you, even though he's two years younger. Now, how did that happen?
Sue: (01:49)
But anyway, so pick the location wisely as well. We always use the front door. It's a good option. It's a fairly neutral background, which is what you want. In the house we're in at the moment, we use a grassy area out the front that has got trees as the backdrop. I mean, obviously, it changes because you move house and the light changes, but just pick a neutral background and get that shot (photo) of them in their school uniform on the first day.
Sue: (02:23)
One of the reasons we use sort of the trees out the front of the house is that our front door is in a really odd position. It's a side door actually. So I get really strong, mixed lighting there. So I don't want half her face in bright sunlight and the rest in shadow. The trees work really well for me because her face is still front-lit, but she's not squinting because the trees are providing enough shade to achieve that. It's quite hard to explain that on the podcast, but yes, I want even light on her face, basically.
Sue: (03:09)
And then the next step would be to say something silly so that you get the best smile, not the cheesy smile. I've tried everything with my daughter. She knows them all now. So she purposely doesn't react to them, but with other children, I find if you shout something like smelly socks or poo or even sneeze, they will giggle at you. You will find your thing. You will find the thing that makes your children giggle and get the photograph that you want.
Sue: (03:52)
Once you've done that, keep it safe so you can make a collage of all the first day back at school images that you're going to collect over the next 13 years, and then you can collage them and really embarrass your kids, which is what I'm aiming to do, but it is nice, isn't it? We all see the updates on social media where the child is starting reception and then before you know it, they're off to secondary school and you've kind of got the reception picture with the year six picture and it's amazing. It's amazing the transformation. And when you're in the moment as the parent, you forget how fast they're changing and they don't stay little for long.
Sue: (04:47)
Another thing you can do, and actually when they're finishing primary is a great time to do this, is a little bit of time travel. Print off the photograph of them when they first started school and get them to hold it as they are now and that's just a fun photograph to do. Another option would be something like a simple chalkboard and just say, what year it is. If you want to get really fancy, then include other details like their favorite toys or their favorite subjects, things as in stuff that they like doing or they have, because it changes and you do forget.
Sue: (05:30)
To summarise, I think the most important thing is just to take a photograph of them on their first day or sometime in their first week back at school while the uniform is still clean-ish. Well, it should be clean on the first day, but you know how they are. They can go off looking pristine and come home looking less so because they've been having fun, running around the playground and they really don't care what their hair is doing. It's not a bad thing. It's just how it is, isn't it? But we all like to have the photographs when they're looking fairly groomed and well-kept like somebody has put some attention into the details there.
Sue: (06:15)
And pick your location. We didn't realise the front door was such a thing in our family. My husband actually, well, he wasn't my husband then. As he got to know the family, he'd realised, we always took photographs at the front door and we'd got married. We'd had our daughter and he was miffed one day because he'd never had a photograph at the front door. I think I'd taken my daughter round to the front door to take her photograph with granddad, and he was like, "Well, you've never done that with me." It's because my mother had passed a few years earlier and she was the instigator of it. She would always make sure they had a photograph of my brother and I on the first day of school by this front door, and I guess you just forget that those things are a thing until somebody else is looking through and notices it.
Sue: (07:18)
Anyway, he had this photograph, the three generations. It was in fact, him, our daughter, and my father by the front door. So I still like looking at that image actually. Anyway, I hope that has inspired you to capture this little snippet of family history so that you've got it forever to look back on. Take care and have a good week, and thank you for joining me today. Bye for now.