Listen Here:
December Photo Challenge
As Christmas approaches, I share a few ideas of photographs to take whilst enjoying the festivities during December, to prompt you, and avoid the "I wish I'd taken a photo of that!" moments.
So the December Photo challenge is to capture a photo a day during December that tells your Christmas countdown story.
It is only 31 sleeps ….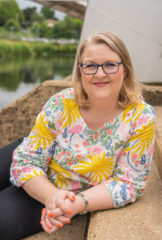 About Your Podcast Host – Sue Kennedy of Sue Kennedy Photography
Sue is a professional portrait photographer based in Harlow, Essex and she specialises in baby, child and family portraiture. Being a parent, she understands just how special your child is to you and her aim is to produce a collection of images that are natural and meaningful to your family. No two moments are ever the same and she wants to perfectly capture those early precious memories and the natural character of your child.
For more information please call 01279 433392, or visit the Sue Kennedy Photography website.
---
Don't forget to subscribe wherever you are listening, so you never miss an episode, and share it with your friends.

---
---
Transcription of December Photo Challenge
Hello and welcome to the Photographs In a Shoebox podcast with me, Sue Kennedy. This podcast is all about helping and inspiring you to tell your family's story in pictures with a gentle reminder to print the photos you love.
Right, so today I wanted to dive a little bit deeper into photo ideas to take in the countdown to Christmas. As I record this, we are in the last few days of November, Black Friday is fast approaching as is the quarterfinals of the Strictly Come Dancing TV programme, which in our house really marks the start of the Christmas countdown. That, and the fact that I have a daughter who loves Christmas and is telling me how many days it is until Christmas from about August. I'm sure she'd start in February if I let her, but she hasn't so far, let's not give her any ideas, eh? So the reason I mention this is there are a lot of photo opportunities in the run up to December, sorry, during December to capture those sort of Christmasy memories. It's a time of year where you tend to do a few different things.
And if you are anything like me and use apps on your phone, you'll find that in future years, you'll get the reminder popping up that says something like three years ago on this day, and then up pops a video or a photograph of something you were doing, and that gets extra special as your children grow. And it's a nice memory to have. Obviously, it would be wonderful if we could all create an album of our Christmases each year, but it is such a busy time of the year, we have to be realistic I think. So I'm mostly going to focus on family activities, but obviously being a photographer, I've been known to digress into other details of Christmas like my takeaway coffee cup that has a Christmas design on it and my daughter munching on the Christmas gingerbread man that she's having.
So I like to go out on a morning walk. And if I see things like winter berries or frosty leaves, something that is wintry, I will add that to the collection as well. But for this, let's just focus on the family memories. So for me, it's about capturing everything that happens in the run up to Christmas. So it might include when you're decorating a gingerbread house with the children, you might be making mince pies, I think I managed that once, it got too messy. Maybe if we're lucky and we have snow, we will be building a snowman. I like to capture the Christmas lights. If you live in that area where people really go to town on decorating their front gardens, it's a lovely thing to capture. I'd suggest you do it late afternoon so it's not completely dark.
And that'll give your phone camera a chance of capturing some of the details. I also like to photograph our Christmas tree once we've finished decorating it each year. And the artwork that they do at this time of year, I tend to, well, I keep the special bits, but I also tend to photograph it. My daughter's school used to, well still does, but she's left, they would do (design) a Christmas card. Each child would do a Christmas card and I would take a photograph of the finished artwork before it went off to be created into cards just because I liked it popping up in my feed to say what I said before, the five years ago thing. And also we've kept the cards over the years so when we get the decorations out, all those little memories pop out again and we add a few new ones as well.
So I'm sure you will have other gatherings that throw up photo opportunities like school plays. If they're still doing nativities, I guess it's all still a bit strange this year with the pandemic, but it's nice to capture those details. It's important to capture those details because it's part of your children's childhood and they probably won't appreciate the significance of looking back on them until they're a lot older, but it's still good to capture them for them. And it's good to get the embarrassing Christmas jumper photo I feel so that when they're much older and wouldn't be ever seen wearing a Christmas jumper, you can pull that out and be a cheeky mummy about that. But each to their own, I guess. So there's just a few ideas there. So if you have more to add to the pot, then please do drop me a comment on social media @PhotographsInaShoebox. Anyway, that's all for this episode. Don't forget to subscribe wherever you are listening so you never miss an episode. Thank you for joining me today. Bye for now.