Five of the best baby photo ideas
One of the best things about family pictures is their ability to tell a story, create an image in one's mind and evoke a precious memory.
With that said, it's important to remember that not all family photoshoots do this. A bland, lifeless portrait without any personality is unlikely to have too much warmth or sentimentality. Consequently, it's important that when any family pictures are being taken, a lot of care and thought goes into composing the shot, so that the end result is as impressive as you'd hoped for.
This is especially true of baby photos.  Until you've been a parent, it isn't easy to sum up just how personal the journey of childbirth and child-rearing really is, but if you're a parent, you'll know how special and individual your pride and joy is.  The difficulty is in encapsulating the individuality and character of your little one in a photo, and that's why it's so important that a baby photoshoot has direction, as a plain photograph of your baby will be just that: a plain photograph of your baby.
With that in mind, I thought I'd share with you some of my own newborn photography ideas (complete with pictures).  Head to a baby photoshoot armed with a few of these ideas (tweaked to perfectly capture your baby's character), and you'll have a great chance of creating a picture that will be able to evoke emotion and tell the story of your child's life.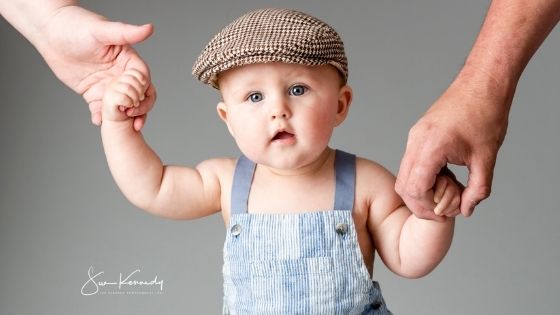 When it comes to props, I'm always really interested in how children interact with them, and one of the things I've found is that often the interaction they have with the props will be fairly typical of how they always interact with inanimate objects.
This might seem fairly mundane, but it really isn't!  Has your child got a mannerism that they always do when wearing a hat?  Or a face they always pull when you hoist them up onto a chair?  That's the stuff you want to remember, and by incorporating familiar props, you'll be able to make sure those mannerisms and expressions are captured on camera, forever.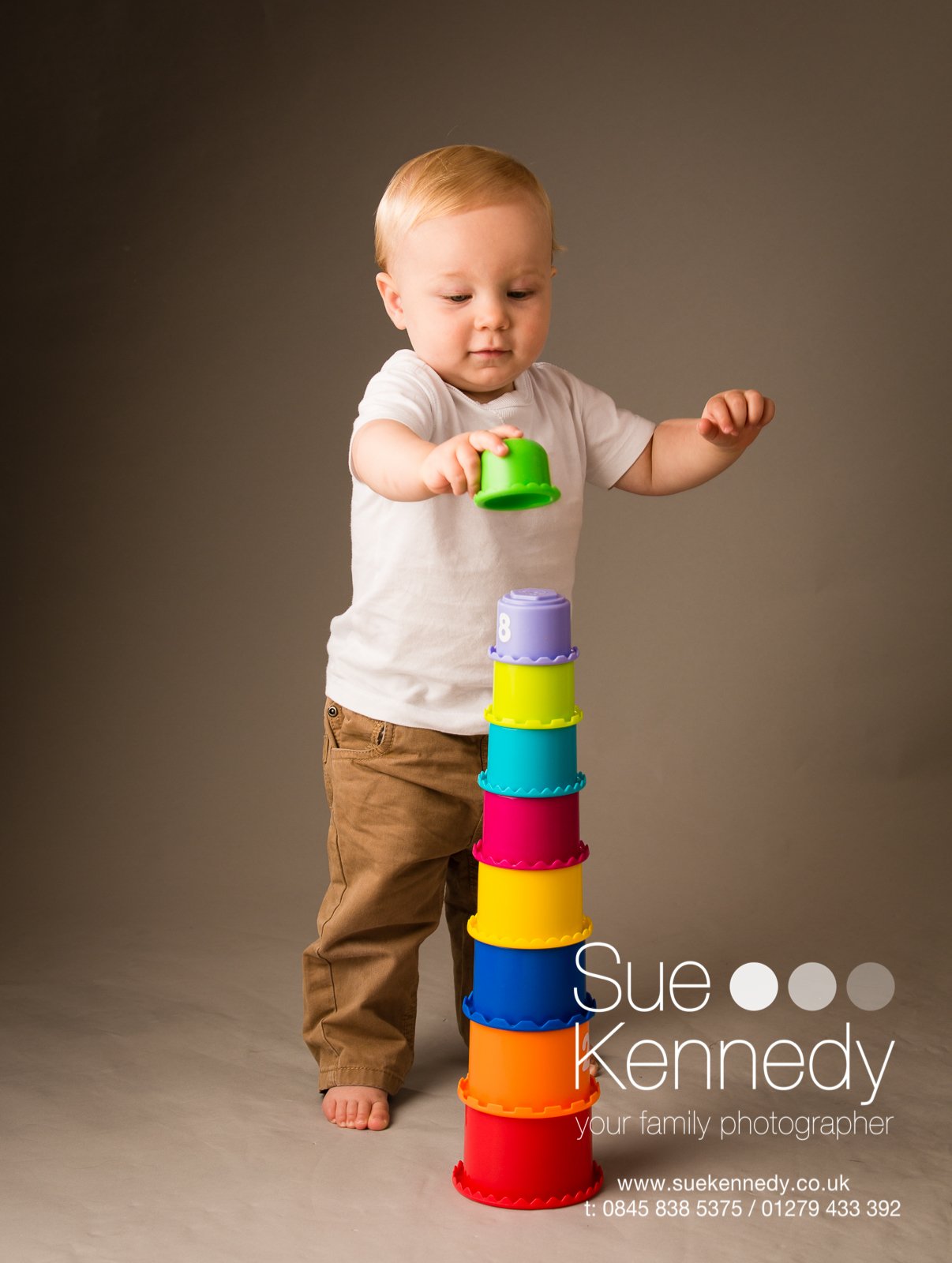 In this shot, Finley is building a tower, and one of the things I think is absolutely wonderful about this shot is the way that it charts his progression.  The old adage really is true – they grow up too fast – and sometimes as a parent, it's difficult to see where the time has gone!  Therefore it's crucial that you record the various steps your baby takes, and a shoot like this helps remind you of the progress they made when they were small.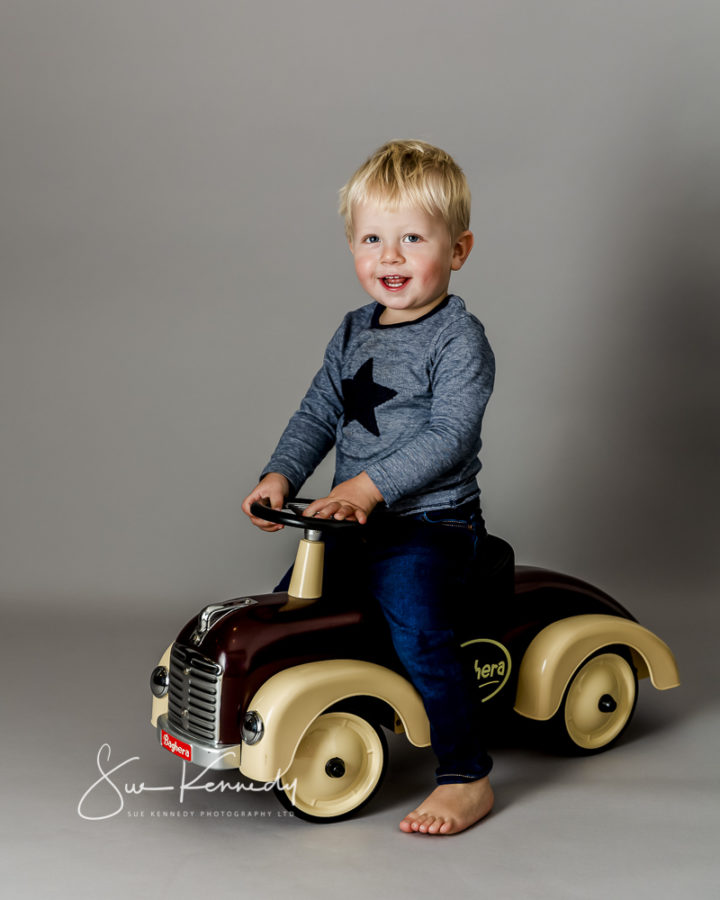 Here we see Ernest chilling out on this vintage car, and I think the joy captured on his face is just wonderful.  If your child has got a toy or a prop that they really love it can have quite a profound effect on you.  The joy that a child has when interacting with something that they love is priceless, but you can make sure you capture a memory of it by having a shoot with that toy as the centrepiece.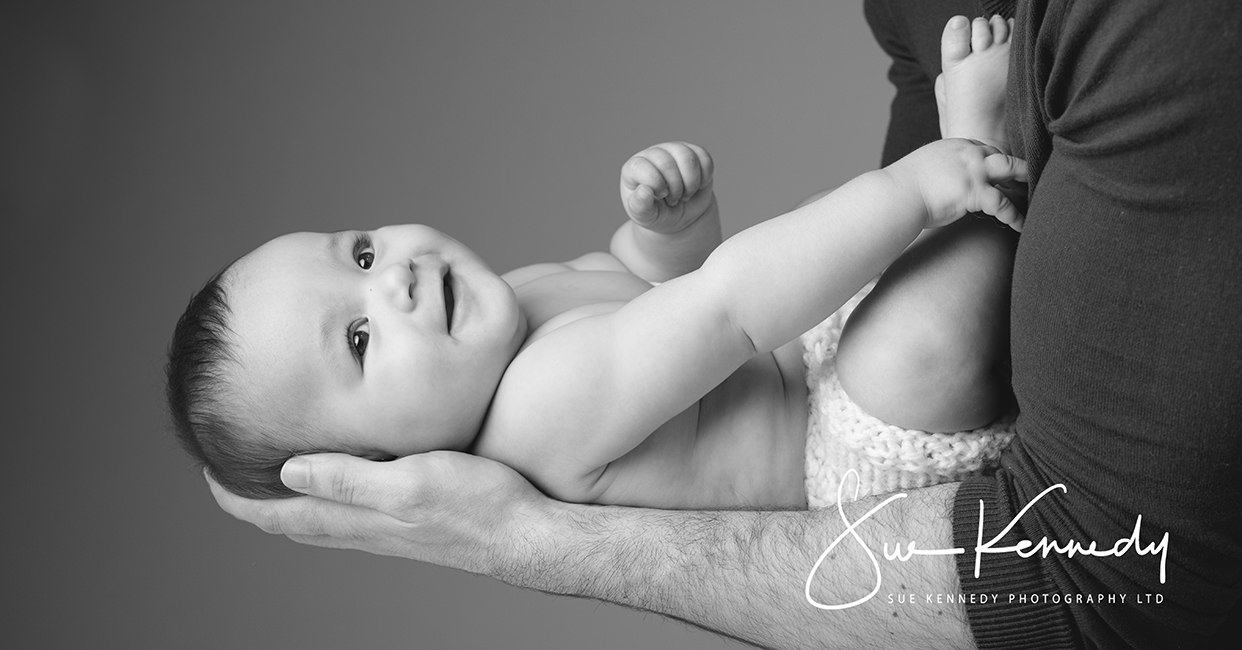 The parent-child combos are particularly special, and in terms of evoking emotion they serve so many purposes.  In this shot we get to see the size difference between father and child and the sheer contentedness of a well-looked after baby.  This is the sort of shot that will certainly stand the test of time.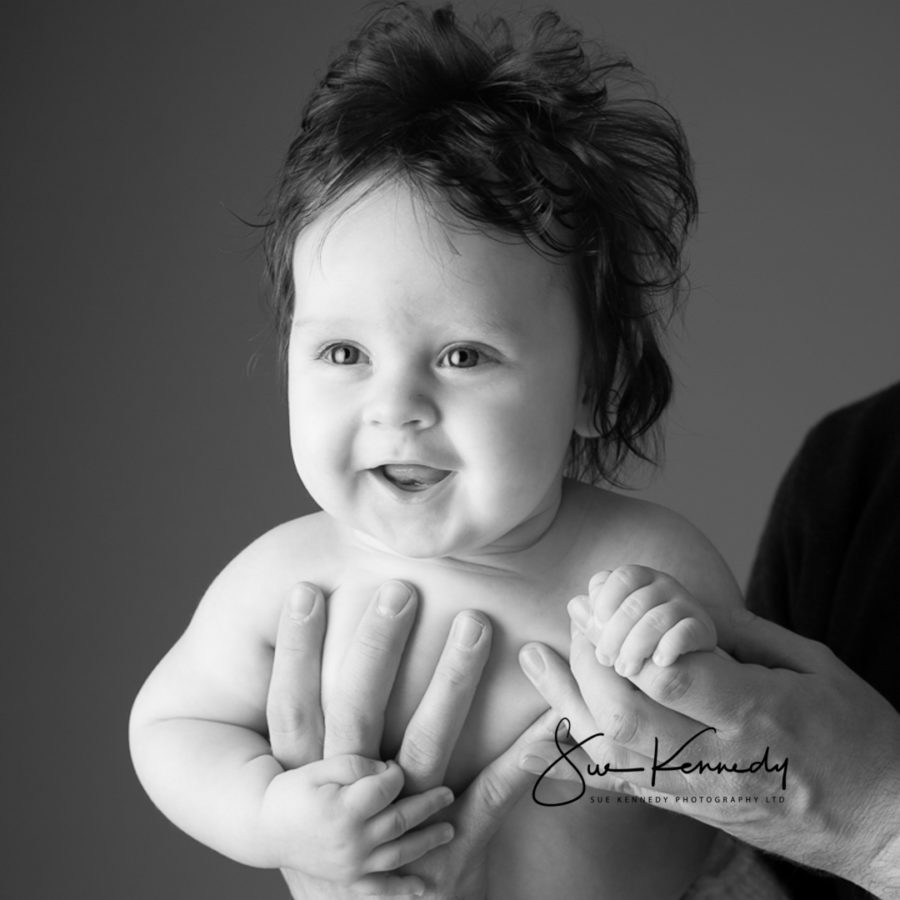 Children just love to be thrown around don't they? Being (gently) tossed around can lead to some of the cutest baby expressions, but often we don't think to record those expressions. Well let me tell you parents – they aren't always going to make those faces when you throw them around. In fact, it won't be too long before you can't even throw them around anymore!
You can learn more about my baby photography photo shoots here.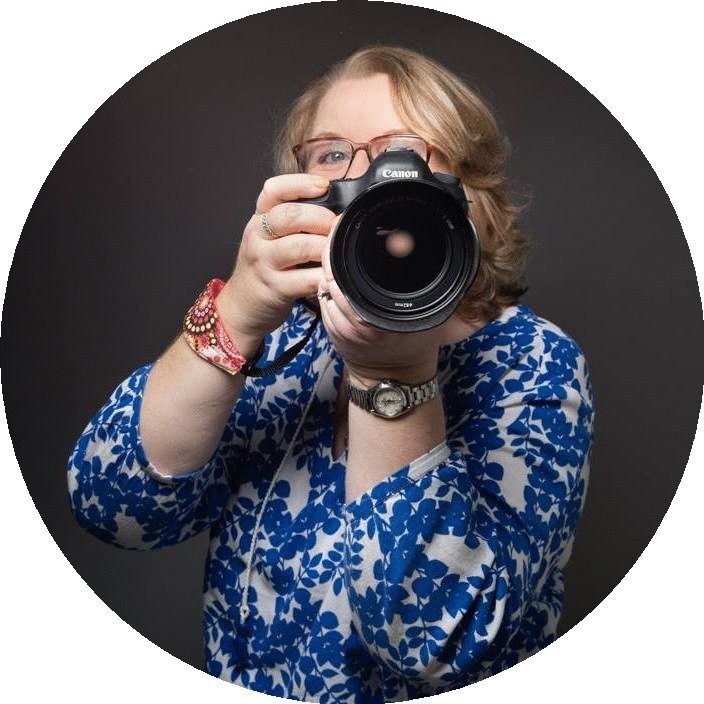 About the photographer: Sue is a professional portrait photographer based in Harlow, Essex and she specialises in baby and child portraiture. Being a parent, she understands just how special your child is to you and her aim is to produce a collection of images that are natural and meaningful to your family. No two moments are ever the same and she wants to perfectly capture those early precious memories and the natural character of your child. For more information please call 01279 433392, or visit the Sue Kennedy Photography website.