The first year of your baby's life is a truly special time that you'll want to cherish forever. Newborn and baby photography is the perfect way to capture those magical moments, and share as photographs and canvases to frame on the walls of your home. Before booking your first baby photoshoot, though, it's only natural that you will have a few concerns.
I understand the fears of every new parent, particularly those that have never booked a newborn photoshoot before. Here are eight of the most common concerns experienced by parents looking to book a baby photographer for the first time:
#1. "Will the photographer be careful with my baby?"
As new parents, even trusting friends and relatives with your precious son or daughter can be a little stressful. So handing your baby over to a complete stranger will naturally feel nerve-racking, even if you're in the studio, too. Therefore, finding a photographer that has a proven track record of working carefully with babies is essential.
The best newborn photographers have worked with hundreds of babies of varying sizes and personalities across all phases of the early years' development process. In addition to a gentle touch, the photographer will have toys and other items to keep your baby occupied, whilst also displaying patience and a non-forceful approach. They should also show empathy towards your concerns and actively work together with you for the sake of your baby. 
I've worked with hundreds of families and thousands of babies since opening up my Essex photography studio, and many parents come back to me with babies two and three! Either give us a call or pop into the studio before you book so I can get to know what you want before you book your shoot.
#2. "I don't want others to see the photos"
Moments matter, but those magical photos of your son or daughter are personal to you. If you've ever walked passed a baby photography studio in the past, you've probably seen photographs, canvases, and digital slideshows of babies from previous shoots. If the thought of having your baby's face in the window or on the internet for strangers to see is deterring you from booking a shoot, it really shouldn't.
Baby photographers need these to showcase their work, but do understand that not all parents are comfortable with the images being shown in the public domain. Any quality baby photographer will consider privacy to be an important issue and will actively ask for your permission. Nor should they pressure you into saying yes.
This is your baby photo shoot, and you deserve to have things your way. The thought of having other people see photos that you do not wish to be shared needn't be an issue. At least, not when you choose a family and baby photographer with a professional track record.
#3. "I can't afford the huge expense at once"
Perhaps you've been treated to a newborn photography shoots as a baby shower gift. Or maybe your finances have become a little tighter since you arranged the shoot. Either way, 'how much is this all going to cost?' is one of the most commonly asked questions I hear from parents booking their baby's photo shoot. Honestly, it's probably more affordable than you may think. Better still, there is a great deal of flexibility involved.
While your images won't be shared (unless you give consent) in the public domain, the digital images can be kept on file. As such, there is no commitment to pay for buy all the photos you love immediately. You have the payment plan option and just need to select your favourites at the post-shoot consultation. 
Meanwhile, I offer highly competitive prices on all prints and canvases, while additionally providing a wide range of products so that you can be sure to find a solution that suits your budget. I also created Baby Club to make sure you capture Baby's First Year affordably – without adding to your stress.
#4. "What if my baby doesn't perform?"
Even when after you book your shoot, you might be a little concerned about your baby not 'performing'. Common questions will include 'what if my baby won't stay still?', 'what if my baby won't sleep?', 'what if my baby sleeps the whole time?', and 'what if my baby wees or poos?'. While these are all fair concerns, you needn't worry too much.
A specialist in baby photography will be prepared for all situations and outcomes. Even if your little angel decides to be a little pickle inside the baby studio setting, your baby photographer will have the skills to overcome all challenges to grab those beautiful baby photos that show off your child's personality. 
It's impossible to predict how your baby will react in the studio, but it is possible to be prepared for all eventualities. With various backdrops, accessories, and lighting setups on offer, every shoot will produce stunning photographs. Moreover, you needn't be embarrassed about your baby's reactions to the unfamiliar surroundings. Seriously… at this point, there's nothing I haven't seen or prepared for!
#5. "The photoshoot will only capture one moment"
Whilst the baby photoshoot is designed to show your baby in a range of positions and situations, you are right to think that the shoot will only bring limited results. After all, babies are constantly growing while their appearances are sure to change at a rapid rate too. While the photoshoot will capture a magical moment, you'd probably prefer to record their development.
One of the best ways to do this is through a first-year package like Baby Club. It's a specially designed package where you visit us every 4 months from newborn to baby's first birthday – of course, you can extend the deal if preferred. This gives you the very best opportunity to see how your baby grows over the first 12 months of their life. It's a great way to get a wider variety of positions and outfits over their first year.
This type of package makes the organisational elements very easy whilst also enabling you to show off your son or daughter in all the different outfits they wear throughout the seasons. From stylish spring fashions to cosy winter outfits, the multi-shoot package covers everything. And it records those changes for you to cherish as a family forever.
#6. "What if I'm late to the appointment?
Let's face it, having a newborn baby makes your schedule more challenging. It's impossible to stay organised and keep to all timeframes – I get that! This is something that your baby photographer will appreciate, which is why sessions are booked to provide ample time. While turning up three hours late might not work, a few minutes after the time shouldn't stop the photographer from getting great shots during the session.
This provides time for feeding, outfit changes, and the many other challenges that may be faced during the course of a shoot. I believe that the best baby photos are captured when the session is relaxed and free from stress. Timings are a key aspect of this, which is why I goes the extra mile to make sure we work around baby's feeding and sleeping schedule to get the best shots as comfortably as possible.
I also appreciate that babies get ill. While I can't always promise that moving the appointment is possible, I'm happy to discuss this even at late notice. If there is another reason for changing the date (work, etc.), I can usually accommodate this when you contact the studio in advance. Similarly, if you are running late, do call first. If there is availability, I can move you to the next slot. 
#7. "I don't want my other children to miss out"
While the baby photoshoot is a chance to celebrate the addition of your son or daughter, it's equally important to appreciate that it completes your family. As such, you will naturally want some group families to go alongside the solo portraits of your baby. Likewise, you'll probably want some shots of your other children to put up around the home or share with your kids' grandparents. This is something I'd be happy to provide for you and your family.
Your baby shoot can be viewed as a family shoot with a little added emphasis on your newest addition. There will be time for shots of each child alone, the children altogether, each child with mummy and daddy, and big family group photos. Essentially, there will be enough time to squeeze all the family in – as long as you're not thinking about the extended clan!
Making other children feel left out is the last thing any parent wants from their baby photoshoot and this is something I can appreciate and respect having worked with families for over 15 years. So you can walk away with all the photos that you want of your growing family without the hassle of booking multiple sessions across different dates and studios.
#8. "I've left it too late"
Many parents wrongly assume that baby photoshoots need to be booked months in advance. They don't. While booking early can certainly give you the best shot at finding a slot at your preferred time and date, you can still book up just a few days in advance.
So even if your baby is a few weeks old, it's not too late to get those stunning photos you desire. This may even give you a better chance of finding a convenient time slot as you'll have a better idea of your immediate schedule rather than what's happening in a few months' time.
Even if you don't usually have an interest in professional photoshoots, newborn photography is a concept that appeals to virtually all parents. While you naturally have a few concerns, choosing the right photographer for your new baby pictures should put those fears to bed, allowing you to capture the magic of your son or daughter forever.
If you enjoyed reading this blog '8 common concerns about having your baby photographed' please consider sharing it with your friends. You can learn more about my baby photography photo shoots here.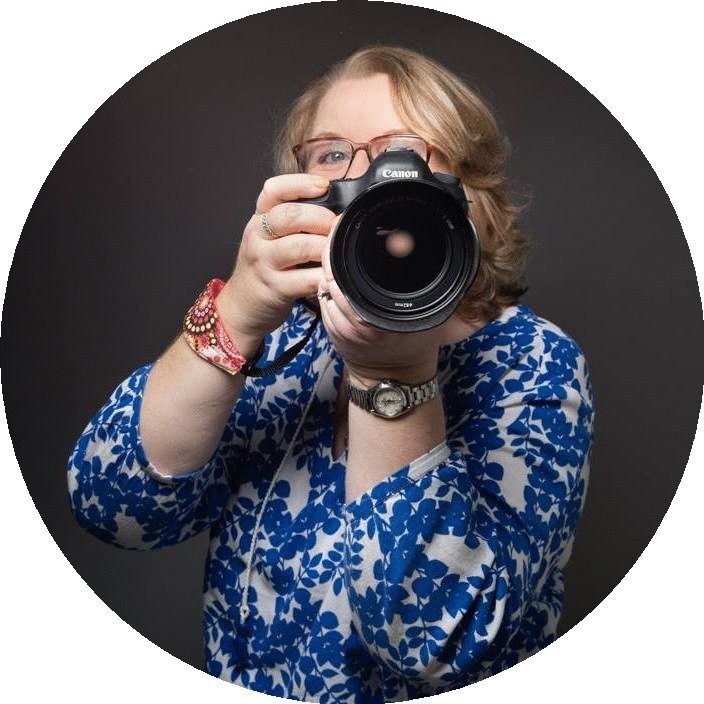 About the photographer: Sue is a professional portrait photographer based in Harlow, Essex and she specialises in baby and child portraiture. Being a parent, she understands just how special your child is to you and her aim is to produce a collection of images that are natural and meaningful to your family. No two moments are ever the same and she wants to perfectly capture those early precious memories and the natural character of your child. For more information please call 01279 433392, or visit the Sue Kennedy Photography website.