The first two weeks of your baby's life are a truly special moment, and there's no better way to capture them at their most precious than having a newborn photoshoot. After all, babies change and grow quickly over the first couple of months.
But from having spoken to parents who've come into my studio, there can be several potential problems that arise when booking your newborn shoot. 
So how can you make sure you've chosen the right family photographer for your baby, and walk away with photos that you're proud to share with loved ones?
Here are seven of the most common problems to keep an eye out for when you hire a newborn photographer, and what you can do to overcome these challenges and capture the best photos of baby. 
#1. Being rushed for time
Welcoming a baby into the world is the most magical thing you'll ever do, but it will be a hectic few weeks ahead. Ideally you'll want to have your newborn baby shoot before your little angel hits 10 days, and finding the time to book your appointment can be tough. Additionally, you could face problems as you try to find a free slot in the photographer's schedule that also links up with yours.
My recommendation is to book the appointment while you're pregnant. Even if your baby decides to make an appearance earlier or later than your due date, it will be possible to move the date of your newborn session. After all, this Harlow photographer that specialises in newborn photography can appreciate how quickly everything can change for you.
If you do need to move the date of your photo shoot, having the appointment already booked makes it easy for your spouse or a relative to book the new appointment once your baby has arrived. 
With my clients, I make sure to discuss this possibility at the time of your initial booking, asking for the name of an additional contact who'll be your designated person to make new bookings on your behalf. That way even if we need to move things around, you'll still have the peace of mind that your newborn photo shoot is locked in my calendar.
#2. Finding a photographer that will handle your baby with care
Allowing a stranger to take care of your baby is a daunting prospect at any age, but you're naturally more nervous when your son or daughter is only a few days old. Yes, you will be in the room at the baby studio, but you still want to know you're selecting a photographer that's not overly aggressive or simply doesn't know how to handle your precious bundle with care.  
It's not just about showing patience and love to your baby. Any chosen newborn photographer also needs to know about positioning as to avoid putting too much pressure on limbs, the spine, or their other tiny body parts. Any specialist newborn photographer should know how to keep your baby safe and comfortable at all times. Anything less could cause unnecessary strain.
On a similar note, you need a baby photographer that will dedicate enough time to your shoot. Otherwise, being rushed could mean that you miss out capturing special poses or that your baby becomes stressed by the situation. 
Over the years at my studio, I've developed a keen sense of intuition around posing and working with baby's moods to make the most of our session. I also make sure to work around their sleep and eating schedules so we can take photos without feeling rushed, and work with mum to make sure baby's as comfortable as possible.
#3. Potential waiting times
It's the oldest cliché in the book, but babies really do grow up too fast. Your newborn will be eating solids and crawling in the blink of an eye! So it's important that you get to capture and enjoy those photos of your little one as soon as possible – especially if you were planning to give some prints to your friends and family.
When speaking to any photographer about potential newborn shoots, be sure to confirm the waiting times between the shoot and actually viewing the photographs. Anything longer than a two-week wait is usually a bad sign. In reality, you should be looking to see your photos within one to two weeks. After choosing your images, it should take no longer than a week for those products to be made available.
With my clients, I immediately provide you a shareable image so you can show off your gorgeous little one on social media. Then in the luxury of a private viewing session less than one week after the shoot, you can browse the images I've carefully prepared, and select any additional products you wish to purchase.
After all, you want to celebrate your new arrival by decorating the home right away and hang up those gorgeous framed photos of baby. 
#4. Money will be tight
Having a baby changes your life in many, many ways. While the vast majority of those changes are positive, getting used to the new reality of expenses with baby takes some getting used to. Even with your maternity pay, money may be a little tight throughout the early weeks of motherhood – not least because you've invested a lot of money on clothes, nursery furniture, and more!
Many new mums worry about the costs when booking their newborn photography sessions. While it's true that some photographers will try to trick customers by offering cheap sessions followed by hugely expensive prints, most baby photographers in my experience are pretty fair. As long as you check the prices with your family photographer in advance (covering session cost, prints, and minimum spends) you won't go far wrong.
The best newborn photographers respect the fact that you might not have the funds to buy all the photos that you'd like right away. 
Clients who book shoots with me know that I offer payment plans, so you can spread the cost.  I also offer Baby Club with monthly payments to make sure you capture Baby's First Year without adding to your newborn parent stress.
#5. Cancellations
Finding a photographer that appreciates the fact that pre-booked appointments can change if your baby decides to make an appearance either sooner or later than expected is one thing. But finding a reliable photographer that will keep to your set arrangements is another altogether. After all, if the photographer cancels on you when your baby is six days old, you may struggle to get your shoot done in the first month of your little angel's life.
There are situations in life that cannot be planned for. Nonetheless, you must avoid photographers that have a track record of cancelling shoots with little notice. After all, babies become far more alert after 10-14 days, which is why you do not want to be left with the challenge of trying to find a replacement photographer at the last minute. Even when the photographer can still take great shots at 3-4 weeks, the best newborn shoots (not least for your baby's comfort) are within the first 10 days.
Apart from anything else, you do not need the stress of trying to find an alternative solution or the financial burden of chasing refunds. 
When clients book with me, I can confidently guarantee that your newborn shoot will take place at the arranged time and date – unless you or your designated person lets me know otherwise!
#6. Overly creative shoots
The vast majority of photographers care about their art, and want to produce the best shots possible. While these extra creative ideas can sometimes lead to magical moments with stunning results, the desire for the perfect shot should never put your baby at risk or discomfort. Unfortunately, there are a number of photographers that put the quality of the shot above the needs of your baby. Avoid them at all costs.
Apart from anything else, the use of too many props can detract the attention away from your baby. Your son or daughter deserves to be the star of the shoot. I believe that moments matter, and this moment is all about your son or daughter. A little creativity can go a long way, but it is possible to 'overdo' it. 
My preferred style is natural newborn photography where we focus on the beauty of your baby rather than distracting themes. Finding the right balance is key, which is why I focus on moving away from the 'no nappy' approach you often see with other photographers. Instead I opt for the wrap and minimal props method that produces beautiful images of your baby while also making the process less stressful for mum and dad.
#7. Controlling photographers
Photographers are meant to be the expert in their craft and will use their skills to get the best possible shots. While a baby photographer should be full of ideas and suggestions, it's important for the professional to realise that they are working for you. Whether you're looking to incorporate a specific pose or newborn outfit, you should have no hesitation to ask.
Ultimately, you want to work with a friendly photographer that provides great communication and transparency at all times. This will make the process far less stressful for you, which is something your baby will pick up on, too. Crucially, it will ensure that you gain the quality photos that you actually want. There's nothing worse than feeling a little disappointed by the style and themes of the shoot due to working with the wrong photographer.
There are many things to worry about when booking your newborn photography session, but picking a quality newborn photographer that offers clarity and is willing to go the extra mile to make the sessions comfortable for mum and baby alike, the results are truly phenomenal. Plus you'll walk away with stunning photos and beautiful memories you can share with your family. 
If you enjoyed reading this blog '7 common problems when booking your newborn shoot & how to avoid them' please consider sharing it with your friends. You can learn more about my baby photography photo shoots here.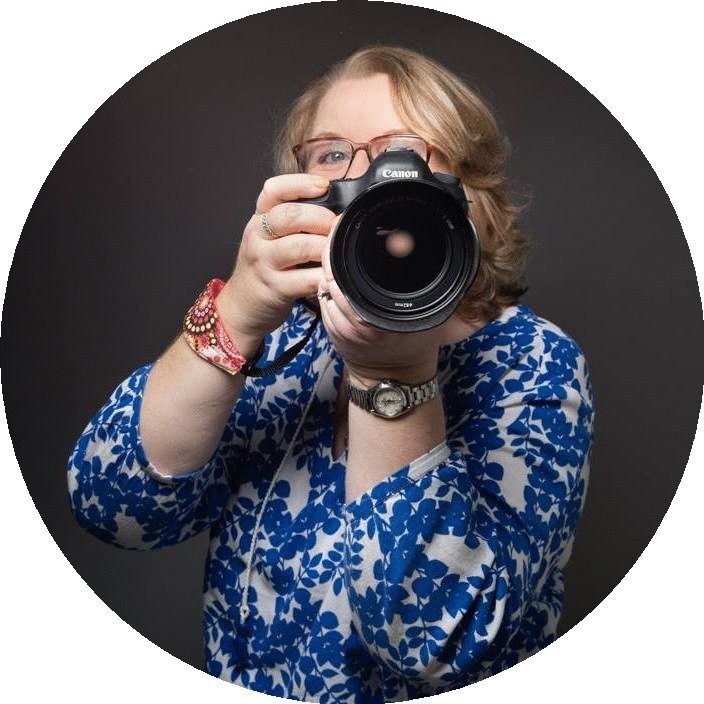 About the photographer: Sue is a professional portrait photographer based in Harlow, Essex and she specialises in baby and child portraiture. Being a parent, she understands just how special your child is to you and her aim is to produce a collection of images that are natural and meaningful to your family. No two moments are ever the same and she wants to perfectly capture those early precious memories and the natural character of your child. For more information please call 01279 433392, or visit the Sue Kennedy Photography website.