In this episode, I talk through my thoughts on the answer to the question, how often should you have professional family photos taken? And of course, I am going to encourage you to do this as regularly as possible – ideally once a year as it allows you to exist in photos, and ensures it gets done. Plus it avoids the regret of missing out, which is impossible to correct once that time has gone.
Listen to the Podcast:
Podcast Episode Transcript:
Now, I know it's an investment of time, money, and energy, but my honest answer is once a year.
Realistically, most people will probably manage it every two years, but I think once a year has some advantages, particularly if you've got young children. Even within a family photo shoot I would recommend that you include individual photographs of your children. Time with little ones is fleeting. So if you're still in the very early years with them when they're growing leaps and bounds in just short months, you really want to capture those milestones more frequently.
Planning a professional portrait photography session each year means you know it'll get done.
It can't be put off. So with the do it yourself route, you may never print anything you take or you just forget to take photographs.
We have all done it. So organising a professional photography session once a year means that you can feel a little bit smug, knowing that you have it sorted. I know no one else cares, but it is your family history that we're capturing here.
A wonderful reflection
The other bonus is it gives you a wonderful reflection of how your family has grown over the months. If you're creating an album each year, you'll have a great, almost storybook collection of your family history to look over in the years to come.
Plus from the parents' point of view, it ensures that you exist in photographs and yes, I believe mums and dads should exist in photographs. I know us mums are the worst, but it applies to everyone.
Behind the lens
As a photographer, I'm often behind the lens rather than in front of it and I get away with not being in too many photographs. I'm effectively the unofficial family photographer and consequently, I take the majority of our family photographs.
And actually, I was thinking about this the other day. Whilst it has its benefits, I don't have to wear makeup as I'm the photographer rather than the subject, I think it's really important for people not to be too camera shy when it comes to family photographs.
And yes, my husband does make sure that I am in some photographs and yes, he has an uncanny ability to capture me at a really bad angle. So I know to review the photograph straight away and direct him accordingly, which can be interesting. Sometimes he doesn't like the feedback, but I like nice photographs 🙂 Actually, my daughter is better at taking a photograph!!
Do you avoid being in photos?
So I suppose there's always a type of person, I guess, and it's my theory that everyone's got one. Sometimes it's the mum, sometimes it's the teenager, but they avoid appearing in photographs. They might be worried about the state of their skin, or a middle-aged woman might be feeling self-conscious about her weight, or just believes that she isn't photogenic.
So whatever the reason, and I know these people exist, and if you're one of these people, all I can do is encourage you to join in before it's too late.
Is there such a thing as the right time for a photograph?
Great question and the answer is a clear and resounding no. I think the longer we look at our own appearance, the more we find the flaws, the things that we don't like, the things we want to cover up.
However, the reality is that these flaws are probably bigger in our heads than the people viewing the photographs in years to come. They are a key part of what makes this human and likeable as people. So we shouldn't be covering up.
It should be celebrated. And the true power of photography is to capture these memories and to be able to tell your story in a collection of images.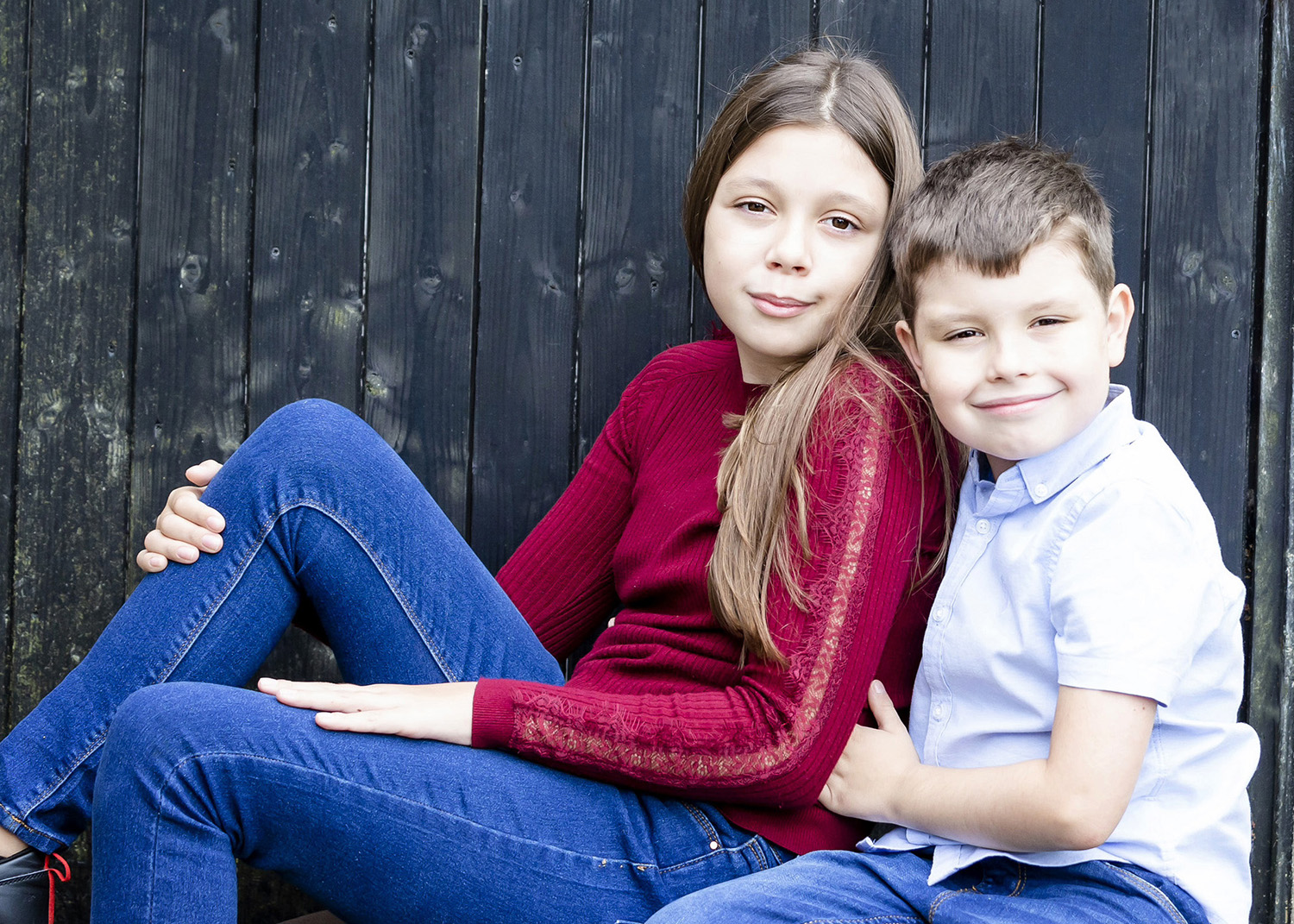 I don't believe the memories should only be captured when you have had time to do full makeup and hair. And perhaps there's a bit of a fake smile because you think that's what needs to happen. And yes, it's a good representation of what you look like after you've made an effort, but it's not really a great representation of that smiley, friendly and happy person who would completely screw their eyes up when in fits of laughter.
There still needs to be personality there I believe. So why am I keen to ensure that people realise there is no such thing as the right time for a photograph? Quite simply because as a lover of photography as an art form, it's a superb way to capture memories.
Your legacy
I don't like to think that people will look back at their albums in a few years' time to find that there's no real record of what their life has been like. There are always going to be elements of social history in the photographs that we capture. And I don't want people to feel so self-conscious that they're always looking for an excuse to duck out of photographs.
And that's partly why if you do these things regularly, you get used to it. It shouldn't be a once in a lifetime thing that you have professional photographs taken. But then I would say that, wouldn't I?
But do give it consideration because it's a wonderful legacy that you would be leaving your children as well.
Do drop me any comments/thoughts to @photographsinashoebox.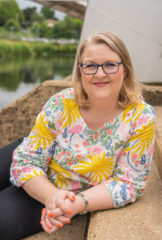 About Your Podcast Host – Sue Kennedy of Sue Kennedy Photography
Sue is a professional portrait photographer based in Harlow, Essex and she specialises in baby, child and family portraiture. Being a parent, she understands just how special your child is to you and her aim is to produce a collection of images that are natural and meaningful to your family. No two moments are ever the same and she wants to perfectly capture those early precious memories and the natural character of your child.
For more information please call 01279 433392, or visit the Sue Kennedy Photography website.
---
Don't forget to subscribe wherever you are listening, so you never miss an episode, and share it with your friends.

---