CREATE LASTING MEMORIES OF YOUR PREGNANCY
Let's document your journey to motherhood with a maternity photoshoot
Before your baby makes an entrance into the world and changes your life completely, take time out for some beautiful photographs of you and your bump.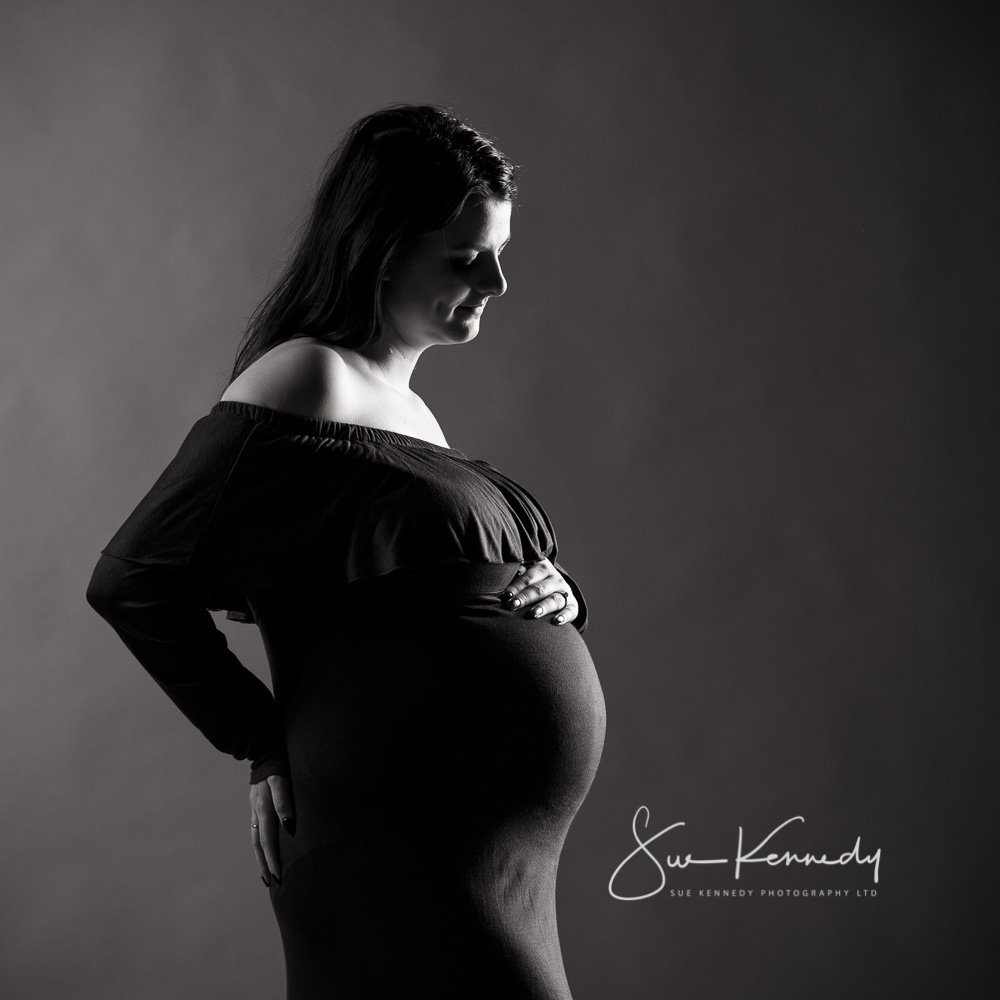 It's a wonderful way to record all that is amazing about pregnancy, and the incredible things your body is doing to grow and nurture this new life.
I'm an experienced maternity photographer who's captured mothers at all stages of pregnancy. And I'll help you document your journey to motherhood before your little one arrives.
Let's create photos you're proud to share with your kids and grandkids for years to come.
Timing is everything with this session! We want optimum bump shape, but not too close to your due date in case the baby arrives early.
I recommend booking your maternity portrait session after your 20-week scan, so we can plan a session for somewhere between 24 and 35 weeks.
The £100 photoshoot session booking fee is payable when you book and secures your date & time in my diary. It does not include any product or digital files.
As a rough guide, most of my families typically invest between £400-£1,500 on their bump photography.
For more information on maternity photoshoots to be emailed over, please complete the form below:

Professional Maternity Photography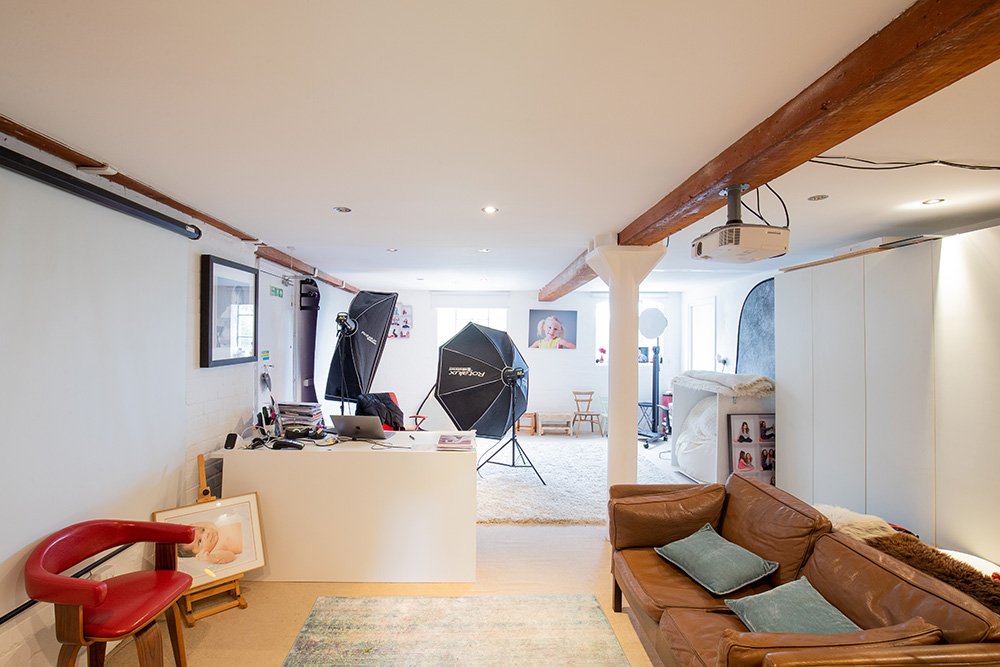 Every bump photo shoot takes place at my studio at Parndon Mill, Harlow, Essex.
This out-of-town riverside location has plenty of free parking, and the odd sheep or duck.
I operate on a by appointment basis to ensure that each Mum to have the time they need with me. Please allow an hour for your photoshoot, and you are welcome to include your partner and any other children if you want to.
Check out the questions section below for more tips on what to wear for your maternity photoshoot.

MATERNITY PHOTOSHOOT
A £100 booking fee secures your date & time in my diary. It does not include any product or digital files.
WHAT DOES IT ALL COST?
Prices range from £95 upwards and there's a fabulous range to choose from. See the products & options in our Price Guide.

Sue has taken all of my family photos from the pregnancy of my first son all the way through to post pregnancy with my second son. All of our photos are amazing and the range of photos taken is great. Would highly recommend Sue Kennedy.
Comfortable, fun and memorable
Sue was very welcoming. Her studio is comfortable and the location is superb. Sue made us both feel at ease during the whole shoot and it was great to see a true professional in action.  

Can I bring my other children?
Yes of course. Love a photo of them kissing the bump or pretending their tummy is bigger 🙂
What should I wear?
If you're wondering what outfits to wear for your bump photoshoot. then I've curated this pinterest board 'Maternity Photography Outfits' based on what I know works best in the studio, and what you probably already have in your new maternity wardrobe. From casual jeans & a white shirt to bump revealing dresses. For more info check out this inspiration guide.
Can i bring the scan photo?
Yes please do, a printed copy works better.
Do I need to get undressed?
No. You can reveal as much or as little skin as you wish. Options include a bodycon dress, as this reveals your bump or a white shirt which can be unbutton to reveal the bump or left closed.
I do have a beautiful long black gown which can reveal the bump or be swept over the bump.
Another option is a beach cover up, as these tend to be made of light material, which creates  a beautiful silhouette style photograph.
See "What Should I Wear?' for some more inspiration.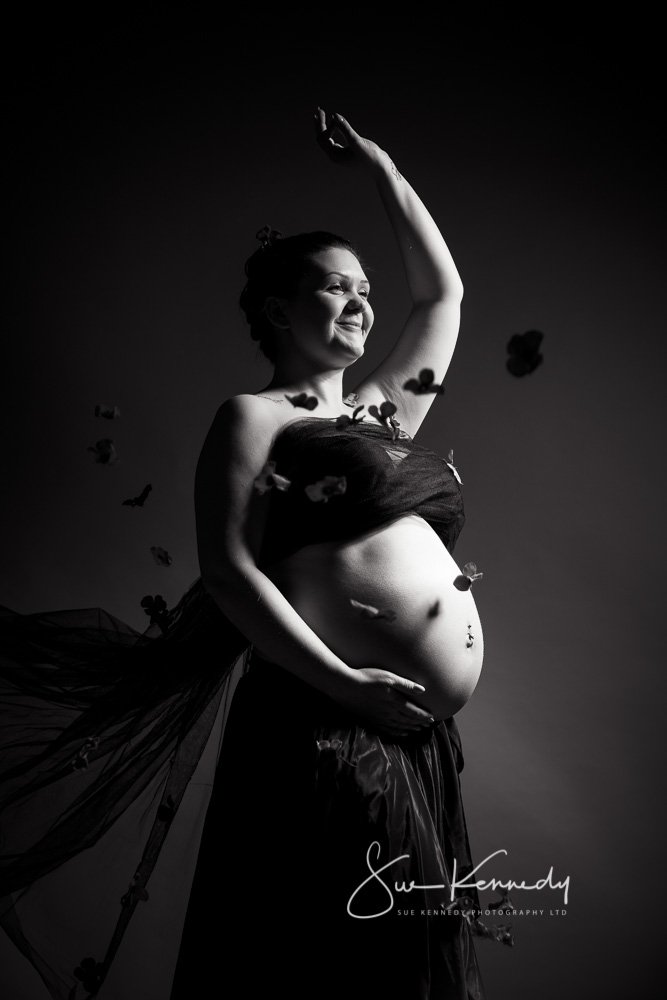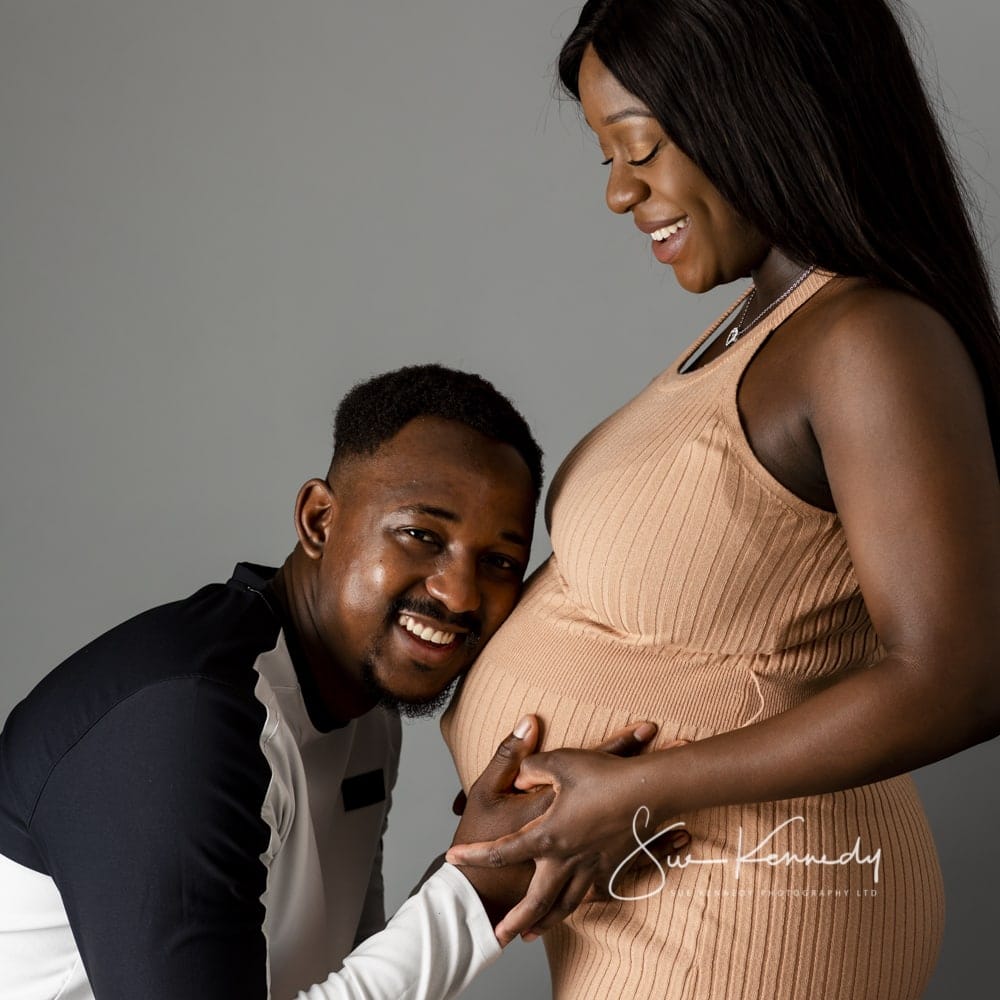 Sign up to have more information sent to you, and I will reply back by email with all the details.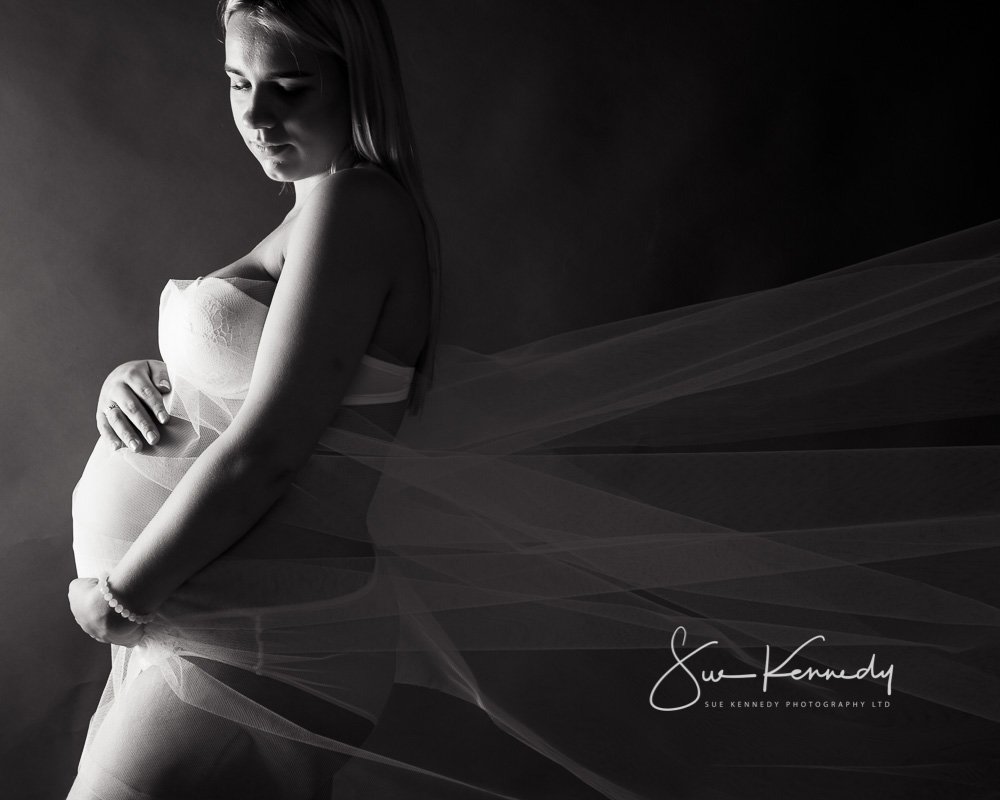 £100
You get one hour of relaxed, natural photography in my Harlow-based studio.
Includes time for outfit changes
Partners & Children welcome 
Don't forget that scan photo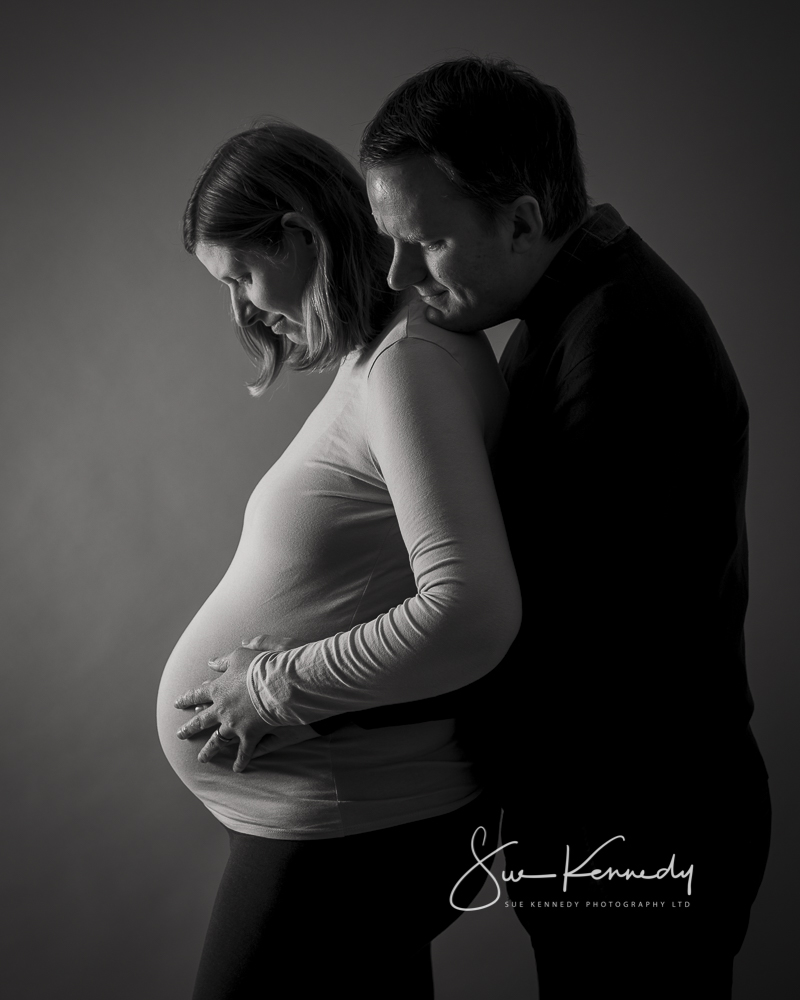 Got more questions? Book a call, it's completely free, and the perfect opportunity to chat things through. 

🧡 Hello, I'm Sue, a photographer who captures the milestone moments of your growing baby WITHOUT adding to new parents' stress.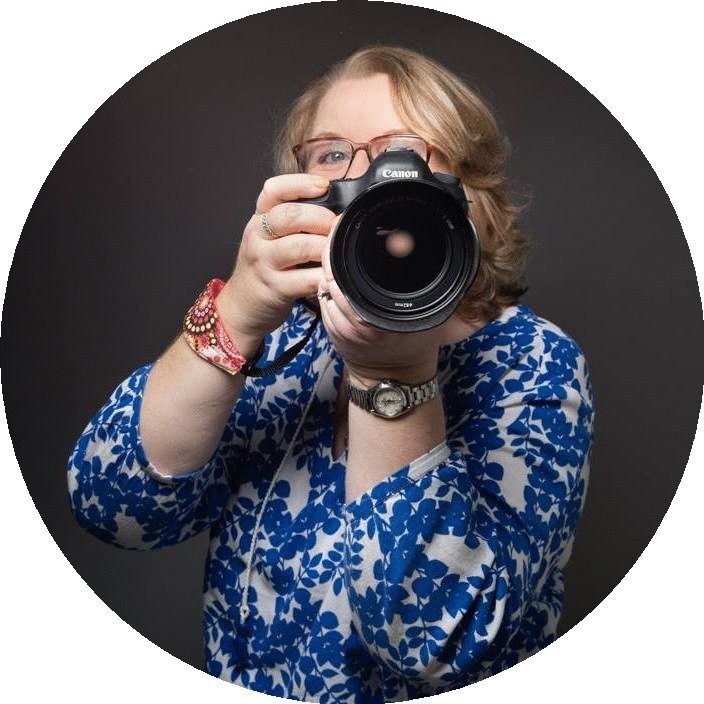 let's start a conversation!
Sue Kennedy Photography Ltd
Parndon Mill
Harlow
Essex CM20 2HP