As expecting parents, you are ecstatic about your growing baby… and not to mention the growing bump!
Here are my 6 tips on preparing for your pregnancy photoshoot at my Harlow studio in Essex.
There's no better way to commemorate this monumental moment in your life, than with a professional maternity shoot. Maternity photography not only captures your beautiful round baby belly but also the love and emotions that accompany the final weeks of your pregnancy.
You will always be able to look back at these photos and remember the joy and anticipation you felt, knowing you were about to meet your new baby.
Bump photo sessions are among my favourite kind of shoots. The chance to work with excited mums-to-be, to capture such a momentous occasion in their life, is a real pleasure.
Now I know that arranging a maternity shoot can get some people nervous, no matter what the occasion is. I've worked with plenty of women who are excited to have their baby bump photos taken but arrive a little apprehensive because they don't know what to expect. For that reason, I've decided to look at how you can come feeling prepared, confident, and beautiful for your maternity photo session.
1. Don't worry about what you do or don't have to do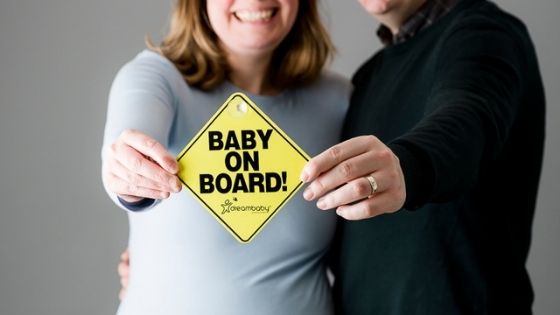 During my time as a maternity photographer, I've noticed a lot of mums-to-be that are super enthusiastic about having their baby bump photos taken, only for them to feel a little more uncomfortable about it as time goes on. Some will put it off, delaying the shoot until it's too late and, once the moment has passed, they often find that they end up regretting not taking the opportunity when they had the chance.
Though some women are simply camera shy and have a tough time getting the resolve together for a shoot, oftentimes they have some expectations of the shoot that aren't correct. For instance, a lot of women believe that you have to get naked for a maternity shoot. It's a popular trend, one that many mothers-to-be are glad to get into, but it's by no means mandatory. In fact, you can wear whatever makes you feel comfortable and beautiful.
As a maternity photographer, I'm here to lend my experience, technical expertise, and knowledge of composition to help you get the best out of your maternity shoot. However, you're the one in charge of what you want and don't want from your photos. From outfits to settings to poses to themes, you don't have to be photographed in any way that you don't want to.
2. Don't be afraid to share any ideas you have and incorporate mementoes.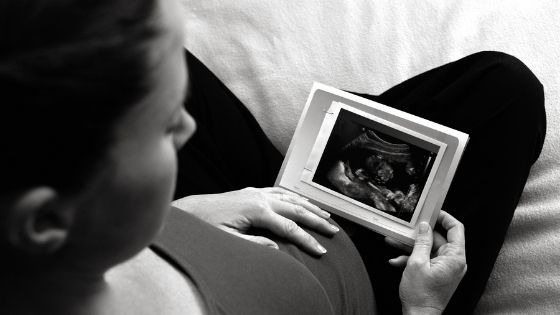 Though the final say on what goes into a photo is always the decision of the mum-to-be to make, that doesn't mean that your maternity photographer can't lend some insight and informed opinions. If you have any ideas for settings, outfits, or photography styles that you want to try out, do feel free to let your photographer know in advance.
A good way to ensure that they can help you capture the kind of shots that you want is to look at their gallery and their past work, to grab any examples that you would like to follow with your own photography.
If you already have some cute baby items such as shoes, toys, blankets, or ultrasound photos, bring them along as they make for adorable props. The same applies to your treasured family heirlooms. If you have a special locket or photo that you would like to use, bring it with you to the photoshoot.
3. Choosing the right clothes for the shoot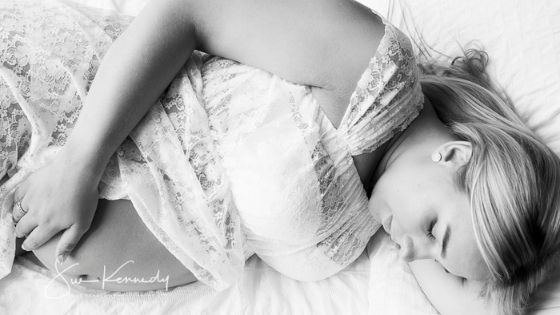 When it comes to outfits, there are a few tips that can help you feel all the more beautiful and ready for the session. Again, the final choice is yours to make, but I would highly recommend that you make comfort a key factor in any outfit that you choose.
No matter how much you might love having your photo taken, or how gorgeous you look on the day of the session, wearing clothes that are a little too tight, or restricting your movement a little too much, will make you uncomfortable. That discomfort tends to show up through the pictures. Outfits that are comfy and easy to move around in are a huge plus.
Of course, as it's a maternity shoot, I recommend choosing clothes and accessories that show off the bump, as well. Stretchy fabrics that cling to your belly, dresses belted beneath the bust, maternity maxi dresses, and the like are all choices I would recommend. Of course, if you spot any other outfit that makes you feel gorgeous and you can move around in it comfortably, that works just as well.
Take the time to pick the right outfit for the maternity shoot. You should, of course. Be comfortable! But make sure that your clothing doesn't detract from your tummy's shape and your natural glow. Avoid large, bold patterns or clothing that is too loose. Empire waists, drawstrings, flowing tops and wrap dresses are perfect for enhancing your shape.
4. Come to the maternity shoot feeling your best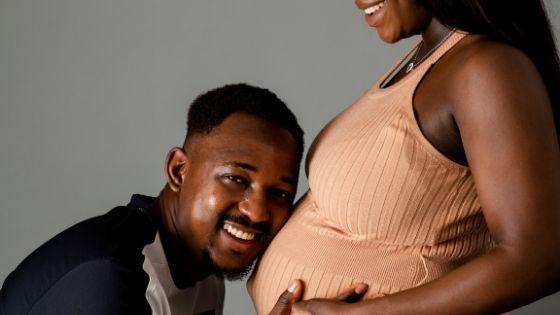 I like to recommend that my clients think about arranging their shoot for the same day as a regular hair appointment. Few things make us feel as confident and as beautiful as getting freshly styled, and that confidence can shine through in the photography, helping you feel a lot more comfortable with the session and allowing you to really get into it.
An indulgent pamper session before the shoot can have much the same effect, as well. Whether it's a manicure, a pedicure, or a session with your local makeup artist, do what you can to get you in the mood for feeling gorgeous.
5. Arrange a dinner date after the session
Your maternity photo shoot is an occasion worth celebrating. It's a day dedicated to capturing a huge moment in any woman's life and most of my clients will agree that it's super fun, as well. So, why not enjoy the rest of the day even more? Arranging a dinner date with a significant other, a sister, or your best friend can give you something extra to look forward to and to make the day feel extra special.
What's more, if you've had your hair, nails, and makeup done specially for the day, you don't want to let it go to waste, right? While you're looking and feeling at your most beautiful, live it up in-town. You never know when you're going to have the time for a nice, relaxing dinner out once the baby arrives, after all.
Just make sure you arrange the date for after the shoot and not before. You don't want to arrive to the shoot feeling extra stuffed and sleepy after a good meal, right?
6. Relax and know that you're in good hands
If you've never arranged a professional photoshoot before, or you simply forget how it went the last time, you might not know what to expect from the day. Even if that's the case, it's no need to worry. You don't need to bring any kind of expertise or expectations if you don't want to. Choosing the right photographer means that you have a lot less to worry about. Make sure you choose one you can feel confident in by taking a good look at their past work and making sure they have the style and quality you're looking for.
I've photographed a lot of bumps throughout my career. I know how to position subjects, how to frame shots, how to light, and how to work with women of all body shapes and sizes to help them feel comfortable and beautiful for the shot. It's your big day, so I'll make sure to use all my years of experience and training to ensure you feel confident and that the photos come out looking fantastic.
Invite your significant other, and/or other children you may have along too.
Arrange a maternity photo session today
Schedule your session between 31 and 36 weeks as it's the ideal shape to share in your photos. By booking your maternity session during this time, you are also past the discomfort and bloating that tends to happen earlier in the pregnancy.
With the tips above, hopefully, you're ready to really shine for the camera and to capture a moment that you will want to remember for the rest of your life. If you're close to Harlow in Essex, get in touch and I'll be glad to arrange a maternity photo session with you.
You can arrange for the maternity shoot alone, or it can be the first in a series of four sessions, each capturing milestones with your new baby. Don't hesitate to get in touch if you want to learn more about what's involved or if you're feeling super inspired and ready to start.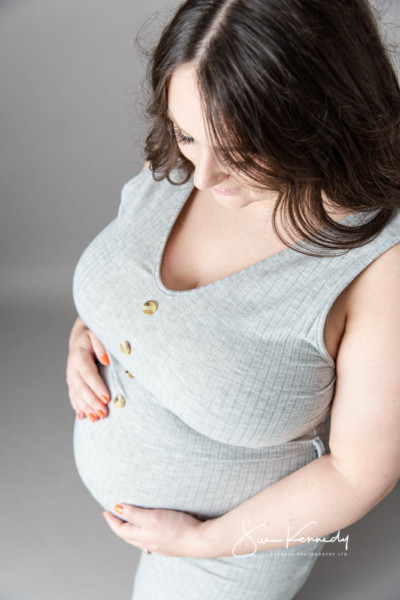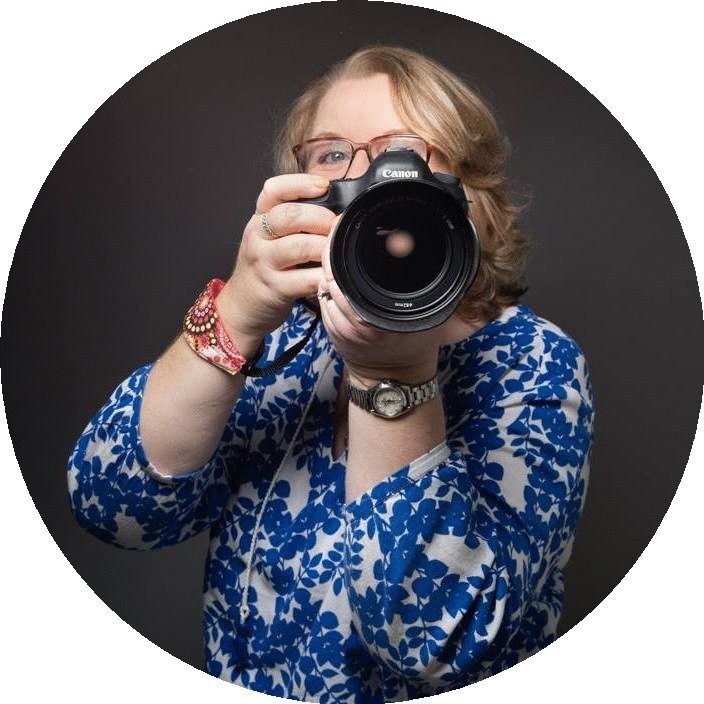 About the photographer: Sue is a professional portrait photographer based in Harlow, Essex and she specialises in baby and child portraiture. Being a parent, she understands just how special your child is to you and her aim is to produce a collection of images that are natural and meaningful to your family. No two moments are ever the same and she wants to perfectly capture those early precious memories and the natural character of your child. For more information please call 01279 433392, or visit the Sue Kennedy Photography website.