Most parents I speak to today say that they fully intend to take photos of their children when they're born. 
Once baby arrives we arm ourselves with our smartphones, trying to take pictures of every movement that our baby makes. 
But let's be honest – whilst most of these photos are great for Instagram, they aren't the quality pictures that we can print out on our walls and shelves. They're usually shown quickly in a one-off slideshow on our phones when we have visitors, and then they disappear into the cloud, never to be seen again. 
From experience, I can tell you that most of the photos that you take of your baby will be in the first month or so. After that sleep training, feeding, weaning, teething, going back to work, illness and the day-to-day get in the way. The photos become less and less frequent until they stop altogether. 
Once it's over, most parents will agree that the first year passes far too quickly. At the time, we're tired, often exhausted, stressed out, and constantly busy. There's little chance to stop and enjoy the magic of babyhood, and by the time we get a chance to sit back and breathe it all in, it's long gone. Most parents look back at that first year fondly, often regretting that they didn't make more of an effort to capture their little one at their smallest. 
Baby Club offers an alternative to a bunch of blurred iPhone photos to remember one of the most beautiful times of your life (and baby's!). It's a way to create memories to cherish, long after those sleepless nights have passed. 
Who am I?
Over the past 15 years, I've photographed hundreds of babies at my professional portrait studio in Harlow. 
As a mum myself, I appreciate the importance of those family photos, as well as those feelings of regret as babyhood passes us by. I've loved getting to be a part of other family histories, watching their households grow, as the first babies have returned years later as a proud big brother or sister. 
I created Baby Club after speaking to the parents who, all too often, told me they wished they'd had an elegant, easy way to document the miraculous growth of their child's first year. The last thing you need with a newborn is another micro decision about where to take your baby's portrait — and another regret when you realise you forgot yet another thing you'd been meaning to do.
How Baby Club works
Many people invest in a newborn photography session. They take their babies to a studio or have a photographer visit at home. Some even welcome a photographer into the maternity ward to take their baby's first picture. 
Having taken many newborn photos myself, I can tell you that those first images are always gorgeous. Our babies are perhaps at their cutest, and it's a time that doesn't last anywhere near long enough. 
But ultimately, it's just one photo from one session – one tiny snapshot in your baby's life. They don't have a personality to show off. They don't play in front of the camera, and there's no signs of the person that they will become. 
With Baby Club, you get a year of memories to capture every moment of momentous change. Not just photos from one shoot, but several sessions to mark your baby's first year. The milestones come quickly, just when mums are still in a whirlwind of babyhood, wishing it would slow down so that they could have the chance to enjoy it more. 
Year one of your baby's life is full of important and exciting milestones and changes. The first time your baby lifts their head or sits up. The first time they smile or laugh when you play Peek-a-Boo. Their first meal or those all too exciting first steps. 
Baby Club photo sessions typically start when your child has reached 4-5 months, which is the perfect time to start capturing their personality on camera. 
Multiple in-studio sessions
Baby Club offers three studio sessions, which take place at my studio in Parndon Mill. Most parents choose to use them to photograph their baby first laying down, then sitting, and finally standing, or even walking, to document the three main stages of babyhood on camera. This is a great way to show how much your baby has grown and developed over that all-important first year.  
For the first session, your baby will be lying down. They may be reaching for their toes, giggling, enjoying some tummy time, or relaxing in your arms. Comfort is a big focus here whilst I snap away, documenting them at their most cuddly stage. 
By the second session, your baby will be sitting. They'll be starting to explore a little more, and taking an interest in the world around them. They might be reaching out to grasp at the world around them, and you might want to use props to highlight this. We can even include their favourite toy or blanket. 
The third session is usually the most fun. Your baby will be on their feet albeit, perhaps, slightly wobbly as they take their first tentative steps. They'll be keen for adventure, and that adorable little personality will be starting to shine through their movements and expressions. 
Sessions with a flexible schedule
Bringing a baby to the studio might seem a little overwhelming at first, but as an experienced baby photographer, I'm here to make your family comfortable and ready for the camera. I work with you to make sure it's to your liking, and I've got everything on hand for emergency nappy changes to extra blankets and props.
You'll be able to book studio sessions at times that suit you, but reminders will be sent in case life gets in the way. When your session time comes, you don't need anything but your baby and their nappy. But if you want your baby to be dressed, choose outfits that they are comfortable and able to move freely in. 
After each studio session, you'll have a chance to view your baby's photographs in a deluxe viewing. During this cinematic screening, you'll get to enjoy a slideshow of all of the carefully edited pictures. It's a relaxed and fun viewing, we won't rush you through it. You'll get a chance to take your time choosing your favourites, and create your own collection of memories.
Get the family involved
Perhaps the best way to fully make the most of Baby Club is by inviting other family members to participate. The story of baby's first year isn't just about the baby. It's about all the important people in baby's life. 
Photos of a family are often the most magical. For me, it's always fun to see how babies respond to different family members, especially in that third session, when they are a little cheeky and can move around more. These family sessions are often the most fun and create truly unique photos, so invite grandparents and other family members to the studio to be part of things. 
The benefits of Baby Club
When you're in it, that first year of your newborn's life doesn't feel like fun and games. Sure, it's magical. But as parents, we're often too busy to enjoy it. We can't wait for life to be easier, for sleep, and for some time to ourselves. Then, it's over, and we want nothing more than to go back and relive those moments with our child. 
Few of us appreciate this year as we should, and most of us miss it once it has gone. That's the true benefit of Baby Club — a chance to create lasting memories of our child's first year that we can look back on in the years to come. 
To sign up for Baby Club today, click here.
If you enjoyed reading this blog 'What is Baby Club?' please consider sharing it with your friends.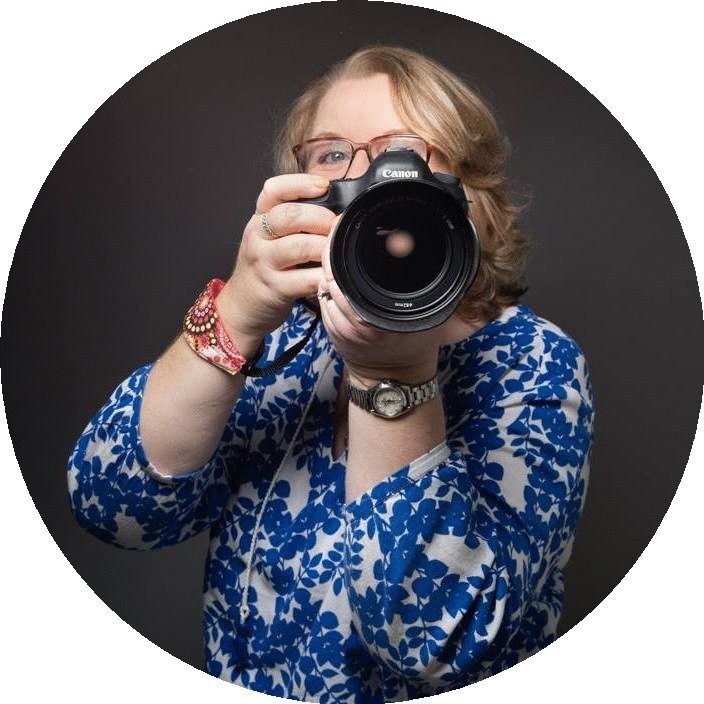 About the photographer: Sue is a professional portrait photographer based in Harlow, Essex and she specialises in baby and child portraiture. Being a parent, she understands just how special your child is to you and her aim is to produce a collection of images that are natural and meaningful to your family. No two moments are ever the same and she wants to perfectly capture those early precious memories and the natural character of your child. For more information please call 01279 433392, or visit the Sue Kennedy Photography website.