Photos are perhaps a more significant part of our lives than they have ever been before. Most of us have got a smartphone in our bag or pocket. This means that we've also got a camera. You might take photos of your food, and your cat, you might be taking pictures all of the time, but do you ever take photos of the things that really matter?
Some of us do, and others don't. But, one thing that most of us have got in common is wishing that we had more high-quality photos of the people and occasions that matter to us. Instead of blurred selfies that we're unhappy with and meaningless images that don't tell any kind of story when we look back at them in the years that follow. 
If there is a part of our lives that highlights this is most, it's early parenthood. When we first have a baby, we take photos all of the time. But, few of them are special. Few tell a story, and few make us feel like we want to hang them on our walls. 
Part of the problem here is that we aren't photographers. Out phone cameras are convenient, but they will never offer genuinely high-quality snaps. We don't frame our shots well, we don't know about catching the light, and we struggle to give the subject of our photos the attention that it needs to take a genuinely fantastic snap. 
Another problem is that life gets in the way. When you have a baby under one, you are tired. The milestones are coming thick and fast. During that first year, your baby is learning new skills and changing every day. But, you are overwhelmed with everything that you have to do, not to mention exhausted. There's teething to care for, weaning to brave, immunisations, constant shopping for new clothes, coughs and colds, cradle cap, health visitor trips, and more. At the time, that first year feels like it's lasting forever. You worry that teething will never stop, that you'll never have another good night's sleep or chance to go out on your own. But, in reality, this couldn't be further from the truth. Time is whizzing by, and before you know it, that newborn baby is celebrating their first birthday, then in the blink of an eye, they are leaving to have families of their own. This is why you need Baby Club. 
What is Baby Club (now call Baby Milestone Plan)?
Baby Club is much more than a newborn photography session. It's three sessions over the Baby's First Year. Not that a newborn session isn't fantastic, if you want a little extra attention on the newborn pics, Baby Club can run alongside a newborn shoot perfectly. 
Each Baby Milestone plan include three studio sessions and slideshow screenings of the edited and prepared pictures so that you can pick your favourites. The first of these sessions will be when your baby is small, still lying down, perhaps reaching for feet or having fun on their tum. By the second session, your baby might be sitting up, reaching out, and starting to explore the world a little bit more. The third session is often where you see the biggest change in your baby. Toddlerhood is well on its way, they might be on their feet but wobbly, and a cheeky personality might be emerging. The sessions are fun and relaxed, and three at different phases gives you the best way to show the changes in your baby, and your family as the year passes. 
Who Am I?
I'm Sue Kennedy, your Baby photographer. Over the last 20 years, I've taken photos of hundreds of babies, so I'm very experienced when it comes to making them comfortable and getting the best shots. One of my favourite things about Baby Milestone Club is seeing how babies grow, and families evolve. I love it when babies come back years later, as an older sibling, it's great knowing that I've been a little part of that family's history. 
Baby Club Tells Your Story
The most significant advantage of Baby Club is that it tells a story. Three shoots can capture a world of changes as your baby grows and develops. In each set of photos, you'll see more of who they are. Most parents choose to start Baby Club when their baby is around 4-5 months and just starting to get more interesting. Later, when you look back, you'll notice their quirks and traits. To you, they'll be more than just photographs. They'll be memories which make up a crucial part of your family's ever-evolving story. 
Include Other Relatives
Another big benefit of Baby Club is that it recognises that a baby's story isn't all about them. Baby Photos are great, but it's family photos that give us the most. Invite other relatives, perhaps siblings and grandparents to your sessions. Encourage them to relax and interact with the baby in a chilled out and safe environment. These photos are often the most fun to shoot and the most cherished in years to come. It's always great seeing how the baby responds to their loved ones, and how this changes over the year. Mummy is often number one in the early days, but their relationships evolve over time. 
A Look to the Future
Imagine, in 30 or so years, when your baby has a baby of their own. Wouldn't it be wonderful if three generations could sit around and open the album that you've bought as a Baby Club extra, or that was part of the bundle that you chose? It'll bring back memories for you, and give your child an idea of how their own early parenthood will grow. It might bring back memories of older relatives, that might not be around anymore. 
Choosing an album gives you a legacy. They are handmade and offer custom designs. Your album will be unique to you and your child, and it will last the test of time. It's something that you will always be able to get out when you feel like reminiscing, or when you want to remember a simpler time. Your growing child might love looking at themselves as a baby and might be keen to spot any similarities with their own child later on. 
Baby Club is so much more than three photography sessions. It's a lifetime of lasting memories: a story to leave behind, and the start of something special. We often forget the details of that hectic first year, and Baby Club gives you a way to hold on. 
A Worthwhile Expense
Baby Club is an expense; there's no denying that. But, with babyhood so fleeting, and a time that we will never get back, it's a worthwhile one. Different packages offer options for every budget, and there's never any obligation to spend more than your monthly fee and one-off membership. But, that doesn't mean that your package can't be adjusted. If you decided that you want more from your Baby Club, you can add to your package at any time. 
When our children are older, many parents longingly wish that they could go back in time, which of course, they can't. They know that the first year was rushed. That perhaps in the overwhelm of becoming a parent, especially the first time, they forgot to take it all in. We fail to appreciate our changing baby or the magic of that first year. We're struggling through tiredness and overwhelming emotions. Most of us are guilty of at some point, wishing it was over. We look forward to sleep, to the end of teething and night time feeds. We look forward to life, settling down and developing routines. You might have wished your child's first year away, eager for a return to normality. Baby Club might not give you this time back. But, it does give you a way to look back in the years to come, without sleepless nights fogging your mind. A chance to appreciate it more later on, and to preserve that wonderful year for all of time. It's an expense, but what would you give to relive some of that first year, without all of the stress and worry that got in the way the first time. 
Baby Club can be a welcome addition to any family. Photography sessions take place at Parndon Mill and can be booked online at times to suit you. You won't need to bring anything but a nappy and any family that you want to include.
If you enjoyed reading this blog 'Why do you need to join Baby Club?' please consider sharing it with your friends.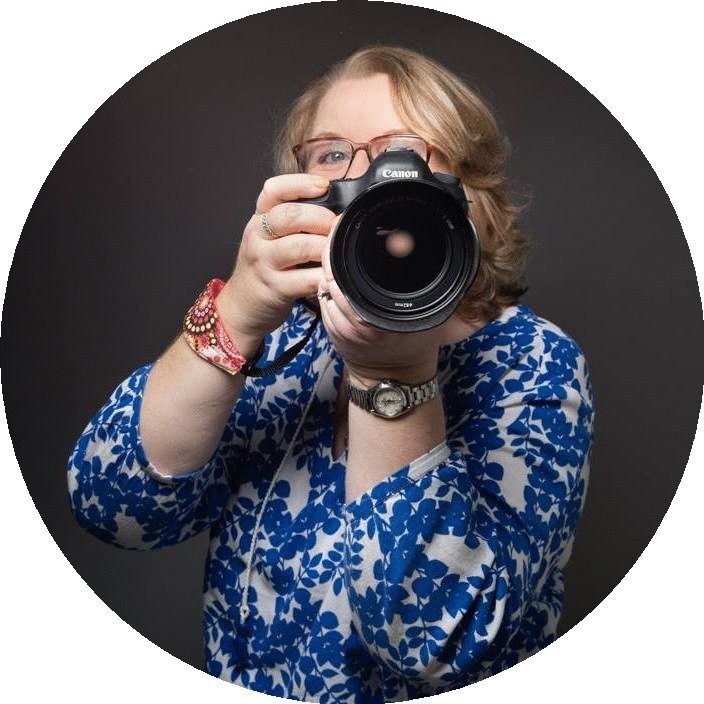 About the photographer: Sue is a professional portrait photographer based in Harlow, Essex and she specialises in baby and child portraiture. Being a parent, she understands just how special your child is to you and her aim is to produce a collection of images that are natural and meaningful to your family. No two moments are ever the same and she wants to perfectly capture those early precious memories and the natural character of your child. For more information please call 01279 433392, or visit the Sue Kennedy Photography website.