It can be difficult to choose the right clothes for your child to wear on a photography shoot, but clothing is nonetheless important when it comes to getting the right shot that you're going to cherish for years to come.  I'm quite open minded when it comes to what children wear when I photograph them, but here are a few tips I can share with you to help you decide what clothes to bring.
Bring a choice of outfits
It's certainly not a requirement, but bringing a few outfits to one of my shoots will give us all far more flexibility as far as the photoshoot goes.  I usually recommend an eclectic mix of outfits: an everyday one, a dressing up style one, a smart Sunday best one and something that is just plain fun – maybe football kit for boys and a tutu for girls.  By having a mix of outfits we can get a variety of shots and then choose the best ones.  I've also found that kids are often far more likely to cooperate if they're wearing their favourite clothes!
With babies, then slightly different recommendations apply – particularly if they hate being changed! So for older babies I recommend, one outfit change tops, and for their first photo session I prefer to photograph them just in their nappy with a cover like knickers/shorts, partly to capture the new baby stage and partly because nothing fits well at that age.
Steer clear of big logos or pictures
When I'm photographing your child I want all the attention to be focused on them and the finished article should be something that really encapsulates the personality of your child.  This can be difficult to achieve if the child is wearing something that is likely to take the focus away from the child's quirky and adorable facial expressions.  So for the best shot that you'll be able to treasure, it's best to say no to Bob the Builder, at least for a few hours!
Dress for the occasion
If the shoot is outside, this is a great option for older children and families. Then obviously photographing outdoors means that we'll be at the mercy of the weather and therefore it's important that your child has the appropriate clothing for the weather and the season.  If it's muddy, don't kid yourself into thinking that your child won't get muddy – children and mud seem to be inextricably drawn to each other; so it's best to factor that into what they're wearing – wellies and layers being the order of the day in the winter.
What to bring to the different session
Bump: Figure hugging clothes; leggings and a vest top that can be rolled up to reveal your bump for example. If you'd prefer not to show skin, then things like beach cover up that is slightly sheer or a man's white shirt work well.
Newborn: Just a nappy is best, but it's a good idea to bring their blanket so they have something familiar to lie on initially. Nice memories like hospital tags, the first bear/toy and some of the cards you received are worth bringing along, as these make nice details shots for an album or collage that adds to the story of your new arrival.
Baby aged 4-6 months old: Just a nappy ideally! Cute hats are good too. If you prefer them to be dressed then pick something that fits well, and allows us to see their little toes and hands like a vest.
Baby aged 8-10 months old: By this stage, they are sitting and starting to crawl, so keep it simple with clothes that fit well and that they are comfortable in. Texture is good, so lace frills or denim all work well and to add some character please feel free to bring hats, tutus or their favourite toy. By this age, we can usually manage an outfit change or two before they have had enough.
Baby/toddler aged 12-14 months old: Ideally they are standing, but not yet running! As for aged 8-10 months, but we may head outside, so bear in mind outer wear or come prepared to add layers.
Cake smash: I have outfits available, but something that can get messy is best. Plus a change of clothes for the journey home.
Children: Plain bold colours work best, but a bit of texture like denim or something knitted looks stunning in black and white too.
Following some of these simple tips should help ensure that you get exactly what you want from the shoot and will hopefully aid you in obtaining a picture that will last long in the memory.
More info on a photoshoot for your children here.
You might also like: Tips for your Toddlers Photoshoot on my podcast.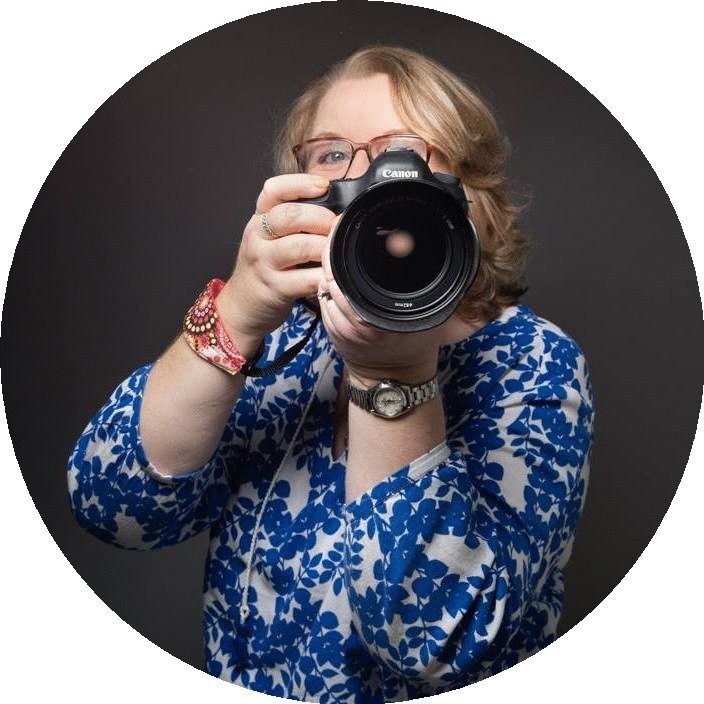 About the photographer: Sue is a professional portrait photographer based in Harlow, Essex and she specialises in baby and child portraiture. Being a parent, she understands just how special your child is to you and her aim is to produce a collection of images that are natural and meaningful to your family. No two moments are ever the same and she wants to perfectly capture those early precious memories and the natural character of your child. For more information please call 01279 433392, visit the Sue Kennedy Photography website and follow Sue on Facebook or Instagram.